Bill Cosby Found Guilty of Sexually Assaulting a Teen at the Playboy Mansion in 1975
Is Bill Cosby out of prison? What has he been up to? Unpacking the current legal situation that the disgraced actor is facing.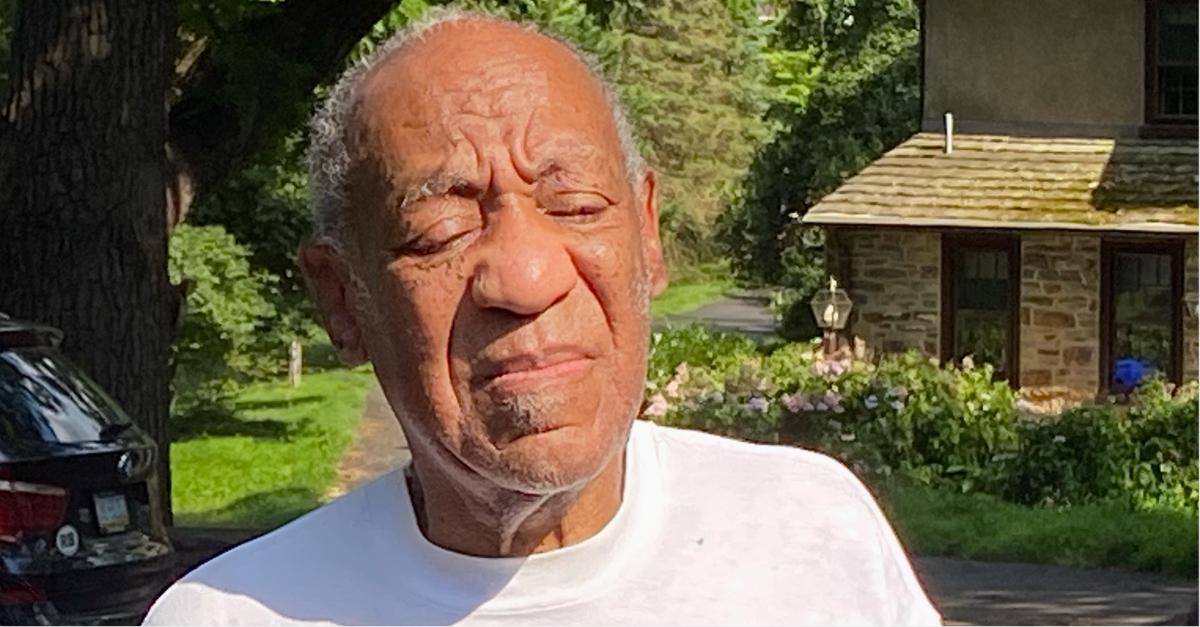 It's tempting to feel hopeless when it takes roughly 60 women to put a man accused of sexual assault, sexual battery, child sexual abuse, and sexual misconduct behind bars. Bill Cosby is one of the few prominent men accused of rape who actually faced consequences after being outed by his victims. That should be the end of the story, but it's not.
Article continues below advertisement
The situation surrounding Cosby's legal repercussions for his actions have been marred in disputes and controversy over the years.
Most recently, he was found guilty of sexually assaulting a teen at the Playboy Mansion in 1975.
So, was Cosby able to beat the system? Is he in prison? Here's what to know.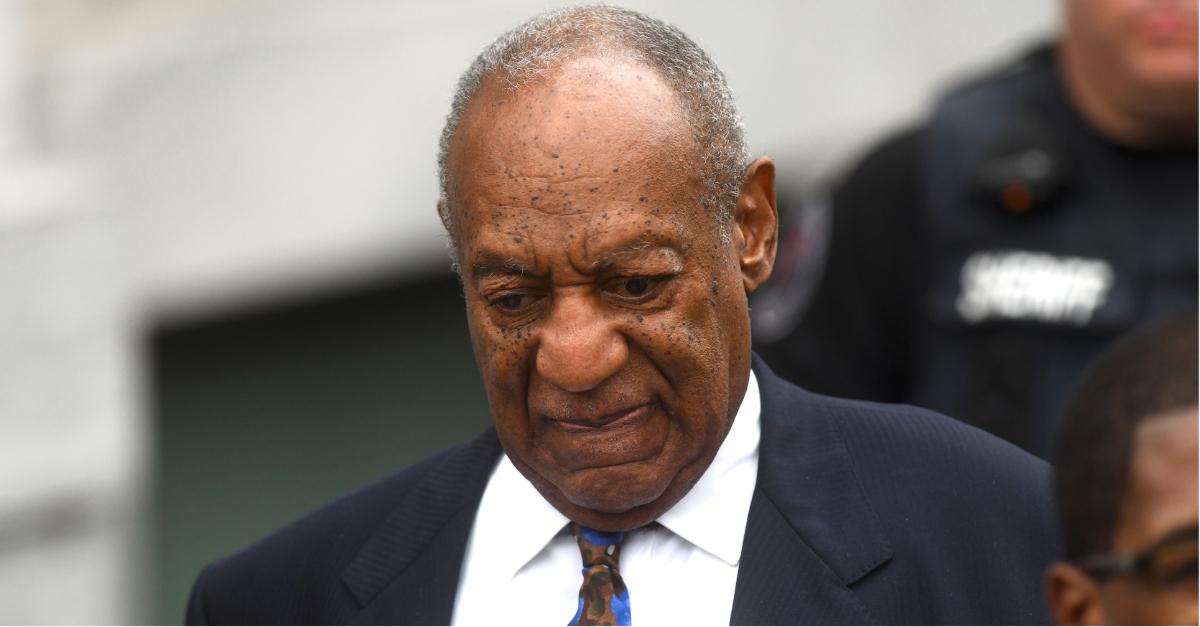 Article continues below advertisement
Is Bill Cosby in prison?
The short answer is no, Bill Cosby is not in prison. How is that possible, you ask? Did the deal with the devil finally pay off? It turns out that a mistake was made. Some people accidentally lock their keys in their cars, but Bill Cosby managed to get out of prison after a scant three years. Here's what happened.
According to the Pennsylvania Supreme Court, per the New York Times, Cosby's 2018 conviction was overturned in 2021 "because prosecutors violated Mr. Cosby's rights by reneging on an apparent promise not to charge him, the court majority ruled." Basically, in 2005 then–Montgomery County, Penn. attorney Bruce L. Castor Jr. issued a statement saying Cosby wouldn't be prosecuted. He then sat for a deposition in a separate lawsuit filed against him by Andrea Constand.
Article continues below advertisement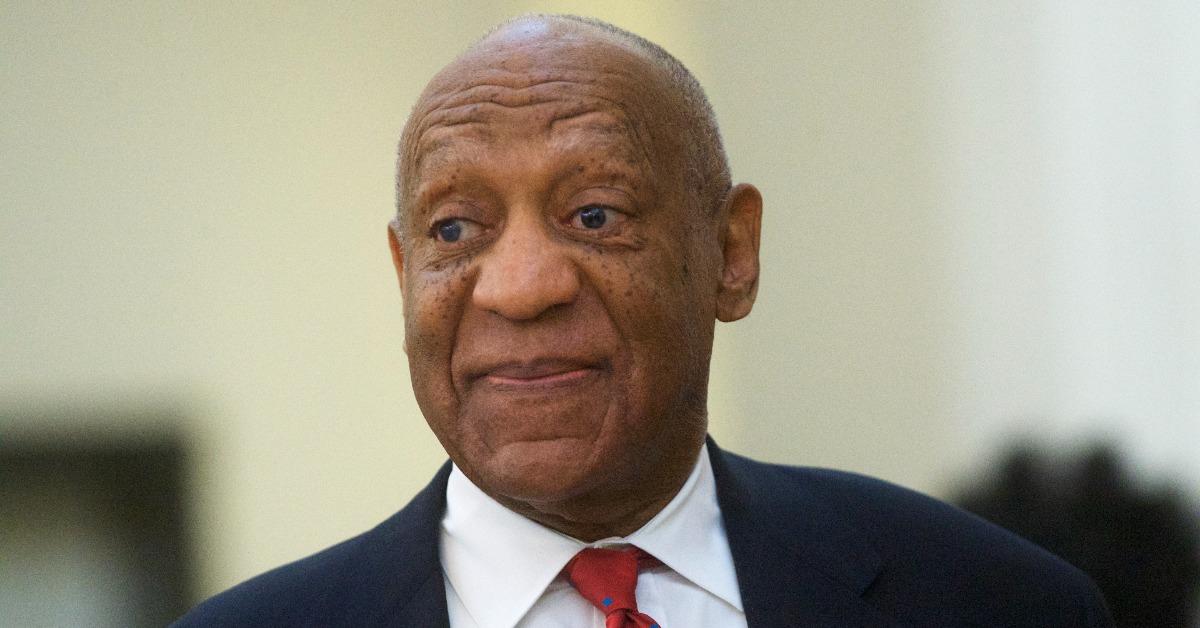 Cosby paid Constand $3.38 million to settle her sexual-assault lawsuit in 2006. The district attorney after Castor reversed the decision and used Cosby's admission of guilt in the deposition as evidence against him.
Article continues below advertisement
Apparently, Castor decided not to charge Cosby in 2005 "in an effort to prevent him from invoking his Fifth Amendment right against self-incrimination so he would have to testify in Ms. Constand's coming civil case," per the New York Times. To recap, Castor thought he was doing a good thing for Constand.
Will Bill Cosby go back to prison? Recently, he lost a civil suit proving that he sexually assaulted Judy Huth in 1975.
Although Cosby managed to avoid more jail time thanks to the aforementioned legal mistake, he is still in hot water for other past actions. Per People, the disgraced actor was found guilty on June 21, 2022, of assaulting then-16-year-old Judy Huth at the Playboy Mansion in 1975. Judy claimed that the star coerced her and her friends with alcoholic beverages before eventually bringing them to Hugh Hefner's famed estate. There, he reportedly assaulted Judy in one of its bedrooms after she tried to use the bathroom.
Article continues below advertisement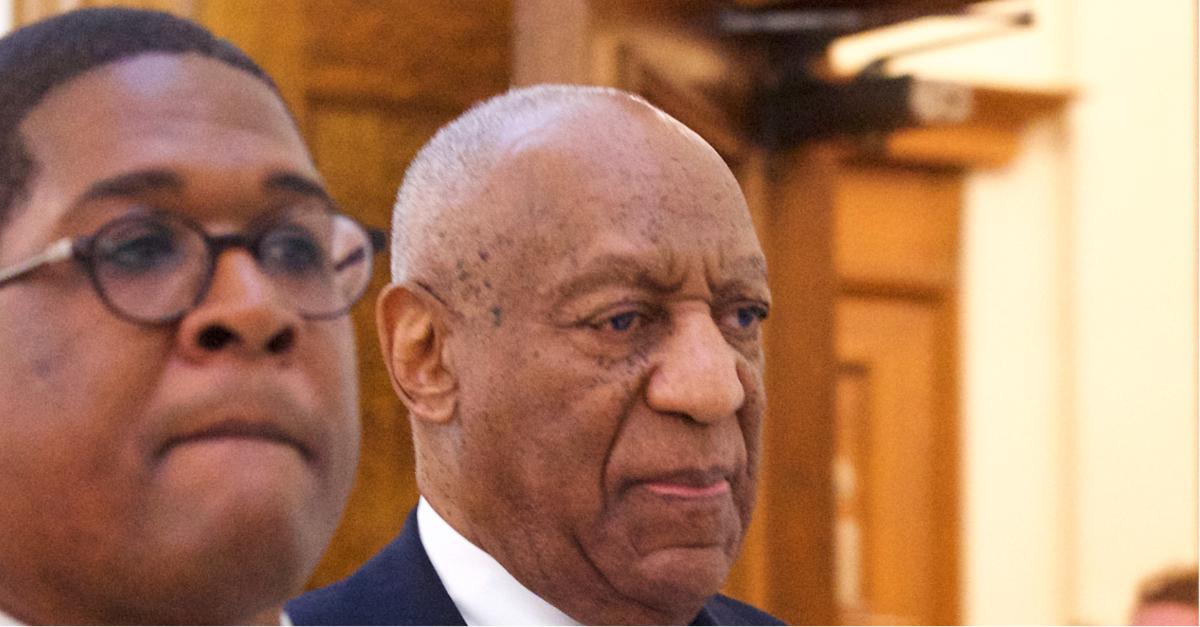 Despite the damning nature of these actions, this verdict will not result in additional prison time for Cosby due to California statute of limitations.
He did not appear in court when the verdict was read, but Judy was awarded $500,000 in damages. The latter initially filed charges against Cosby in 2014, seeking damages for emotional distress.
Article continues below advertisement
In early 2022, a documentary series called 'We Need to Talk About Cosby' discussed Cosby's sheer star power.
In the docuseries We Need to Talk About Cosby, writer and director W. Kamau Bell unpacks the complicated history of Bill Cosby's career that led to his ability to work his way into our lives, despite what was eventually revealed about him. Though he asks how this happened, W. Kamau Bell also admits that he is not wholly objective in the pursuit of the answer.
Article continues below advertisement
W. Kamau Bell grew up in the '70s, watching Picture Pages, Fat Albert, and The Cosby Show. It might make him less able to be objective, but his perspective certainly reminds us of a different aspect of Cosby's story. Cosby made sure he was almost too big to fail, and that failure isn't restricted to his career, but to his fans as well. How could he possibly fail them? That's what this documentary dives into, with W. Kamau Bell deftly guiding us with his experiences and the experiences of others.
Unfortunately as we've come to learn now through his convictions, Cosby leveraged his star power to coerce and abuse many of the women around him.
Although Cosby has at this point managed to avoid spending the rest of his life imprisoned, it goes without saying that his public image will likely never be rehabilitated.