Was Hugh Hefner a Full-on Cult Leader or Just Another Powerful Exploitative Man?
Many questionable events took place at the Playboy mansion. But was the estate a cult? Details.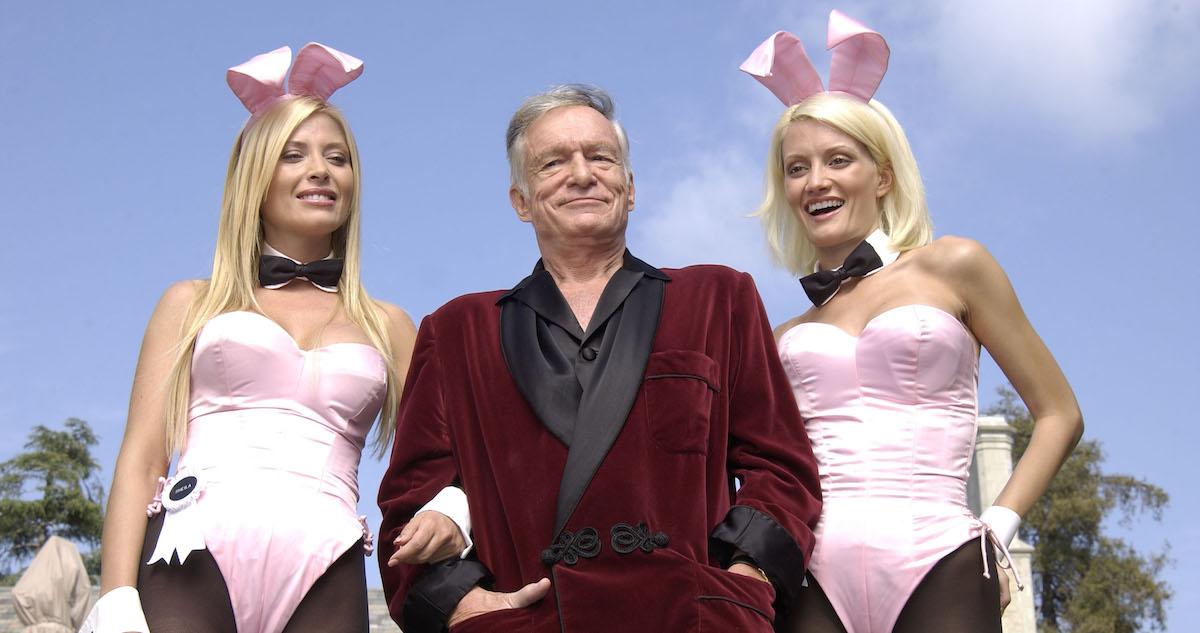 When Hugh Hefner died in 2017, he left a complicated legacy. The man was many things to different people and depending on who you ask, Hugh could be described as a sexual revolutionary or a robe-clad lothario who took advantage of young women. Now, the darker side of Hugh's life is being explored in A&E's new documentary series, Secrets of Playboy.
Article continues below advertisement
The show shines a light on the more ominous reality that existed at the Playboy mansion. The shocking details of the many questionable events that took place there have people asking whether the mansion was a full-on cult. But was Hugh a deviant cult leader or just another powerful man exploiting his position?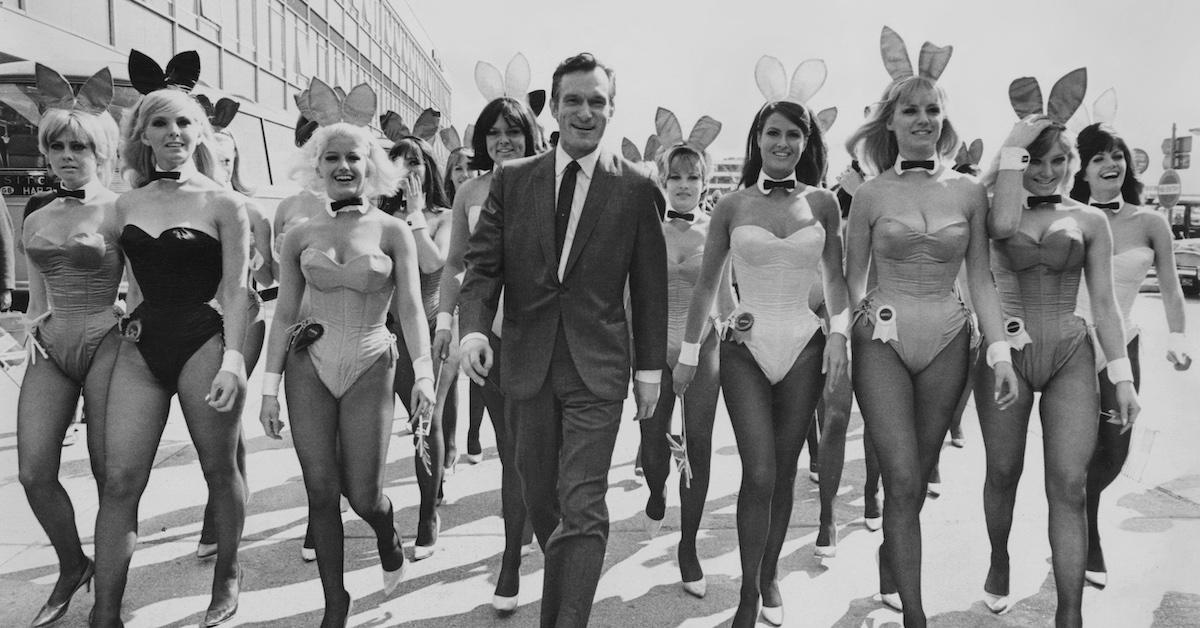 Article continues below advertisement
Was the Playboy mansion a cult?
A&E's 10-episode documentary series, Secrets of Playboy, reveals a number of shocking details about what went on behind the gates of the Playboy mansion. One of the biggest bombshells dropped in the series is by former Playmate, Holly Madison.
Holly dated Hugh from 2001 to 2008 and was his main girlfriend at the time, along with Bridget Marquandt and Kendra Wilkinson. Some of their relationship was documented on the reality show The Girls Next Door, which chronicled life as a Playboy bunny.
In a teaser for the A&E documentary series, Holly gets candid about her time at the mansion and compares it to being in a cult. "The reason I think the mansion was very cult-like, looking back on it, is because we were all kind of gaslit and expected to think of Hef as, like, this really good guy," the reality star says in the clip. "And you start to feel like, 'Oh, he's not what they say in the media, he's just a nice man.'"
Article continues below advertisement
Holly describes a much less romanticized version of life with Hugh than what was depicted in The Girls Next Door. She describes a world of restrictive rules in which the ladies weren't allowed to have boyfriends other than Hugh, keep their jobs outside of the mansion, or leave the estate whenever they wanted to.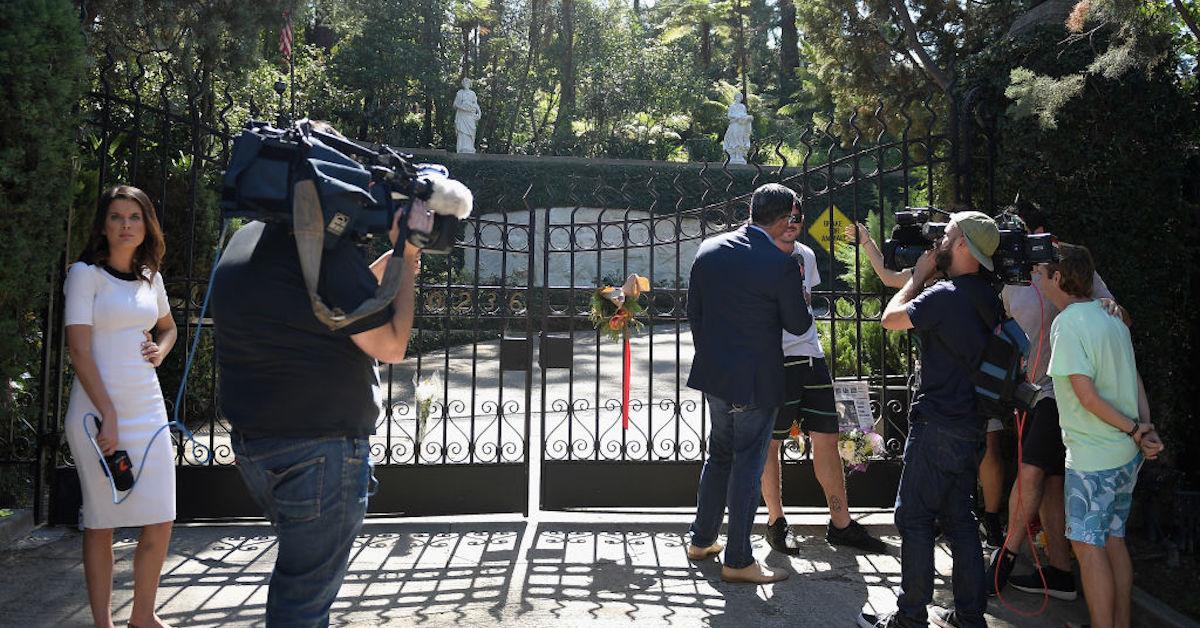 Article continues below advertisement
"It was so easy to get isolated from the outside world there," she explains. "You had a 9 o'clock curfew. You were encouraged to not have friends over. You weren't really allowed to leave unless it was like a family holiday." Holly also describes how she was forced to give up her waitressing job, which she said she had wanted to keep as her one connection to the outside world.
Director Alexandra Dean told Yahoo Entertainment that the word "cult" kept coming up with different interviewees. She also said that multiple people told her that Hugh had an obsession with the notorious cult leader Charles Manson, who was convicted of killing seven people in 1967, including actress Sharon Tate, who was actually very close with Hugh.
Some interviewees also revealed that "Hef study[ied] [Manson] home videos… It was like, OK, Hef is intentionally cribbing off of … this control of the women," Alexandra said. "That's what we try to show is that there's this thing that Hef does, which is very controlling that he seems to have honed over the decades."
Secrets of Playboy airs Mondays at 9 p.m. on A&E.