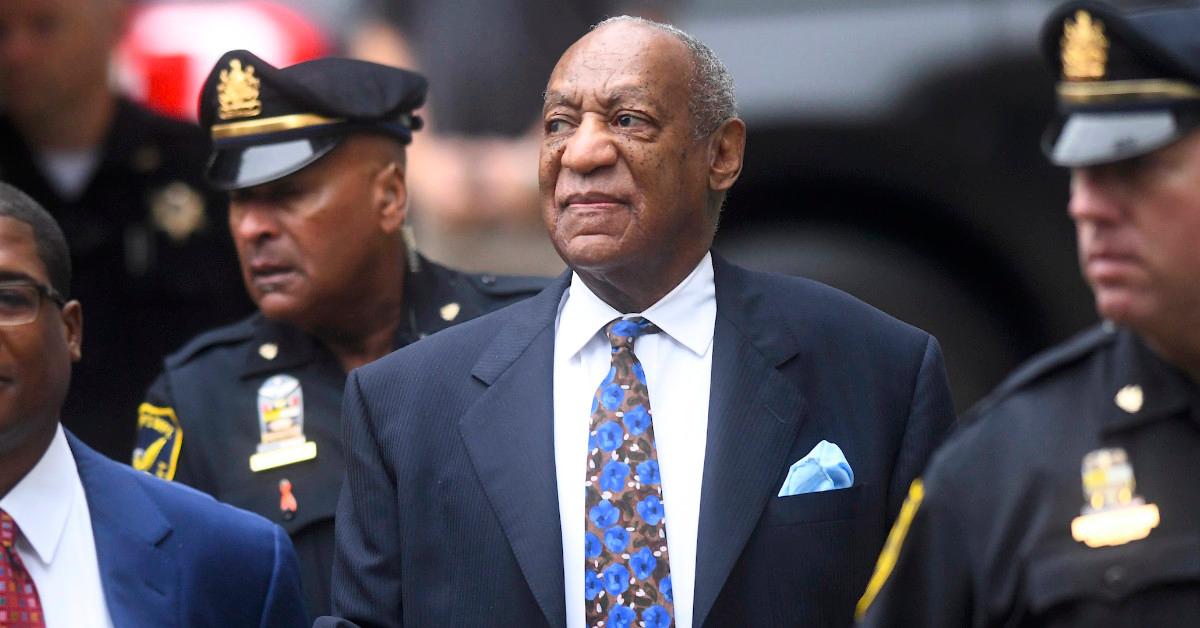 Two New TV Documentaries Hash Out Bill Cosby and Hugh Hefner's Friendship
Two new documentaries are examining the legacies of two controversial Hollywood figures. Showtime's We Need to Talk About Cosby delves into the life of former TV superstar Bill Cosby, who has been accused of sexual assault by many women but remains a free man after his sexual assault conviction was overturned last year. And A&E's Secrets of Playboy covers the life of Playboy founder Hugh Hefner, with details on his friendship with Cosby.
Article continues below advertisement
And yes, Hefner and Cosby were friends. We Need to Talk About Cosby touches on their friendship and on Cosby's performances at The Playboy Club, per Consequence TV. And Secrets of Playboy has an interview with Hefner's former bodyguard Jim Ellis, who says that "everybody that worked at [Playboy Mansion] know that he [Cosby] was basically a predator," per E! News.
Here's more about Hefner and Cosby's interactions…
Hefner called Cosby "a good friend for many years" in 2014, after Cosby was sued for alleged sexual assault.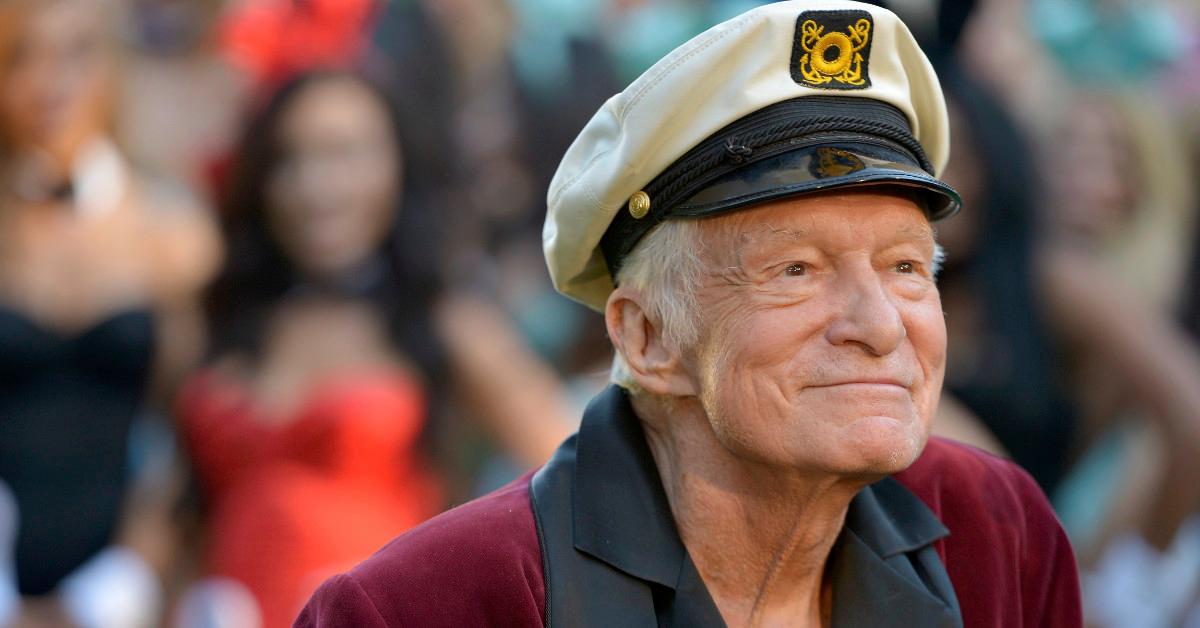 In December 2014, a woman named Judy Huth filed a lawsuit against Cosby, alleging that the comedian sexually assaulted her at the Playboy Mansion when she was 15, according to The Hollywood Reporter. (The civil suit is still ongoing, with a jury trial scheduled to start on April 18, as the New York Daily News reported last August.)
Article continues below advertisement
Following Huth's suit, former Playboy Bunny P.J. Masten alleged to CNN that Cosby had drugged and raped her at a Chicago hotel. "[There are] 12 former bunnies that I know of that are ashamed to come forward, frightened to come forward, married with families [and] don't want to come forward," she added. "But they were also drugged and raped by Bill Cosby."
Article continues below advertisement
Masten also alleged that her supervisor at the time told her not to say anything about Cosby. "She said to me, 'You know that's Hef's best friend, right?'" Masten recalled. "I said, 'Yes.' She said, 'Well, nobody is going to believe you. I suggest you keep your mouth shut.'"
Hefner issued a statement in response to the allegations. "Bill Cosby has been a good friend for many years and the mere thought of these allegations is truly saddening," he said, per CNN. "I would never tolerate this kind of behavior, regardless of who was involved."
Article continues below advertisement
A model named both men in a lawsuit over molestation allegations against Cosby.
In May 2016, Chloe Goins, a model who had previously accused Cosby of drugging and molesting her at Playboy Mansion in 2008, filed a lawsuit alleging that Hefner was liable, since he hosted the party at the mansion and suggested that Goins have drinks with Cosby, according to Business Insider.
Article continues below advertisement
"Defendant Hefner knew or should have known that defendant Cosby over the years had a propensity for intoxicating and or drugging young women and taking advantage of them sexually and against their will or while they were unconscious," Goins said in the lawsuit, as Business Insider reported at the time.
In response, Hefner — who died at age 91 in September 2017 — claimed in court papers in June 2016 that Goins' allegation "smacks of a desperate ploy to garner publicity and wrangle an unwarranted settlement," per The Hollywood Reporter.
If you need support, call the National Sexual Assault Hotline at 1-800-656-4673 or visit RAINN.org​ to chat online one-on-one with a support specialist at any time.