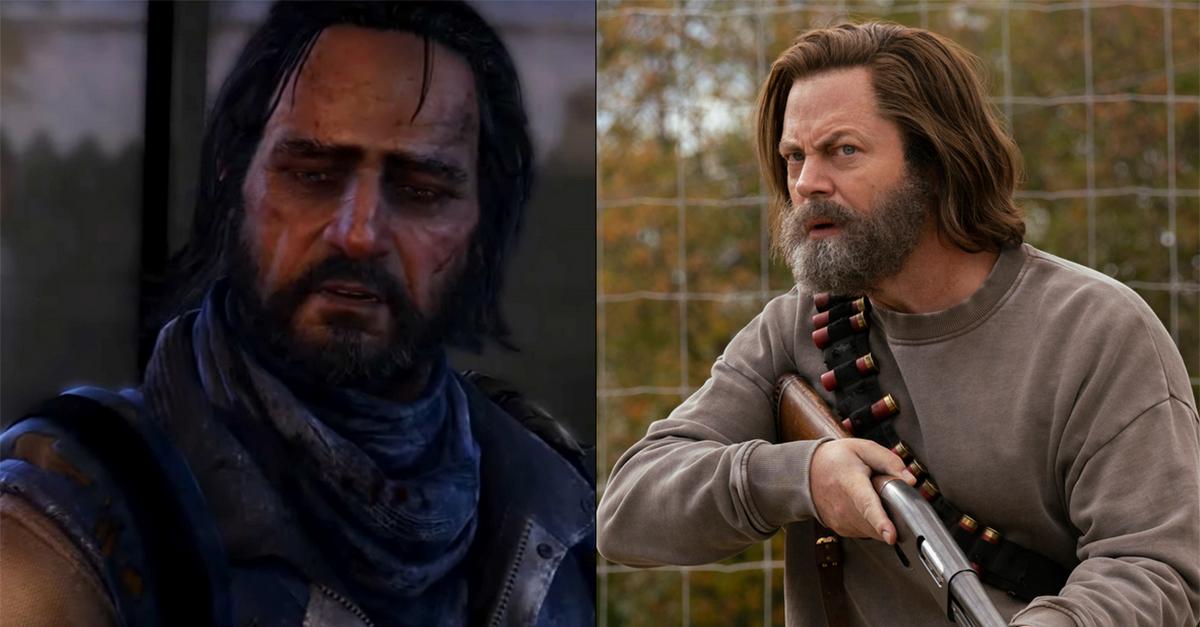 Bill's Sexuality Was Always Hinted at in the Original 'Last of Us' Game
Spoiler alert: This article contains plot details for Episode 3 of The Last of Us on HBO.
By now, The Last of Us on HBO is widely recognized as a massively successful live-action adaptation of the critically-acclaimed game first released on the PlayStation 3 in 2013. The story follows Joel Miller (Pedro Pascal), a smuggler tasked with escorting a young teenager named Ellie (Bella Ramsey) across a post-apocalyptic United States decimated by a monstrous fungal infection.
Article continues below advertisement
Much of its success can be credited to the show's reverence for the source material. Many classic scenes and character moments are lovingly reworked for the series, creating a captivating viewing experience for longtime fans and newcomers alike.
But folks who have played the game before will most certainly notice that Episode 3 takes creative liberties with Bill (Nick Offerman), as the show explores his romance with another man. This is new ground for The Last of Us, but is Bill gay in the game?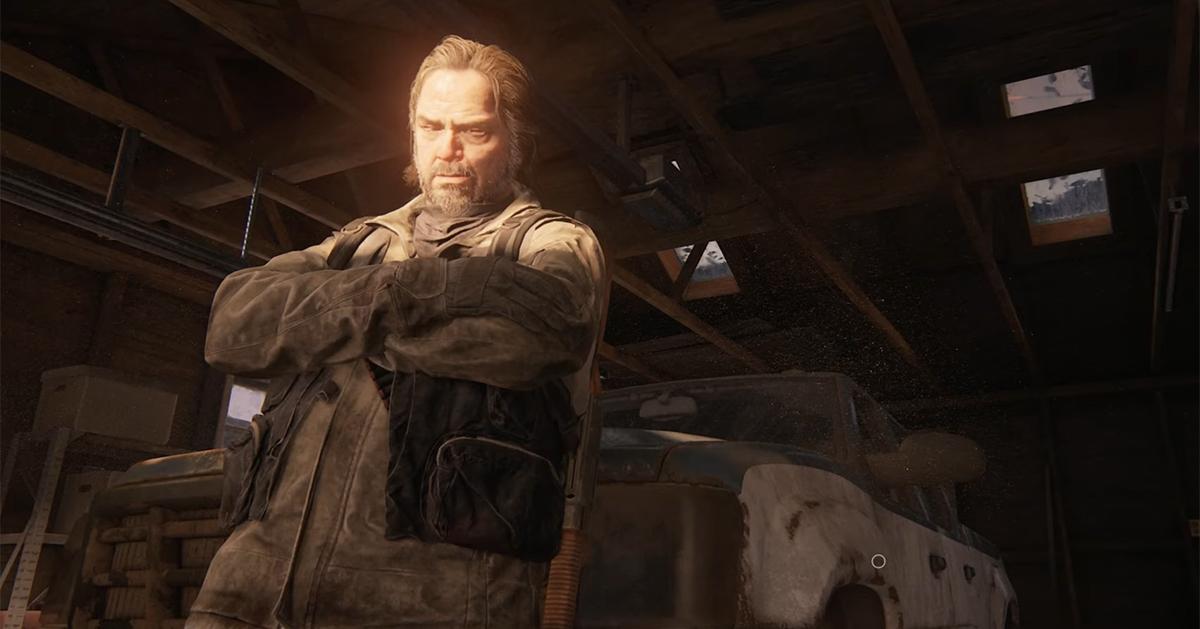 Article continues below advertisement
Is Bill gay in the original 'Last of Us' game?
In the original Last of Us, Bill (W. Earl Brown) is an isolated survivalist who lives in a small town. Prepared to the point of paranoia, the perimeter around his safe house is outfitted with several booby traps that Bill constructed himself.
Joel (Troy Baker) tries to call in a few favors from Bill by asking him to put together a working car so he and Ellie (Ashley Johnson) can travel west. He eventually agrees, provided that Joel helps to retrieve the necessary parts.
Upon finding the car and its parts across town, they discover the body of Frank, Bill's former companion who hanged himself after being infected, presumably to prevent himself from turning. Bill is visibly troubled by his death, revealing to Joel that Frank had lived with him before leaving on poor terms.
Though it isn't explicitly stated, Bill is heavily implied to be gay in this scene. What's more, he and Frank were actually lovers for some time prior to the events of The Last of Us.
Article continues below advertisement
His sexuality was even confirmed by game director and series co-creator Neil Druckmann. In a 2014 interview with Gay Gamer, Neil revealed that Bill's sexuality was something that he wanted to incorporate more openly in the game but that the final product left it ambiguous.
However, the game still drops plenty of hints. After Joel and Ellie take off in one of Bill's trucks, Ellie rummages through the back seat and discovers an old adult men's magazine that likely belonged to Bill.
While Bill's sexuality is ultimately never confirmed in the game, his gay romance with Frank is explored fully in the show, where the two of them share their own love story that is completely original to the series.
New episodes of The Last of Us premiere every Sunday at 9 p.m. EST on HBO.