'The Last of Us' Is Finally out on HBO! Here's Refresher on the Original Game's Story
Few live-action adaptations of beloved video games have reached the heights of The Last of Us on HBO. The new series adapts the critically-acclaimed PlayStation title that was first released in 2013 on the PS3. Much like the original game, the series centers on Joel Miller (Pedro Pascal), a rugged smuggler tasked with escorting a young girl named Ellie (Bella Ramsey) across a post-apocalyptic United States in an effort to develop a cure for a monstrous fungal disease.
Article continues below advertisement
As of this writing, the series has achieved a 99 percent critic approval rating and a 96 percent audience score on Rotten Tomatoes. Outlets like Deadline have also reported that the series' premiere was the second-largest debut in HBO's history after House of the Dragon.
The HBO series already stands out as a glowing achievement among adaptations of video games. If you're curious to see how the show will compare to the source material, here's a recap of the plot for the original game.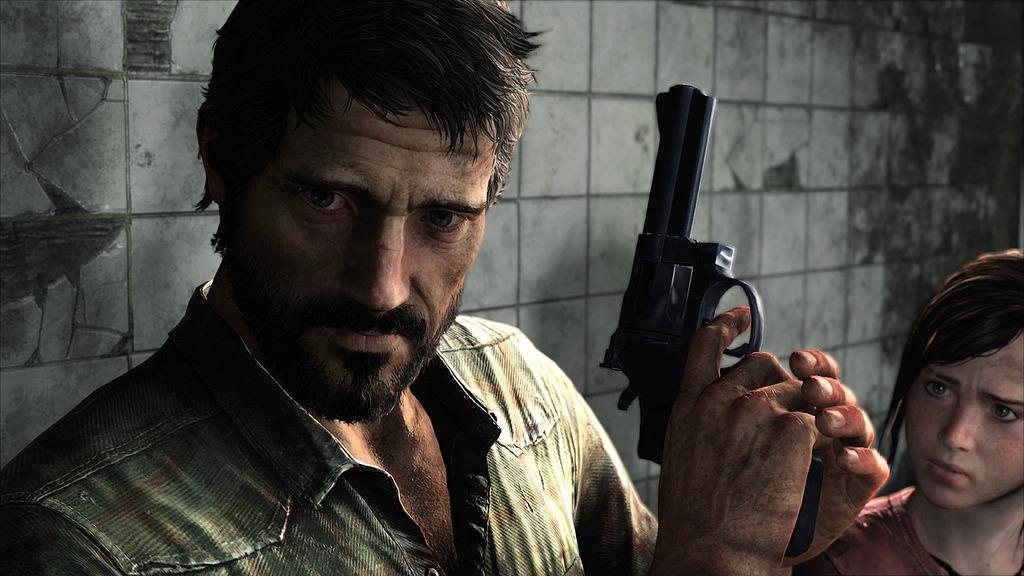 Article continues below advertisement
Check out our plot recap for 'The Last of Us'.
The game begins in Austin, Tx. in the year 2013. Amidst the sudden and violent outbreak of an infectious mutant cordyceps, Joel Miller attempts to escape the ensuing mayhem with his daughter Sarah and younger brother Tommy. Unfortunately, Sarah is shot down by a soldier and dies in Joel's arms.
Twenty years later, a haunted Joel works as a smuggler within a quarantine zone in a post-apocalyptic Boston. He operates with his partner Tess as they conduct off-the-books black market dealings.
After a deal over a weapons cache goes awry, Joel makes a deal with Marlene, the leader of a rebel group called the Fireflies. She tasks Joel and Tess with smuggling a young girl named Ellie to a Fireflies base in the Massachusetts State House. Upon narrowly escaping the quarantine zone and government patrol, Joel and Tess learn that Ellie is infected by the cordyceps but has shown no signs of turning in three weeks. Believing that her immunity could lead to a cure, they continue their mission.
Article continues below advertisement
As they reach the State House, they find the Fireflies there to have been killed with hordes of infected lurking around the building. While trying to come up with a new plan, Tess is bitten and becomes infected. When soldiers begin swarming the building, Tess sacrifices herself to give Joel and Ellie time to escape.
Reeling from Tess' final act, Joel decides to track down Tommy, a former Firefly, in the hopes of getting Ellie to another sect of Fireflies.
Article continues below advertisement
They soon procure a working truck from a smuggler and doomsday prepper named Bill and make their way west. All the while, Joel and Ellie grow closer as being with Ellie allows Joel to recall fatherhood more fondly.
Soon, they arrive in Pittsburgh where they are ambushed by bandits. They team up with another survivor named Henry and his younger brother Sam to escape the city. Though they become fast friends, Sam becomes infected, forcing Henry to kill him. Henry takes his own life soon after.
Pressing on, Joel and Ellie finally meet up with Tommy, who now runs a settlement of survivors in Jackson, Wyo. Tommy points the two toward a Fireflies base in the former University of Eastern Colorado. Upon arriving there, they discover that they've relocated to Salt Lake City, Utah. As they plan to pursue them, they are attacked by vagrants, and Joel is severely injured in the fight.
Article continues below advertisement
Ellie is forced to care for Joel as winter settles in, taking shelter in the snowy mountains. While hunting, Ellie encounters a group of cannibals led by a man named David, who attempts to recruit Ellie. In an ensuing fight, Ellie is forced to kill David, much to her own horror. Joel, having recovered well enough from his injuries, takes her away as they continue their journey.
Article continues below advertisement
With the arrival of spring, Joel and Ellie finally make it to Salt Lake City. After nearly drowning on their way to meet the Fireflies, Ellie becomes unconscious as she and Joel are captured by a Firefly patrol. There, Joel reunites with Marlene, who tells him that Ellie is being prepped for surgery as part of the research necessary to develop a vaccine. However, Joel immediately realizes that the operation will unavoidably mean Ellie's death.
Article continues below advertisement
Having bonded with her deeply throughout their journey, Joel resolves to rescue her by any means necessary. He fights his way through to the operating room, killing most of the Fireflies and medical staff at the base. He carries Ellie out and kills Marlene before making his getaway. As Ellie comes to, Joel fabricates a story that the doctors there have already tried researching other people with immunity to the virus to no avail.
Some time later, they arrive back at Tommy's settlement in order to start fresh. However, Ellie expresses doubt over how events unfolded with the Fireflies and admits to her lingering survivor's guilt. Joel swears by his original story and the game ends with Ellie dubiously believing him.