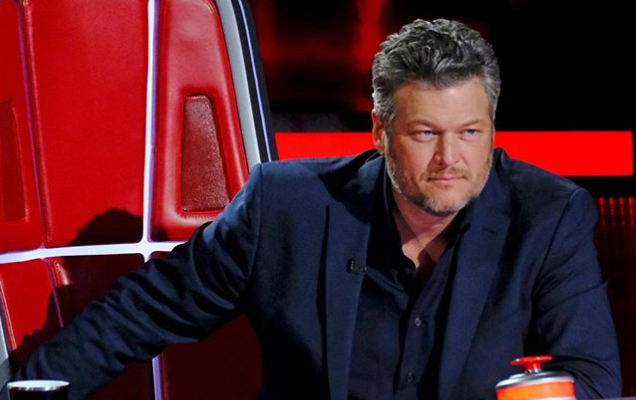 Is Blake Shelton's CDC Tweet Really "Proof" He's a Trump Supporter?
If you're any kind of celebrity or public figure who isn't directly affiliated with any branch of government, openly discussing your political ideologies can get you in a lot of trouble from specific groups of people. Just look at Blake Shelton — people have been wondering if he is a Trump supporter for years.
Article continues below advertisement
Is Blake Shelton a Trump supporter? The singer adamantly won't endorse political campaigns.
Back in 2016 when Donald Trump and Hillary Clinton were each gunning for the top spot in the White House, rumors began circulating that Blake Shelton was a Trump supporter. If you're a country music singer, then it's pretty much expected that you skew conservative or Republican. Demographics don't lie — the majority of CM fans skew that way, so it's considered "career suicide" to espouse beliefs that contradict these more "traditional" values. Just ask the Dixie Chicks how that worked out for them.
Article continues below advertisement
In a Billboard cover story published in July of 2016, Shelton spoke of Donald Trump, stating, "I'm not going to have the political conversation with you about Trump, or about Hillary Clinton, but I will tell you this: Whether you love him or hate him, he says what he thinks, and he has proven that you don't always have to be so afraid. A lot of people are pulling for him, no matter how much Hollywood fights it."
He added, "I see people who don't like him go and beat up people that do like him. You tell me, who's crazy here? I probably wish there was another option, but there's not," Shelton said.
Of course, plenty of people began disseminating this quote as "proof" Blake was a stalwart Donald Trump supporter, but he was quick to distance himself yet again from any political discussions.
Article continues below advertisement
"I haven't endorsed ANYBODY for president. And I am not going to. I don't do that s***," The Voice coach tweeted in response to all of the hullabaloo stemming from his Billboard statements. Things got worse a year later when Blake Shelton ended up bumping into former Speaker of the House, Paul Ryan, at a restaurant and stopped to pose for a picture with him.
Once those photos circulated the internet, people began coming up with rumors that there was a "secret meeting" between the two men.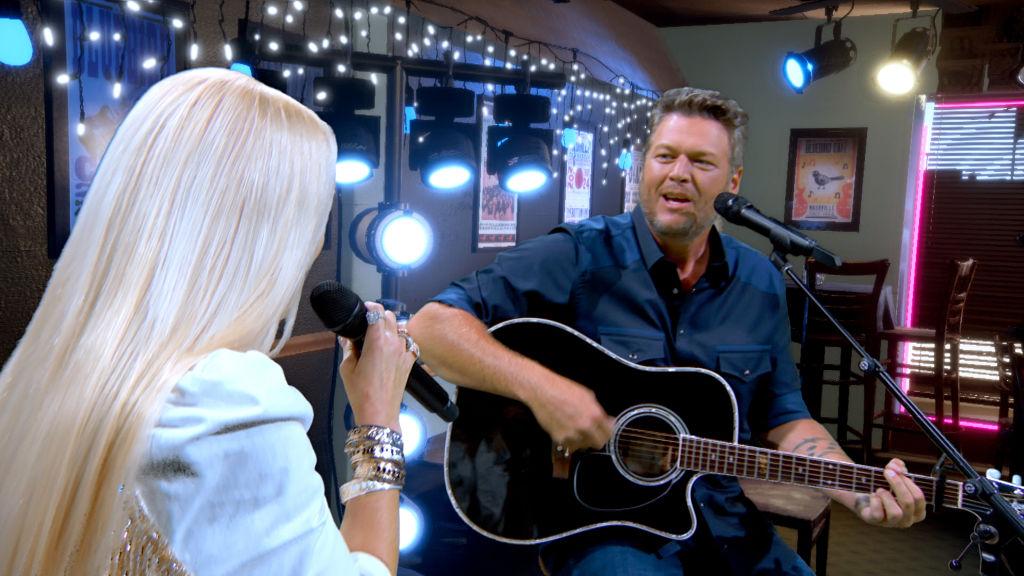 Article continues below advertisement
Blake categorically denied all of the talk regarding his supposed political affiliations, and the singer doubled down, yet again, that he's not involved with, or cares to be political at all. In a tweetstorm, he addressed all of the talk surrounding his name and encouraged everyone to just "live our lives."
A recent tweet about the CDC has people questioning, again, if Blake Shelton is a Trump supporter.
He prefaced the tweet, again, by stating he doesn't really have any political allegiance, but that he was happy the re-assessment of coronavirus numbers "admit that only 6% of [COVID deaths] actually died from COVID [because] the other 94% had 2-3 other serious illnesses."
Trump had shared a tweet from a user by the name of Mel Q, who shared a Facebook post containing the re-assessment figures.
Article continues below advertisement
The CDC confirmed the information in Mel Q's tweet with its most updated statistics regarding the virus. Shelton had received some flack from people on social media who shared stories of their loved ones succumbing to the virus. There were also several healthcare workers who saw the chaos created by the pandemic firsthand who construed his tweet as supportive of a "pandemic denial" agenda.
Article continues below advertisement
Shelton followed up by saying he wasn't trying to argue about anything, but that didn't stop people from claiming he didn't do enough research into the issue. Blake didn't pursue the conversation any further, again stating that he didn't want to argue and there's no way to bring it up without people "erupting" over it.
Article continues below advertisement
Article continues below advertisement
Blake Shelton won the ACM's Single of the Year award.
Blake's song "God's Country" was a bonafide critical and commercial success. He took home single of the year at the 55th Academy of Country Music Awards. Blake thanked his ride or die producer, Scott Hendricks, along with his record label and team of managers, and country music radio stations for "playing the crap" out of the track.