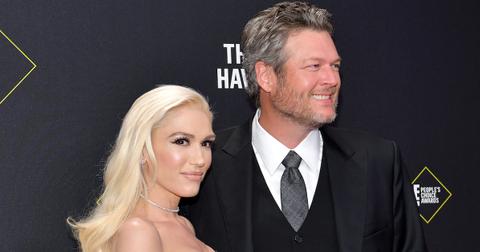 Are Blake Shelton and Gwen Stefani Engaged? The Stars Are Completely Smitten
By Michelle Stein
Not long after Blake Shelton and Gwen Stefani appeared together as judges on The Voice, fans couldn't help but notice there was some serious chemistry going on. Their playful banter and googly-eyes made it obvious the singers were head-over-heels for each other.
Fast forward to today, and the former "Sexiest Man Alive" and the "Hollaback Girl" singer are still very much together. But plenty of people have likely wondered if Blake has put a ring on it yet. (And if not, then why the heck not.)
The thing is, Gwen and Blake tend to play it coy when asked about their relationship — so they haven't offered a straightforward answer one way or another. Because although their PDA shows just how smitten they are, there hasn't technically been an official announcement of their intentions to marry. Let's take a closer look at why this may be.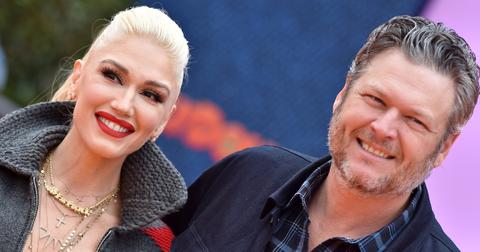 Blake and Gwen started dating in 2015.
Blake and Gwen met in April 2014 on The Voice — at the time, they were just flirty friends and both married to other people. However, in July 2015, Blake and Miranda Lambert announced they were separating. Just a month later, Gwen and Gavin Rossdale called it quits as well.
Ultimately, the pair leaned on one another during their divorces — which is what brought them together. A rep for Gwen confirmed in November 2015 that she and Blake were officially a couple. "Gwen and Blake are longtime friends who have very recently started dating," the rep told Us Weekly at the time. "To be super honest, it is kind of crazy we both went through the same thing at the same time," Gwen told Ryan Seacrest.
These days, Gwen and Blake are still going strong; they continue to make joint public appearances, and they're constantly sharing couple shots via Instagram. The couple has also released three duets together — "You Make It Feel Like Christmas," "Go Ahead and Break My Heart," and their most recent duet, "Nobody But You."
Blake has even proven that he's dad material through interacting with Gwen's three sons as a bonus dad. "He is a good dad, actually. He's been helping me out a lot," Gwen said in September 2019 during an appearance on The Today Show. "I literally get to the point where I'm like, 'You gotta get home, I need help. It's hard. I got three boys."
Because of Gwen's faith, they're holding off on marriage.
Sources close to the couple have told People that Gwen and Blake are moving slowly in their relationship despite Blake wanting to pop the question a long time ago. "Blake was very serious about Gwen right from the start, and early on he thought about proposing," the insider told the publication.
The only thing that's stopping them? Gwen's Roman Catholic faith. Because Gwen wishes to have a church ceremony — and given her previous marriage and divorce from Gavin — she needs to have that marriage annulled by the church before she would be permitted to marry Blake. This is a requirement for Roman Catholics who have previously been married, unless their spouse has died.
Circling back to the original question... No, Blake and Gwen aren't currently engaged. However, all evidence points to the same conclusion: Once Gwen finally has her previous marriage annulled, an engagement and wedding to Blake shouldn't be too far behind.