Is 'Buzz Lightyear of Star Command' Canon to the 'Lightyear' Film? It's Confusing
Is 'Buzz Lightyear of Star Command' canon to the new 'Lightyear' film? The short-lived Disney cartoon series depicts Buzz's in-universe lore.
In a world where fans are forced to question if a 20-year-old X-Men movie is now canon to the Marvel Cinematic Universe, films like Lightyear find themselves in a similarly peculiar place. In the movie, Buzz (Chris Evans) is a young astronaut who tries to escape from a hostile planet with his crewmates.
The 2022 Pixar film is a meta-fictional origin story for the classic Toy Story character Buzz Lightyear. But avid Disney fans might remember another story that did the same thing.
Article continues below advertisement
An old Disney cartoon called Buzz Lightyear of Star Command was a previous attempt to flesh out the in-universe lore of Buzz. Lightyear's place in the proverbial timeline has caused fans to wonder if the old cartoon is canon to the new movie.
The film's director has previously answered this question, but it might prove confusing for some.
Article continues below advertisement
Is 'Buzz Lightyear of Star Command' canon to the new 'Lightyear' movie?
Toy Story fans will undoubtedly remember that in the series, Buzz Lightyear has his own lore within the universe of the film. Buzz Lightyear of Star Command tapped into that meta narrative.
The spinoff series premiered in 2000 and followed Buzz (Patrick Warburton) and his fellow Space Rangers as they protected the galaxy from the evil robotic empire of Emperor Zurg. The series lasted for 62 episodes across one year and even won a Daytime Emmy in 2001.
Article continues below advertisement
For all intents and purposes, this would put the new Lightyear movie before the events of Star Command. In the first cartoon, Buzz already has an established reputation as a heroic Space Ranger. Lightyear follows his days as a simple Galactic Ranger test pilot in Star Command before he achieves fame.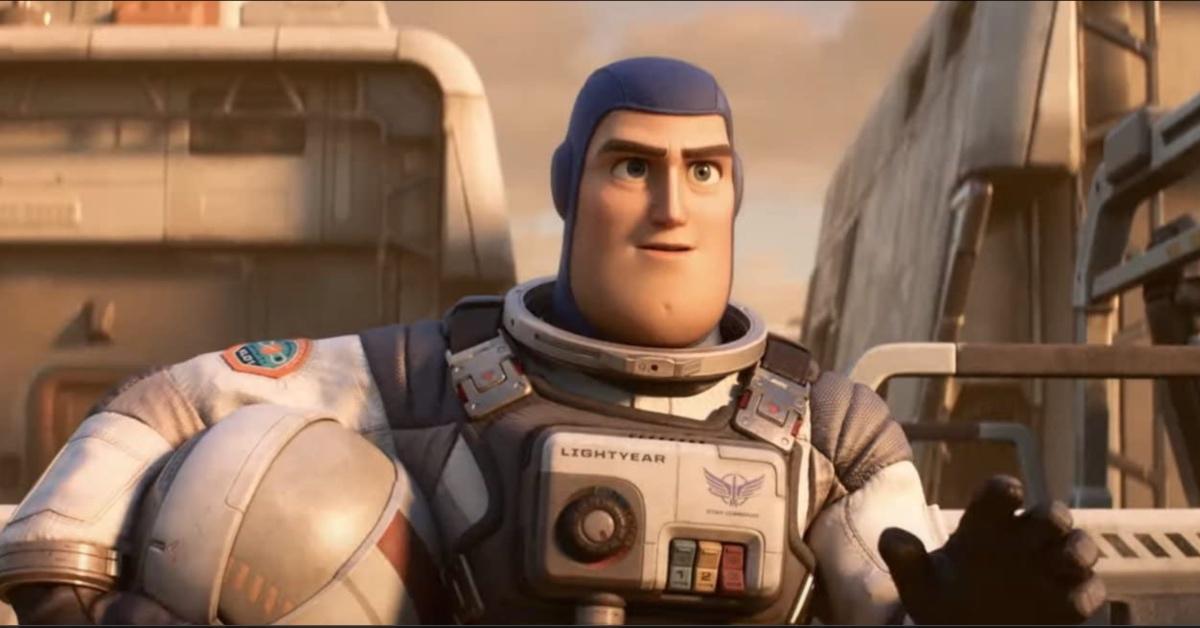 Article continues below advertisement
Though it could reasonably fit into that timeline, the director himself didn't necessarily think that far. Lightyear director Angus MacLane told Screen Rant that he didn't have the cartoon in mind "at all" when working on the new film. Ironically, Angus also worked on a CG opening for the cartoon to frame the series as its own fictional story within the Toy Story universe.
The opening depicts the familiar Toy Story gang gathering in front of the TV to watch an episode of Star Command.
In trying to clarify for Screen Rant, Angus said, "Say [Star Command] exists in the universe of the Toy Story universe. There's that animated Pixar intro that, incidentally, I directed many years ago for that. If anything, [the CG opening is] a metaphor for the way we viewed that. That's a separate thing. There's a wall of a TV between them."
Angus MacLane didn't necessarily intend for the film to come full circle with the series, but that doesn't mean it didn't happen.
If the original Star Command cartoon is meant to flesh out Buzz's lore at large, then the new film could easily represent his de facto origin story before becoming the Space Ranger we all know and love.
Lightyear will premiere in theaters on June 17.