Cody Rhodes's Brutal Injury Didn't Keep Him From Winning at 'Hell in a Cell'
During WWE's 'Hell in a Cell,' Cody Rhodes wrestled with a pretty nasty injury. Following his victory, fans wondered if his bruise was real or fake.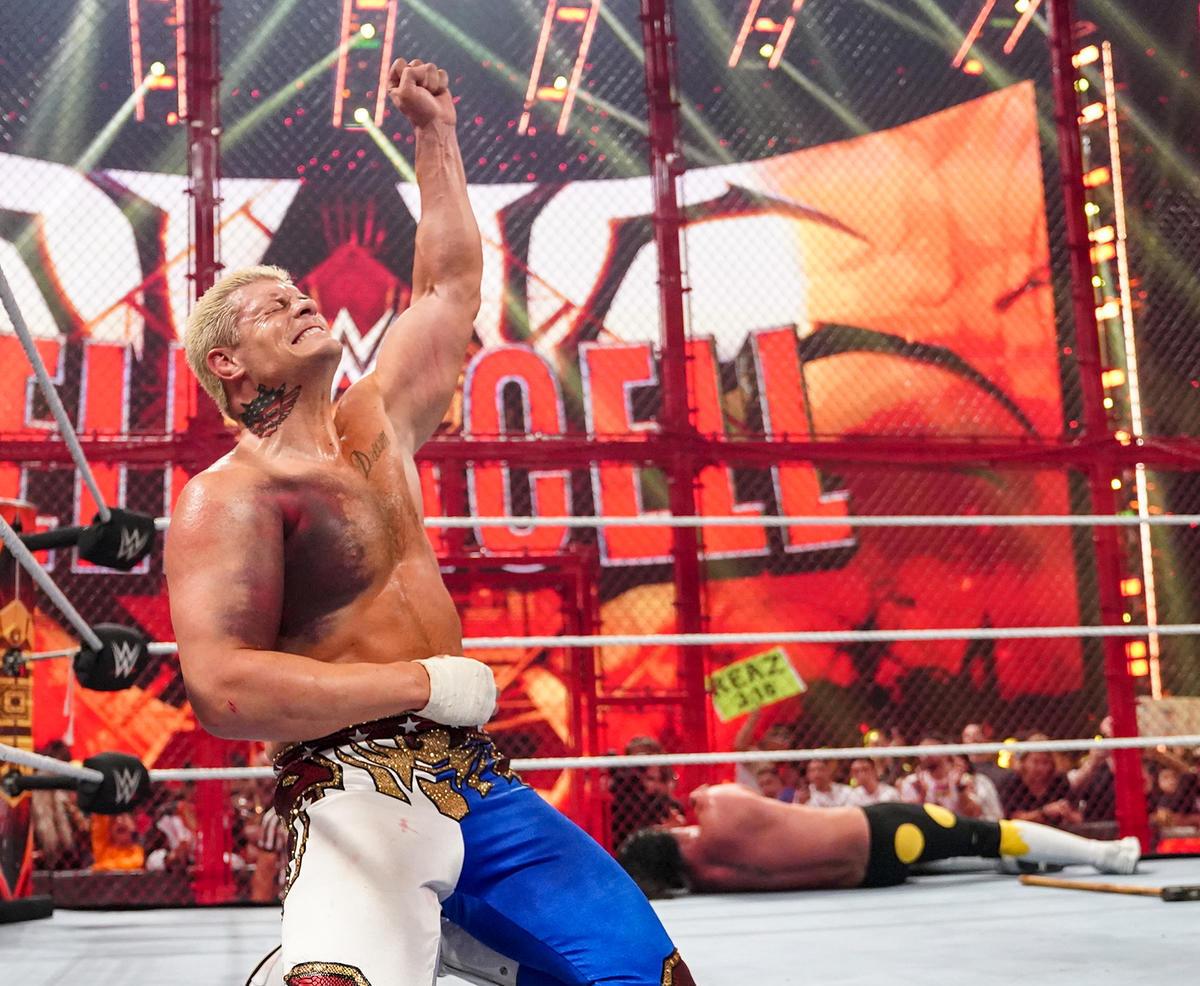 Since returning to the WWE at Wrestlemania 38, Cody Rhodes has been candid about his dreams of winning the WWE championship that his late father, "The American Dream" Dusty Rhodes, never got to hold.
Unfortunately, that feasible goal might have to be put on the back burner indefinitely — it appears the 36-year-old professional wrestler will be stepping away from in-ring action for quite some time.
Article continues below advertisement
Ahead of the WWE's Hell in a Cell pay-per-view, rumors swirled that "The American Nightmare" sustained an injury. When it came time for his main event match against Seth "Freakin" Rollins, viewers got their first look at Cody's brutal injury.
Seth targeted Cody's supposed injury many times throughout the match; as a result, many wondered: Is Cody Rhodes's injury real? There's no way Seth would intentionally attack his opponent's weakness, right? Keep reading to find out.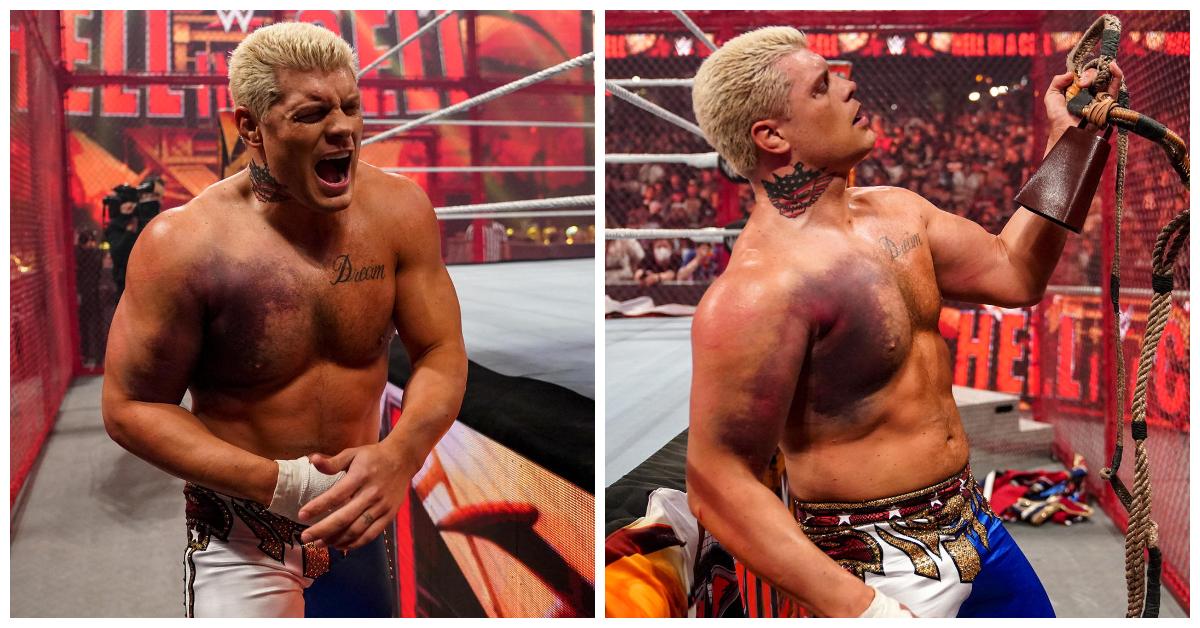 Article continues below advertisement
Is Cody Rhodes' injury real?
Although fans thought it was just a work and the bruising was created via make up, Cody Rhodes's injury is 100 percent real.
Less than an hour before Hell in a Cell, the WWE confirmed his injury, stating that he completely tore right pectoral tendon. When Cody came to the ring and took off his gear, the severity of his injury was on full display for all to survey — the entire right side of his chest and arm were entirely black and blue.
Now, with an injury as severe as this, we can't help but ask: How did the WWE clear Cody to wrestle?
Well, a WWE source informed WrestlingNews.Co that he couldn't sustain any more damage since his pec was already completely torn. The outlet also learned that some "high-risk" moves were cut from the match, including a moonsault, due to the injury.
Article continues below advertisement
According to the New York Sports Medicine Institute, a torn pectoral muscle usually requires surgery to repair the tear and re-attach the tendon to the bone. Then, it can take anywhere from six months to a year for a full recovery.
Ugh, we are so sad about this! Cody seems to be so safe, so how did he get injured?
Article continues below advertisement
How did Cody Rhodes get injured?
As we stated before, the WWE confirmed Cody's injury less than an hour before the pay-per-view commenced.
Per the promotions statement, the two-time Intercontinental champion sustained a "partially torn right pectoral tendon during a brawl" with Seth "Freakin" Rollins on the May 30 episode of Monday Night Raw. Two days before the show, the tendon "tore completely off the bone" when Cody was weight training in preparation for his match.
Article continues below advertisement
After the pay-per-view went off the air, a victorious Cody Rhodes addressed the crowd in attendance:
"I'm sure I'm gonna explain things a little further tomorrow, I'll be very brief. No one convinced me, with a torn pec, to come out here. It was solely my decision," Cody told the crowd via The Sportster. "You would have to literally kill me from staying away from this ring. Ten times out of ten, I would have made the same decision."
We can't wait to hear what Cody has to say, and we wish him a speedy recovery!