Is 'Pawn Stars' Star Corey Harrison Back With His Ex-Wife?
Is Corey on 'Pawn Stars' married? As History airs 'Pawn Stars' Season 18, learn about this reality star's romantic life and marriage to Kiki Harrison.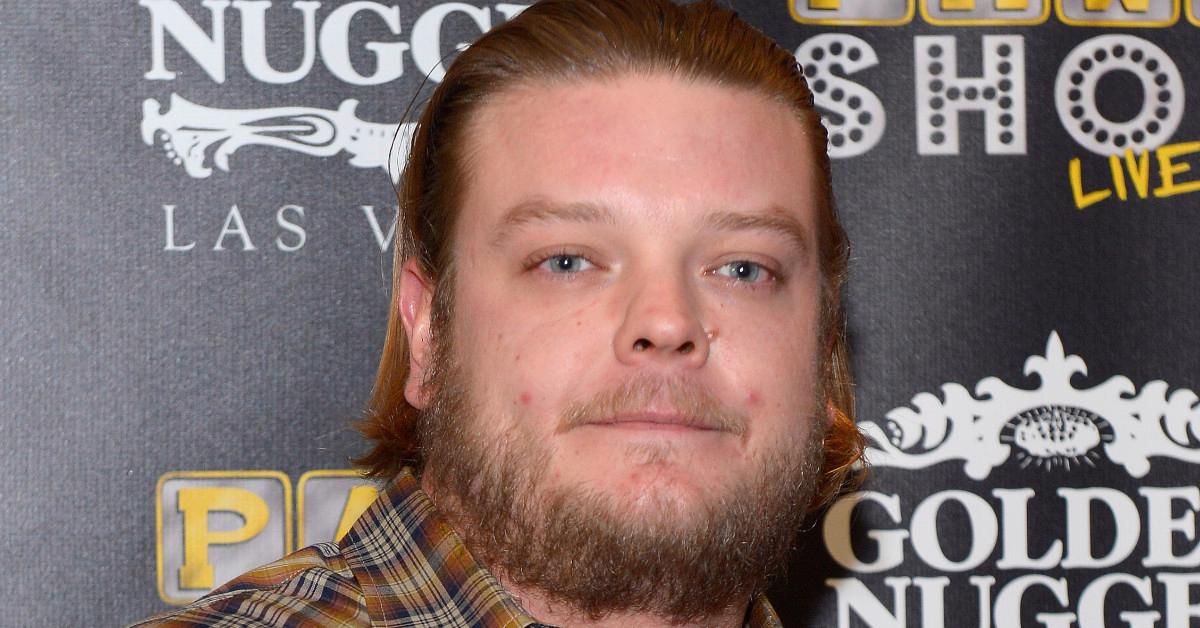 Fans of the History reality show Pawn Stars have known cast member Corey Harrison for more than a decade now, following "Big Hoss" as he got married while working alongside his father at World Famous Gold & Silver Pawn Shop in Las Vegas.
Article continues below advertisement
Unfortunately, Corey is no longer married… though he apparently reunited with his ex-wife recently, more than a year after their divorce. As Pawn Stars' 18th season airs on History, read on to learn more about Corey's romantic history.
Corey was married to Kiki Harrison for just over a year.
The reality star tied the knot with executive assistant Karina "Kiki" Harrison in May 2017, but the former couple announced their breakup and filed a joint petition for divorce in August 2018.
"Karina and I love each other very much," Corey told The Blast at the time. "With our competing work schedules, we just weren't able to make the marriage work but remain good friends and want only the best for each other."
Less than a month later, a Las Vegas judge finalized the divorce.
Article continues below advertisement
He was expecting a baby with Kiki.
In March 2018, Corey announced that Kiki was pregnant with their first child — and that the incoming addition would be named Richard Benjamin Harrison, according to the Las Vegas Review-Journal.
Corey said at the time that he was "happy" and "nervous as hell," while Kiki hoped that the baby would have her then-husband's eyes.
A birth announcement never came, however, and neither Corey nor Kiki appear to have shared any baby photos on social media.
Corey and Kiki seemingly reunited in 2019.
In November 2019, Corey tagged Kiki in an Instagram pic showing a wrist with a tattoo reading "Harrison" in cursive lettering, suggesting that the exes had reunited, if only for a brief time.
"Sometimes you need that girl that will ride for you and a year and a half after you leave to make you realize it's time to come home," Corey wrote in the post's caption. "I love you @kikinejo #harrison."
Article continues below advertisement
Around the same time, Corey shared a now-offline Instagram photo of himself kissing a woman who looked suspiciously like Kiki, according to TV Shows Ace.
Corey reportedly posted an anti-mask post.
It's not just Corey's love life that lands him in the news. In September 2020, in the throes of the COVID-19 pandemic, the Pawn Stars personality shared a meme encouraging Las Vegas residents to stop wearing face masks, according to The Blast.
The now-deleted post read, "On September 15th, no more masks. Enough is enough. We the people have decided that the masks are no longer mandatory with or without government approval."
Article continues below advertisement
Corey also gave a shout-out to Pawn Stars costar Chumlee in his caption. "Yep, with my brother on this one @chumlee #overthis #2020lame," he wrote, per The Blast.
The reality star may have changed his tune, though. Later that month, he posted an Instagram meme reading, "Now all of a sudden having a mask, rubber gloves, duct tape, a gallon of bleach, and plastic sheeting in the trunk of my car is OK."
Pawn Stars airs on Mondays at 9 p.m. ET on History.