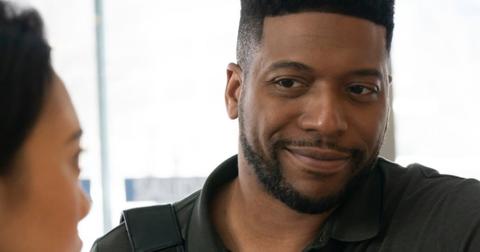 Here's Why Dr. Floyd Reynolds Left 'New Amsterdam'
By Leila Kozma

Mar. 30 2021, Updated 9:47 a.m. ET
At the end of Season 2, Dr. Floyd Reynolds (Jocko Sims) left New Amsterdam — and fans of the show don't know what to do.
The handsome doctor has been a core member of the team since the very beginning, and his charming wit, calm and collected approach and insightful observations will be sorely missed. 
So, why did Dr. Reynolds leave New Amsterdam? 
Article continues below advertisement
Dr. Reynolds departed 'New Amsterdam' in the tail end of Season 2.
Dr. Reynolds was a hard-working, ambitious doctor with bags of charisma and a progressive mentality. Through his character, the show managed to address issues like the racial bias prevailing in the police system, the dangers inherent to newly-found stardom, or overcoming cultural differences.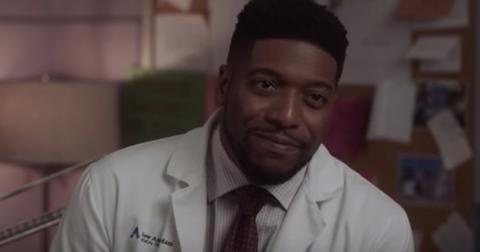 Article continues below advertisement
"A Seat at the Table" sees him open up about a difficult episode in his past, describing the shock he had felt when a police officer arrested him for a minor transgression. Years later, a journalist discovers his mugshot and she tries to oust him in an article originally intended as a piece charting his career journey. 
In a crucial scene of "The Denominator," he explains to Dr. Max Goodwin (Ryan Eggold) why the members of the Black community might have reservations about asking for help. Per Forbes, the episode draws on historical figures like Henrietta Lacks and Tuskegee Airmen, patients whose safety was sacrificed in the name of medical research. 
Article continues below advertisement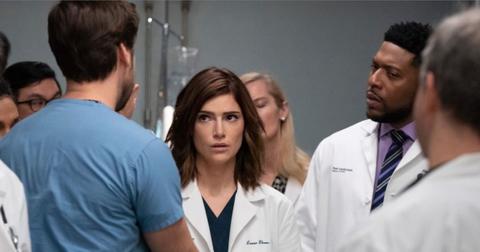 So, why did Dr. Reynolds really leave 'New Amsterdam'?
The doctor has been thinking about leaving New Amsterdam ever since he suffered an injury during an operation. As he was carrying out a vital procedure on one of his patients, two prison inmates walked into the theatre, only to start a fight. 
Dr. Reynolds tried to intervene — which angered the women even more. One of them stabbed Reynolds, causing a severe injury that required immediate treatment. 
Article continues below advertisement
In response to the arduous turn of events, the doctor pledged to move to San Francisco with his fiancé, Evie Garrison (Margot Bingham). Initially, the plans were tentative. Fans didn't think of it too much, at least, not until the plotline evolved even further. 
The March 17 episode, "Liftoff," revolved around the doctor's very last day at the hospital. In it, we watch Reynolds take one last stroll around his favorite workplace, mentally preparing for his departure. 
Just as he is strolling down the corridor, he hears someone crying for help — and he quickly realizes that the noise is coming from the elevator. 
Article continues below advertisement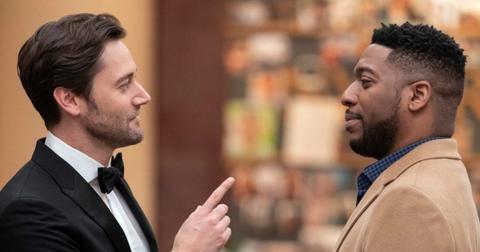 Inside the shaft, he finds a badly injured young man. He is completely trapped, and it's clear that he needs help. Dr. Reynolds jumps right in and does his best to save him — only to spot the blinding lights of the elevator cab that's speeding right toward them. According to Celeb Dirty Laundry, Dr. Reynolds and the patient manage to escape the dire predicament at the very last minute, without anyone getting hurt. 
Article continues below advertisement
And so, Dr. Reynolds' time on New Amsterdam came to an end. In the last few scenes, we watched him bid farewell to his colleagues, walk out of the hospital, and take one last, longing glance at the grandiose entrance. 
Will Jocko Sims be back?
While Jocko's character may have made the decision to leave the show, that doesn't mean he'll be gone from the franchise forever. In fact, he'll feature heavily in March 9, 2021's "Essential Workers." When Dr. Vijay Kapoor (Anupam Kher) faces heart damage in his COVID-19 battle, Dr. Max Goodwin (Ryan Eggold) reaches out to Dr. Reynolds to save the day.
In an interview with TV Insider, Jocko Sims admitted that he wasn't originally supposed to be away from New Amsterdam for that long. If COVID-19 hadn't messed with TV show productions as much as it did, we would've seen Dr. Reynolds again at the end of Season 2. However, he also noted that his character is very happy in San Francisco with Evie. For fans hoping that Reynolds is back permanently, it's not looking promising.
Catch new episodes of New Amsterdam every Tuesday at 10 p.m. ET on NBC.