Dr. Reynolds Left 'New Amsterdam' Once — but Is He Leaving Again?
Dr. Floyd Reynolds left 'New Amsterdam' only to return when he was needed. But the Season 3 finale is teasing another change. Is he leaving again?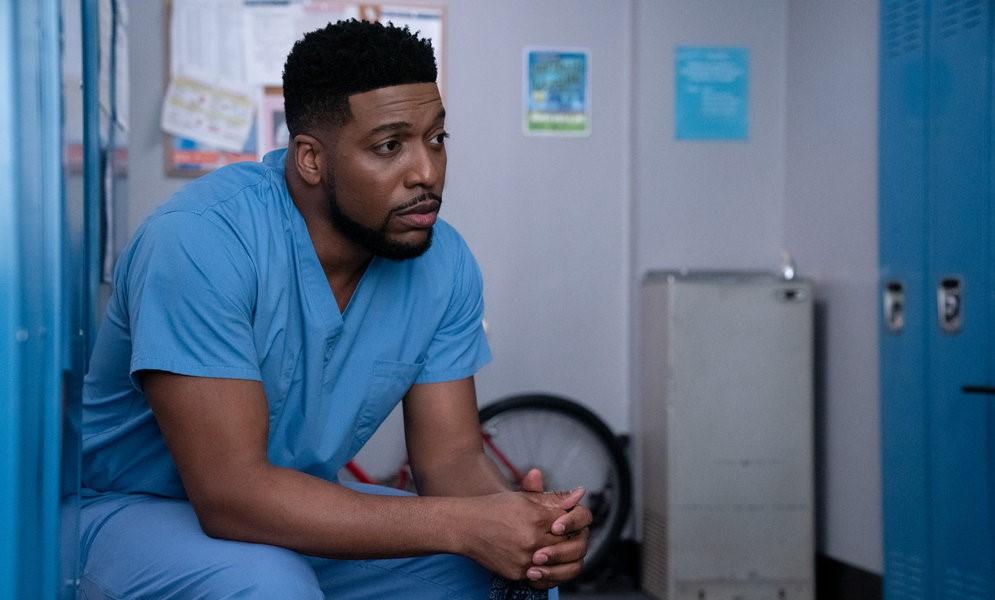 At the end of Season 2, Dr. Floyd Reynolds (Jocko Sims) left New Amsterdam — and fans of the show didn't know what to do.
The handsome doctor has been a core member of the team since the very beginning. His charming wit, calm and collected approach, and insightful observations were greatly missed. But they weren't missed long, as he made his way back to the hospital in Season 3.
Article continues below advertisement
But as Season 3 comes to a close, New Amsterdam is teasing yet another change for Reynolds. Is he leaving again? And why did he leave the first time?
Dr. Reynolds departed 'New Amsterdam' in the tail end of Season 2.
Dr. Reynolds was a hard-working, ambitious doctor with bags of charisma and a progressive mentality. Through his character, the show managed to address issues like the racial bias prevailing in the police system, the dangers inherent to newly-found stardom, or overcoming cultural differences.
Article continues below advertisement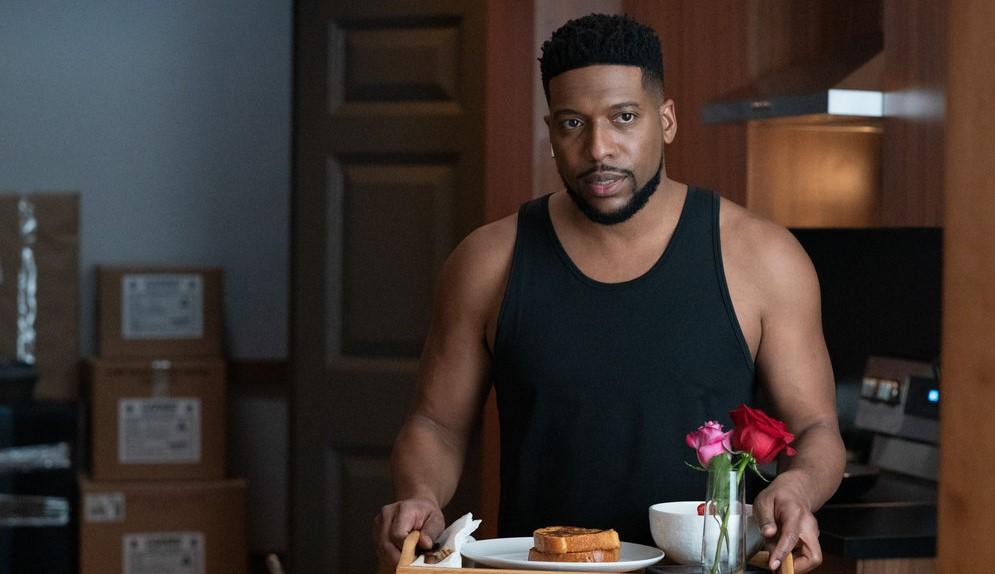 In Season 2, the doctor had been thinking about leaving New Amsterdam ever since he suffered an injury during an operation. As he was carrying out a vital procedure on one of his patients, two prison inmates walked into the theatre, only to start a fight.
Dr. Reynolds tried to intervene — which angered the women even more. One of them stabbed Reynolds, causing a severe injury that required immediate treatment.
Article continues below advertisement
In response to the arduous turn of events, the doctor pledged to move to San Francisco with his fiancée, Evie Garrison (Margot Bingham). Initially, the plans were tentative. Fans didn't think of it too much, at least, not until the plotline evolved even further.
The March 17, 2020 episode, "Liftoff," revolved around the doctor's very last day at the hospital. In it, we watch Reynolds take one last stroll around his favorite workplace, mentally preparing for his departure.
Just as he is strolling down the corridor, he hears someone crying for help — and he quickly realizes that the noise is coming from the elevator.
Article continues below advertisement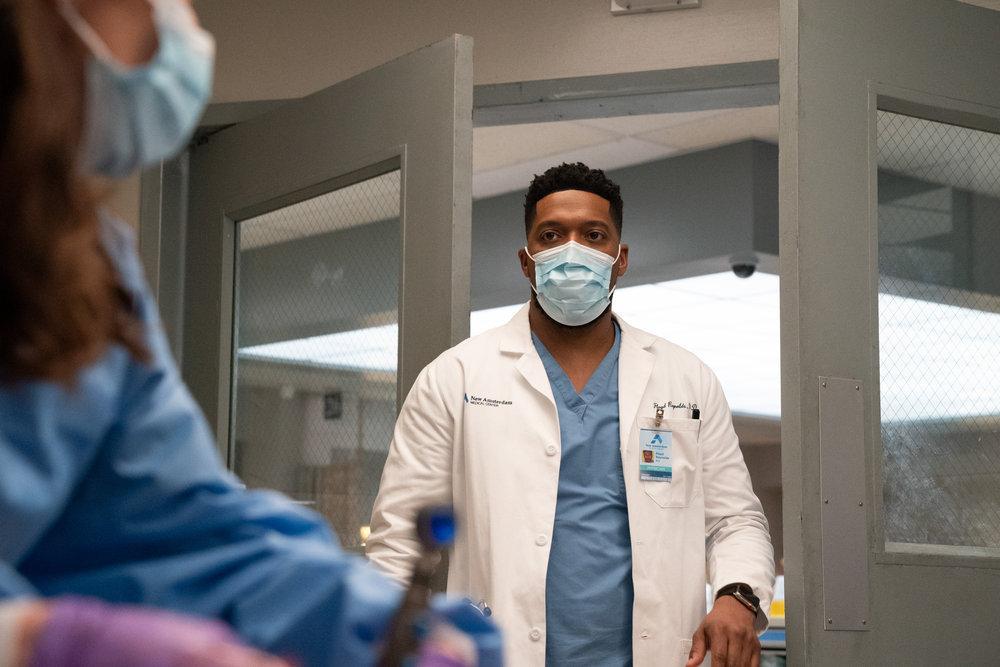 Inside the shaft, he finds a badly injured young man. He is completely trapped, and it's clear that he needs help. Dr. Reynolds jumps right in and does his best to save him — only to spot the blinding lights of the elevator cab that's speeding right toward them. Dr. Reynolds and the patient manage to escape the dire predicament at the very last minute, without anyone getting hurt.
Article continues below advertisement
And so, Dr. Reynolds' time on New Amsterdam came to an end. In the last few scenes, we watched him bid farewell to his colleagues, walk out of the hospital, and take one last, longing glance at the grandiose entrance.
Reynolds returned during the COVID-19 pandemic.
While Jocko's character may have made the decision to leave the show, that didn't mean he'd be gone from the franchise forever. In fact, he featured heavily in March 9, 2021's "Essential Workers." When Dr. Vijay Kapoor (Anupam Kher) faced heart damage in his COVID-19 battle, Dr. Max Goodwin (Ryan Eggold) reached out to Dr. Reynolds to save the day.
Article continues below advertisement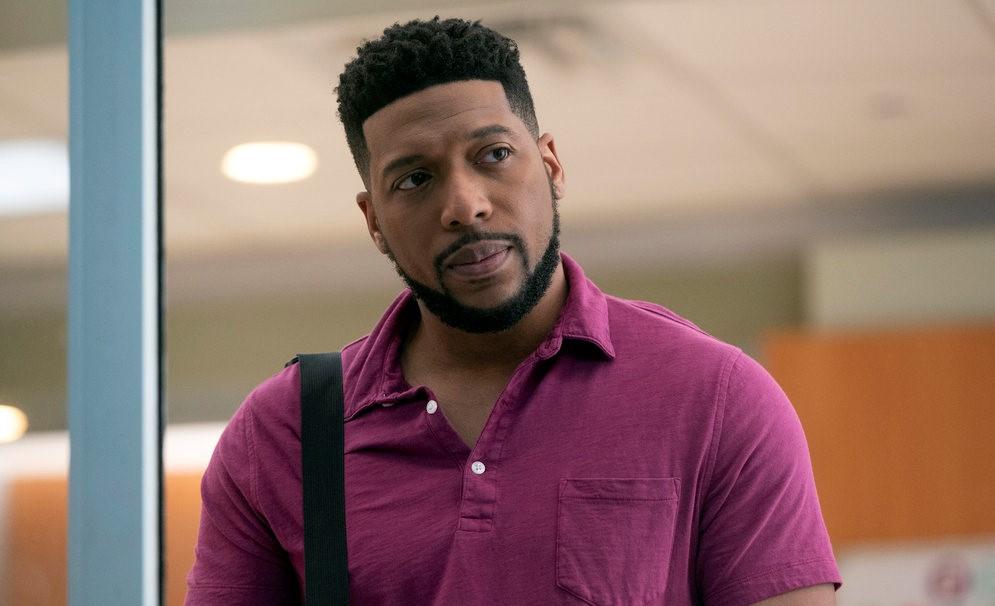 In an interview with TV Insider, Jocko Sims admitted that he wasn't originally supposed to be away from New Amsterdam for that long. If COVID-19 hadn't messed with TV show productions as much as it did, we would've seen Dr. Reynolds again at the end of Season 2.
Although fans were unsure if Reynolds would stick around, he ended up staying to help his mom through her recent diabetes diagnosis. He and Evie had to call it quits, with her staying in San Francisco.
Article continues below advertisement
But is Dr. Reynolds leaving again?
The Season 3 finale of New Amsterdam is teasing yet another change for the doctor. The synopsis for the episode shares, "Reynolds receives a dramatic offer. Max scours the hospital after he misplaces his wedding ring. Iggy contemplates a serious life change. Bloom learns some potentially life-changing news about Leyla."
We've seen Dr. Lyn Malvo (Frances Turner) and Reynolds get together this season — thanks to her open marriage. Could the offer be another chance to get even closer?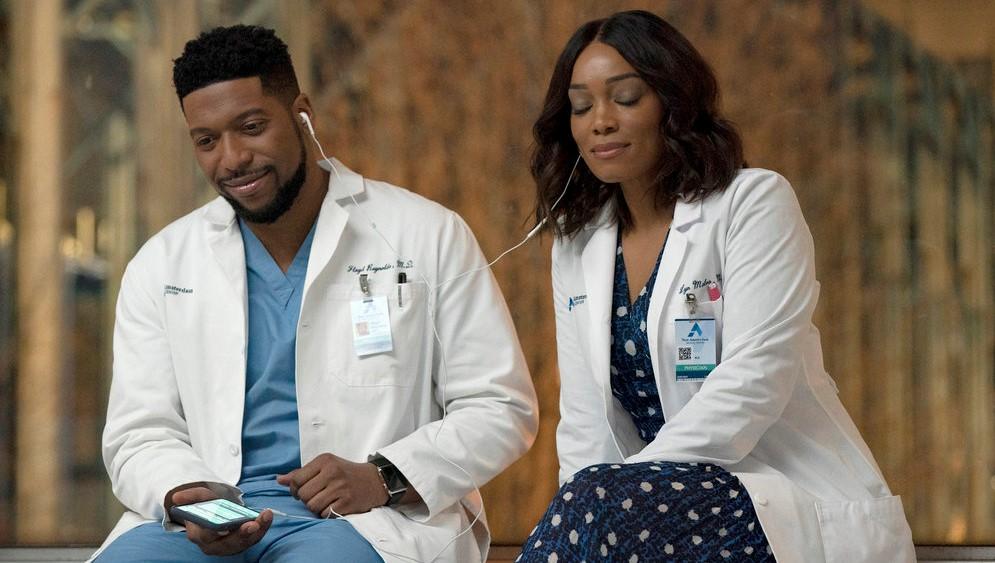 Article continues below advertisement
When asked about what's on the horizon for his character in a TV Insider interview, Jocko wouldn't reveal if the offer is a professional or personal one, but he seemed to hint that a job change is in the future.
"I think it's weird for him still [at New Amsterdam]. He's doing his best. ... There'll be an interesting opportunity for him in the last episode that we'll see and he'll have to make a decision about whether or not he wants to do that," Jocko said.
"It could be [a professional offer]. It may not be so professional. But there is something potentially on the horizon for him and something for him to consider about his future at New Amsterdam or beyond," he teased. He also revealed that the hypothetical offer may be coming from outside New Amsterdam Medical Center, which may mean that Reynolds will have to leave to further his career.
Catch the Season 3 finale of New Amsterdam on June 8 at 10 p.m. EST on NBC.