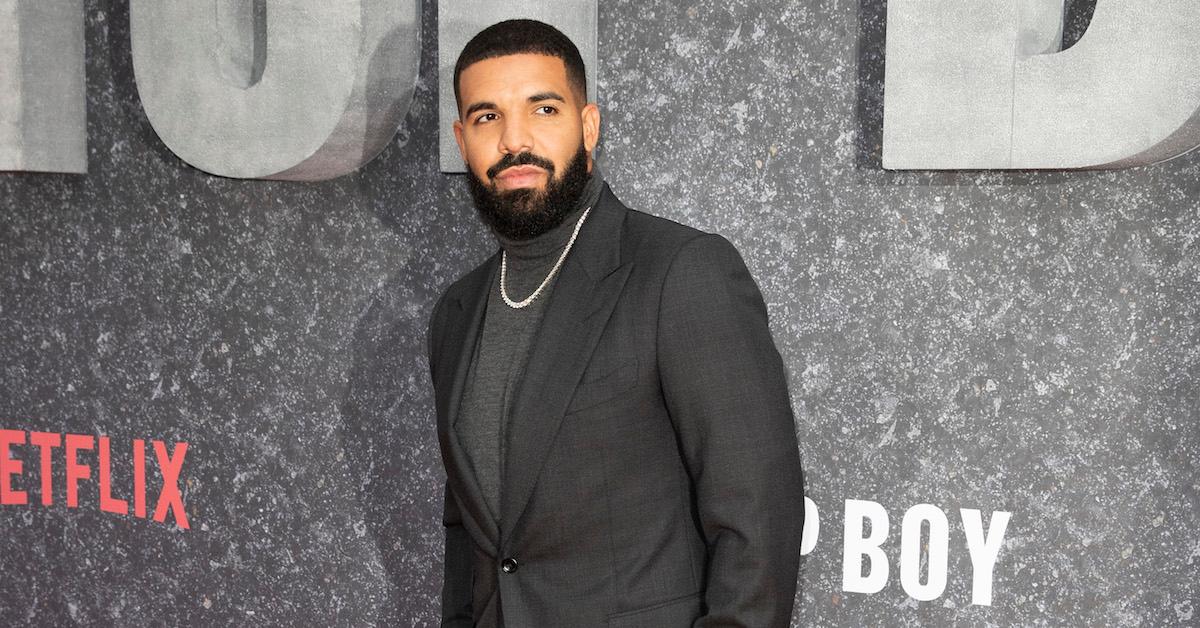 Fans Really Want to See Drake Act on the Netflix Series 'Top Boy'
Leave it to Drake to get an 8-year-old British crime drama revived on Netflix. The rapper serves as an executive producer on the third season of Top Boy, a series that originally ran on U.K.'s Channel 4 from 2011 to 2013.
Given Drake's acting background (we heart Degrassi's Jimmy Brooks), fans naturally want to know if the 32-year-old makes a cameo in the reboot. Here's what we can tell you about the resurrected show and the "God's Plan" singer's involvement.
Article continues below advertisement
Is Drake in Top Boy?
Sadly, you won't be seeing the father of one on screen, but there's no denying his role in getting the thriller — which follows two seasoned drug dealers in London — more episodes nearly a decade after it first premiered.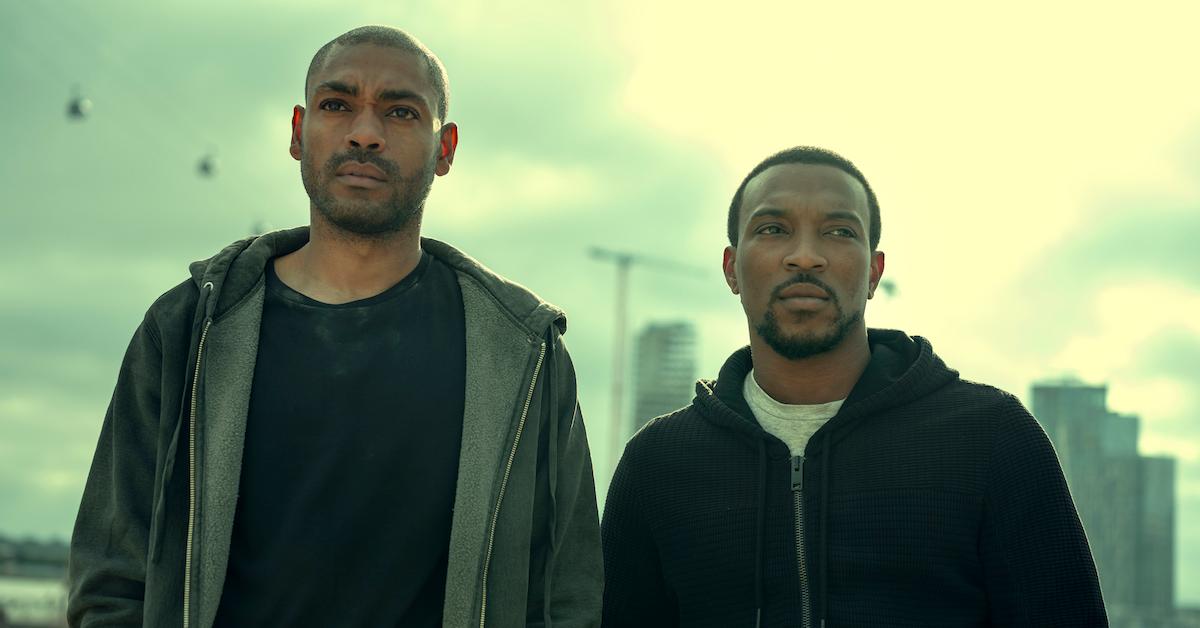 Article continues below advertisement
"My taste in television or movies is always kind of similar to my approach to music, which is, I like when people really hit the nail on the head with real human emotions," Drake explained in an interview with The Hollywood Reporter. That's what drew him to Top Boy when he first discovered the series on YouTube.
"I started just looking [stars Ashley Walters and Kane Robinson] up. Like, who are these people? Are these actors I should know? Are they just famous over there?" he recalled. "I remember I hit [fellow rapper] Future, and I was just like, 'This show is incredible.'"
Netflix's VP of original content, Cindy Holland, praised the Canadian's commitment to the project. "Drake's passion for Top Boy was clear from the first conversation, and he really drove its resurrection," she shared.
Article continues below advertisement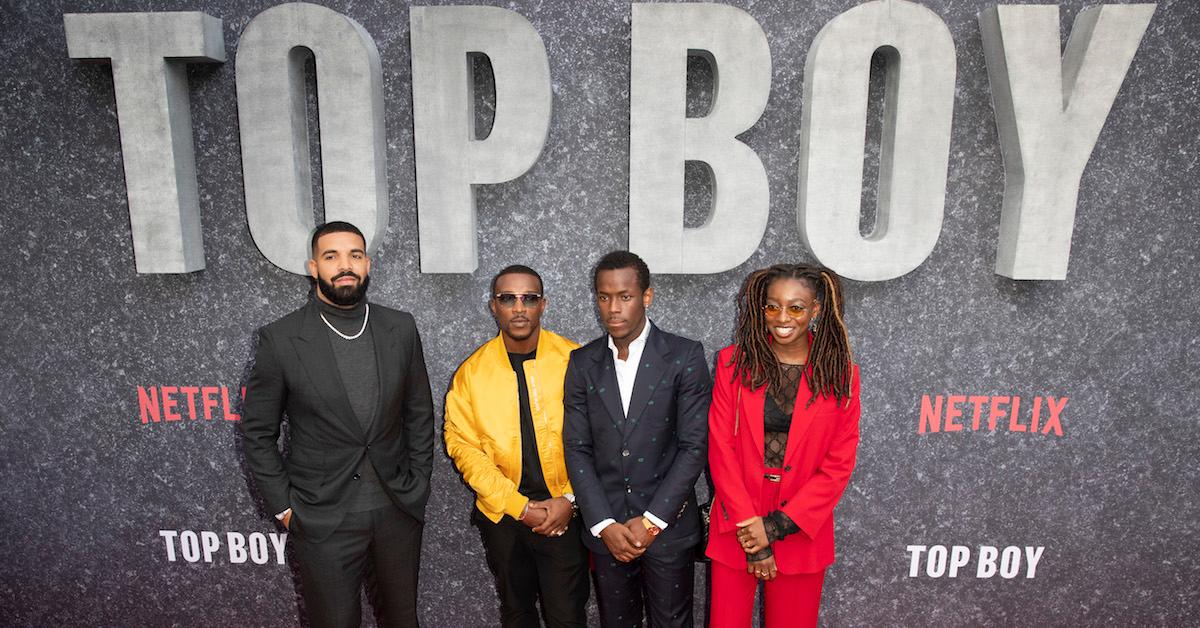 Though the Grammy winner wasn't around for filming, actor Micheal Ward — who plays newcomer Jamie — said that he showed up at the first read-through. "And that, for me, made it basically feel real," The A List alum admitted. "I knew now this was where the work starts."
Drake's new song "Behind Barz" appears on Top Boy's soundtrack.
Article continues below advertisement
The single started out as a freestyle on the U.K. rap channel Link Up TV in July 2018, but is now a bonus on the series' official soundtrack, which includes music from AJ Tracey and Ghetts, among other talented artists.
Top Boy star Kane, who also raps under the name Kano, recently recalled what Drake first said to him after they secured a deal with Netflix to bring the crime drama back. "'I want you to make the show you always did,'" the 34-year-old remembered the songwriter saying.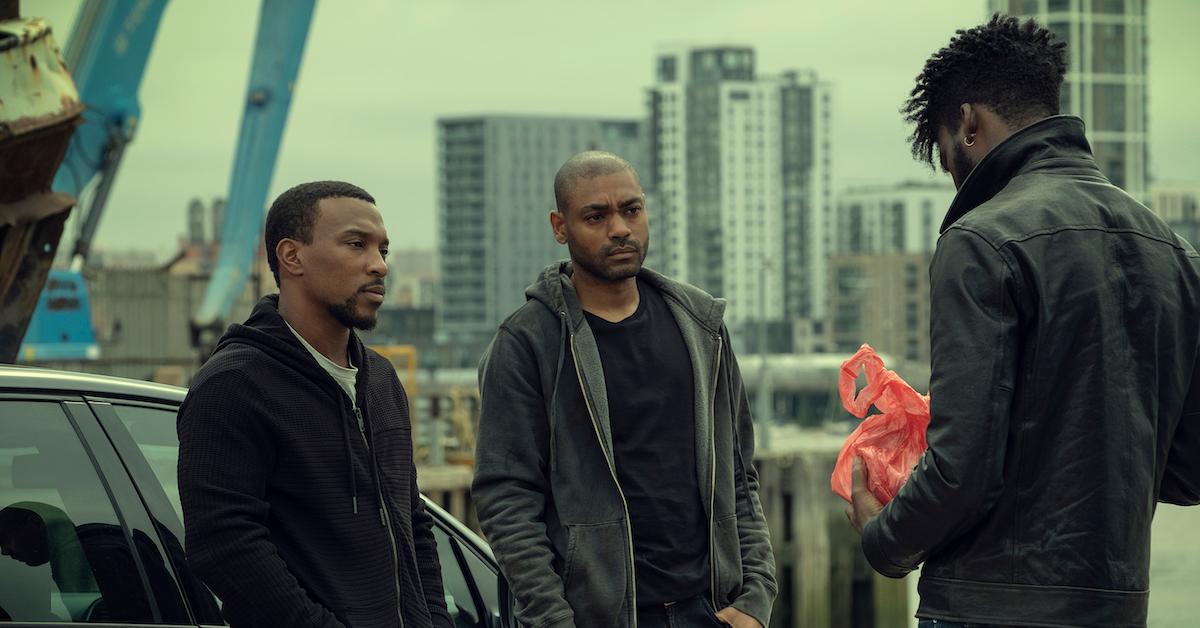 "'You don't need to try to dress it up for an American audience. It needs to be exactly the same. If you need me, I'm here. And if you don't, cool,'" Kane continued. "He was really cool about it and I respect him for that."
Drake is really flexing his producer muscles these days. He also serves as an EP on the HBO series Euphoria starring Zendaya and Storm Reid. Watch out, Hollywood. Drizzy's taking over!
Stream Season 3 of Top Boy on Netflix now and search Top Boy: Summerhouse on the video platform to watch the show's first two seasons.