Did Eric Trump Come out on National Television?
During an interview with Fox News, Eric Trump made a comment that many interpreted as him coming out. Is Eric Trump gay or bisexual?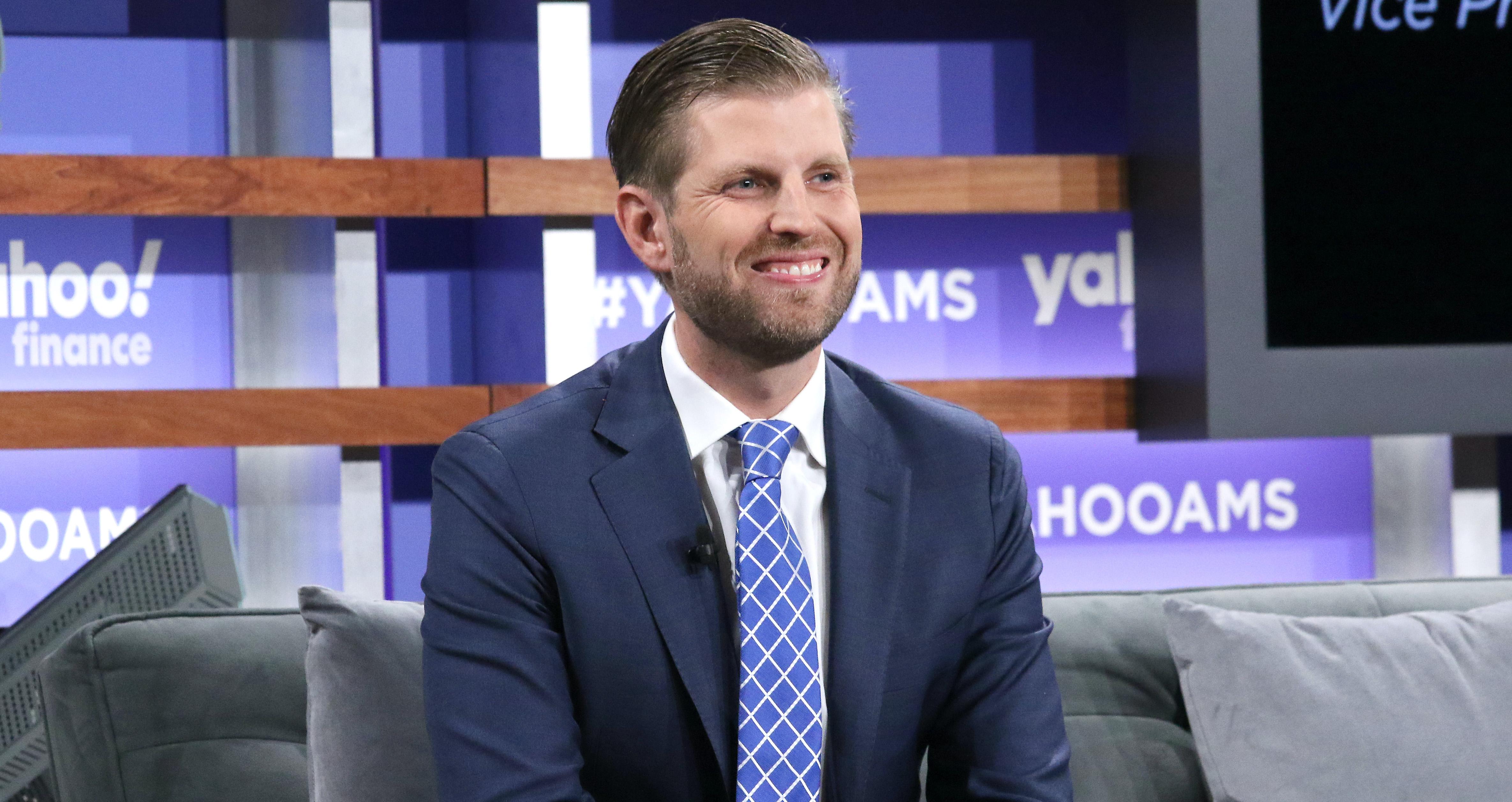 As the 2020 election looms closer, supporters on both sides have come out in droves to advocate for their candidate of choice, and President Donald Trump has no bigger pool of support than his own family.
In a recent appearance on Fox, President Trump's son, Eric Trump, attempted to defend the LGBTQ community's support for his father's reelection campaign — but some interpreted his comments as his personal coming out.
Article continues below advertisement
"I'm telling you I see it every day," Eric said when asked about LGBTQ community support for the Trump campaign. "The LGBT community, they are incredible. You should see how they come out for my father, every single day. I'm part of that community and we love the man. Thank you for protecting our neighborhood, thank you for protecting our cities."
This comment was quickly met with a few raised eyebrows. Was this Eric coming out? Is Eric gay?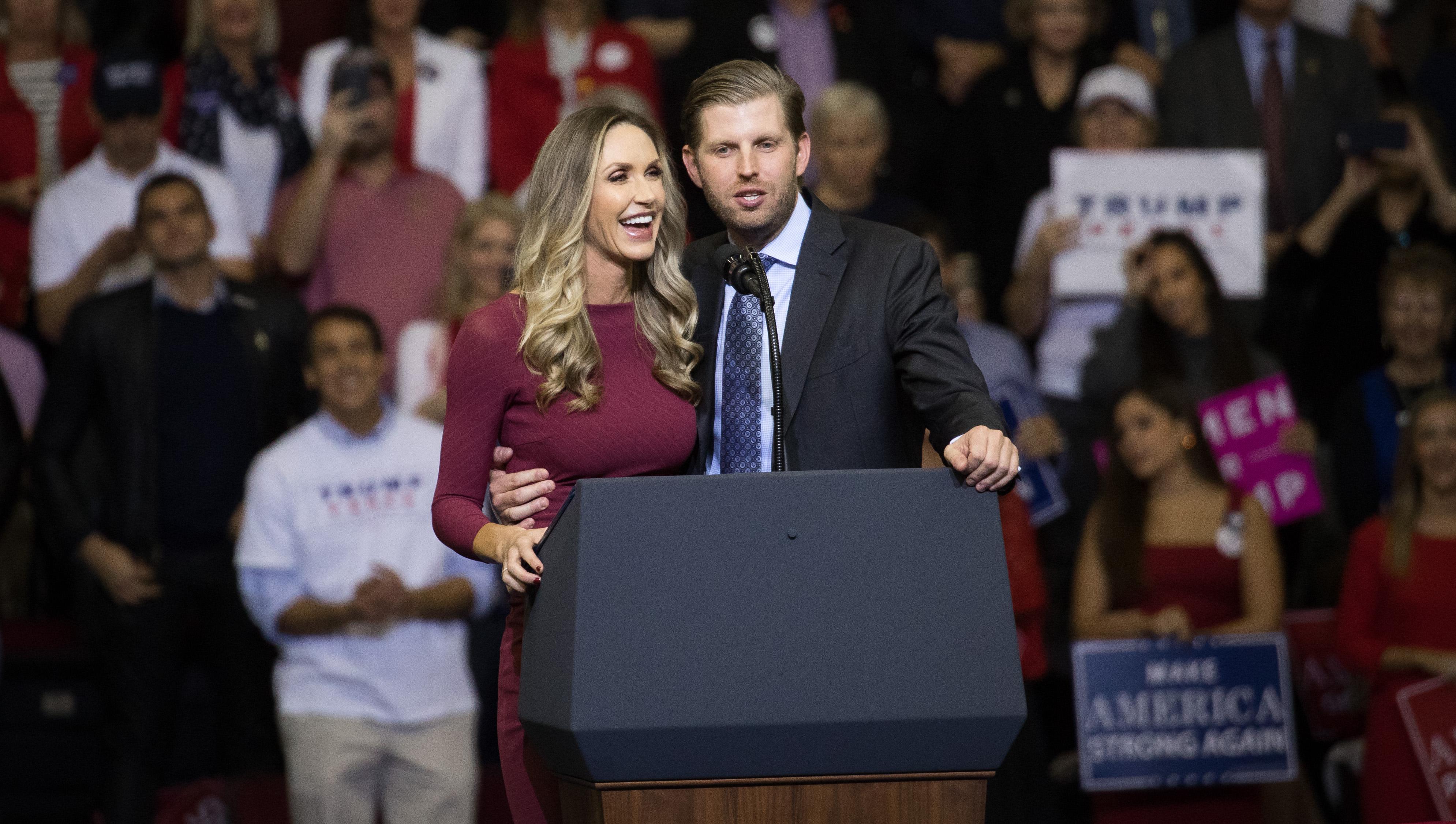 Article continues below advertisement
Is Eric Trump married?
At this time, Eric is currently married to his wife, Lara Trump. Lara previously was an associate producer for Inside Edition. When her father-in-law began his original campaign for president, she was his campaign adviser working to help get him elected. Now, she still works for the president's personal production company, Trump Productions, as the host and producer of Real News Update.
Eric and Lara dated for six years before they got married in 2014, holding a ceremony at Mar-a-Lago, President Trump's infamous resort. In 2017, the couple welcomed their first child, Eric "Luke" Trump, followed later by their daughter Carolina Dorothy Trump in 2019.
Article continues below advertisement
Is Eric Trump gay?
Many were quick to interpret Eric's comment as him identifying himself with the LGBTQ community, despite being married to a woman — with some mixed responses.
"We, the gay committee, have had an emergency meeting and we have rejected Eric Trump's application," one Twitter user said in response to his comment.
"Coming out as a gay man on national TV, whilst being married, is a bold strategy," another joked.
Article continues below advertisement
It didn't take long for the president's son to quickly clarify that his quote was being misinterpreted, and said he does not identify as gay or bisexual.
"To clarify, many of our close friends are part of the LGBT community, which was the intent of my statement," he told the New York Post. "The left has taken that vote for granted for a long time and support from the gay community for my father is incredible."
"As to me personally, as I think you know, I am a happily married man to my wife, Lara," he continued, doubling down on his clarification.
While the president's son coming out as a member of the LGBTQ community on national television would've been a highlight of this election season, Eric is not gay. It seems that when he said, "I'm part of that community and we love the man," he was paraphrasing what he claims to hear from President Trump's LGBTQ supporters and not speaking for himself.