The Truth Behind All Those Claims Stating Facebook Will Start Charging Users $4.99 a Month
Across social media, claims are circulating that Facebook will start charging users $4.99 a month. We asked the company if this was true.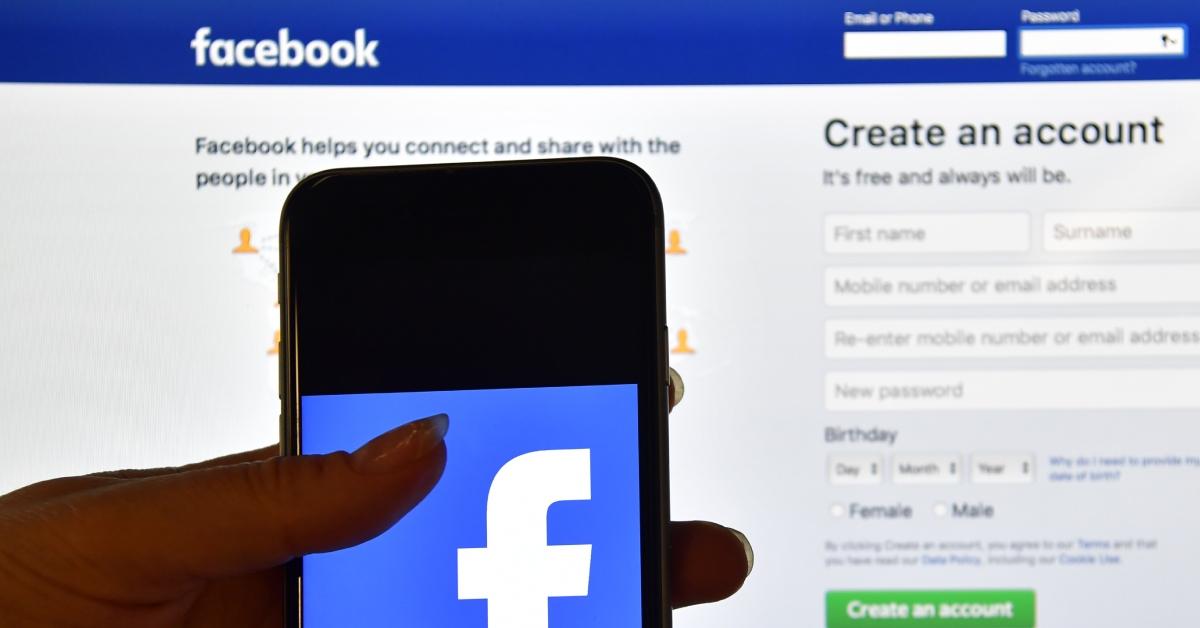 The gist:
Rumors began circulating that Facebook is going to start charging users $4.99 a month.
Some claim you have to copy and paste a message on social media stating that you would like to "opt out" of the new Facebook charges.
A Facebook representative told us those rumors are false. "We are not going to charge people to use Facebook," they said.
Article continues below advertisement
It's clear that Mark Zuckerberg, the founder, chairman, and CEO of Meta is always working on something new within the company. In July 2023, Meta introduced Threads, a new app that connects to your Instagram account and allows you to share short snippets of text with your followers. Quickly, it became a competitor to Elon Musk's Twitter.
But it seems that Mark may have some more news to share — news that Facebook users probably won't be too fond of.
In 2023, there have been rumors floating around on social media that Facebook wants to start charging users a monthly rate of $4.99 to continue using the platform. That's a pretty shocking claim considering Facebook has been free since its inception in 2004.
That said, we got to the bottom of this mystery by going straight to the source itself, Facebook. Here's what we learned.
Article continues below advertisement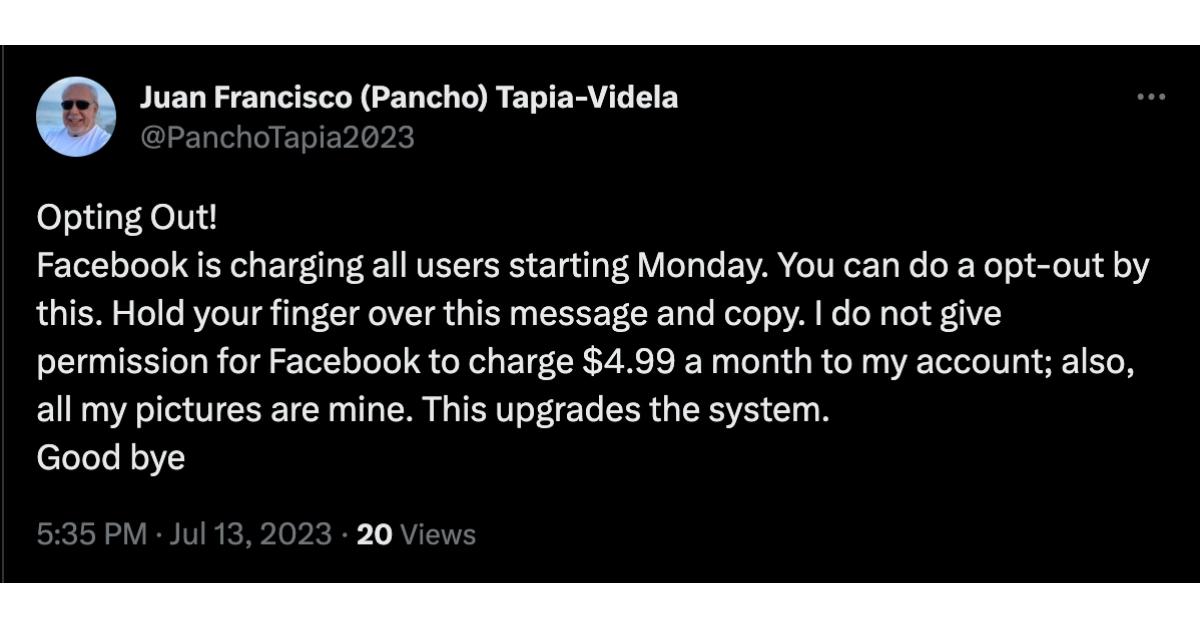 Will Facebook start charging users $4.99 month?
Distractify reached out to Facebook amongst circulating claims that the platform would begin charging users $4.99 a month. A representative from the company confirmed on July 19, 2023, that these claims were false.
"We are not going to charge people to use Facebook," the representative said. They further added: "We do have a Meta verified subscription which you can read about here: https://about.meta.com/technologies/meta-verified/."
Article continues below advertisement
To clarify, the Meta verified subscription, which was introduced in February 2023, allows Facebook and Instagram users the opportunity to pay an extra fee for verification if they please.
However, having a Facebook profile and using the platform is still free as it has always been.
Furthermore, it's unclear where these rumors originated as Meta never made an announcement about charging Facebook users a monthly fee.
Yet, people have continued to spread this fake news on social media, claiming that they heard about it on Channel 13 News.
Article continues below advertisement
For the record, there are no traceable reports that a Channel 13 News station in any state broadcasted a segment on Facebook charging users for the platform.
This rumor has been ongoing for so long that WNYT NewsChannel 13, which is based in New York, even took to Facebook to clear its name and inform people that this is a hoax.
Article continues below advertisement
What makes these claims even more suspicious is that they note that there is a way to opt out of these monthly charges.
Allegedly, all you have to do is copy and paste the following statement on your profile: "I do not give permission for Facebook to charge $4.99 a month to my account; also, all my pictures are mine."
Bottom line: Ignore all that hearsay. Facebook is free to use and will not be charging you a $4.99 monthly fee.