Rumor Has It That Forever 21 Is Going Out of Business, So You Might Want to Stock Up on Crop Tops Now
If you love shopping at Forever 21, then you probably aren't going to be happy about the news that the retailer's going out of business in 2019.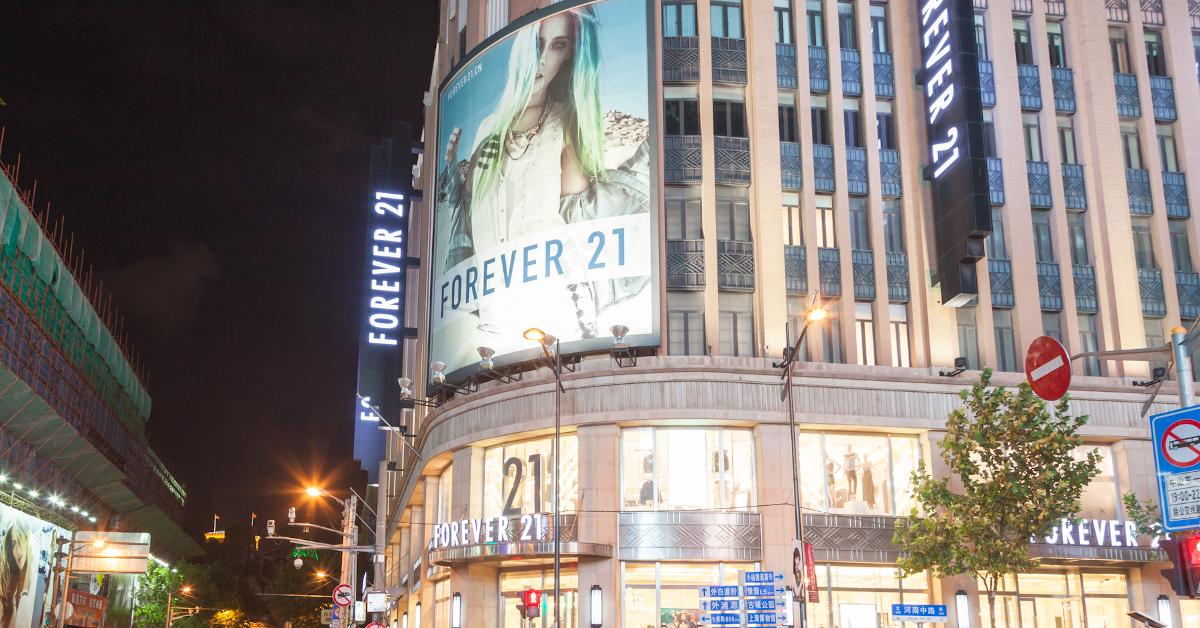 Forever 21 is no stranger to controversy. There was the time they found themselves in hot water for including an Atkins bar in a plus-sized customer's order and another for putting a white model in a Black Panther "Wakanda Forever" themed sweater.
Now, there are rumors that the company will be going out of business before the end of 2019.
Article continues below advertisement
To remain trendy in the role of fashion is difficult because, that's how trends work, they're trends. They fade in and out and that seems like the case for Forever 21. There have been reports that the company is filing for bankruptcy, as per CNN.
The store is privately owned, and has over 800 locations across 57 countries, and was opening new locations as recently as 2016.
Article continues below advertisement
Forever 21 hasn't confirmed the reports or commented on the potential mass closure of its stores, which is leaving people to ask:
Is Forever 21 really going out of business in 2019?
It would certainly make sense if they did. The retailer's target demographic is teenagers and young adults, who are overwhelmingly shopping online for their clothes these days.
Other stores with a similar customer base like American Apparel, Wet Seal, Delia's, and Aeropostale have all either filed for bankruptcy or closed down in the last five years.
But the case of Aeropostale is an interesting one, and it may be the model that Forever 21 is filing in order to mitigate its losses and still turn a profit. You might be saying to yourself, "Aeropostale isn't closed, there's one in my local mall that's crushing it." Well, you may be dealing with a last Blockbuster type situation if that's the case.
Article continues below advertisement
By filing for bankruptcy early on, retailers can choose which stores to shut down and it'll cost them a lot less money as a result. Sure, going bankrupt looks terrible, and there are tons of cons for individuals and businesses to go down that route. But for Aeropostale, it's proved helpful in keeping some well-performing stores afloat. They can supply merchandise to these stores and scale/distribute products appropriately.
Article continues below advertisement
It looks like Forever 21 is going to take the same route. The one in my North Jersey town seems to be doing quite well and I'd imagine that there are several others around the country and overseas that can be salvaged too.
What makes the potential closure of the store an especially sad one is the company's humble beginnings.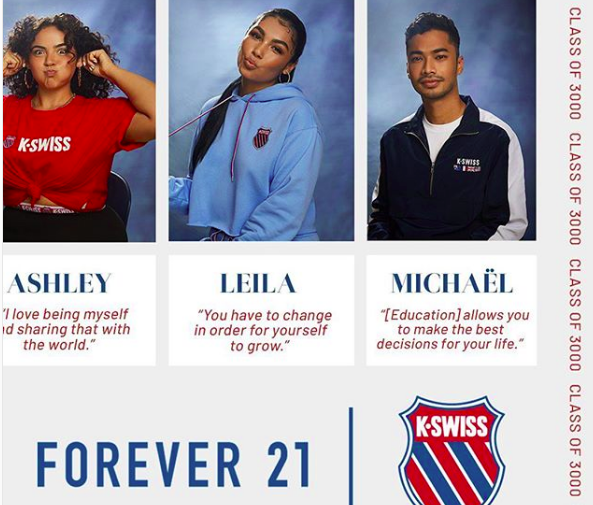 Article continues below advertisement
Founded by husband-and-wife team Do Won and Jin Sook Chang who immigrated to Los Angeles from South Korea in 1981, they started with a small, 900-square foot store with $11,000 to their name.
Over the years, the Changs opened more and more stores and their business boomed. The couple is now worth a whopping $1.5 billion according to Forbes, and their company isn't doing so bad either.
Racking up some $3.4 billion in annual sales and employing over 30,000 people, Forever 21's closure isn't small potatoes. Knowing the Changs' business acumen, however, it's probably safe to say that they'll be able to salvage the brand and/or come out ahead of its bankruptcy — the two clearly know how to manage their money.
Article continues below advertisement
What do you think? Are you upset that Forever 21 is closing down? Or have you not picked something up from there in a while? Maybe you just like staring at the store while you eat a warm pretzel and avoid eye contact with the angsty teens stomping to Hot Topic? I don't know your mall life.