Is 'Good Morning America's Ginger Zee Expecting Another Child?
The 'Good Morning America' meteorologist is currently a mommy to two sons, but fans now want to know: Is Ginger Zee pregnant again?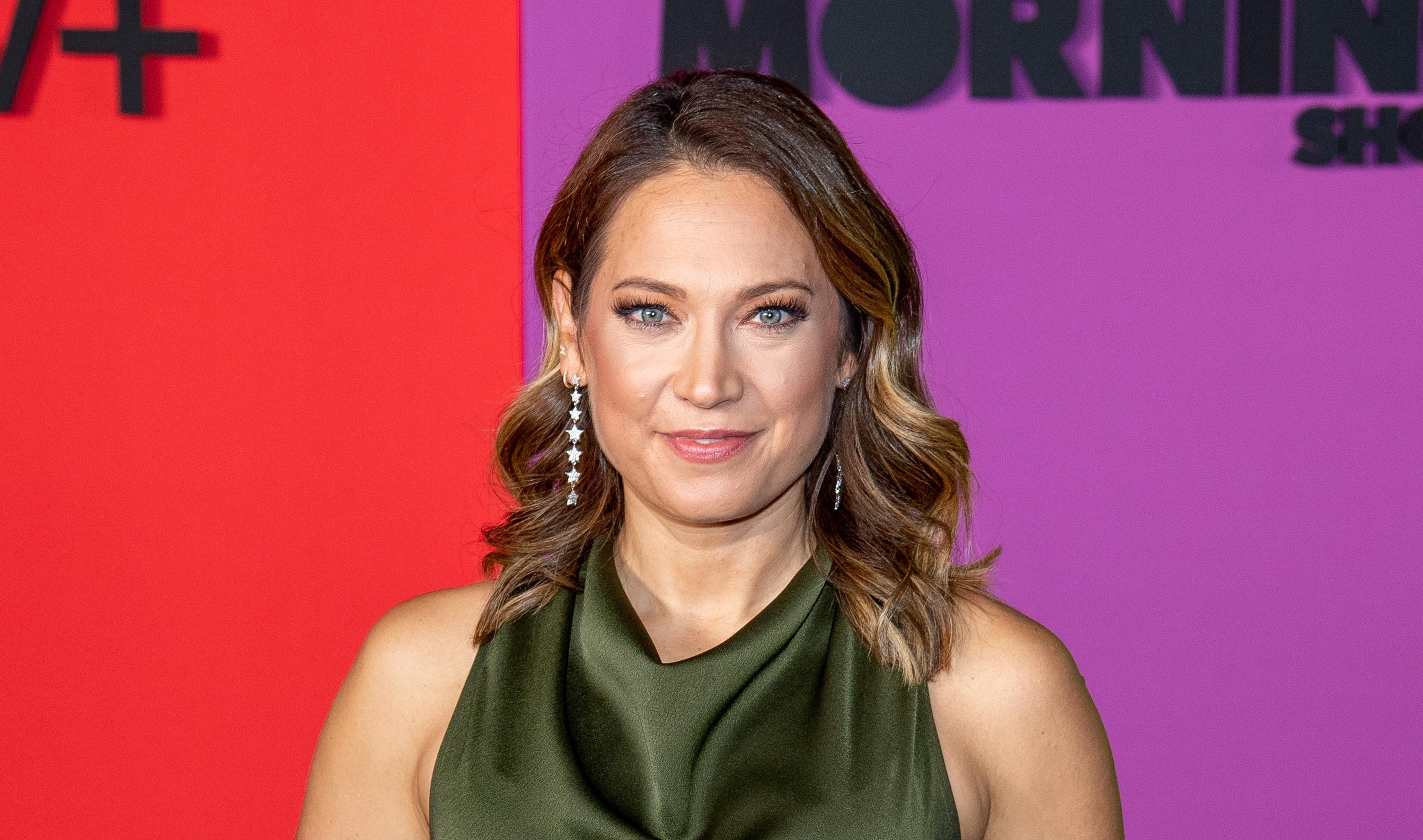 From hanging with the cast of The Tina Turner Musical to cooking with Rachael Ray, Good Morning America's chief meteorologist, Ginger Zee, is clearly living her best life. The working mom is known for appearing on Celebrity Jeopardy! and on Season 22 of Dancing With The Stars, where she came in third place. And in 2018, she welcomed an adorable baby boy with her husband. But now, fans are wondering: Is she expecting another child?
Article continues below advertisement
Is Ginger Zee pregnant again?
The meteorologist hasn't mentioned that she's pregnant, so it seems like it's all just speculation. But as of now, Ginger and her husband, WNBC personality Ben Aaron, have two children together: Adrian Benjamin Colonomos, who was born in 2015, and Miles Macklin, who was born in 2018.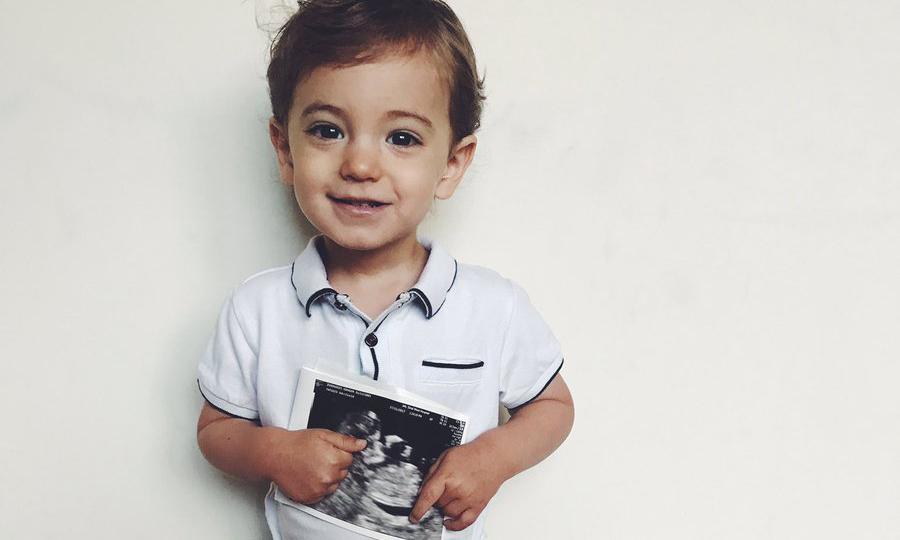 Article continues below advertisement
When she got pregnant with her second child, she made the announcement in the most adorable way by including it in her live weather report on August 14, 2017. She stood by a large circle on the map and outlined it to look like a baby bump, saying: "This area in the Southwest, right about here... And then this area, right about here, are going to have a shadow from my belly because I'm pregnant."
As the audience and her co-workers applauded, she showed the above photo of her son, Adrian, holding the ultrasound and mentioned that he was "very excited" to become a big brother.
Article continues below advertisement
Is she planning to have another baby?
The 38-year-old author hasn't mentioned if she wants to have another child, but considering her full schedule as a working mom, we're guessing that she's not thinking about baby No. 3 at the moment.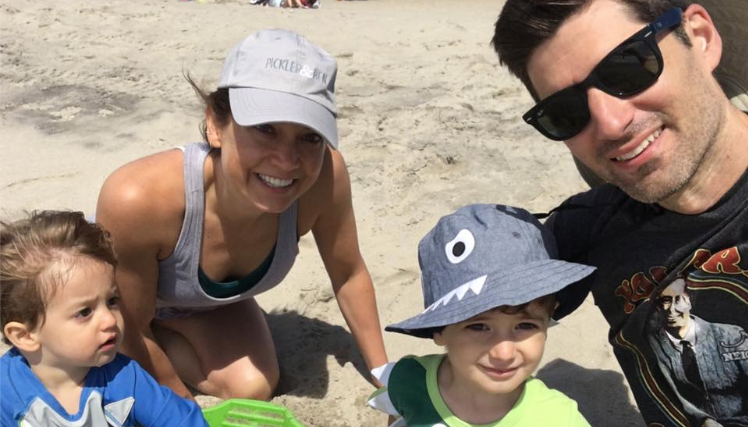 Article continues below advertisement
She did mention, however, that she felt incredibly lucky to already have two kids. She explained: "Ben and I have been so fortunate to be able to conceive and we didn't want to wait too long after Adrian to have another child."
She planned on taking a full 12 weeks to recover, but then realized that she had to cut it short to promote two books, including Natural Disaster, a memoir that focuses on her past battle with depression, and her new children's book, Chasing Helicity.
Still, Ginger explained that she's "OK" with living out her dreams "both personally and professionally." Plus, she's making sure to stay in shape after her second pregnancy.
Article continues below advertisement
In January, she said: "After having two babies, my challenge could naturally be, 'OK, it's been almost a year since I had a baby. I want to get my body back.' But I'm more realistic than that. I don't want my old body. I'm a mom now. I want a better, stronger body. I want it strong, efficient and healthy — not just for me but for my husband and kids."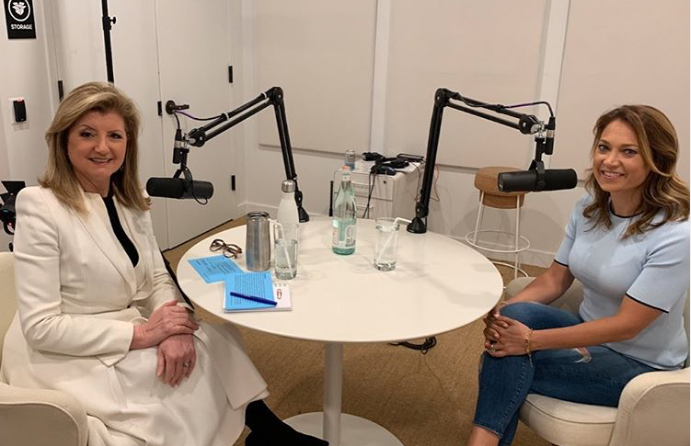 What is Ginger up to these days?
As always, you can catch Ginger every morning on Good Morning America. But aside from being everyone's favorite meteorologist, she's also working on a few podcasts.
She did an interview with Arianna Huffington for The Thrive Global Podcast, where she opened up about mental health. She's also been working on episodes for the Inside Frozen 2 Podcast, which she'll be hosting. The first one is set to release on Nov. 20.