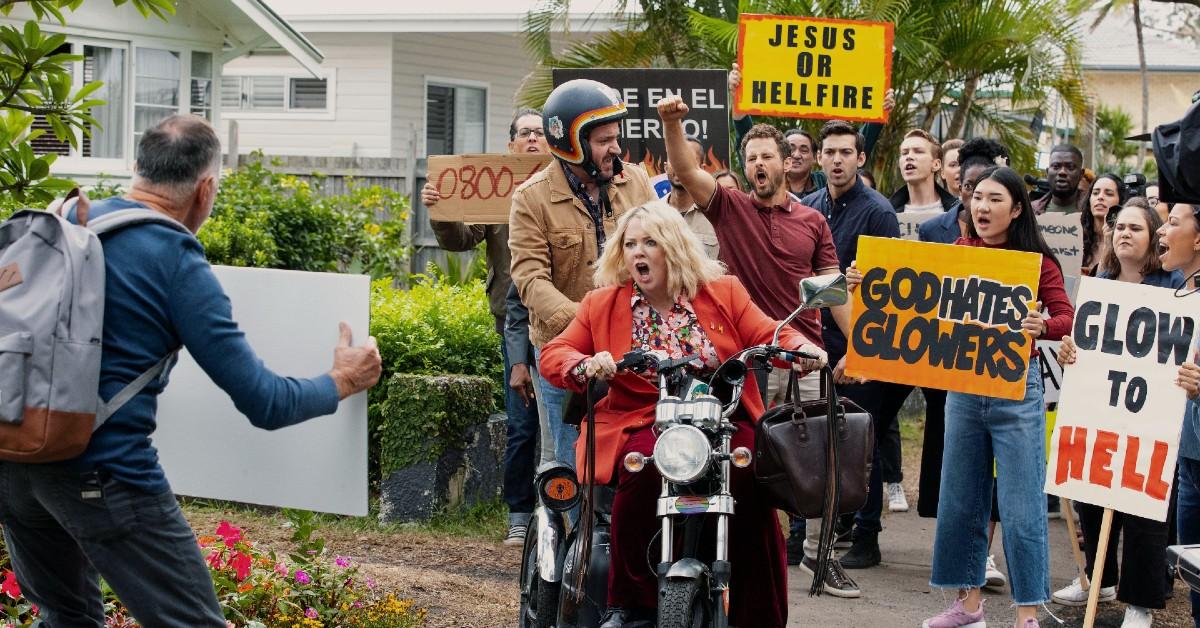 Is Netflix's Comedy Series 'God's Favorite Idiot' Blasphemous? Only (S)He Can Judge
When William Friedkin's masterpiece of a horror film, The Exorcist, was released in 1973, people were fainting and crying in cinema (talk about amazing press). There were even rumors that the hyper-disturbing sacrilegious film caused women to suffer miscarriages.
Article continues below advertisement
The Oscar-winning film was seen as a disgrace to Christianity. But we're not here to talk about The Exorcist. Today, Netflix's comedy series God's Favorite Idiot is causing a stir because of its religious themes. From the mind of creator and star Ben Falcone (Tammy), God's Favorite Idiot sees practically invisible IT employee Clark Thompson be hand-selected by God as the Chosen One.
The almighty Lord feels Clark "is sweet and simple like pecan pie" — which is apparently a quality that can help save all of humanity from the apocalypse. The series — which showcases Melissa McCarthy (Spy) as Clark's love interest, Amily Luck — also includes the presence of an archangel, the Four Horsemen of the Apocalypse, and literal Satan (who's fabulous). Considering it's a playful, bonkers comedy, some are wondering if the series is, well, blasphemous. We know, GASP. Let's break it all down.
Article continues below advertisement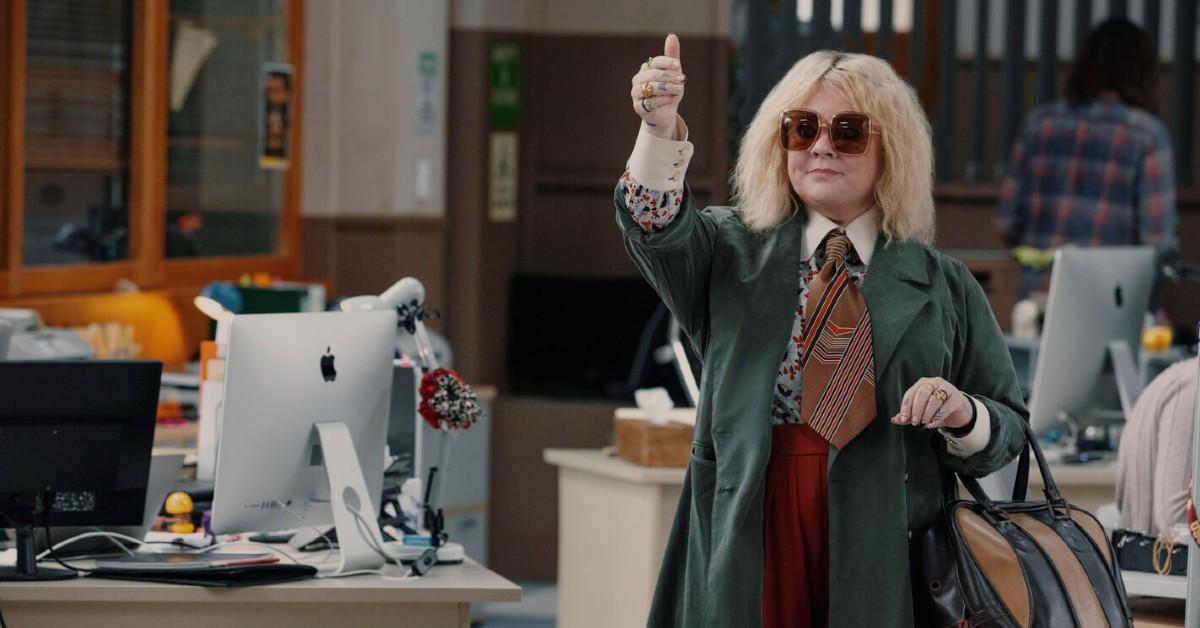 Is Netflix's 'God's Favorite Idiot' a blasphemous show?
Well, it really depends on who you talk to. A devout Catholic, for example, may be disgusted by God's Favorite Idiot. But a less intensely religious person likely won't bat an eye at the so-called impious depictions of God showcased in the series.
Article continues below advertisement
"God is real, and God is good, and everybody is actually quite right about God. Meaning Jewish people, or Christians, or Hindus, or Muslims, or the other organized religions, or even the disorganized ones. Or people that are just spiritual," Clark tells his herd of eccentric colleagues.
What does this tell us? Well, it tells us that the writing is a bit wishy-washy.
"Clark asserting that life's really just about love and avoiding wrongdoing puts a bow on it, but it's hard not to feel as though the plainly stated claim that any potential viewer is in the right is what happens when a streamer inclined to maximize its audience meets a writer disinclined to think things through," Daniel D'Addario of Variety wrote in his review.
Article continues below advertisement
John Doyle of The Globe and Mail detailed that the series's possible attempt at poking fun at shows that appeal to "white evangelical Christians" — like CBS series Touched by an Angel and God Friended Me — is too watered down to be funny.
Article continues below advertisement
"The series veers into sincerity and, by the second episode, Clark is effortlessly quoting the New Testament and an angel appears. He tells Clark, 'You have been chosen by God to help the world.' How will this happen? 'Spread the message, just be yourself,' the angel replies. Next thing you know, Clark is bringing a dead bird back to life," he wrote.
"The material aiming to poke fun at religious fervor is spiritless."
Article continues below advertisement
To put it simply, it almost seems like God's Favorite Idiot is too afraid to make any bold statements about God, perhaps because of potential backlash. Or maybe a fear of eternal damnation (just kidding). God's Favorite Idiot plays it safe when it comes to its "blasphemous" content.
If anything, we're almost offended by how darn confident and sexy Satan is. Leslie Bibb (Talladega Nights: The Ballad of Ricky Bobby) as a leather-donning Lucifer is maybe the best thing about the series.
Season 1 of God's Favorite Idiot is currently streaming on Netflix.