Will There Be a Season 2 of Netflix's Comedy Series 'God's Favorite Idiot'? It's Up to God
Netflix's Melissa McCarthy– and Ben Falcone–led comedy series 'God's Favorite Idiot' just dropped, and viewers are already wondering about Season 2?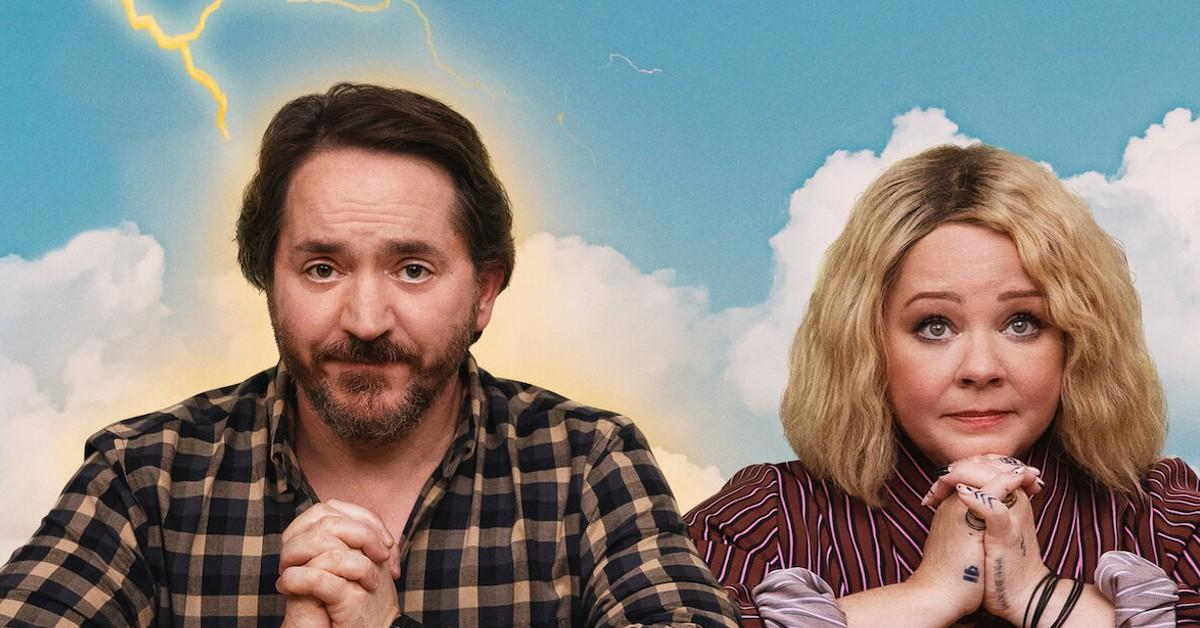 What if you were the chosen one. A beacon of hope for doomed humanity. From creator Ben Falcone (Tammy), Netflix's light-hearted comedy series God's Favorite Idiot sees dull IT guy and cat dad Clark Thompson get struck by lightning, which causes him to glow like an ethereal beam of light. Shortly after this, it's revealed that Clark was personally plucked from the seven-and-a-half billion people on Earth by God to "to help the world." Why? Well, the apocalypse is near.
Article continues below advertisement
While Ben Falcone himself plays said Joe Schmoe, his wife, Emmy winner and Oscar nominee Melissa McCarthy (Can You Ever Forgive Me?), plays his supportive love interest, Amily Luck. Together, the duo and their gang of eccentric coworkers navigate the bizarre circumstances, which include the Four Horsemen of the Apocalypse and the drop-dead gorgeous Satan — who's portrayed by Leslie Bibb (The Babysitter).
The series' cast also includes Steve Mallory (Thunder Force), Usman Ally (A Series of Unfortunate Events), and Yanic Truesdale (Gilmore Girls), among others. Though Clark and Amily's days may be numbered (they're battling literal fireballs, people), viewers are already wondering if God's Favorite Idiot will return for Season 2.
Article continues below advertisement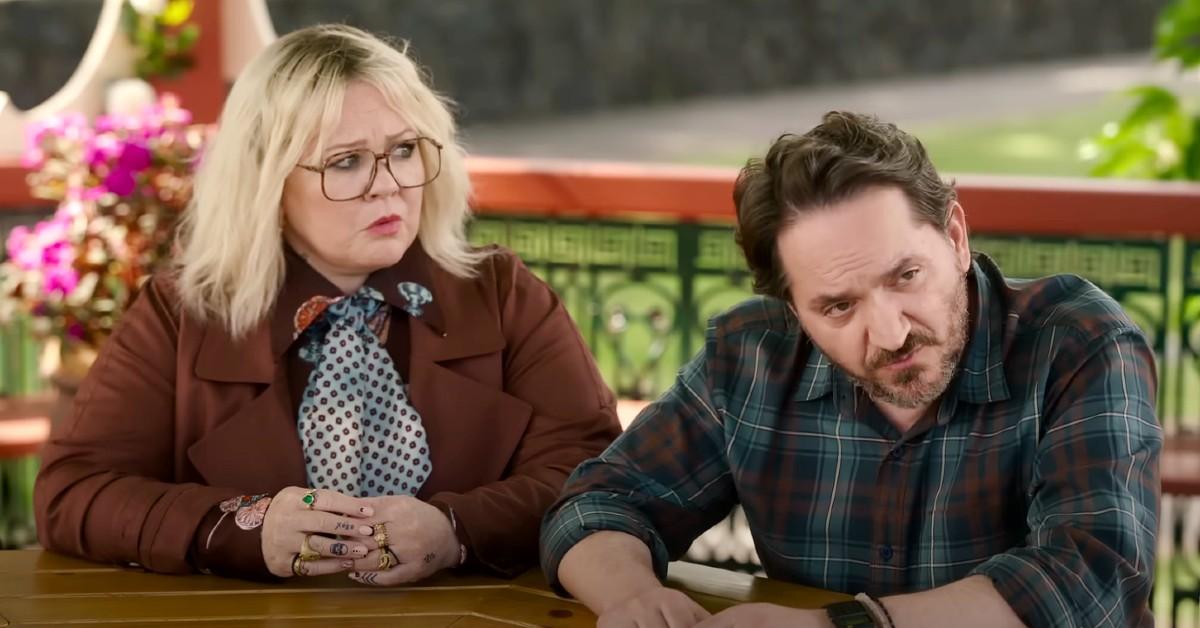 Will there be a Season 2 of Netflix's 'God's Favorite Idiot'?
Considering the series was just released on June 15, 2022, word of whether or not it'll get renewed for a sophomore season is not officially out. However, though there are only eight episodes in Season 1, the cast and crew were supposed to film 16 episodes.
According to an unnamed spokesperson, production wrapped up at the halfway mark because Netflix chose to film God's Favorite Idiot in "two batches of eight" episodes, "rather than all at once," per a 2021 Deadline report. (The unnamed spokesperson said at the time that the rest of the episodes will eventually be filmed.)
Article continues below advertisement
Boasting $10 million in Australian government incentive funding, God's Favorite Idiot paid its cast for the entirety of what was supposed to be a 16-week shoot. But sadly, many of the mostly-Australian crew members were only paid for their time actually worked, suddenly leaving them without a job.
"There are a lot of very upset film crew out here right now who have been told to just suck it up," an anonymous source told The Guardian in 2021.
Article continues below advertisement
"We've wrapped production on eight episodes of God's Favorite Idiot, which will premiere next year. Australia has been so welcoming to all of us and we're thankful for their hospitality," a 2021 Netflix statement reads. "We're grateful to our creative partners Ben and Melissa, along with our amazing cast and crew for their hard work and dedication to bring this show to life."
Melissa McCarthy and Ben Falcone, too, made a statement subsequent to filming the first eight episodes.
"We are so sad to leave Australia, as it has truly felt like home to us this past year. We were so lucky to have had the best, hardest working Australian cast and crew. We are so proud of God's Favorite Idiot and cannot wait to share it with everyone."
As for if the Episodes 9 through 16 will be considered Season 1, Part 2, or simply just Season 2, it's not yet clear. And while the first eight were filmed in New South Wales, there's no concrete information regarding where or when the second batch will be filmed.
Season 1 of God's Favorite Idiot is currently streaming on Netflix.