Melissa McCarthy Reunites with Her 'Bridesmaids' Co-Star, Chris O'Dowd, for 'The Starling'
Melissa McCarthy is starring alongside Chris O'Dowd and Kevin Kline in the upcoming Netflix drama, 'The Starling.' Details on the plot and her role.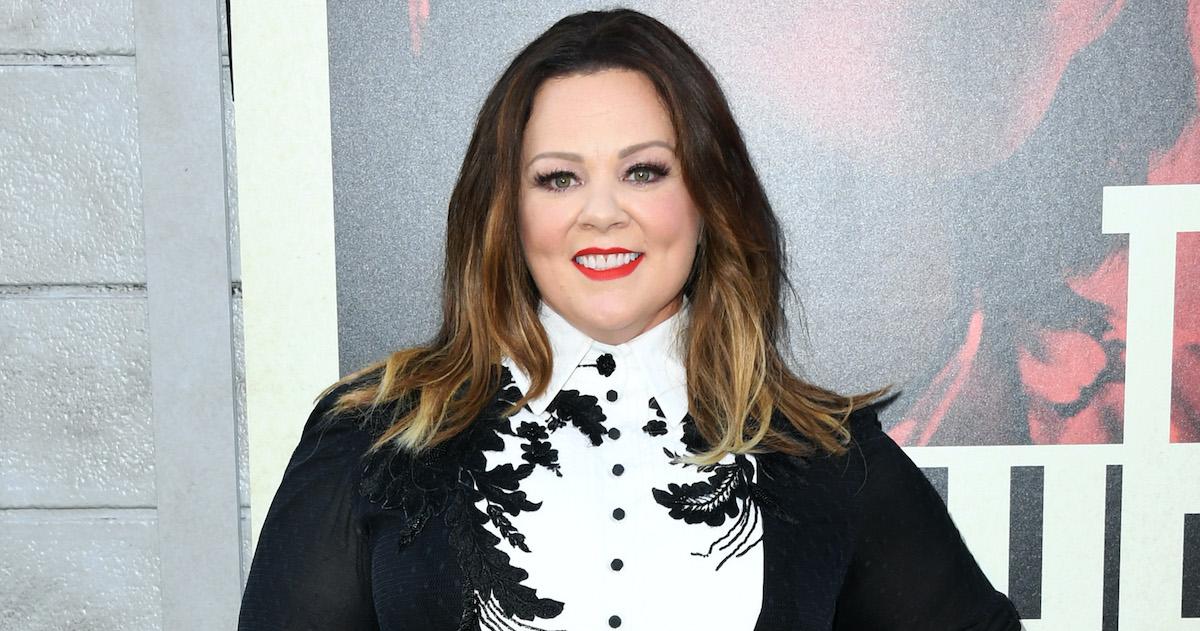 Though Melissa McCarthy and Chris O'Dowd made audience members howl with laughter with their Bridesmaids characters, their latest collaboration is an absolute tearjerker.
The actors, who are known for their comedic roles, are taking on grief and tragedy in the upcoming Netflix dramedy, The Starling. Chris and Melissa are playing spouses Jack and Lilly Maynard, who deal with a tremendous personal loss in deeply different ways.
Read on to find out more about the plot of the film and the characters.
Article continues below advertisement
Melissa McCarthy battles a bird and deals with grief in the trailer for 'The Starling.'
The trailer, which debuted on Aug. 24, begins with Jack touching Lilly's pregnant stomach. The clip then moves on to the couple's grief, implying that the pair did not end up remaining parents.
Jack deals with his anguish by seeking treatment at a mental health facility, while Lilly tries to go back to her regular life. When others notice that she's struggling as well, she's advised to speak with Larry (Kevin Kline), a therapist-turned-veterinarian.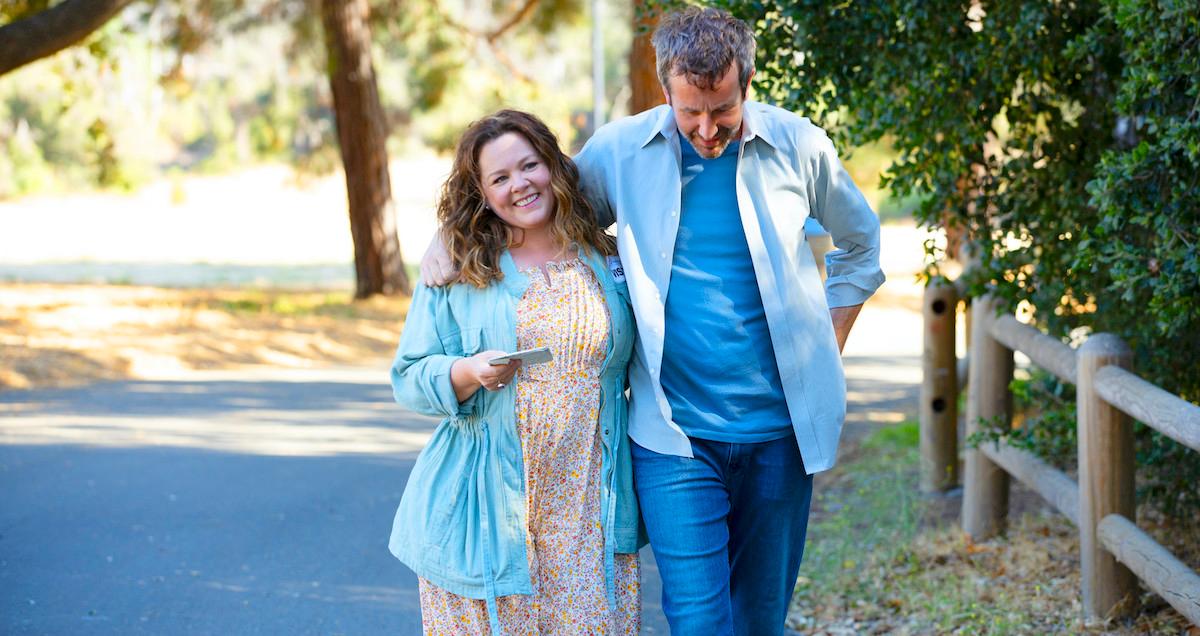 Article continues below advertisement
As she begins meeting with Larry, Lilly also takes on a starling bird who is invading her home garden.
While most of the trailer highlights the tough parts of the grieving process, it concludes with hope.
"Some things are out of our control," Lilly says during a phone call. "We're going to move on and move up, and we're going to find an even better life than the one we had."
Meanwhile, Jack gets emotional about his wife's inability to give up during a session at the facility.
"I want to not quit with her," he shares.
The Starling is shaping up to be a drama film with a few lighthearted comedic moments, which differs slightly from the projects that Melissa McCarthy is usually known for. The actress rose to fame on TV with her roles in Gilmore Girls and Mike and Molly, and she cemented herself as a comedy powerhouse with Bridesmaids in 2011.
Article continues below advertisement
Since then, she's led funny flicks like The Heat, Identity Thief, Tammy, Ghostbusters, and Thunder Force, and she's next set to play Ursula in the live-action remake of The Little Mermaid. The screen star has taken on other serious characters in the past, like in the Hulu miniseries, Nine Perfect Strangers and in the films, The Kitchen and Can You Ever Forgive Me?.
Article continues below advertisement
Is 'The Starling' based on a book?
The upcoming movie is not based on a book, but it has been in the works for quite some time. The screenplay, which was written by Matt Harris, was featured on The Black List in 2005. The aforementioned list includes a survey of the most-liked screenplays that have not yet been produced.
Isla Fisher and Keanu Reeves were reportedly in talks to star in the film back in 2017. Two years later, Theodore Melfi took on the directing role, and but Chris and Melissa were cast in the lead roles.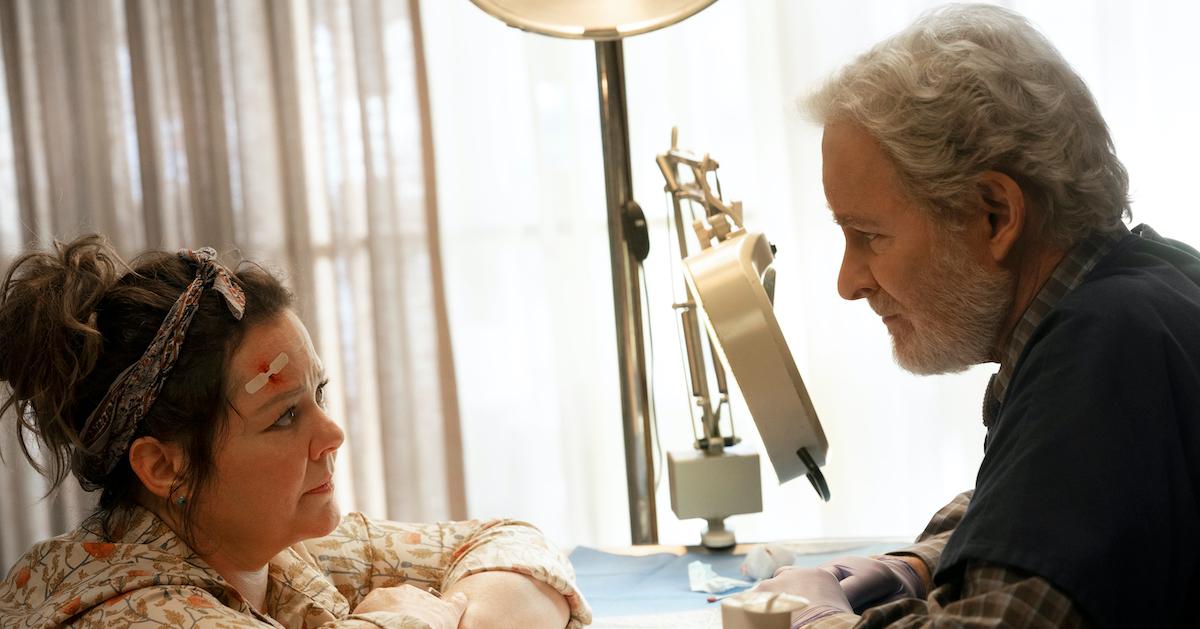 Article continues below advertisement
Theodore swapped the gender roles in the script when he took on The Starling. In the original screenplay, the male character is attempting to deal with his emotions on his own, while his wife goes to a facility for help.
"After reading the script several times, I felt that I had seen so many films whereby the 'strong' man fights to hold it all together while the 'weaker' woman takes a time out to deal with her mental state. This is beyond a cliche to me," Theodore shared with Entertainment Weekly.
"Switching Jack and Lily was not only more interesting, more compelling, fresher and more modern, it was simply more accurate. Seeing a strong woman hold her life together and fight for her marriage while going through the worst circumstance any couple could go through is a story we need to see and a story that I had to tell," he added.
The Starling will debut on Netflix on Sept. 24, and it will hit select theaters on Sept. 17.