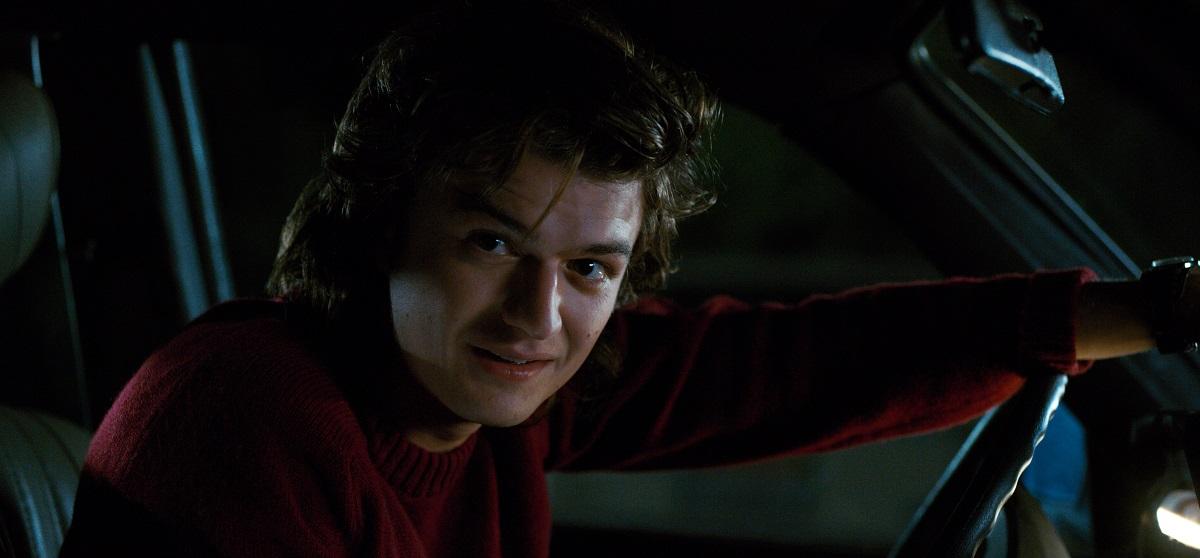 Steve Has Some Dating Prospects in 'Stranger Things' Season 4, but His Eyes Are on Someone Specific
Spoiler alert: This article contains spoilers for Stranger Things Season 4, Vol. 1.
The only thing scarier than monsters like the Mindflayer and Vecna in Stranger Things is the relationship drama that the main cast goes through. As the usual gang of Hawkins, Ind. tries to save their small town and the world from the otherworldly threats of the Upside Down, they also take the time to find love and romance in some unexpected places.
Article continues below advertisement
Steve Harrington (Joe Keery) has been a bit touch-starved for the past couple of seasons. Is he finally dating anyone in Stranger Things Season 4? If nothing else, the latest season proves that Steve definitely has his sights set on an old flame. Here's what we know so far about Steve's current relationship status.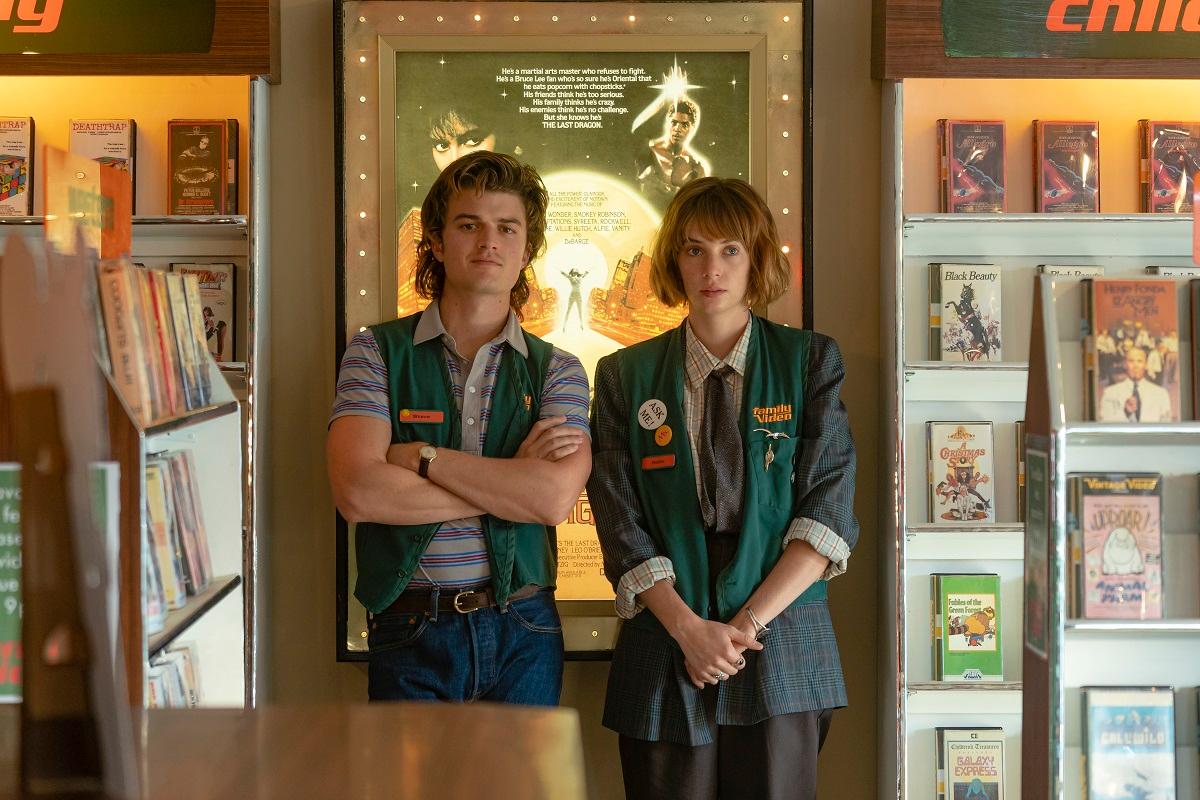 Article continues below advertisement
Who does Steve date in 'Stranger Things 4'?
In the fourth installment of Stranger Things, the usual gang finds themselves split up between different states and cliques. The younger kids like Eleven (Millie Bobby Brown) and Mike (Finn Wolfhard) are just starting high school. Meanwhile, Steve and his close friend Robin (Maya Hawke) work at a video rental store.
By now, Steve has been looking for a romantic connection. He used to be one of the most popular kids in school in Season 1 and was able to have his pick when it came to one-off flings. Since graduating from high school, he struggles to establish a real relationship with someone.
Article continues below advertisement
His flirtatious advances at his job don't exactly land, but he clearly wants to get back out there. Unfortunately, his romantic prospects are put on hold when a new monster threatens Hawkins.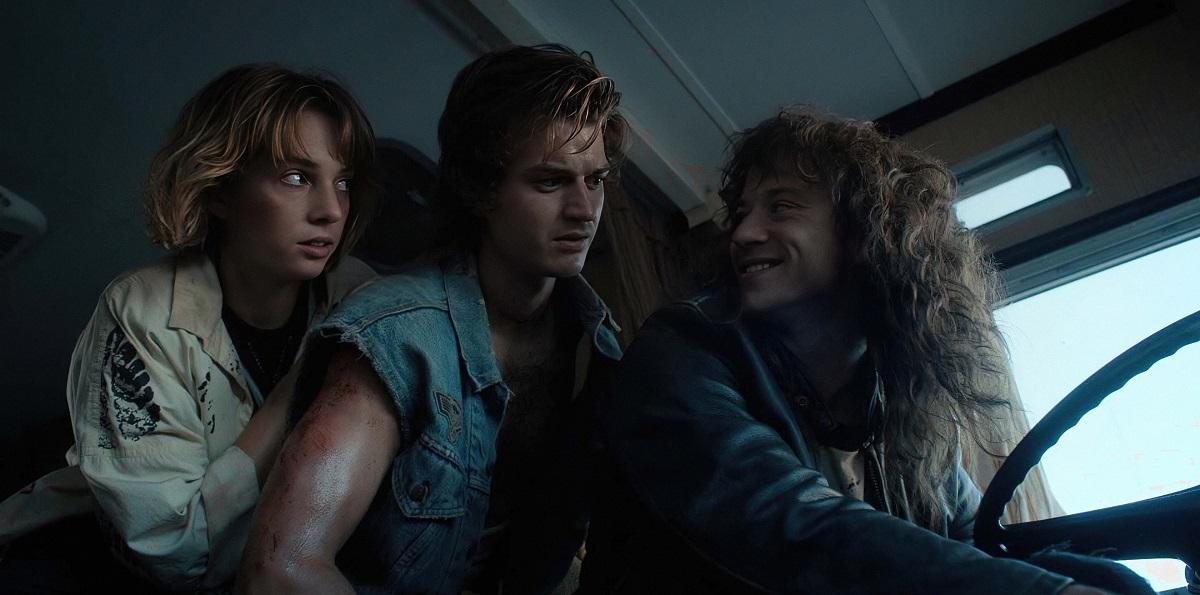 Article continues below advertisement
The remaining crew in Hawkins begins to investigate Vecna, an Upside Down monster who can invade people's minds and prey on their insecurities before killing them. As the situation becomes more and more dangerous, Steve finds himself constantly offering to defend Nancy Wheeler (Natalia Dyer). Many of his friends, including Dustin (Gaten Matarazzo), view his chivalrous gestures as a sign that Steve has feelings for Nancy again.
In Season 1, Steve and Nancy were high school sweethearts. They eventually break up when Nancy gets close to Jonathan Byers (Charlie Heaton). Steve remains friends with Nancy, but his old feelings may be rekindling in Stranger Things Season 4. Throughout the season, many of Steve's friends encourage him to seize the moment and try confessing to Nancy. He has yet to do so by the end of Vol. 1, but now would be the right time.
Article continues below advertisement
While Steve mulls over his feelings, Nancy's and Jonathan's relationship has hit a rough patch. As both of them prepare for college, Jonathan laments their plan to attend the same college and avoids talking to her.
Subsequently, Nancy becomes frustrated over his lack of communication. With Nancy starting to have doubts in her current relationship, Steve might just take the opportunity to express his rekindled feelings.
Vol. 2 of Stranger Things Season 4 streams on July 1.