Do Steve and Nancy Get Back Together in 'Stranger Things'? Fans Have Mixed Feelings
'Stranger Things 4' Vol. 1 is finally here, and many viewers are curious if Steve and Nancy get back together. Here's what to know.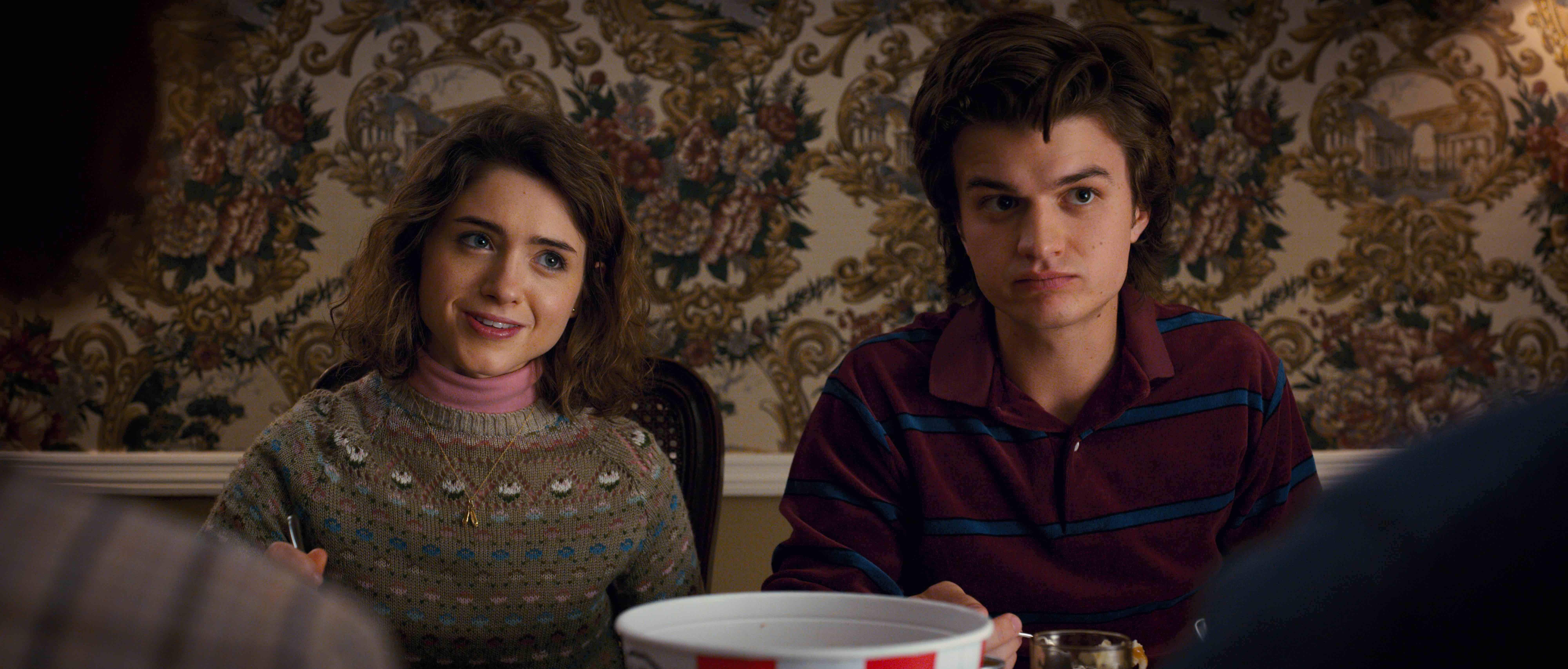 Spoiler alert: This article contains spoilers for Season 4, Vol. 1, of Stranger Things.
It seems Steve and Nancy's romance might not be over after all. On Friday, May 27, Netflix released the first seven episodes of the long-awaited fourth season of Stranger Things, and there is plenty for #Stancy shippers to celebrate.
Article continues below advertisement
The latest installment brings about several changes for our favorite Hawkins group, including a potential reconciliation between Steve Harrington (Joe Keery) and Nancy Wheeler (Natalia Dyer). The pair work together all season, and with various hints teasing at a romantic reunion, fans can't help but ask: Do Steve and Nancy get back together? Keep reading to find out!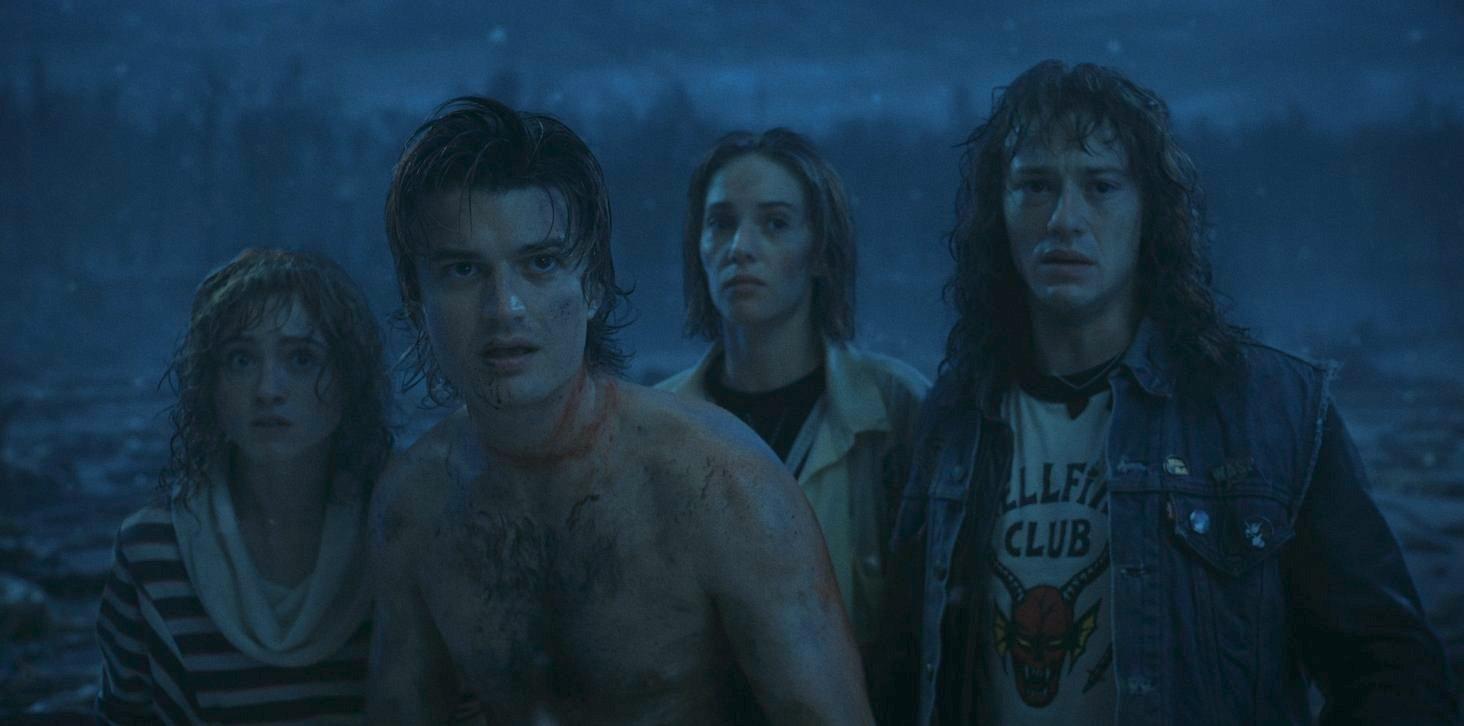 Article continues below advertisement
Do Steve and Nancy get back together in 'Stranger Things'?
After Nancy broke up with Steve in Season 2, she quickly moved on with Jonathan Byers (Charlie Heaton), and has been dating him ever since. However, the couple has clearly grown apart since Jonathan moved from Hawkins, Ind., to California — not only does he no longer want to attend the same college as Nancy, but she's annoyed that he didn't visit her over spring break.
There's clearly tension in their relationship, and it only gets worse once Nancy is forced to work alongside Steve in Hawkins.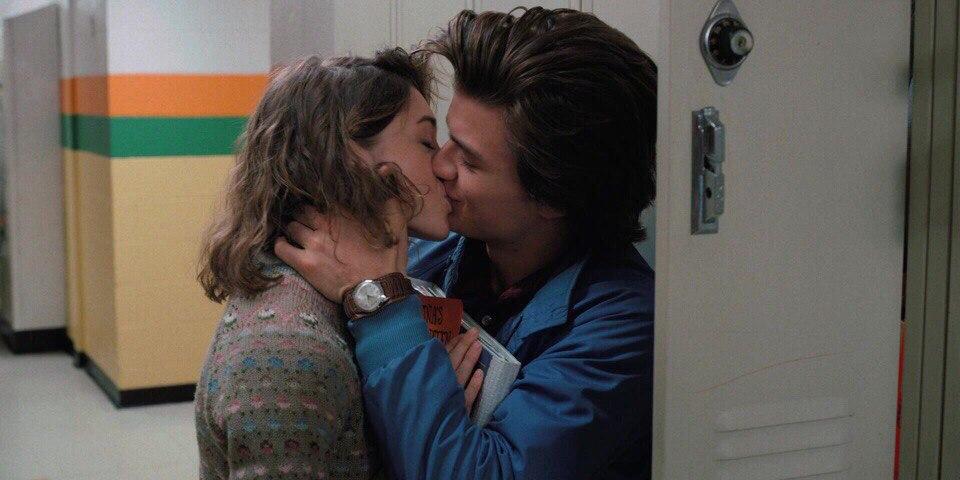 Article continues below advertisement
From Robin (Maya Hawke) firmly stating that she and Steve are platonic (with a capital P) friends and suggesting that Nancy and Steve should give their relationship a second chance, to newcomer Eddie Munsion (Joseph Quinn) informing Steve that Nancy was the first to dive into Lover's Lake to save him from the Upside Down, the hints that they might get back together are endless.
Besides a few flirting remarks and fleeting gazes, nothing's actually happened between the duo. But, that's not to say Season 4, Vol. 2, won't ignite the sparks between the former flames!
Article continues below advertisement
Some fans aren't too thrilled about #Stancy rekindling.
Although some truly believe Steve and Nancy are endgame, others are not on board. For one, many fans point out how the reconciliation storyline came out of left field.
"Literally WHY did the writers start pushing Steve and Nancy so hard," one fan shared on Twitter. "The whole rekindling just came out of nowhere and makes no sense at all."
Another commented, "putting Nancy and Steve together again, it was so random — like didn't Nancy say he didn't treat her well, why [are] you going back to him."
However, some fans are into the idea. "Unpopular onion: Still shipping Steve and Nancy," wrote one viewer.
Article continues below advertisement
Additionally, viewers believe that if the pair do get back together, it would ruin their respective character development, especially Steve's. He's come quite a long way since Season 1, and fans believe his breakup with Nancy was the best thing to ever happen to him. Plus, it just wouldn't make sense for Nancy to jump ship after being around her ex-boyfriend for a few days.
Well, what do you think? Should Steve and Nancy get back together? Let us know!
Season 4, Vol. 1 of Stranger Things is available now. Season 4, Vol. 2 arrives on Netflix on July 1, 2022.