Eddie Munson Is at the Center of a 'Stranger Things' Mystery in Season 4
Who is Eddie Munson in 'Stranger Things? Joseph Quinn is a new actor in Season 4 and his character seems important right off the bat.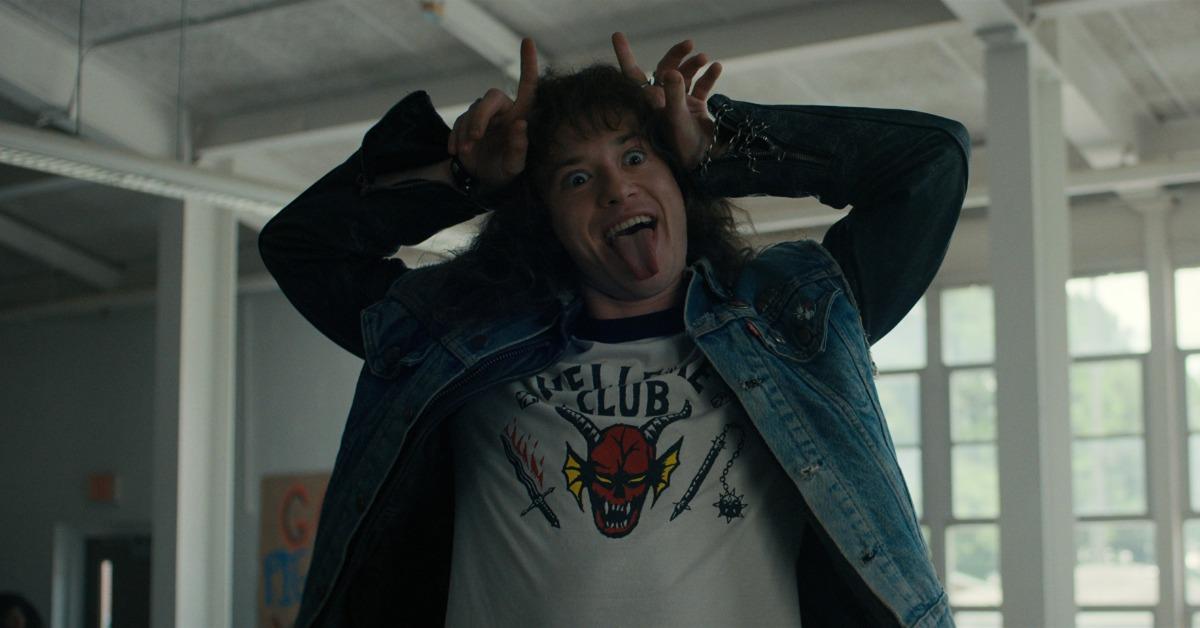 Spoiler warning: This article contains spoilers for Season 4 Part 1 of Stranger Things.
The Season 4 premiere of Stranger Things introduces a few new characters as we catch up with Mike, Dustin, Lucas, and everyone else about six months after the events of the Season 3 finale. One of them, Eddie Munson, is linked directly to our Dungeon & Dragons-loving crew. But who is Eddie Munson in Stranger Things Season 4?
Article continues below advertisement
Eddie is played by Joseph Quinn, who some may recognize as a soldier from Game of Thrones. He was also in the miniseries Les Misérables and Catherine the Great. According to IMDb, he's in nine episodes of Stranger Things Season 4. So it's safe to say that viewers should probably get used to him.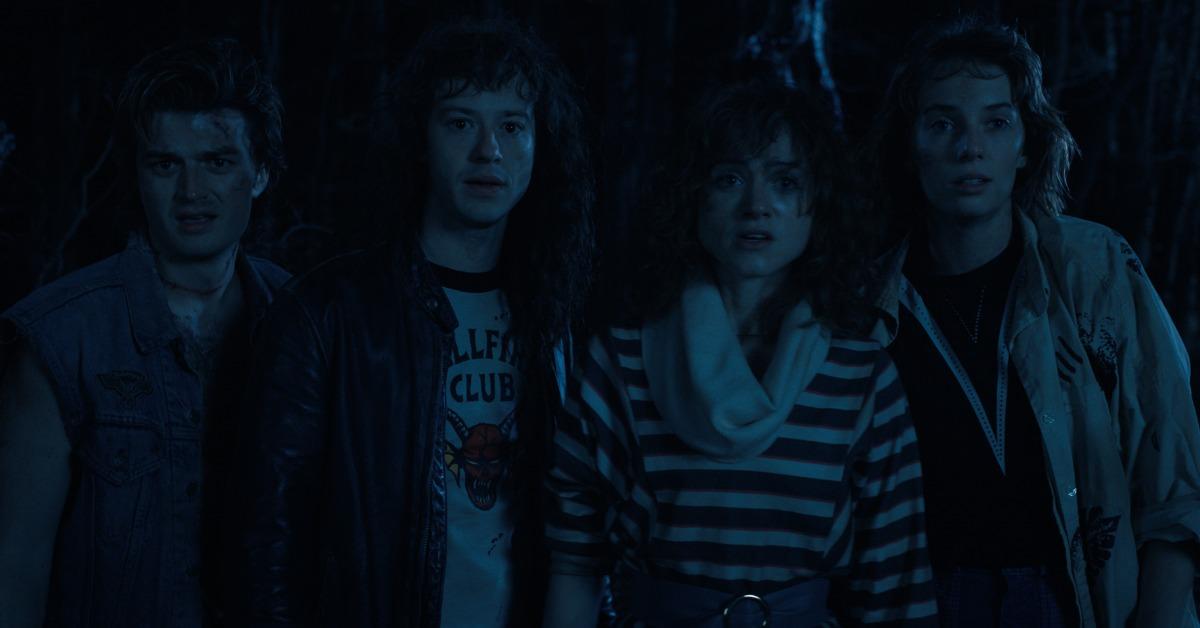 Article continues below advertisement
Who is Eddie Munson on 'Stranger Things'?
Eddie is mentioned first by name in the Season 4 premiere. He's the leader of the Hellfire Club, which is the group that Mike, Lucas, and Dustin are part of to play Dungeons & Dragons in a more organized way. He's a third year senior at Hawkins High and he's basically the leader of the outcast club. But he takes their game seriously and it's clear that Mike and Dustin look up to him.
So when the most popular cheerleader at Hawkins High, Chrissy, ends up dead in his trailer, it puts Eddie at the center of one of Season 4's big mysteries. Eddie is important for a few different reasons. And he could have a connection to Hawkins and even Eleven that we don't know yet at the start of Season 4.
Article continues below advertisement
Is Eddie from the Hawkins Lab?
Because the first major scene of Season 4 brings us back to the Hawkins Lab when Eleven was just a child and where she enacted a massacre on many of the doctors, it's possible that Eddie is tied to that. Another scientific subject with a tattoo that says "Ten" is shown with a doctor when Eleven uses her powers to get revenge on the other doctors at the lab. Right now, it feels like Eddie could actually be Ten.
Article continues below advertisement
When he talks to Chrissy about the last time they hung out in middle school, he mentions having a shaved head back then. Ten, Eleven, and all of the other kids at the facility all have shaved heads. Eddie also has a lot of tattoos now, which is also pointed out, and which could be to hide scars or a tattoo of the name "Ten."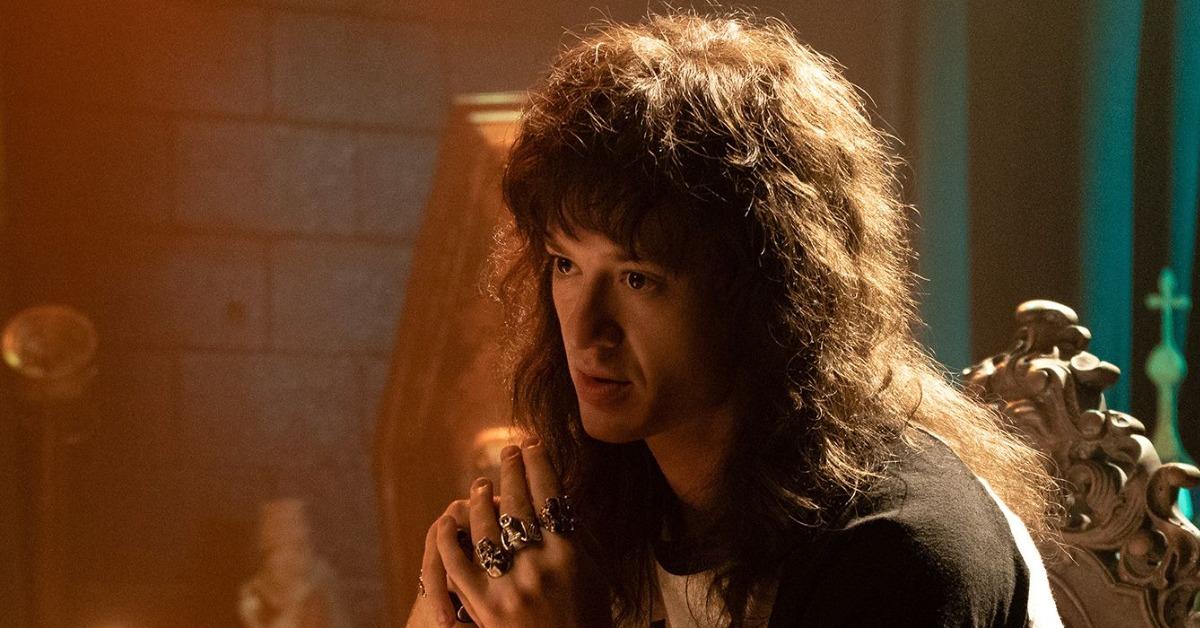 Article continues below advertisement
In the flashback, Ten appears to be a few years older than Eleven. She's eight in the flashback, and Ten is likely a few years older than that. In the present day on Stranger Things, Eleven is around 15 and Eddie is likely 19, so the age difference isn't too far off. Eddie doesn't have parents either, which could be because he was used at the lab from the time he was a baby, much like Eleven.
Eddie also says he lives with an uncle who "works at the plant." Could his uncle have been an engineer or surviving maintenance worker after Eleven's attack and Ten, a.k.a. Eddie, was given to him to keep safe?
Right now, it's just a theory about who Eddie is on Stranger Things. But it's clear he's an important character for now.
Watch Stranger Things on Netflix.