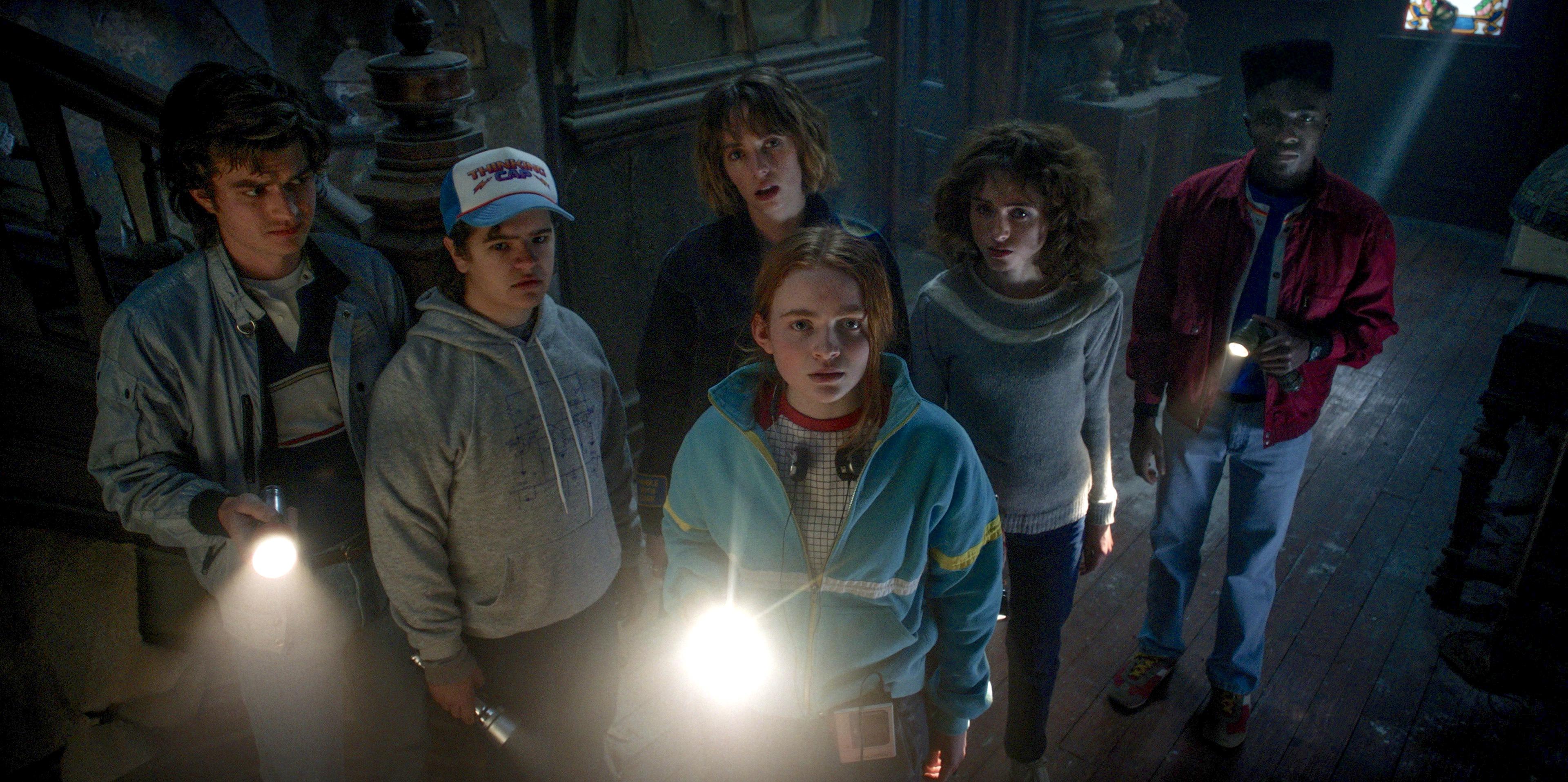 The 'Stranger Things 4' Trailer Is Finally Here, and We Have Many Theories
After what felt like forever, Netflix finally offered its subscribers the first taste of Stranger Things 4.
On April 12, the streaming giant shared the official trailer for the upcoming season, and fans have since turned feral over the mind-blowing footage that includes a brand-new villain at the center of all the chaos.
Article continues below advertisement
The long-awaited fourth installment takes place six months after the Battle of Starcourt (RIP Billy). Our favorite friend group is separated, and "navigating the complexities of high school hasn't made things any easier," the official synopsis reads.
Because these kids can never catch a break, a new "horrifying supernatural threat" arrives and presents a spine-chilling mystery that, if solved, might destroy the Upside Down once and for all. Interesting ... well, let's dive into some theories!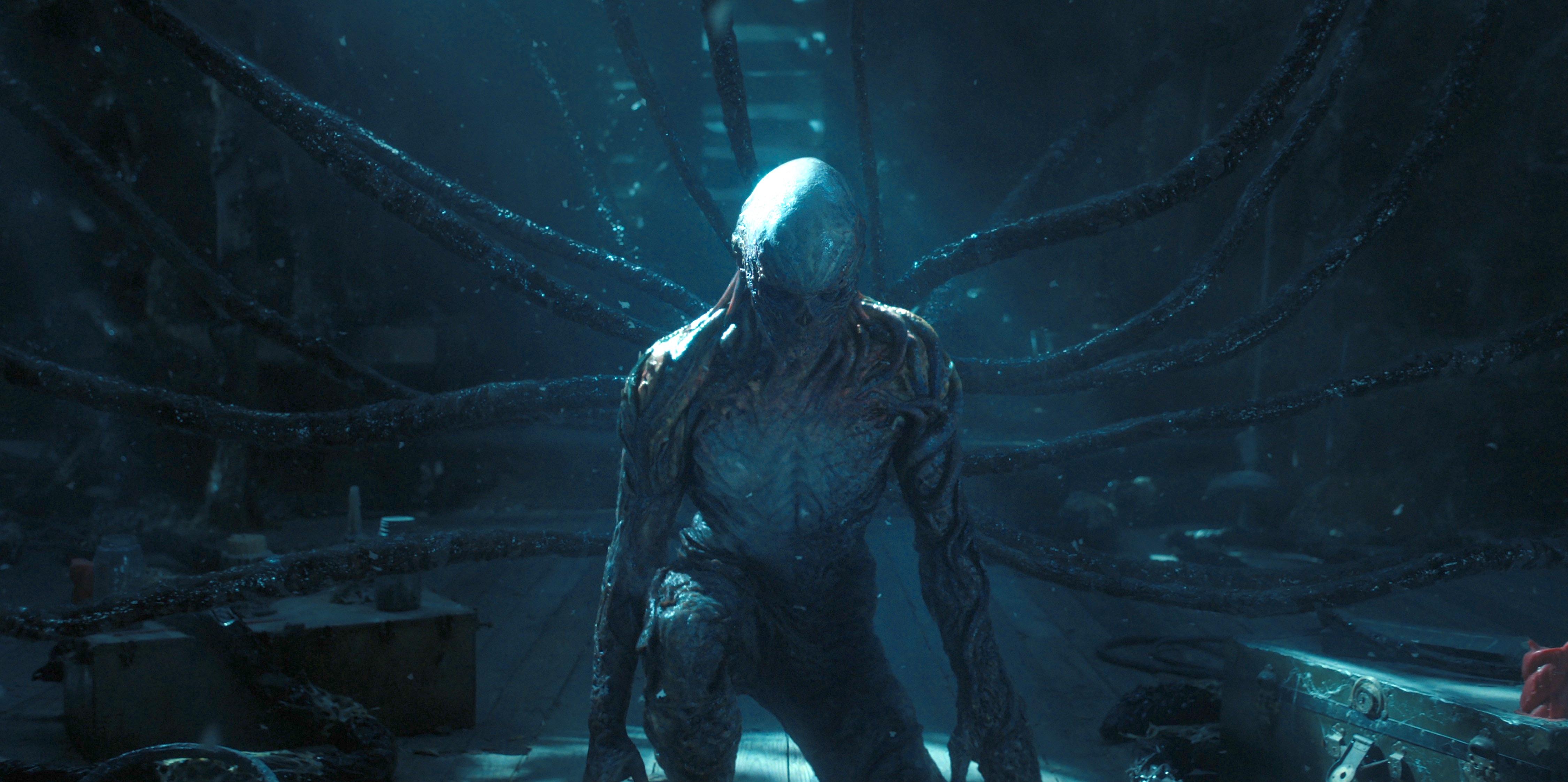 Article continues below advertisement
Cue the 'Stranger Things 4' theories!
Following the official trailer's debut, millions worldwide began speculating and theorizing about the highly anticipated Stranger Things Season 4. One of the most prominent theories is that Max Mayfield (Sadie Sink) will develop powers.
Toward the end of the three-minute video, fans catch a quick glimpse of the red-head hovering in the air over Billy's grave as the iconic trio of Steve (Joe Keery), Dustin (Gaten Matarazzo), and Lucas (Caleb McLaughlin) look on in disbelief.
Article continues below advertisement
Many took to Twitter to discuss the possibility of Max gaining powers, likening her abilities to that of the Scarlet Witch.
"How did Max turn into Scarlet Witch in season 4 of Stranger Things?" one fan wrote on Twitter. Another added that we're witnessing "the Wandaficiation of Max," while a third commented that Max might be "channeling her inner Wanda Maximoff."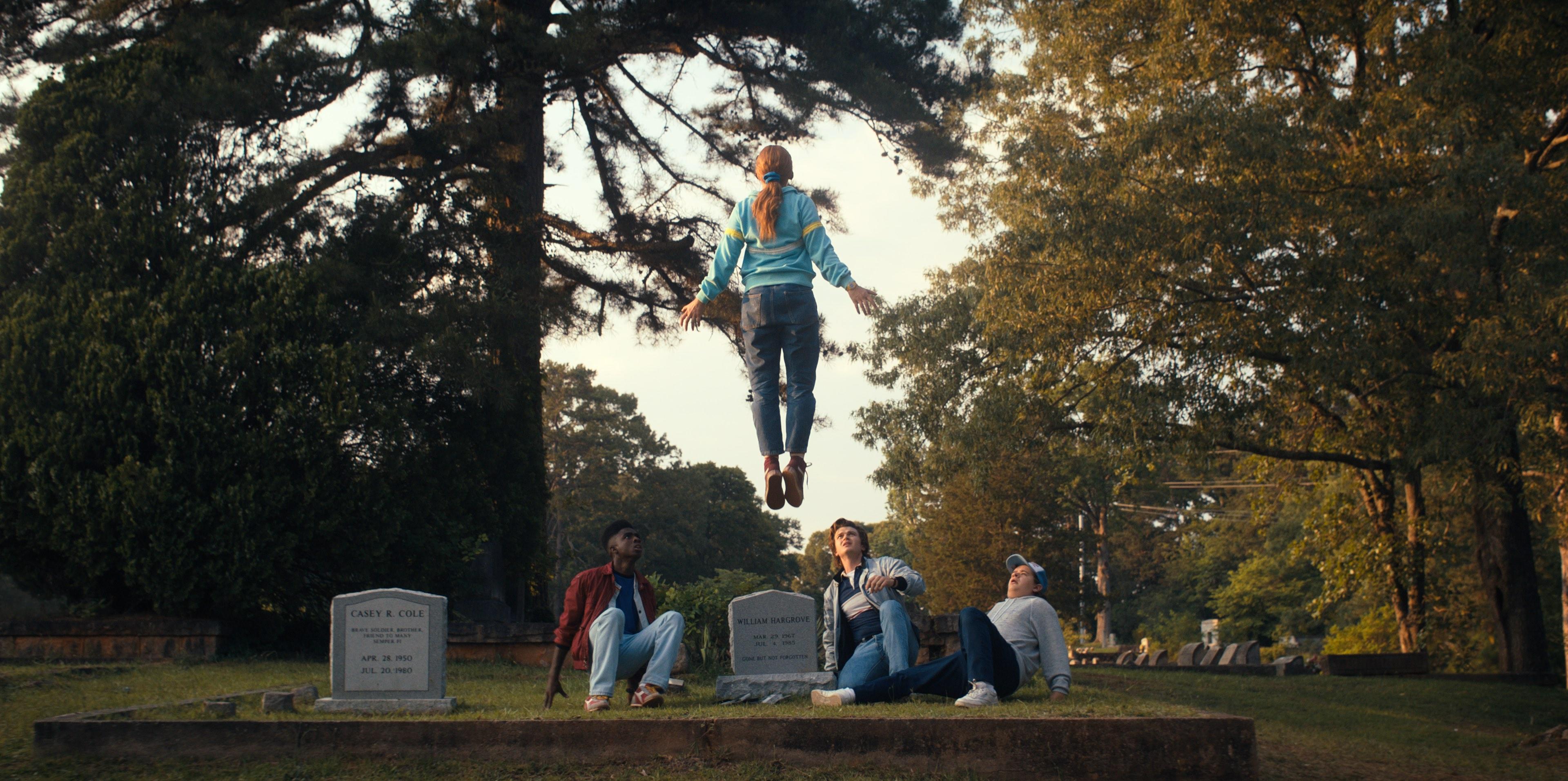 Article continues below advertisement
While Max having powers is definitely the most talked-about aspect of the trailer, Reddit is the place to be to discuss your Stranger Things 4 theories.
As of April 13, three specific theories are flooding the platform, and trust us — they will absolutely blow your mind.
There are three theories that are taking Reddit by storm.
After introducing fans to the new big-bad, Vecna, many Redditors speculated that it's Billy Hargrove (Dacre Montgomery).
"I think it's Billy. Dacre posted an Instagram [photo] of him getting put in some sort of full-body makeup or costume," one Redditor wrote in the Stranger Things subreddit. Another noted that it makes sense since "his grave is featured so prominently," with a third Redditor adding, "The Mindflayer should have every molecule in his body memorized."
Article continues below advertisement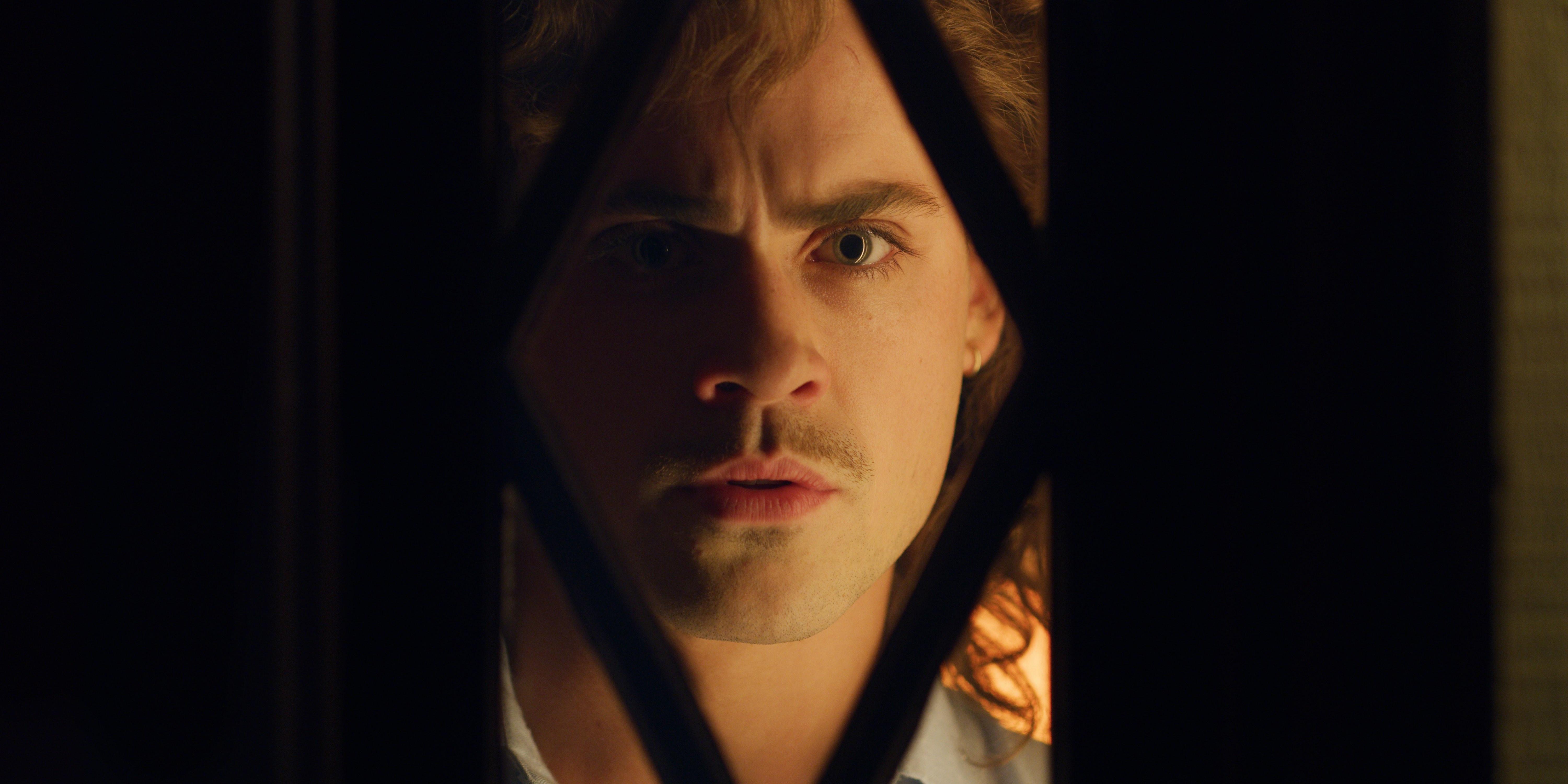 The second theory taking over Reddit is that our beloved skater Max will die this season. Honestly, this better not happen because we can not handle losing anyone else. While two fans speculate about her death, one Redditor declared, "Sadie is definitely getting [an] Emmy for her performance." Well, let's hope she survives the season and wins an Emmy!
Article continues below advertisement
Last but certainly not least, fans recall that Eleven (Millie Bobby Brown) lost her powers at the end of Season 3.
As a result, Stranger Things buffs are curious if the teen heads back to Hawkins Lab to regain her abilities. One Redditor asked, "Flashback Eleven looks amazing and makes me think, does Eleven go back to Hawkins Lab to regain her powers?"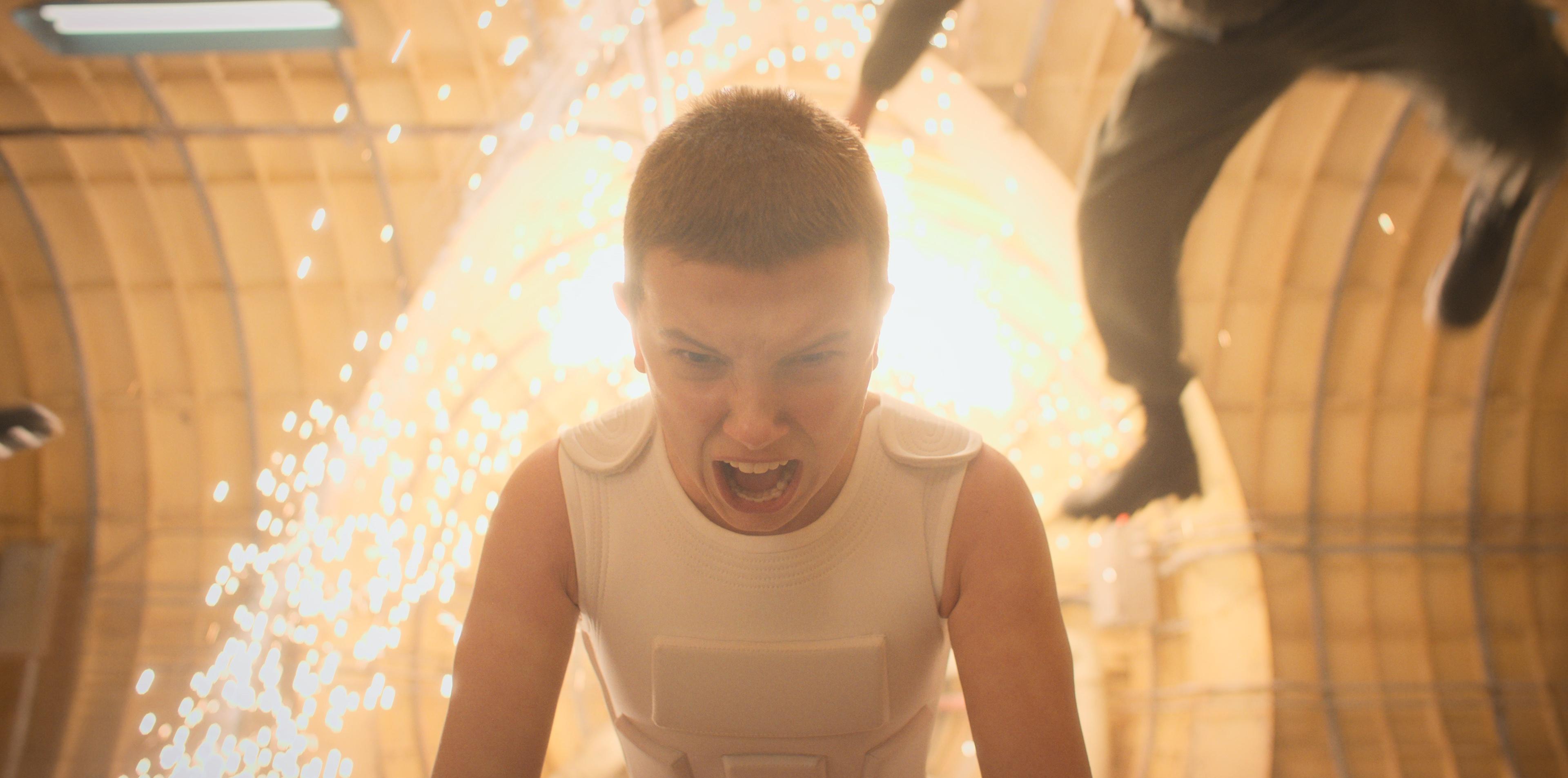 Based on the trailer alone, it seems highly likely that Eleven voluntarily agrees to undergo more experiments to harness her telekinetic powers once again. Although it's quite a painful process, Eleven's decision makes perfect sense as the stakes are higher than ever this time around, and the group needs all the help they can get.
Volume 1 of Stranger Things 4 debuts on May 27, 2022. Volume 2 arrives on July 1, 2022.