Nancy Finds Herself in Some Dodgy Situations in Season 4 of 'Stranger Things' — Does She Die? (SPOILERS)
Does Nancy Die in 'Stranger Things'? Nancy, Steve, Eddie, and Robin embark on a surreal adventure in Season 4, Vol. 1 of 'Stranger Things.'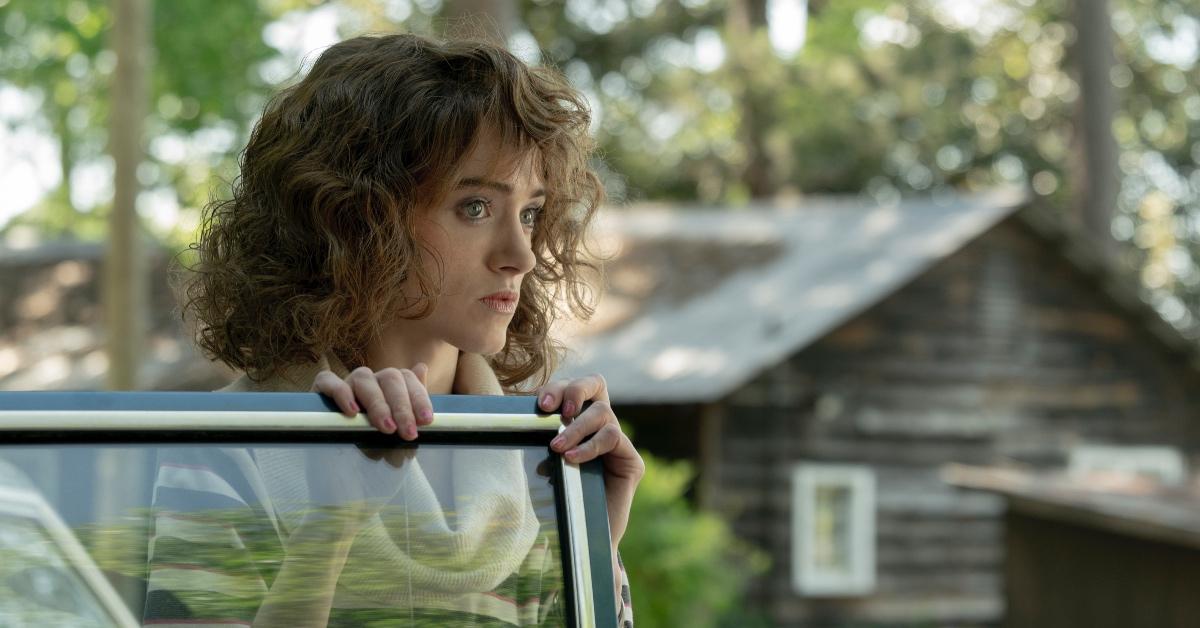 Spoiler alert: This article contains spoilers for Vol. 1 of Stranger Things 4.
Vol. 1 of Stranger Things 4 dropped on Netflix on May 27, 2022, offering a much-needed update on the latest changes taking place in the lives of Eleven (Millie Bobby Brown), who is unlikely to make a career as a shoebox diorama artist; Nancy (Natalia Dyer), who is very likely to smash it as a journalist; and the rest of the Hawkins gang.
Who made it to the other side? Who dies in Vol. 1 of Stranger Things 4?
Article continues below advertisement
Season 4 of 'Stranger Things' features several shocking plot twists. Does Nancy die?
In the first part of Stranger Things 4, the gang in Hawkins hunt down Vecna (Jamie Campbell Bower), a monstrous entity from the Upside Down who kills people by preying on their deep-seated traumas. After some investigating, Nancy, Steve (Joe Keery), Robin (Maya Hawke), and Eddie (Joseph Quinn) pedal out on the Lover's Lake searching for a portal to the Upside Down. Unfortunately, they find exactly what they're looking for, ending up right in the thick of the alternate world.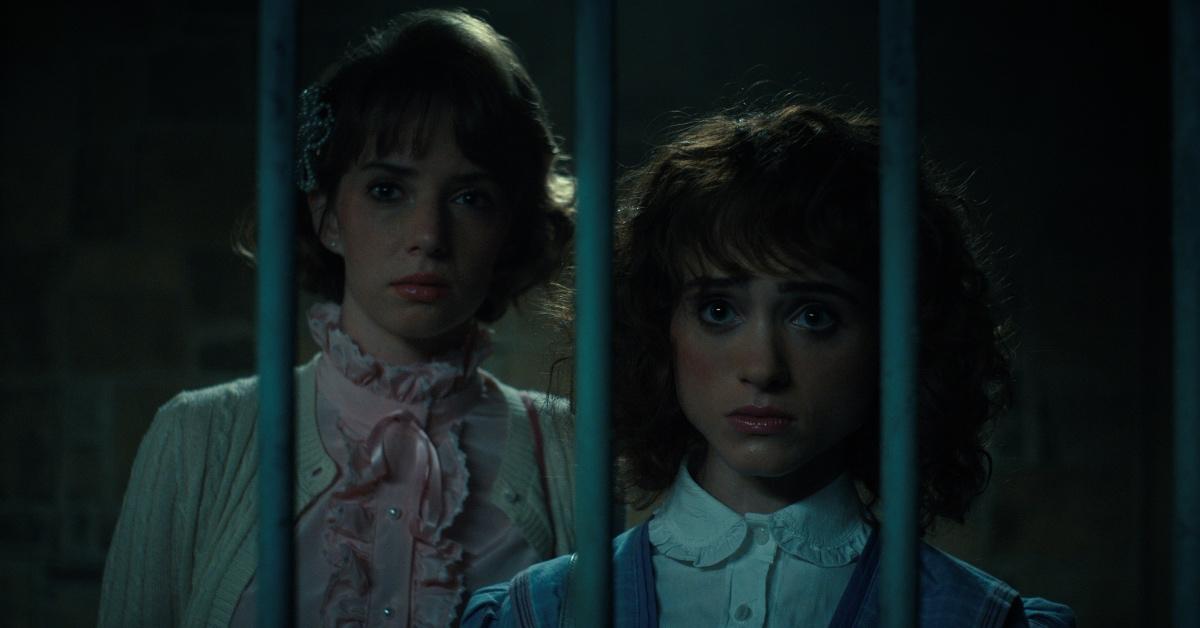 Article continues below advertisement
The foursome ends up in a barren landscape closely resembling their beloved town of Hawkins, Ind., circa 1983. They try to search for a way back home, all while dodging Vecna's swarm of demonic bat-like creatures. After getting in contact with the kids in the human world, they track down another portal to get them home. Robin and Eddie eventually make it back to the right-side-up version of Hawkins. The same can't be said for Nancy and Steve, however.
Nancy and Steve didn't make it through the portal opening from Eddie's trailer in Season 4, Episode 7. What's next?
Unfortunately, just as Nancy is about to climb through the portal into Hawkins, she becomes entrapped in one of Vecna's illusions — one that looks uncannily similar the pool where Barb (Shannon Purser) died in Season 1. Using the guilt that Nancy feels from Barb's death, Vecna is able to invade her mind, placing her in mortal danger.
Article continues below advertisement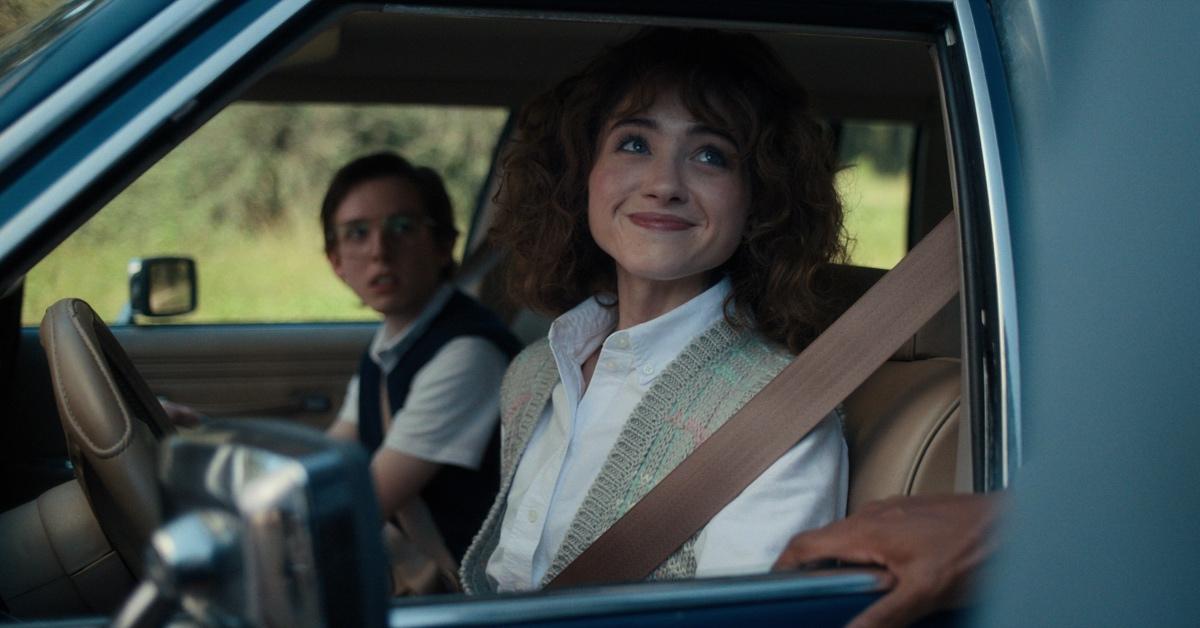 Thankfully, there may not be too much to worry about in terms of Nancy's safety. The short and tantalizing promo for Stranger Things 4 Vol. 2 teases Nancy, alive and well, as her friends return to rescue her from Vecna's clutches. With any luck, her companions will be able to use her favorite song to break her out of trance, much like how Max survived her own ordeal.
Article continues below advertisement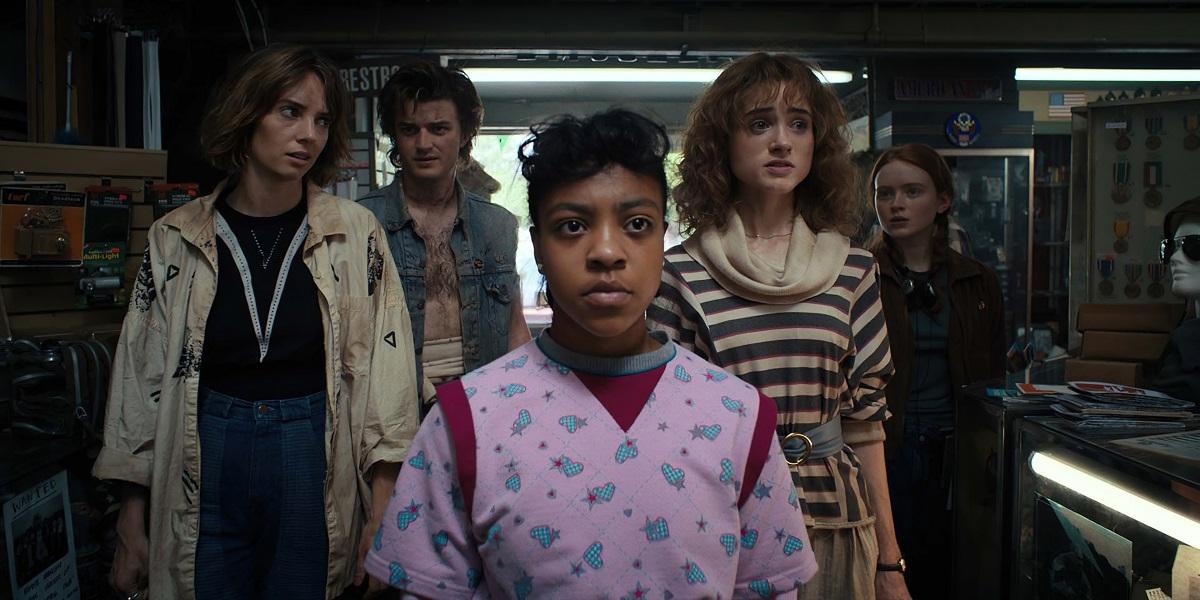 Some other characters die in Season 4, Vol. 1 of 'Stranger Things.'
While Nancy is still hanging by a thread, the same can't be said about minor characters Chrissy (Grace Van Dien) and Fred (Logan Riley Bruner).
Chrissy dies in Episode 1 at the hands of Vecna's mind-powers. Eddie, the only person in the room with her, has to take the blame for the tragedy. Fred, Nancy's newspaper colleague, dies in a similar way to Chrissy.
Vol. 1 of Stranger Things 4 is available on Netflix now. Vol. 2 comes out on July 1.