Yes, Helen Keller Was Real and Yes, She Did Write All of Those Books
A conspiracy theory started on TikTok that deaf and blind activist and author Helen Keller wasn't real has gained unfortunate traction.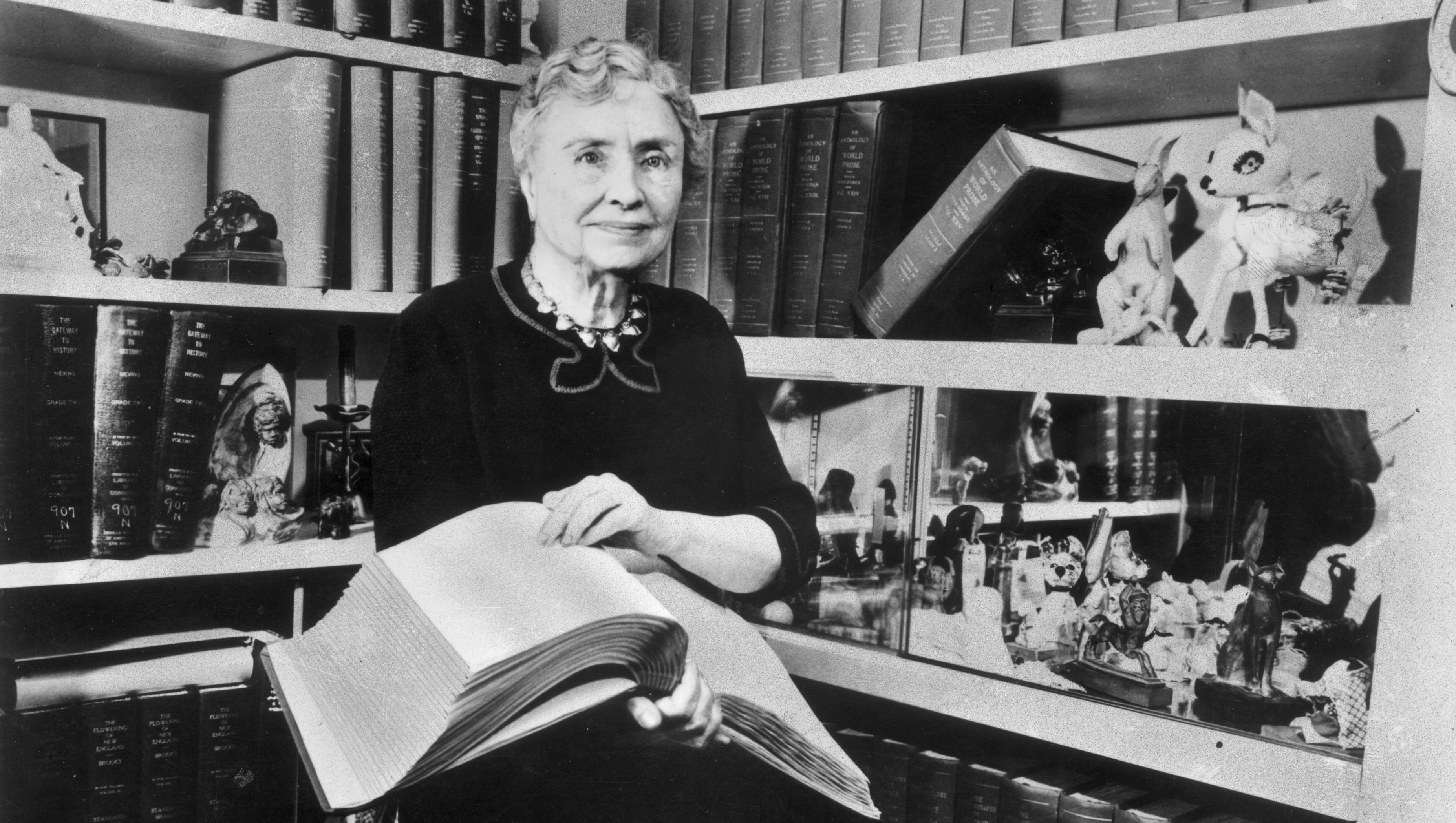 You can't always believe everything you see on the internet, but sometimes its conspiracies spread like wildfire.
With certain conspiracy groups like QAnon and Pizzagate spreading harmful false claims through social media, it's really easy for fiction to be confused as fact.
It seems a certain subsect of Gen Z TikTokers have recently started claiming that disability activist and author Helen Keller wasn't real and that her lifelong achievements were faked.
Article continues below advertisement
There's a conspiracy theory on TikTok that Helen Keller isn't real.
TikTok users have begun to doubt the legitimacy of disability activist Helen Keller. While it's hard to debate that she was an actual person (there are countless photographic examples, in addition to the museum that was once her birthplace in Alabama), it seems many Gen Z TikTokers don't believe the activist and author could be both blind and deaf and have written the 14 books she did in her lifetime.
It seems as though the conspiracy started as a joke, though it was quickly taken too far.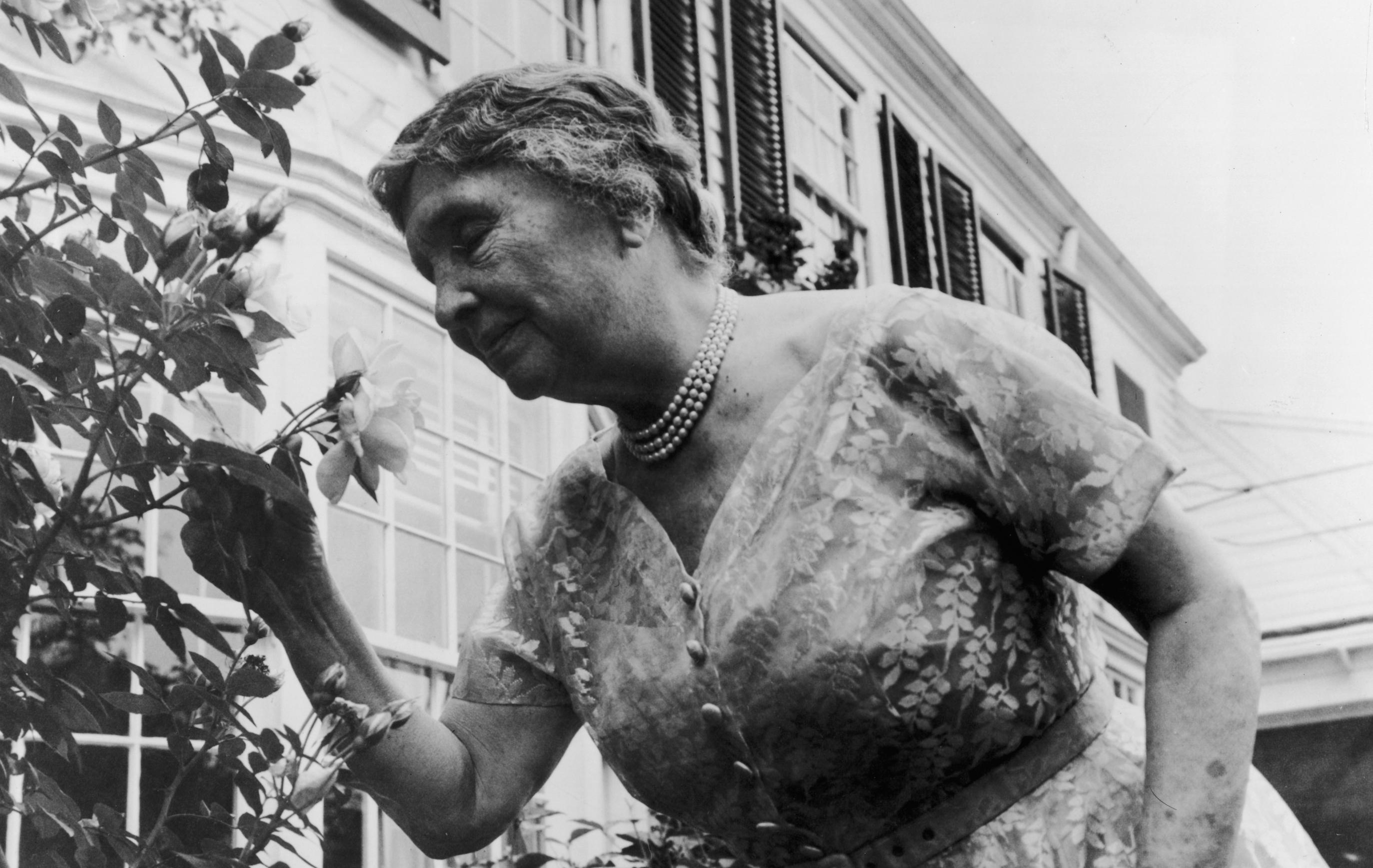 Article continues below advertisement
The scope of this conspiracy theory was put in the spotlight when a history teacher posted a video to TikTok asking his students about certain historical figures. In the video, one student confuses Helen Keller for Adolf Hitler. In fact, Nazi students once burned Helen Keller's literary works, and she responded by writing a letter to the students about how they cannot erase history or kill ideas.
Another student in the video can be heard saying, "Helen Keller was the blind and deaf person who was faked. She didn't exist, but everyone believes she was deaf and blind."
Article continues below advertisement
It's unclear where exactly the joke that created this conspiracy theory originated, though it's incredibly disturbing to hear how quickly many believed this blatantly ableist claim to be factual.
Article continues below advertisement
Was Helen Keller real?
To put it simply: Yes, Helen Keller was real. And yes, she did write all of those books, despite being deaf and blind.
According to Smithsonian Magazine, even before Helen met Anne Sullivan, her teacher and lifelong companion, she was still able to communicate with her friends and family. The outlet reported that she "was able to use about 60 different signs to make herself understood."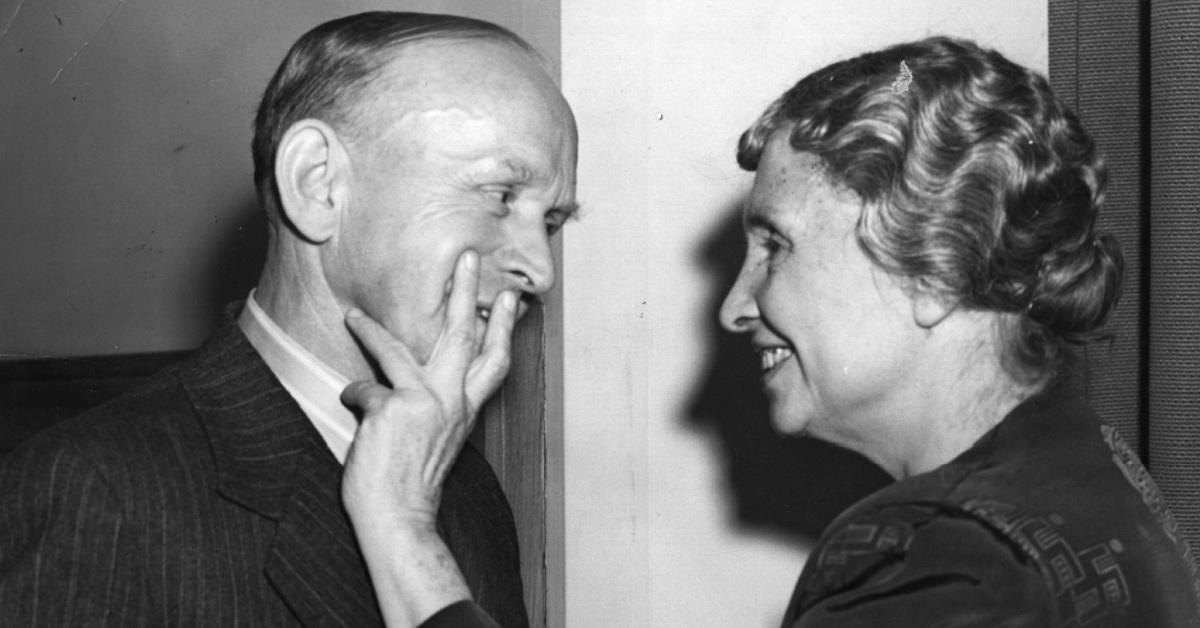 Article continues below advertisement
Helen lost her sight and hearing after falling ill as an infant, which meant that until she was around six, her family was uncertain if she would be able to get an education. Alexander Graham Bell, reportedly, was the one to eventually introduce Helen's mom to the Perkins Institute for the Blind, which was where Helen got her education and met Anne.
From there, Anne would help Helen communicate by using a "hand alphabet," which was signed into her palm.
Helen reportedly learned quickly, being able to read and write within a year, eventually attending the institute where she learned braille. Helen was taught to speak by mimicking the mouth and tongue positions of her teachers.
She went on to graduate from Radcliffe College and did multiple lecture tours, teaching internationally and advocating against the stigmas around deaf and blind people.
According to History, she received the Presidential Medal of Freedom in 1964 and passed in 1968.