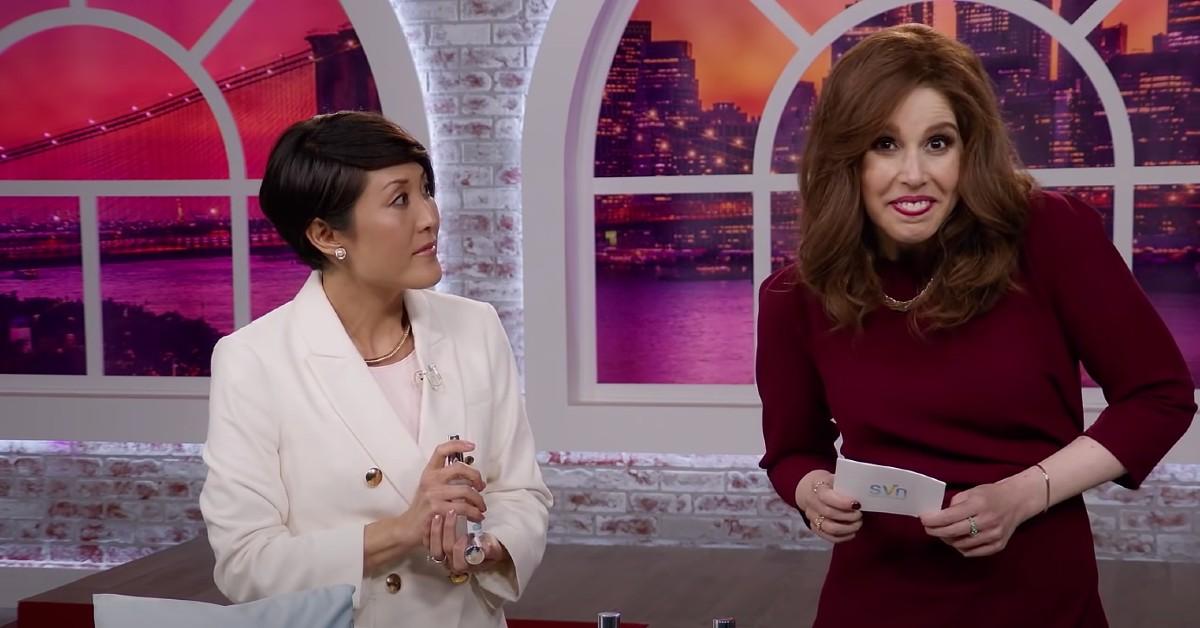 Is Showtime's Home-Shopping-Themed Comedy Series 'I Love That for You' Based on a True Story?
Do yourself a favor and turn on HSN or QVC for just a few minutes. You won't regret it. Showcasing weird items like the Slanket (aka the OG Snuggie), the memed-to-death Shake Weight (if you know, you know), and novelty dog backpacks, these shopping networks are known for energetic, quirky hosts and hilarious product descriptions. These ladies can make a Plain Jane cardigan sound like it'll do your taxes and literally change your life. As it is, cringe-inducing TV shopping channels are a goldmine for comedy, practically begging to be spoofed (and they have been).
Article continues below advertisement
In Showtime's new comedy series I Love That for You, beloved Saturday Night Live alum Vanessa Bayer plays socially awkward childhood leukemia survivor Joanna Gold, who has a lifelong dream of being an on-air host on fictional home-shopping channel SVN (Special Value Network). Hoping to rid herself of her "cancer girl" narrative, Joanna — who's been in remission for years — chases her dream, actually becoming an SVN host and befriending her idol, legendary SVN host Jackie Stilton (Molly Shannon).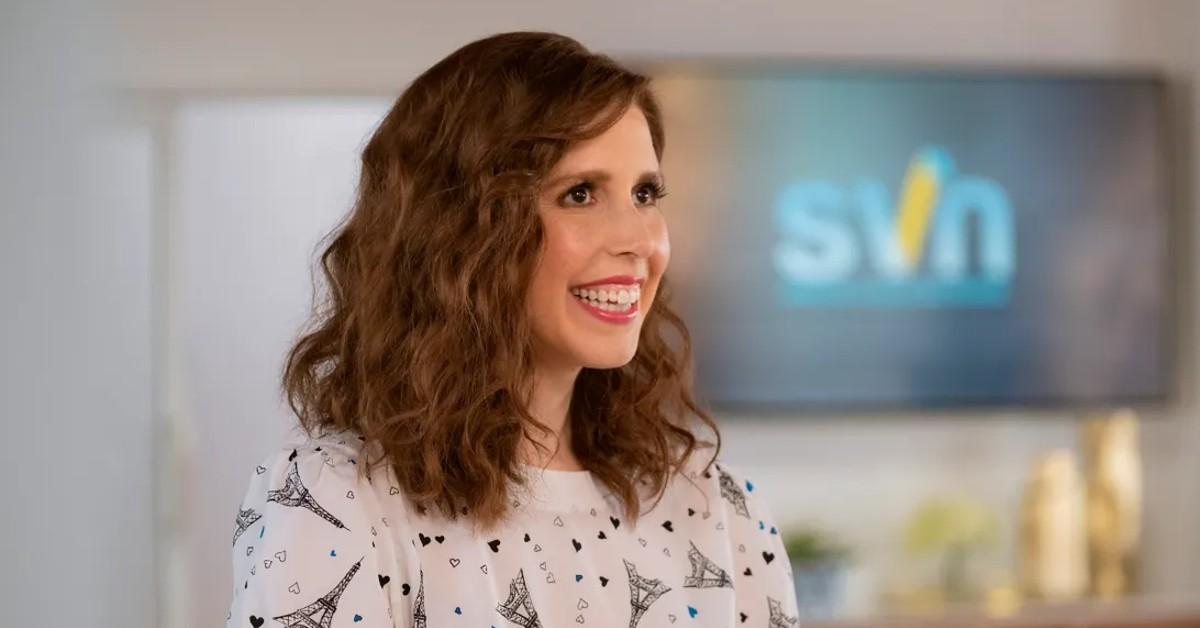 Article continues below advertisement
But when SVN pulls the rug out from under her, Joanna blurts out that she has cancer, hoping to gain sympathy and keep her job. Desperate times call for desperate measures, and Joanna looks to her dreaded "cancer girl" label. As you can imagine, her little lie soon spirals out of control.
From the minds of creators Vanessa Bayer and Jeremy Beiler, I Love That for You is actually based on truth... kind of.
Showtime's new series 'I Love That for You' is loosely based on Vanessa Bayer's life.
What's funnier than cancer? Joking aside, we all have our ways of processing pain and trauma, and for Vanessa Bayer, it involves comedy and storytelling. The Barb and Star Go to Vista Del Mar actress overcame childhood leukemia herself, which served as the inspiration for I Love That for You.
Article continues below advertisement
"It's inspired by my real-life journey — when I was a kid, I had childhood leukemia and I always loved home-shopping," Vanessa told FOX6 News Milwaukee in a virtual interview. "So that's how the worlds, kind of, came together. And here we are," she said with a smile.
Specifically, Vanessa was diagnosed with acute lymphoblastic leukemia at the ripe age of 15 years old.
Article continues below advertisement
Aside from Emmy nominees and SNL superstars Vanessa Bayer and Molly Shannon (The Other Two), the cast includes Matt Rogers (Q-Force), Ayden Mayeri (Before You Know It), Emmy nominee Punam Patel (Special), and Jenifer Lewis (black-ish) — the latter of whom plays Patricia, the founder and CEO of SVN.
As Jenifer puts it, her character is "an ice queen, she's a hot mess, she gets the job done!" But she went on to tell FOX6 News that Patricia also has "a big heart, but she rarely shows it." Well, that explains how Joanna gets fired and promptly rehired.
I Love That for You premieres on Sunday, May 1, 2022, at 8:30 p.m. EST on Showtime.