Some of the Best 'Is It Cake?'-Inspired TikTok Accounts
Netflix's 'Is It Cake?' game show is a hit among viewers, and if you look on TikTok, you'll find tons of accounts dedicated to making realistic cakes.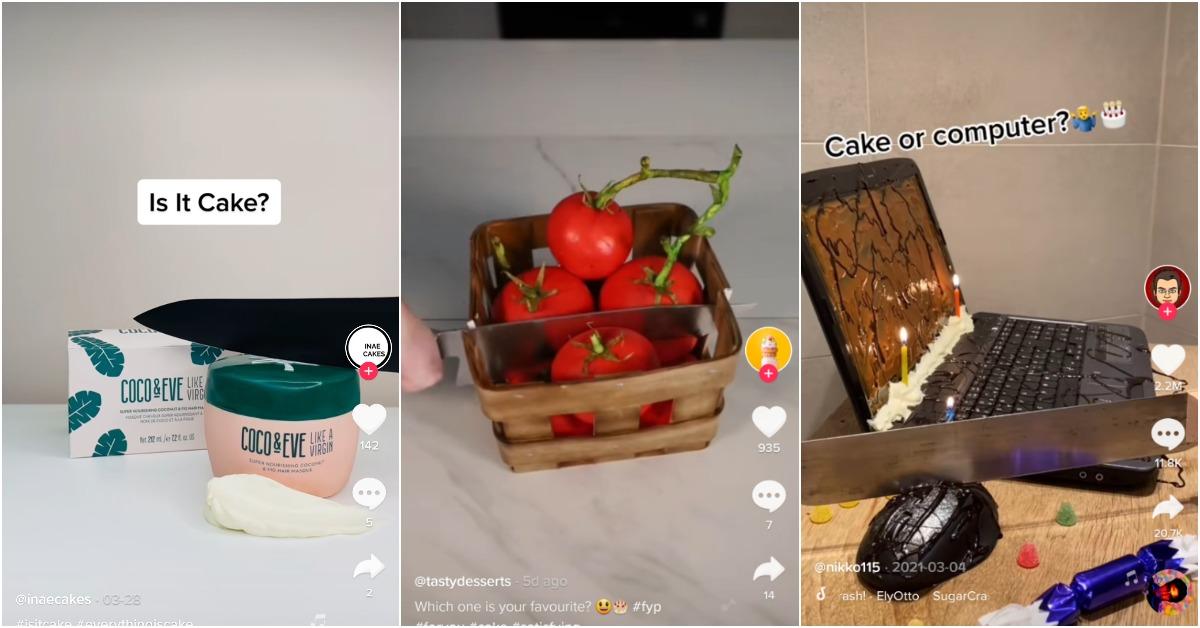 The Netflix game show Is It Cake? came after all of the TikTok accounts dedicated to making hyper-realistic cakes. But that hasn't stopped fans from the show seeking out accounts that share videos to stump and surprise users. And while some of these TikTok accounts aren't dedicated solely to videos with realistic cakes, they all feature enough of them to satisfy you long after you've binged Is It Cake? in its entirety.
Article continues below advertisement
Check out these TikTok accounts with 'Is It Cake?' type of videos.
Whether you jumped on the Is It Cake? bandwagon before or after the show began, TikTok is full of videos with realistic cakes. Some of them are more impressive than others, of course. But some of the accounts dedicated solely to the cakes make you wonder why the users haven't been on TV yet themselves.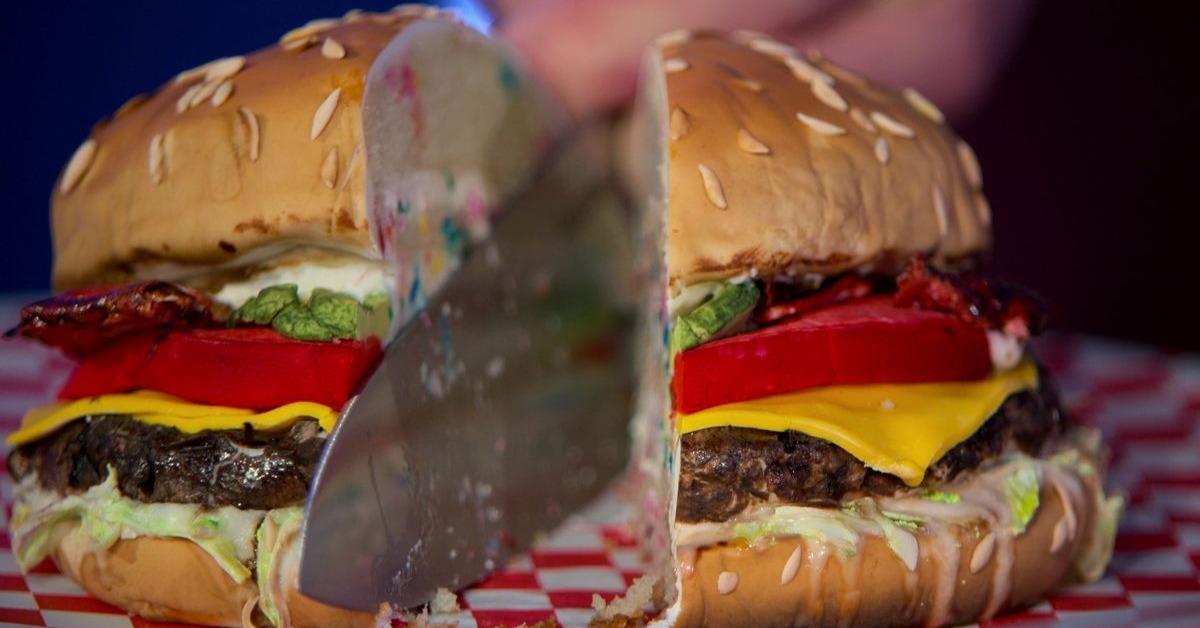 Sideserf Cake Studio
This account, by baker Natalie Sideserf, features cakes that look like a number of things, from a pair of jeans to a half gallon of milk. The videos are a "cut" above the rest, if you get what we're saying. OK that was a bit much, but you get it.
Cakes By Marian
Baker Marian Sarkisian describes herself in her TikTok bio as being "self-taught." But, judging by her realistic cakes that look like other foods, including raw chicken, she's as professional as any of the other realistic cake creators.
Article continues below advertisement
Real Cakes
It's not clear if the owner of the Real Cakes TikTok account actually made the cake videos featured on it. But there are plenty to look at while you try and guess if the cake is, in fact, a real object or just an amazing edible replica.
Article continues below advertisement
Tasty Desserts
Unlike some other cake accounts that have other videos peppered in, this one is full of Is It Cake?-style videos to keep you guessing. Like the cake that looked exactly like a can of Spam.
Article continues below advertisement
ChocolatePlanet18
This is another account that could very well be a collection of other cake videos from around TikTok. And while that means it's not solely dedicated to one TikTok baker, it still has plenty of cake videos to satisfy your Is It Cake? craving.
Article continues below advertisement
TheBakeKing
Not only does Ben Cullen, the self-proclaimed "king of cake," have tons of cake videos on his TikTok account, but he also has contact information in his bio. You know, just in case you need a cake that looks just like a steak or Thanksgiving turkey.
Article continues below advertisement
InaeCakes
This account is run by a legit cake and pastry chef. And, once you see the hyper-realistic cake videos, you'll see how well her talent shines through.
Article continues below advertisement
Redrosecake_Tubageckil
Turkish baker Tuba Geckil runs this TikTok account, and with 2.2 million followers, she is a legit TikTok cake star. Some of her more notable cakes include creations that look like a knitted hat, a bucket of KFC chicken, and an edible cake on an edible bust.
Article continues below advertisement
SugarGeekShow
Baker Liz Marek posts not only realistic cake videos to her SugarGeekShow account, but also realistic gelatin creations. She also shares how to make other treats for her followers, so her account isn't dedicated solely to realistic cakes, but it's another one to check out if you're having an Is It Cake? hangover after finishing the series.