There's More to TikTok Than Fail Videos, and These Family Accounts Prove It
TikTok is made for so many different kinds of videos and overall content and there are also tons of families who have accounts to follow.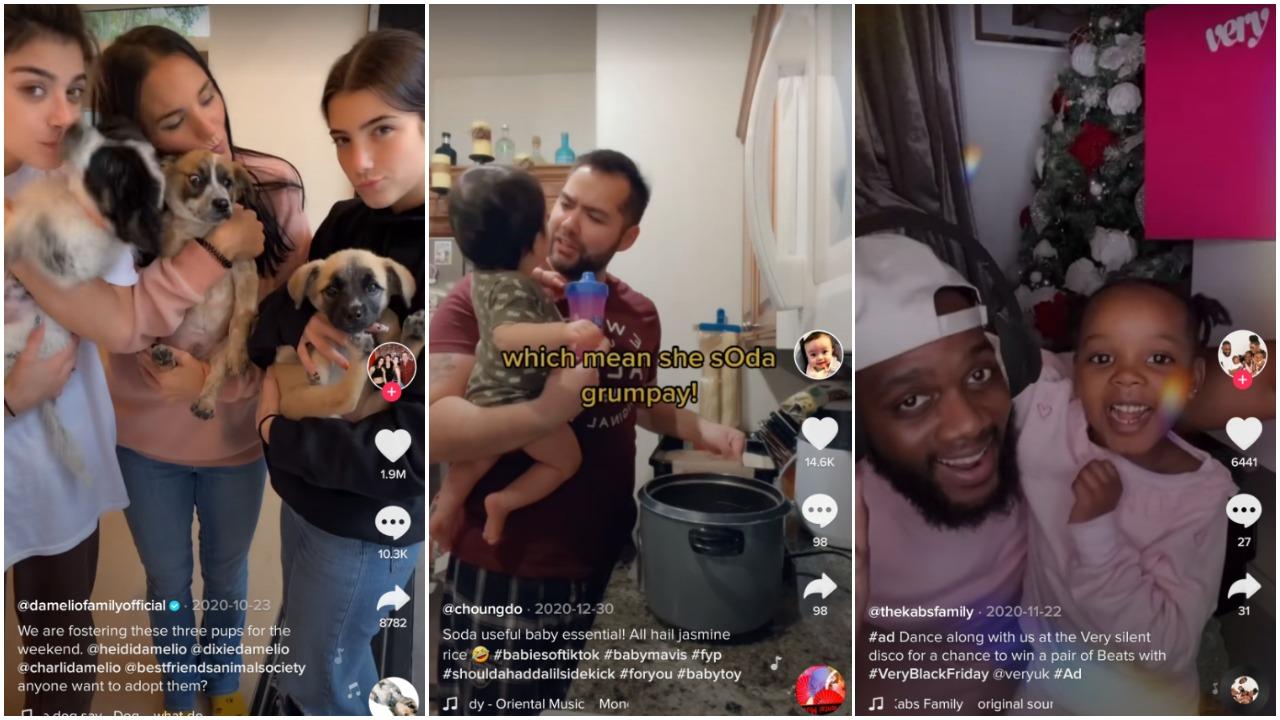 If there's a market for an adorable family to gain social media followers and a solid fan base, they will find it. So when TikTok started becoming a *thing* even before 2020, some families jumped on the bandwagon and now there are tons of TikTok families you can follow. Maybe you're in it for the funny viral videos. Or, you are willing to become engrossed in their personal lives outside of social media.
Article continues below advertisement
Follow these TikTok families for adorable family-friendly content.
Whatever your reason for wanting more TikTok accounts to follow, these are some of the best accounts to like, follow, subscribe to, and sacrifice your firstborn for. Was that last one too much? It's the power of TikTok. You can't deny the pull of the app, so you might as well invest some of that ill-spent time in these accounts.
Joe Mele and his dad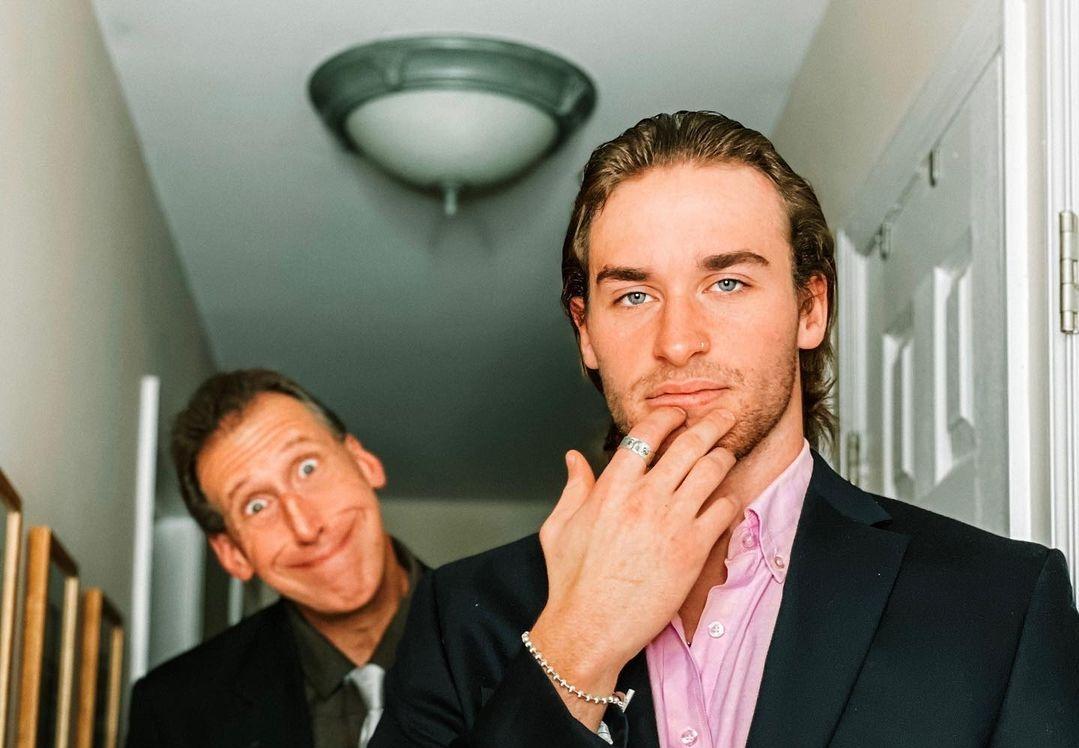 A guy by the name of Joe Mele, whose TikTok username is MmmJoeMele, often shares hilarious videos with his serious and seemingly unwilling dad. From forcing his dad to dress up like an animated character that other users claim he looks like to getting his very dad-like opinions on things, the duo is pretty adorable.
The Kabs Family
If you love cute kids and the dads who interact with them, then the Kabs Family, also featured on YouTube and Instagram, will entertain you as you do your nightly TikTok scroll. They not only share funny videos with their followers, but also life updates. And if you ever used to follow family blogs, doing it on TikTok is just a tad more interesting.
Article continues below advertisement
The Fullmers
The goal for the Fullmer family is to welcome people into their lives and share their family's ways of creating lasting memories together. Kelsi and Caleb Fullmer have four kids and together, they make TikTok videos centered around different trends or challenges. With more than 300,000 followers, they must be doing something right.
Article continues below advertisement
Charli and Dixie D'Amelio's Family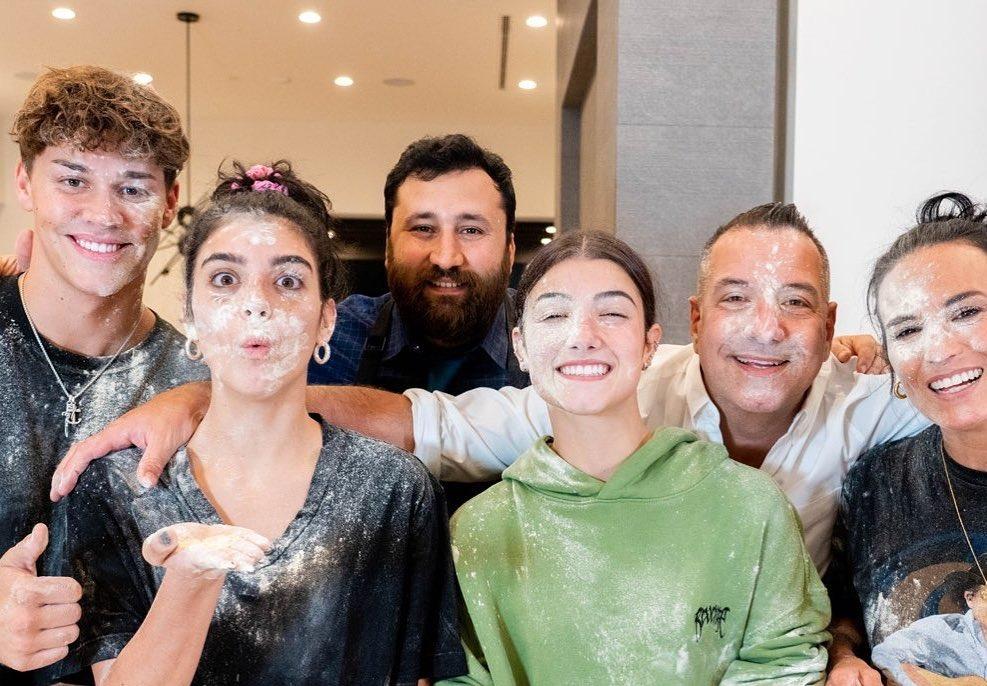 Maybe you've maxed out your fill of Charli and Dixie D'Amelio, but with their official family account, you can also get to know the rest of the gang. Because not only do the social media powerhouses have a YouTube channel dedicated to the life they share with their parents, but they also have an official TikTok account with more than 15 million followers and counting.
Article continues below advertisement
Choung and Baby Mavis
Choung and his daughter, Baby Mavis, create tons of videos documenting her growth as she gets older and learns new things with him. Sometimes Baby Mavis's mom is featured, but the account is mostly dedicated to the daddy / daughter duo. His voice-overs are especially adorable, giving commentary on what Mavis must be thinking of her silly dad and what their family dog does in the background.
Article continues below advertisement
Tate and Family
The TateAndFamily account on TikTok isn't about babies or exploring a family's trials and tribulations as they go through life. Instead, it's about older kids partaking in funny family pranks and different challenges on the app. If you need a TikTok family to follow, this one probably won't let you get anything productive done all day.
Article continues below advertisement
The Sharpe Family Singers
The Sharpes are like a modern-day Partridge Family, but they're a real family and not part of a TV show. The entire family has talent and they have even released their first official family album. TikTok was originally all about singing and the Sharpe family has leaned into that heavily. They also make videos about other, trendier things, but singing is where it's at for them.
Article continues below advertisement
The Lynch Family
The Lynch family consists of a mom, dad, six adult kids, some spouses, and a smattering of family pets. Their videos have garnered more than 16 million combined likes and they seem to produce content pretty regularly. Some of their videos seem more like family vlogs, but for some TikTok users, that's what they look for in different families to follow.
Article continues below advertisement
We've all done the late-night TikTok scroll until we've fallen asleep with a video accidentally playing on its inevitable loop. So if you're looking for family-themed TikTok accounts to at least make your endless scrolls worth your time, choose one or all of these families to enjoy the app as much as possible.