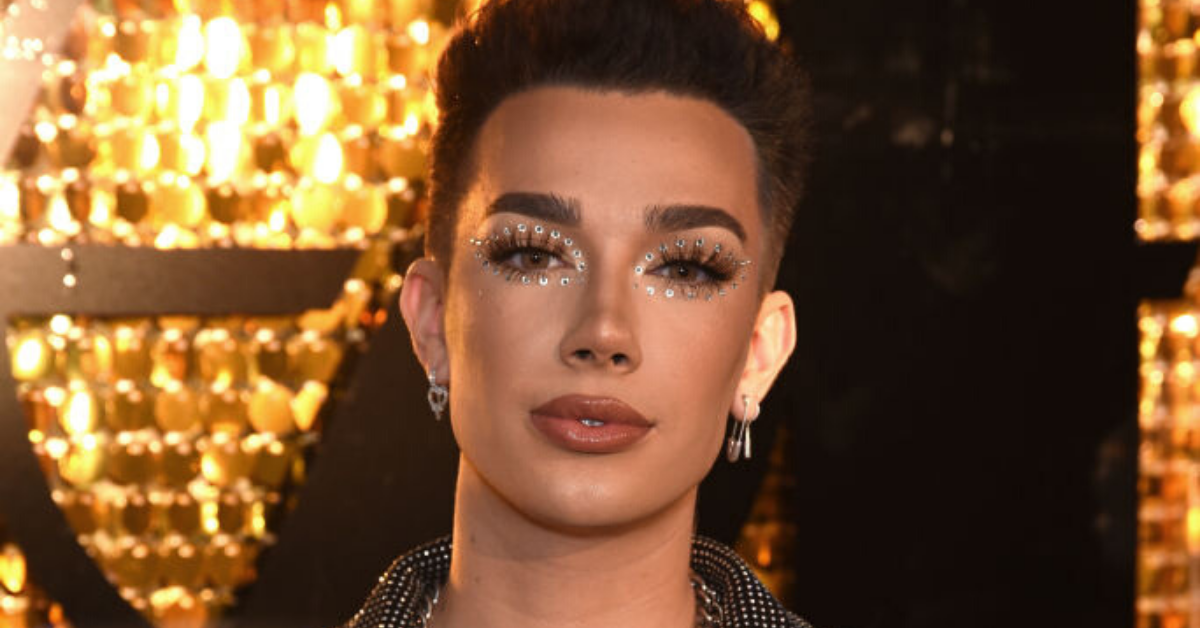 Is James Charles Single? The YouTube Influencer Has Bad Luck With Dating Apps
In the wide world of YouTube beauty vloggers, James Charles is either famous or infamous, depending on how you look at it.
The 21-year-old makeup artist is doing something right. With an unmistakable personality, he has more than 20 million subscribers and 2 billion views on his YouTube channel alone — without even taking into consideration his other social media accounts.
He also made history by becoming CoverGirl's first-ever male ambassador in 2016.
Article continues below advertisement
But on the flip side, James has also been involved in high drama, like so many of his fellow beauty influencers. He has famously had beef with Tati Westbrook, who he once considered a second mother.
She spoke out against him after he promoted a competitor's product, but took it a step further by accusing him of predatory behavior toward straight men.
Article continues below advertisement
Enter Jeffree Star — one of the biggest names in the YouTube beauty biz — who tweeted to back Tati up. "He is a danger to society. Everything Tati said is 100% true."
The tweet went viral, and James lost 1.2 million followers in a day.
His professional life is very much out there for all of the world to see. It's the nature of the work he does, and the network he's a part of. But his personal life is a bit more elusive.
Article continues below advertisement
So is James Charles single?
Yes! As of April, James was single, and not thrilled about it.
This was confirmed when he took to Twitter, asking followers, "I have a big heart, ass and bank account. How am I single?"
The responses were mixed, ranging from people volunteering to be his partner, to others dredging up past controversial statements and re-igniting the fire of James' haters everywhere.
Article continues below advertisement
Here's why he says he's flying solo.
James says he doesn't have enough time to invest in his personal life at the moment. He also told Entertainment Tonight that he's not that into dating apps and prefers meeting face-to-face.
"My [dating app] accounts always get deleted because they think I'm cat-fishing. So rude!" he shared.
"I don't have time. I just need a boyfriend like, right now. I don't want to sit here and scroll through people and message back and forth. Like, hello, no!"
Still, even if people don't believe it's really him — and if he's not that into the dating app scene — we know that he does appear on the apps from time to time.
There was some recent Tinder-related drama when James was reportedly accused of identifying himself as female to match with straight men.
Article continues below advertisement
He was previously linked to YouTuber Grayson Dolan.
In 2018, James was romantically linked to fellow Grayson Dolan, who is one-half of the popular Dolan Twins YouTube channel. Grayson runs the channel with his twin brother, Ethan.
The two kept their connection hush-hush, but that didn't stop the rumors from flying. So much so, in fact, that James asked his community to stop with them and to realize that they impact the influencers not just online, but in real life.
Best of luck to James on his ongoing search for love.