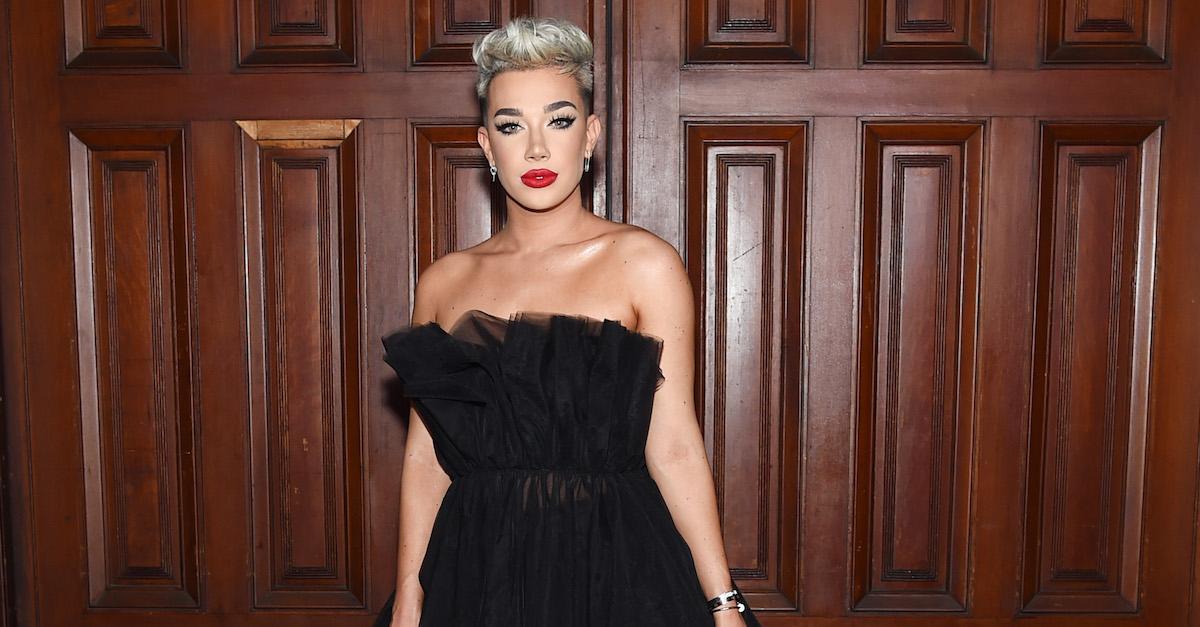 Fans Accuse James Charles of Identifying as "Female" on Tinder in Order to Match With Straight Men
Controversial beauty YouTuber James Charles has a complicated relationship with Tinder. Given his celebrity status, the makeup artist used to complain about the dating app deleting his profile over fears of catfishing.
In an effort to solve the problem, the popular platform verified James' account, much to his chagrin. Now, his continued use of the service has come to bite him in the butt.
Article continues below advertisement
Over the last few weeks, several Tinder users have stated that James lists his gender as "female" in what some are characterizing as a deliberate attempt to match with straight men on the app.
James Charles' Tinder profile goes viral for all the wrong reasons.
This isn't the first time that the 20-year-old has been called out for identifying as female on Tinder. In May, multiple heterosexual men claimed they came across the internet personality's account while looking for women.
Article continues below advertisement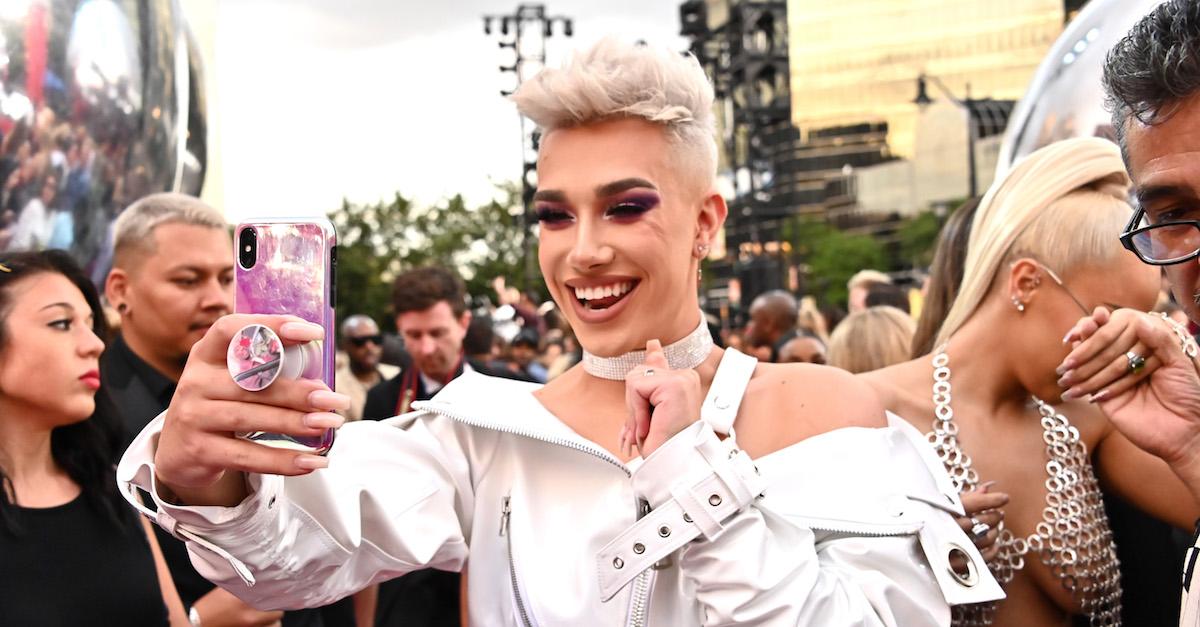 Around the same time, fellow influencer Tati Westbrook accused her former friend of "manipulating people's sexuality," citing an incident in which he allegedly tried to coerce a straight waiter into hooking up at a restaurant.
"You are using your fame, your power, your money, to play with people's emotions," Tati said in a since-deleted YouTube video. "You're threatening to ruin them. You're threatening to embarrass them, and you're doing that to have them behave sexually in your favor, even if they're straight."
Article continues below advertisement
At the time, James' Tinder bio reportedly read: "I am in fact not a woman but I do wear makeup for a living and some straight guys apparently can't tell the difference so I guess that's a good thing and now here I am so hi I'm James."
In recent screenshots of James' profile, his bio says: "Looking for a tall funny guy to solve escape rooms & watch horror movies with. Please don't harass me, ask for weird things, or report me for being a catfish. Just genuinely looking for love like everyone else."
Article continues below advertisement
According to one Twitter fan, "James Charles has a verified Tinder account, in which he is listed as a 'female' and straight guys are not happy about it" — a statement we found to be true when searching on social media.
One disgruntled Tinder user wrote, "WHY is JAMES CHARLES on my TINDER? Deleted the app." Another commented, "HAHAHA my brother just found James Charles on tinder and my brother is straight."
James has yet to comment on the confusion surrounding his profile, but it's only a matter of time before he's caught in the middle of another scandal.
James Charles defends himself against sexual harassment allegations.
In a November interview with Paper magazine, the New York native hit back at claims that he sought to trick or seduce straight men into being gay. "What that statement implies is that gay men are all predatory, which is disgusting, not true, and very dangerous to put out there," he explained.
Article continues below advertisement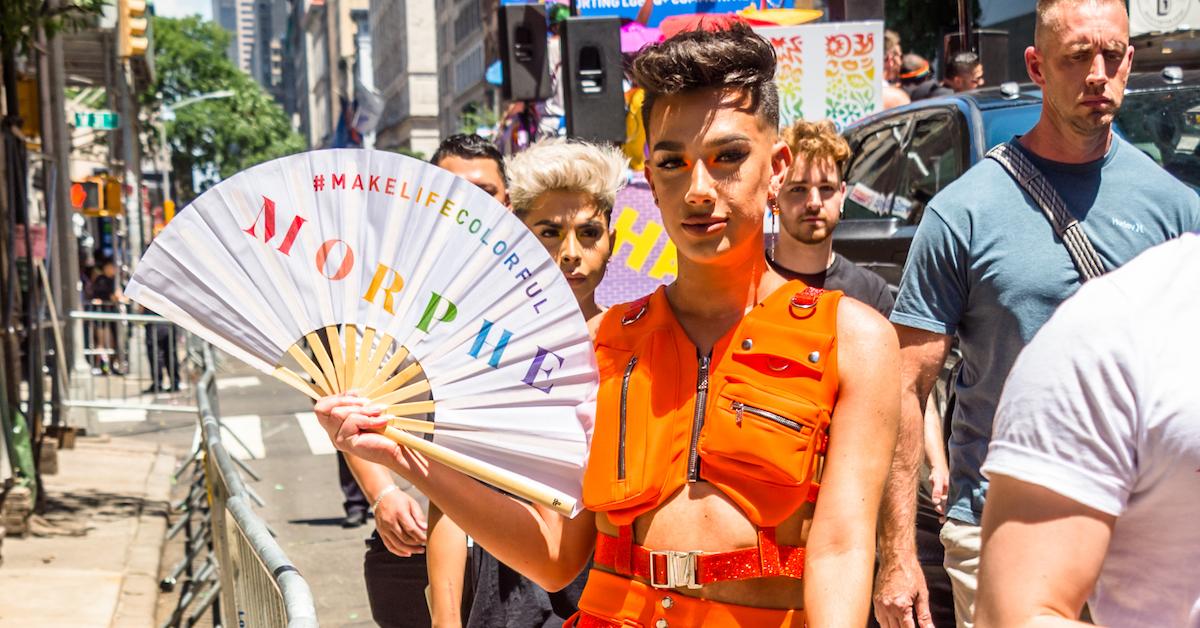 "The whole situation was scary for the LGBTQ+ community and paints a really bad picture of gay men," he added.
James previously dismissed Tati's version of events surrounding his interaction with the "straight waiter" she referred to in her takedown of the star.
"The reality is that the 'hook-up' was completely consensual," the Morphe Cosmetics collaborator maintained in his response to Tati. "[He] told me that he was bisexual and later on told the world he was bisexual. There's nothing wrong with that."
We wonder how long James will last on Tinder this time…