Jana Duggar's Instagram Has Everyone Convinced She's Dating
Fans think 'Counting On' star Jana Duggar is finally dating based on her Instagram — plus is Jana gay?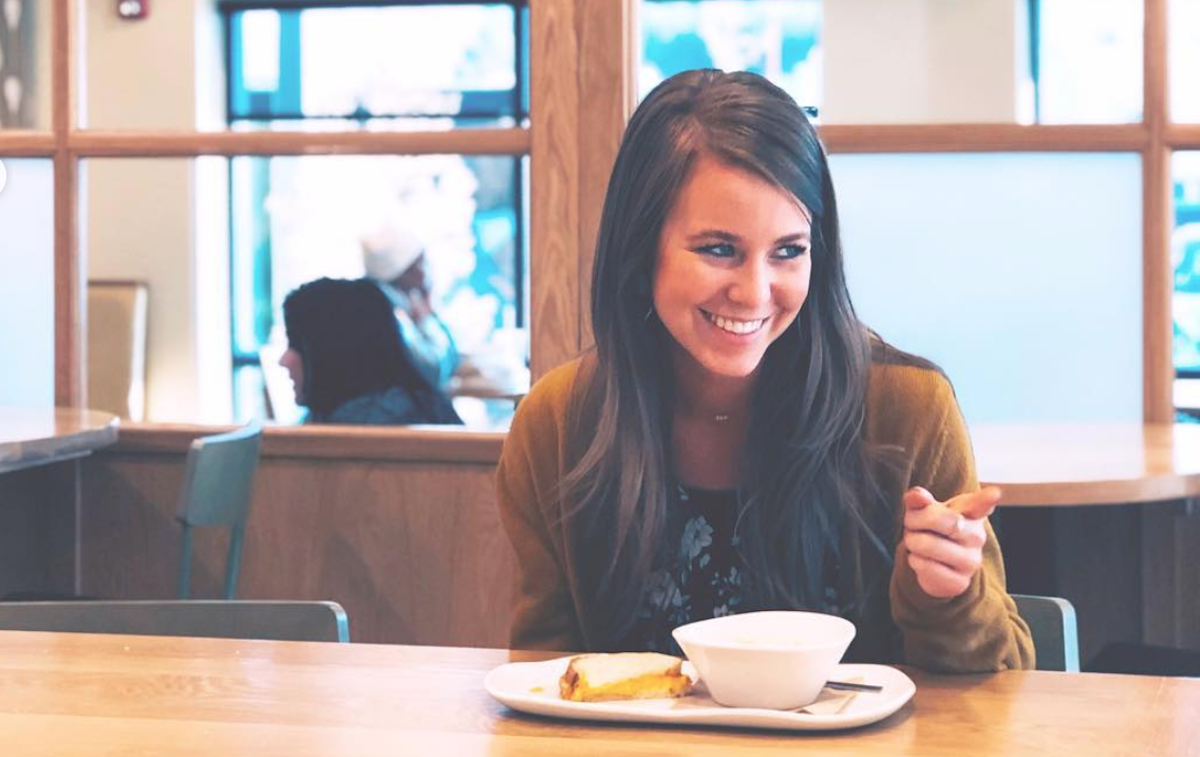 Is Jana Duggar finally dating? The eldest daughter of the famed 19 Kids and Counting clan sparked rumors that she is in a courtship after setting up her own Instagram page on Jan. 10. The move came two days before her 29th birthday.
Article continues below advertisement
Fans immediately started speculating that Jana, who is currently featured in TLC's Counting On, could be in a relationship due to the fact that the other Duggar daughters waited until they were courting, engaged, or married to start their own social media accounts. But the brunette beauty's younger sister, Jessa Seewald, quickly dismissed the gossip.
"Haha! That's been merely coincidence for some," the 26-year-old mother-of-two explained. "Definitely not a prerequisite. She's not in a relationship. But if anyone is interested, please send all applications to me. I will check them out thoroughly."
Article continues below advertisement
Though Jana might not be settling down anytime soon, she's been romantically linked to a few people. Scroll down for a closer look at her rumored love interests.
Jana Duggar's courting history:
Article continues below advertisement
The most persistent rumor is that Bringing Up Bates star Lawson Bates is courting Jana. The duo has been friends for some time — Lawson even shared a photo of Jana on Instagram in July 2018, though it was quickly deleted — and the 26-year-old is one of the few non-family members that Jana follows on social media.
Despite their families many similarities — they both have 18 siblings — it doesn't look like the pair is headed for marriage. Lawson seemingly confirmed their platonic relationship by liking Jessa's comment about Jana's current dating situation.
Article continues below advertisement
The reality star has also been linked to family friend Caleb Williams, who began appearing in the Duggars' social media pictures two years ago. However, he revealed in a Facebook post that the two were just friends. He is currently facing charges for aggravated criminal sexual abuse in Illinois stemming from several incidents — the first of which dates back to 2015.
Article continues below advertisement
Jana was also briefly paired with former NFL player Tim Tebow after her father, Jim Bob Duggar, met with the athlete's mom, Pam, in 2014. But internet sleuths soon discovered that the supposed couple had never crossed paths, so that rumor quickly died. The footballer-turned-pro-baseball-player has since become engaged to former Miss Universe, Demi-Leigh Nel-Peters.
Is Jana Gay?
Though being single at 29 is perfectly normal for most women these days, Jana's strict Christian upbringing and the fact that many of her siblings tied the knot in their early 20s has led fans to wonder if she's gay.
There was even talk that Jana had found love with the Duggar family tutor, Laura DeMasie. However, when a fan asked for confirmation on Twitter, Laura responded with a firm "no."
Article continues below advertisement
If Jana is in fact a lesbian, we hope she can find the courage to live her truth openly and proudly!
Watch Jana and the rest of her Duggar siblings on Counting On Mondays at 9 p.m. on TLC