A Certain Character's Death in 'The Handmaid's Tale' Would Be Too Much for Some Fans (SPOILERS)
Is Janine dead in 'The Handmaid's Tale' Season 5? Her life is in danger early on, but she has already been through so much on the show.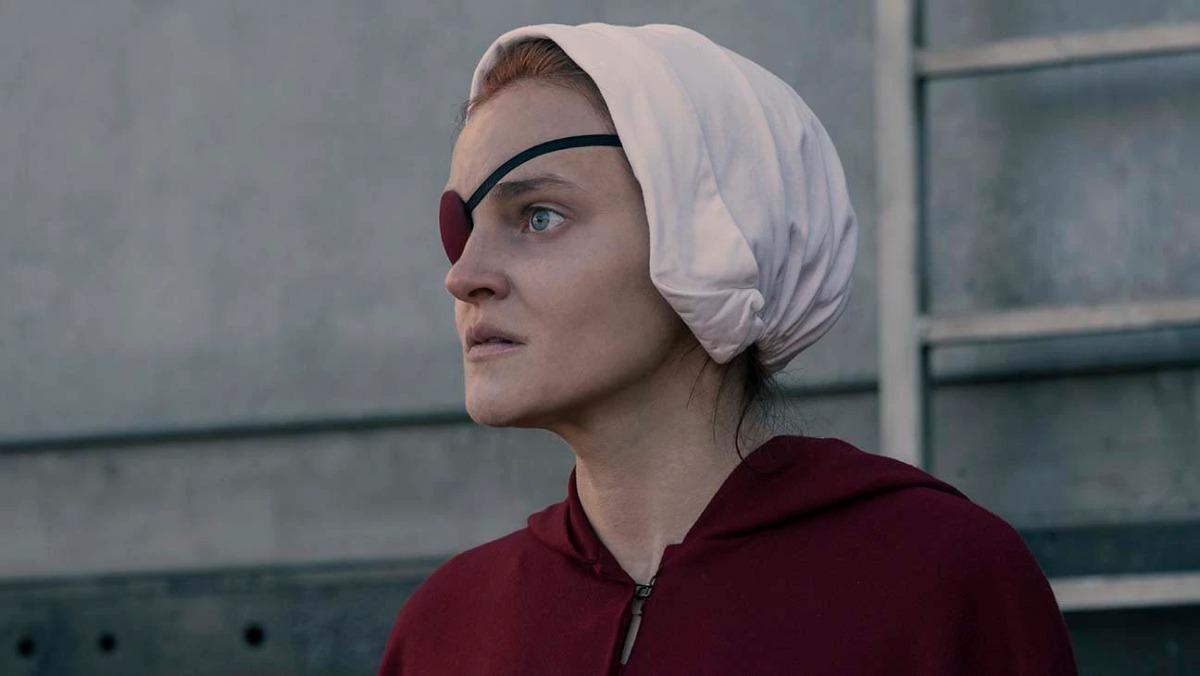 Spoiler warning: This article contains spoilers for the first two episodes of The Handmaid's Tale Season 5.
There's little that The Handmaid's Tale writers could do to Janine at this point they haven't done already. Except, you know, kill her. But with her life in serious danger right now, it has to be asked — is Janine really dead in Season 5?
Article continues below advertisement
Janine's life hangs in balance at the end of Episode 2 and fans are reeling with the possibility that they could lose one of the only genuinely good people left in the show. This is the same person who helped June multiple times, risked her life just to see her child, and bore the brunt of Aunt Lydia's fury often. She can't die now. Or can she?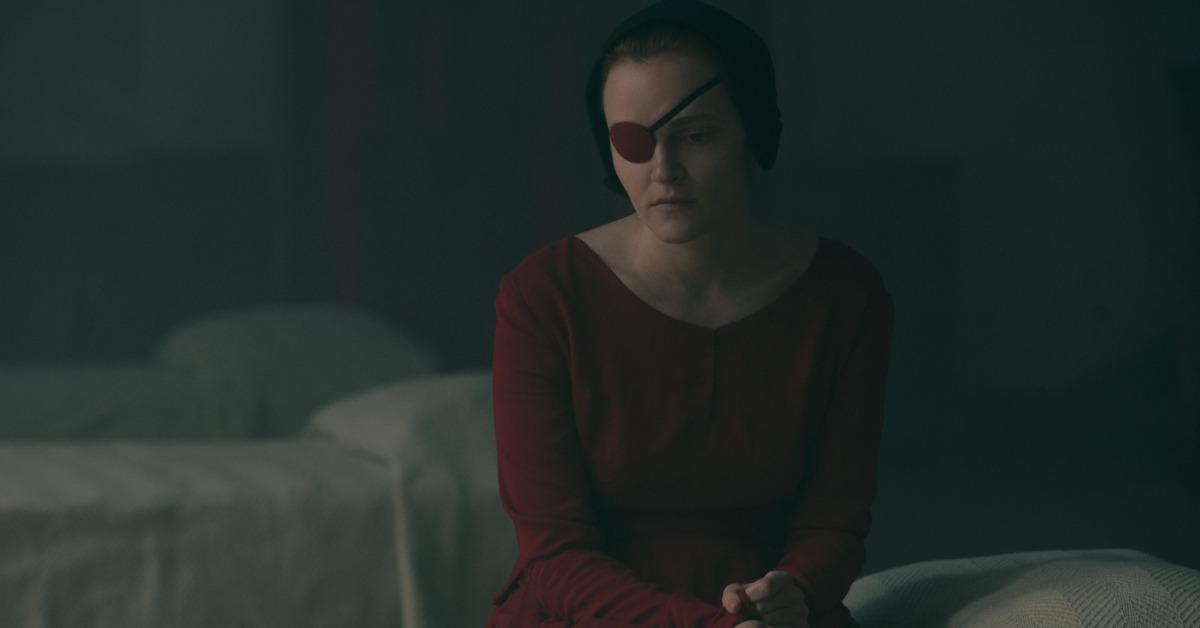 Article continues below advertisement
Is Janine dead on 'The Handmaid's Tale'?
At the end of Season 5, Episode 2, Janine shares a forbidden chocolate with Esther, who, it seems, has finally come around to the fact that her place as a handmaid is unavoidable. But, unbeknownst to Janine, Esther somehow poisoned the chocolate. And even though Esther might die too, dying appears to be her goal.
In Janine's final moments of the episode, she passes out while gurgling blood. But would they really kill off such a beloved and longtime character so early in the season? While we can't give away any spoilers from the rest of Season 5, we can say that it's almost certain that Janine survives.
According to IMDb, Madeline Brewer, who plays Janine, is in Episode 3. So unless that's because she has a funeral held in her honor, it looks like Janine doesn't die.
Article continues below advertisement
But at this point, it's hard to say what the ramifications of this poisoning will be. Could Janine be brain dead? Or will she be in a coma for the rest of the season? Those both seem like legitimate options, especially with how dire The Handmaid's Tale often is.
Whether or not Esther is alive herself, Janine has already lost an eye and she has been put through tremendous physical and mental torture.
Article continues below advertisement
Esther likely poisoned Janine with plants.
When we meet Esther in Season 4, we learn that she knows all about plants. It's what young girls are taught before they become wives in Gilead, after all. But Esther is also an expert at poisonous plants and she made a poisonous tea before.
She probably got her hands on some kind of fatal plant when she was at the Putnam house and used it in the chocolates that she and Janine ate.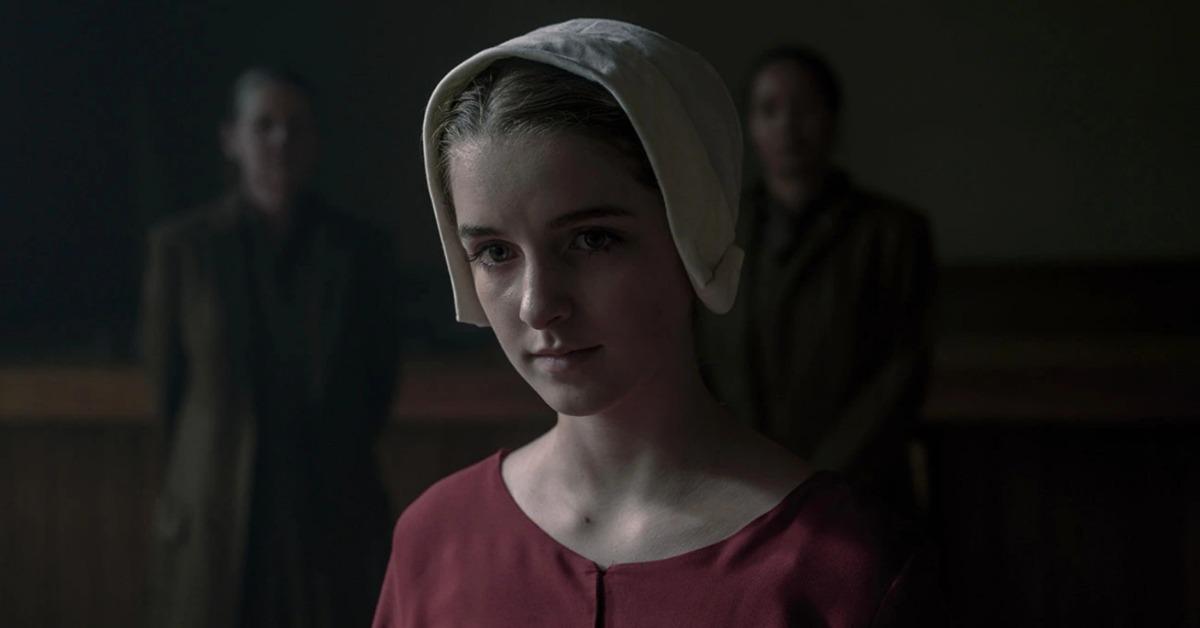 Article continues below advertisement
Will Janine get out of Gilead?
If Janine survives Esther's poisoning, you'd think it would prompt her to finally escape. However, something tells us that's not really her goal. When she suggests to Aunt Lydia that, if Esther is placed with the Putnam family, Janine might be able to visit baby Angela, her daughter, it's clear that Janine is exactly where she wants to be.
Let's just hope that it's not also two steps away from the morgue. Because we can handle Fred Waterford getting beheaded. And we're fine with whatever Hell June plans to rain down on other commanders.
But Janine is one of the only pure things about The Handmaid's Tale and hasn't she been through enough?
Watch new episodes of The Handmaid's Tale on Wednesdays on Hulu.