Blessed Be the Fruit of More 'Handmaid's Tale' Seasons — How Many Total Seasons Will There Be?
Based on Margaret Atwood's 1985 novel of the same name, Season 5 of Hulu's 'The Handmaid's Tale' is just around the corner. How many more seasons?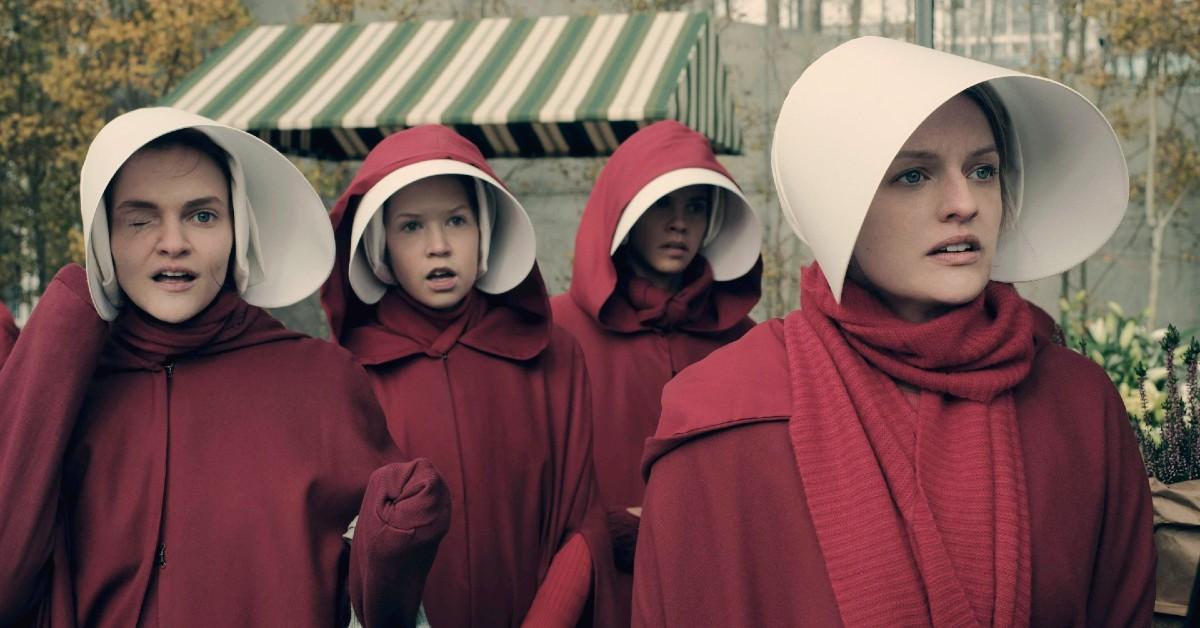 Blessed be the Fruit, fellow Handmaid's Tale fanatics. It's been more than a year since the April 2021 release of The Handmaid's Tale Season 4, and die-hard fans of the upsettingly ironic futuristic dystopian series are ready for the fifth installment — which will hit Hulu on Wednesday, Sept. 14, 2022. For those who've been under a pop culture rock since 2017, The Handmaid's Tale is based on the 1985 novel of the same name by Canadian author Margaret Atwood.
Article continues below advertisement
It follows a New England totalitarian community filled to the brim with patriarchal, misogynistic, and white supremacist ideologies. Said Republic of Gilead has overtaken what used to be the U.S. federal government, turning helpless fertile women into slaves for purposes of procreation. More specifically, the story follows a handmaid named June Osborne (Elisabeth Moss) — aka "Offred" and eventually "Ofjoseph" — who does what it takes to survive while falling victim to her sexual duties. Of course, rebellion becomes a major theme in the storyline.
The official synopsis for Season 5 reads as follows: "June faces consequences for killing Commander Waterford while struggling to redefine her identity and purpose. The widowed Serena attempts to raise her profile in Toronto as Gilead's influence creeps into Canada. Commander Lawrence works with Aunt Lydia as he tries to reform Gilead and rise in power. June, Luke, and Moira fight Gilead from a distance as they continue their mission to save and reunite with Hannah."
While we're thrilled for the arrival of Season 5, how many more seasons will there be of The Handmaid's Tale?
Article continues below advertisement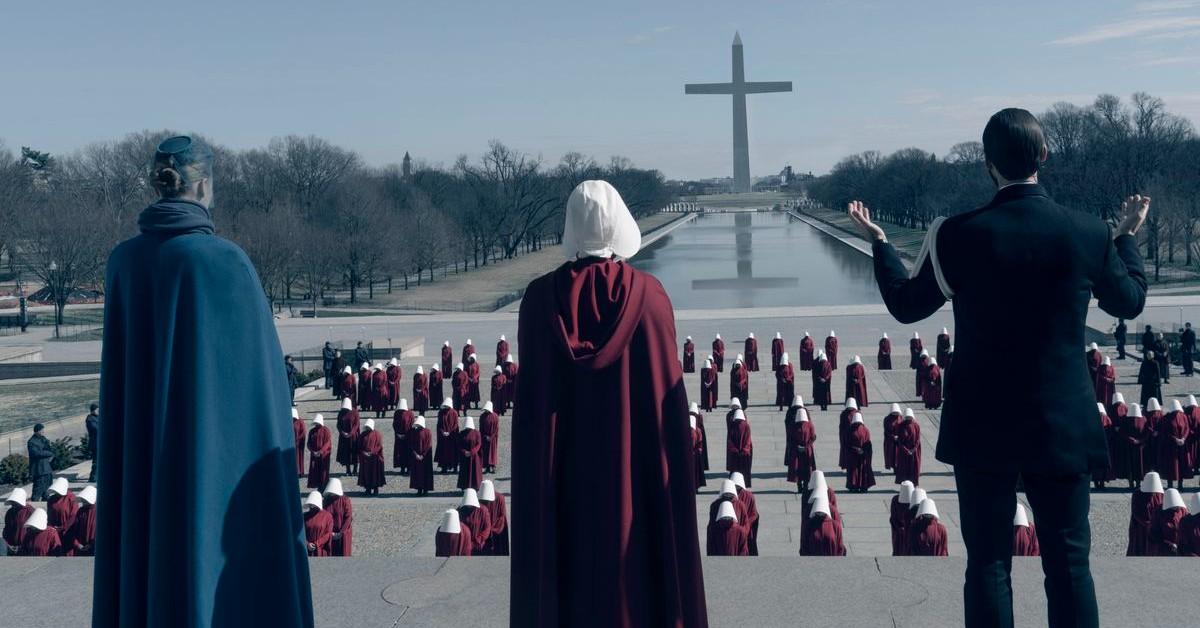 How many seasons will Hulu's 'The Handmaid's Tale' go on for?
Even the best of the best series have to come to an end eventually. Created by Bruce Miller, the 15-time Emmy-winning series will officially end with Season 6.
"The success of The Handmaid's Tale remains paramount for us," Head of Scripted Originals at Hulu Jordan Helman explained to Deadline in August 2021.
Article continues below advertisement
He continued: "That said, what is also most important to us is that we close out that show in creative fashion that feels organic, so we are in constant communication, literally right now, talking with Bruce [Miller], Lizzie [Moss] and Warren [Littlefield], about what the best way to end The Handmaid's Tale is. We haven't landed on an answer … I imagine we're going to be able to answer that question in the coming months."
The answer finally came in September 2022 when creator and showrunner Bruce Miller announced news of a sixth and final season during the premiere of Season 5 of The Handmaid's Tale at TIFF.
"It has been a true honor to tell the story of Margaret Atwood's groundbreaking novel and chillingly relevant world, and we are thrilled to bring viewers a sixth and final season of The Handmaid's Tale," he announced.
Article continues below advertisement
"We are grateful to Hulu and MGM for allowing us to tell this story, which unfortunately has remained as relevant as ever throughout its run, and are in awe of our incredible fans for their unwavering support and without whom we never would have gotten to this point," he continued.
Article continues below advertisement
Hulu will expand the Margaret Atwood universe with a spinoff of 'The Handmaid's Tale.'
Considering award-winning author Margaret Atwood released the sequel to The Handmaid's Tale, The Testaments, in 2019 — aka 34 years years later — this gave Hulu plenty of content to work with. The long-awaited sequel occurs 15 years after the final scene in her bestselling 1985 book (which remains disturbingly current in 2022). And yes, The Testaments is officially happening at Hulu.
And though The Testaments will be a direct sequel to The Handmaid's Tale, Bruce Miller wants them to be separate entities.
"It's not the June Osborne Tale, it's The Handmaid's Tale and a certain time of her life when she identified a certain way. When that time ends, luckily, very fortunately, we get to go into The Testaments, which June's story is a part of but not central to," he told The Hollywood Reporter.
Article continues below advertisement
"It's a perfect creative situation that we get to peel off but maintain our connection with all of our characters that we've built and loved, and all of the actors. The part that is heartbreaking and terrifying is to leave the actors behind," he continued, possibly pointing to the fact that Elizabeth Moss' involvement in The Testaments has not been confirmed.
"I tried as much as possible, and I'm still trying, to not really make The Handmaid's Tale about The Testaments," Bruce Miller shared of not wanting the lines to be blurred.
And while many believed Season 5 should mark the end ofThe Handmaid's Tale — Screen Rant literally having a story titled "Why Handmaid's Tale Needs to End With Season 5" — one more installment and a sequel series are on the way.
Seasons 1 through 4 of The Handmaid's Tale are currently streaming on Hulu.