Julia and Brandon's Separate Bedrooms on '90 Day Fiancé' May Have Been Pointless
Julia Trubkina and Brandon Gibbs have garnered attention for their storyline on '90 Day Fiancé,' partly because of the rumors that Julia is pregnant.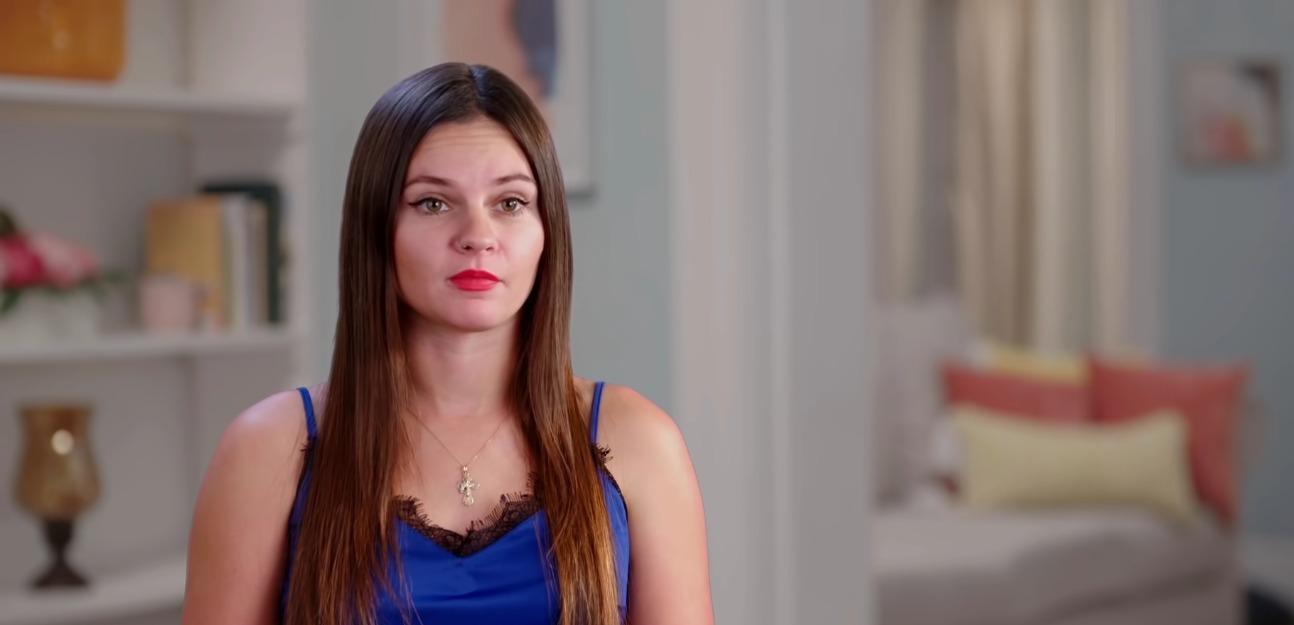 In some ways, if you're part of 90 Day Fiancé and you don't have rumors flying around about you, you're doing something wrong. But when the trailer for Season 8 dropped and it appeared that Julia Trubkina was pregnant with fiancé Brandon Gibbs' baby, it started rumors even before we had really gotten to know the young couple.
Article continues below advertisement
Now, people are wondering when the elusive scene with the pregnancy test comes and if there's any truth to it. Reality shows are known for getting you with the scenes which turn out to mean the opposite of what is presented in a preview. But with all of the emphasis put on Brandon and Julia's sex life, a surprise pregnancy wouldn't be the wildest thing to happen this season.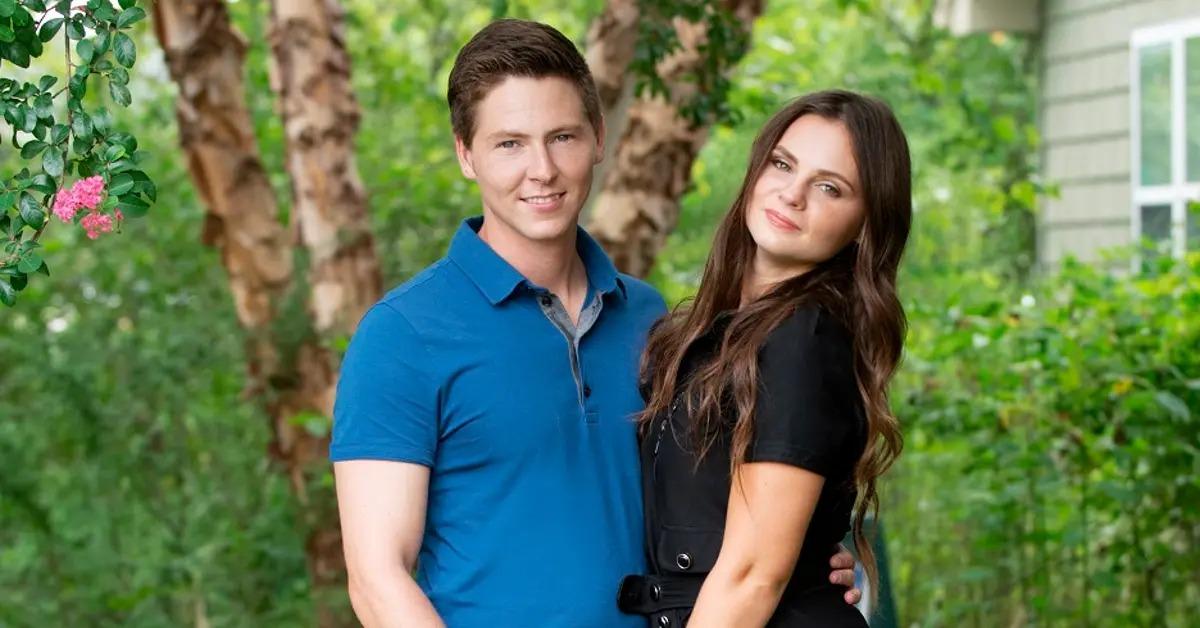 Article continues below advertisement
So, is Julia pregnant on '90 Day Fiancé'?
At the end of the Season 8 premiere, a teaser that showed Julia and Brandon waiting on results from a home pregnancy test made it seem like she accidentally gets pregnant at some point. There's even an exchange between them where they talk about what "two lines" mean on a test. Typically, that means the pregnancy test is positive. But neither Brandon or Julia have been too forthcoming outside of the show to reveal what the scene means or when it comes this season.
On Instagram, Julia did sort of address the rumors of being pregnant. She said in a live video that she had multiple fans asking the same question and promised it would be revealed on the show and only then would viewers know what happens. If the rumors are to be believed, it might explain Julia wearing an oversized bathrobe in a recent Instagram video advertising her Cameo account. And, honestly, her lack of form-fitting clothes in general lately.
Article continues below advertisement
It would come as little surprise to most if Julia is pregnant. She has been vocal about her refusal to use birth control and, apparently, Brandon isn't into condoms. Despite being forced to have separate bedrooms in Brandon's parents' house, there has likely been plenty of middle of the night sneakiness to afford them time to inadvertently make a baby. Still, neither have confirmed as much so far.
Article continues below advertisement
Julia and Brandon's relationship hasn't been great since she arrived.
If Julia is pregnant this season, it may not be the best timing. She has become increasingly fed up with her responsibilities on the family farm, which Brandon had failed to relay to her before she moved to the United States. And with her ultimatum of them moving out of the house or else she'll move back to Russia, things are bound to get even more uncomfortable with Brandon's parents.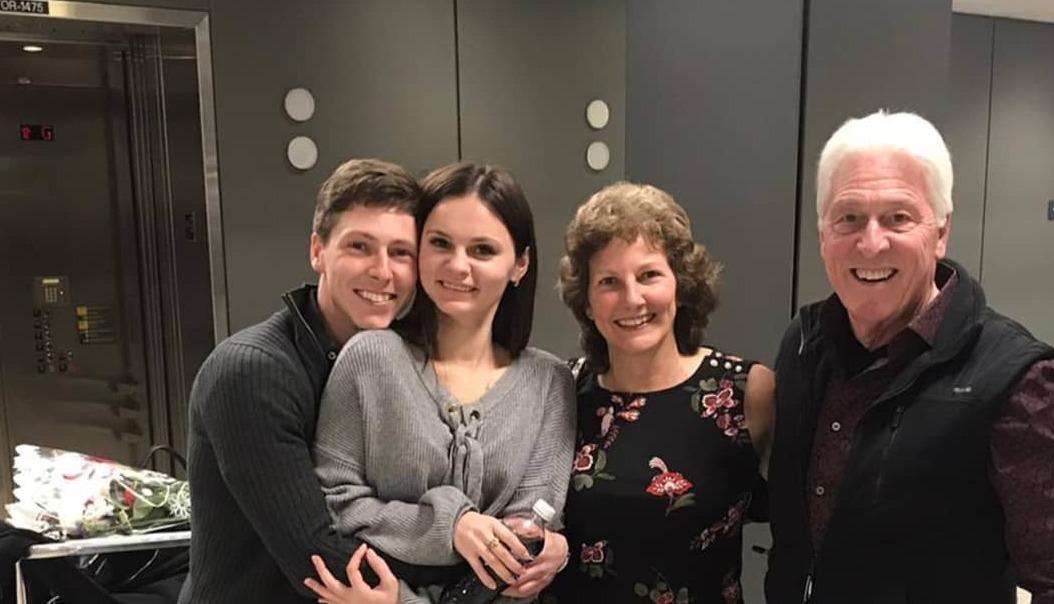 Article continues below advertisement
You might say all of this could have been avoided, had Brandon told her they wouldn't be sharing a bedroom. Or, if he had at least hinted that she would be expected to help out with farm work. Then again, she didn't come to the U.S. to be a farmhand. She came to start a life with Brandon and right now, things aren't looking great between them.
Is Julia still in the U.S. after '90 Day Fiancé'?
Julia's threats about leaving the U.S. aren't necessarily in vain. She seems to truly mean what says when she warns Brandon that if he doesn't find them a new place to live, alone, she plans to go home to Russia. While she hasn't revealed what happens after the season is over, Julia's Instagram is full of shots of her and Brandon at the family farm, meaning she may not leave.
Article continues below advertisement
Unless those are old photos Julia hadn't shared until now, the pair might have been able to improve their relationship. It does seem like they're still together and that, somehow, Brandon worked things out between Julia and his parents. At least, let's hope that's the case.
Watch 90 Day Fiancé on Sundays at 8 p.m. ET on TLC.