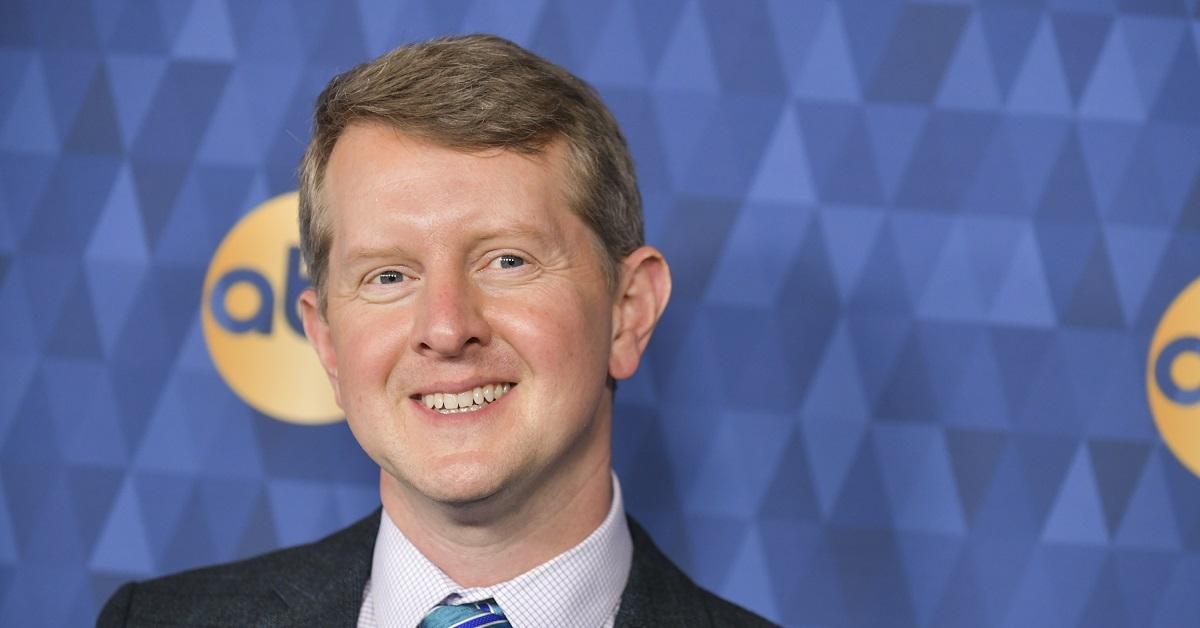 Ken Jennings May Be in Line to Take Over for Alex Trebek as 'Jeopardy!' Host
Ken Jennings is joining 'Jeopardy!' as a consulting producer, but many are wondering whether he'll eventually take over for Alex Trebek.
New episodes of Jeopardy! are set to begin airing on Sept. 14, and Ken Jennings has a new role behind the scenes. The show recently announced that Ken, who was recently crowned the best Jeopardy! contestant of all time, would be joining the show as a consulting producer.
In that role, he'll record video questions for the show, and act as a "general ambassador" for the series.
Article continues below advertisement
Is Ken Jennings taking over for Alex Trebek?
Although Ken is currently taking on a behind-the-scenes role, some are wondering whether the announcement that he was joining the show means that he may eventually take Alex Trebek's role as host. Over the past year, Alex has been public about his battle with colon cancer, and the show may be planning for a world where he is no longer capable of or interested in hosting the show.
Article continues below advertisement
If that's the case, Ken would make sense as a future host. He's the most successful contestant in the show's history, and he's already said that he never plans to compete on the show again. "Though I've played my last round of Jeopardy! as a contestant, I'm delighted to have the opportunity to remain involved with my favorite show," Jennings said in a statement. "I'm still in on all the action, but I don't have to worry about phrasing things in the form of a question anymore."
Although it's possible that Ken is being groomed for Alex's job, there's been no public indication of that yet. For now, it seems he'll largely be working behind the scenes. That may leave him better positioned to take over in front of the camera when the time comes, but for now, Alex is still happy to be doing his job as host.
Article continues below advertisement
What will 'Jeopardy!' be like when it returns?
Now that Jeopardy! is returning after halting production in response to the coronavirus, many are wondering what the new show will look like. The set had to be entirely redesigned to comply with health and safety regulations. There's now extra space between the contestants and Alex's lectern. Alex is optimistic about how the new version of the show will perform.
Article continues below advertisement
"I feel good, and I feel excited because once again Jeopardy! has demonstrated that it's at the forefront of television programming," Alex said in a statement. "I believe we are the first quiz show to come back on the air in the COVID-19 era. On a personal level, I'm excited because it gets me out of the house. It gives me something to do on a regular basis, and I was missing that."
In a statement in July, Alex gave an update on his cancer treatment. In the statement, he said that he was doing well, but that the treatments had left him battling some level of fatigue. "I am doing well. I have been continuing my treatment and it is paying off, though it does fatigue me a great deal. My numbers are good. I am feeling great," he said at the time.