'Rurouni Kenshin' Draws Plenty From Real Japanese History —What About the Legend of the Battousai?
Is the Battousai, Kenshin Himura, actually real? 'Rurouni Kenshin' derives its lore from plenty of real events in Japanese history.
The summer 2023 anime marks the return of some of our favorite anime both new and old. That includes the continuation of Bleach: Thousand-Year Blood War, Mushoku Tensei II, and even the likes of Rurouni Kenshin.
The original anime adaptation was first released in 1996 in Japan and would eventually make its way to Western television with an English dub in 2003 as part of Cartoon Network's old Toonami block.
A new anime adaptation began broadcasting on July 7, 2023 and is streaming on Crunchyroll.
Article continues below advertisement
The series has seen several different adaptations, including prologue movies and even live-action film adaptations in Japan. It remains one of the most popular and beloved anime around the world, particularly for its depiction of Japanese history. But how much of the story is based on actual real word events? Perhaps the most prominent question one might have is whether or not the legend of the battousai has any basis in fact. Is Kenshin Himura, the battousai, a real person?
Article continues below advertisement
Was Kenshin Himura, the battousai, a real person?
Rurouni Kenshin takes place in the early years of the Meiji Era, a period of late 19th and early 20th-century Japanese history in which the country would embrace Western technological advancements and begin outlawing swords to usher in an end to the age of the samurai.
It follows the titular Kenshin Himura, a peace-loving wandering samurai with a violent past. Having earned a reputation as an infamous assassin, he has since renounced this path and has vowed never to take a human life again.
He was previously known as Hitokiri Battousai and garnered a considerable kill count under this moniker. He even participated in a Japanese civil war known as the Boshin War. He now roams Japan trying to live peacefully as the era of the samurai is phased out, but he runs into several criminals and warriors who continually try to push him back toward his old ways.
Already, Rurouni Kenshin draws from the transitional period of the Meiji Era as an epic true-to-life setting. But what about the battousai himself?
Article continues below advertisement
On the one hand, Kenshin Himura is purely a fictional character and only exists within the realm of the series. However, he does have a real-world equivalent.
Several reports claim that Kenshin's character was inspired by Kawakami Gensai, a samurai who was once known as one of the four most notorious assassins of Japan's Bakumatsu period. He reportedly even used a similar nickname as hitokiri (manslayer) and was supposedly so fast with a katana that he could assassinate his marks in broad daylight.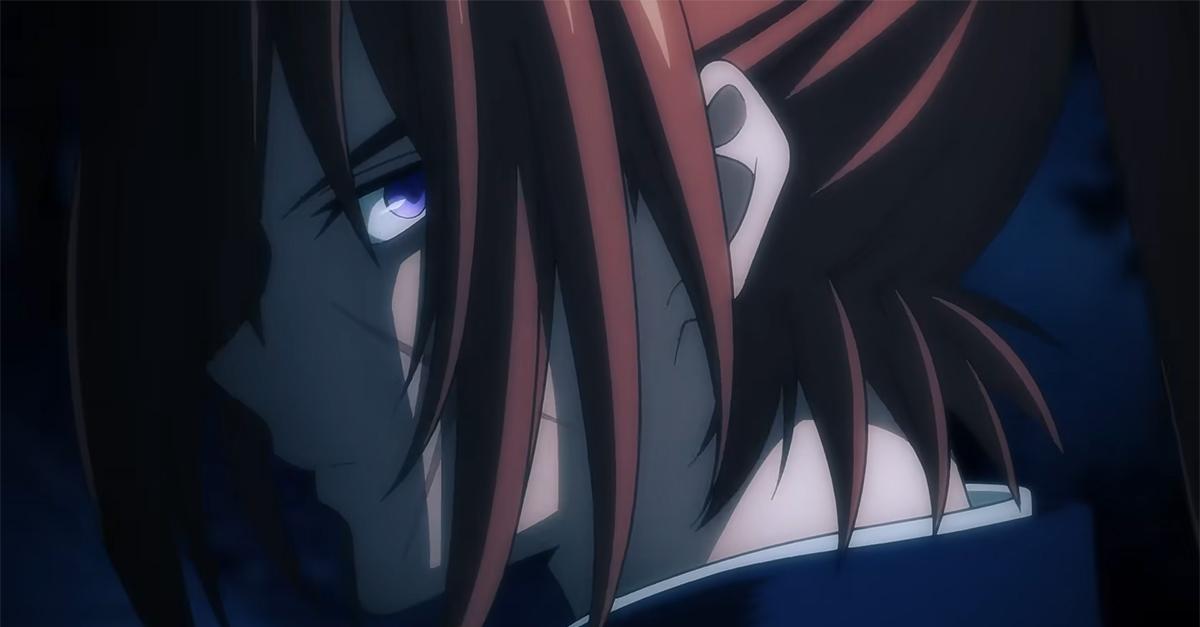 Article continues below advertisement
Kenshin isn't the only character inspired by real Japanese historical figures. His frenemy Sagara Sanosuke was based on Harada Sanosuke, a captain of the Shinsengumi organization of elite samurai. One of his major rivals, Saitou Hajime was based on another Shinsengumi captain of the same who eventually found work as an undercover police officer during the Meiji Restoration.
For all of the formidable and terrifying assassins in the anime, it's almost awe-striking to know how much of their stories came from real life.
New episodes of Rurouni Kenshin stream every Friday on Crunchyroll.