Kim and Kourtney Are at It Again — Why Are the Kardashian Sisters Feuding?
Reports of Kourtney and Kim Kardashian being locked in a feud are circulating online. Is their feud real? Here's the scoop on their relationship.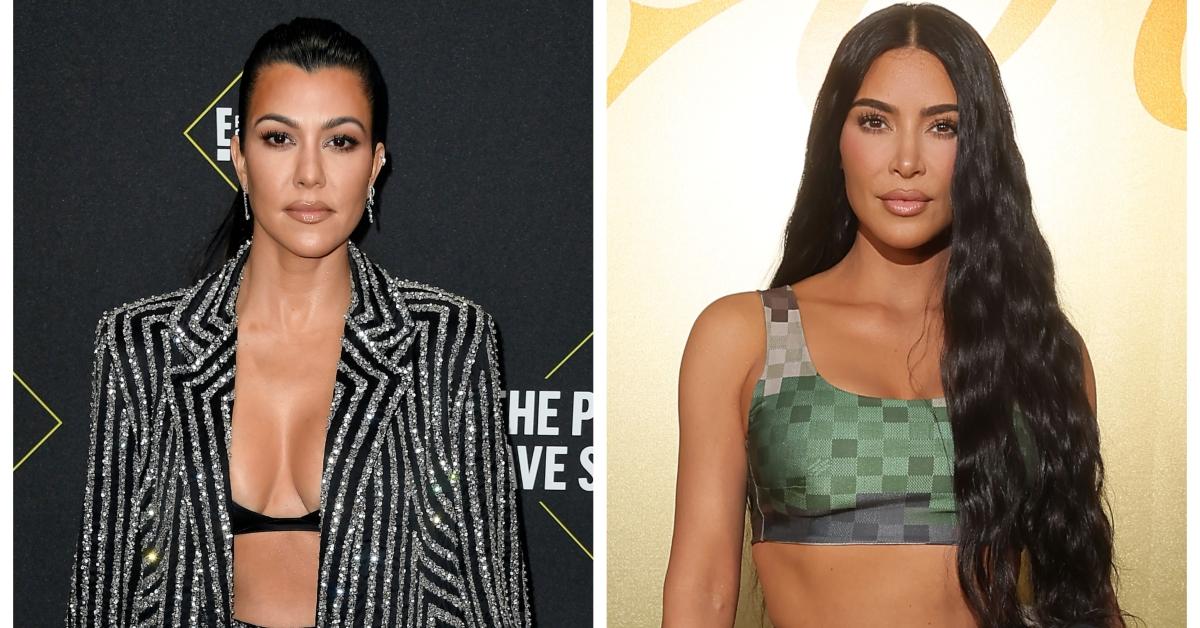 Tensions run high between all siblings, but throwing a film crew into the mix probably adds fuel to the fighting fires. The Kardashian family has grown up on television, giving fans access to some pretty wild arguments. Who can forget the first time we saw Kim and Kourtney throw down during the Season 18 premiere, when Kourtney was pretty much over being on the show.
Article continues below advertisement
Sometimes the fights are so goofy, there's no way they aren't stemming from something more serious. We still talk about the infamous food fight that Kim and Kourtney engaged in leading up to the Candyland-themed party for their daughters. It seems as if Kim and Kourtney tussle more than the other Kardashians, and they're at it again. Reports of a feud between Kim and Kourtney regarding Kourtney's wedding as well as Dolce & Gabbana are making the rounds. Is the feud real? Here's what we know.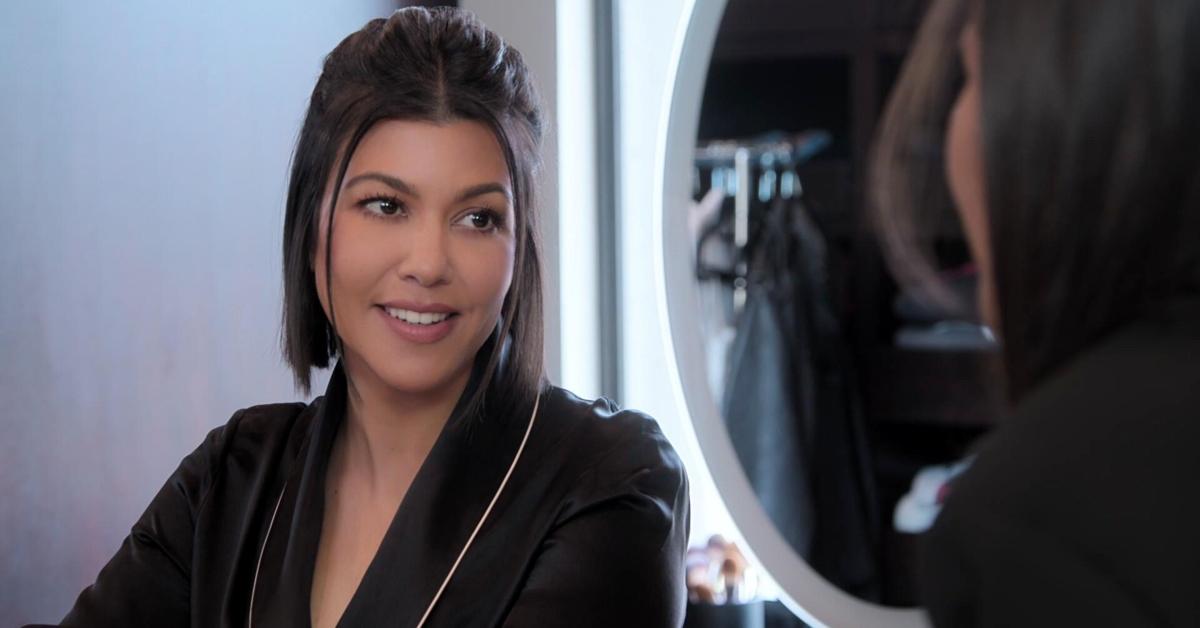 Article continues below advertisement
Is this feud between Kim and Kourtney real?
Again, Kim and Kourtney have a long and well-documented history of disagreeing. The latest feud actually began at Kourtney's wedding to Travis Barker in May 2022. The wedding itself was thrown by designers Domenico Dolce and Stefano Gabbana, of Dolce & Gabbana fame. Not only did the design duo create Kourtney's iconic dress, but the entire Kardashian clan was outfitted in classic Dolce & Gabbana gear.
A few months later in September 2022, Kim was suddenly the face of Dolce & Gabbana despite never really showing an intense interest in the designer prior to Kourtney's wedding. In an interview with Vogue where she proudly showed off her collaboration, Kim claimed the brand has "always been part of her life," because Kris Jenner's closet "contained a lot of Dolce & Gabbana." This didn't set well for Kourtney who accused her sister of using the wedding as a business venture.
Article continues below advertisement
The Dolce & Gabbana spectacle continues.
Kim's partnership with Dolce & Gabbana reaches its peak in Season 3, Episode 5 of The Kardashians when the family, minus Kourtney, heads to Milan for Kim's fashion show. Predictably, Kourtney spent most of the episode complaining about Kim. She even carved out enough time to make snide comments while poorly supporting Travis, who invested in a new restaurant in Calabasas.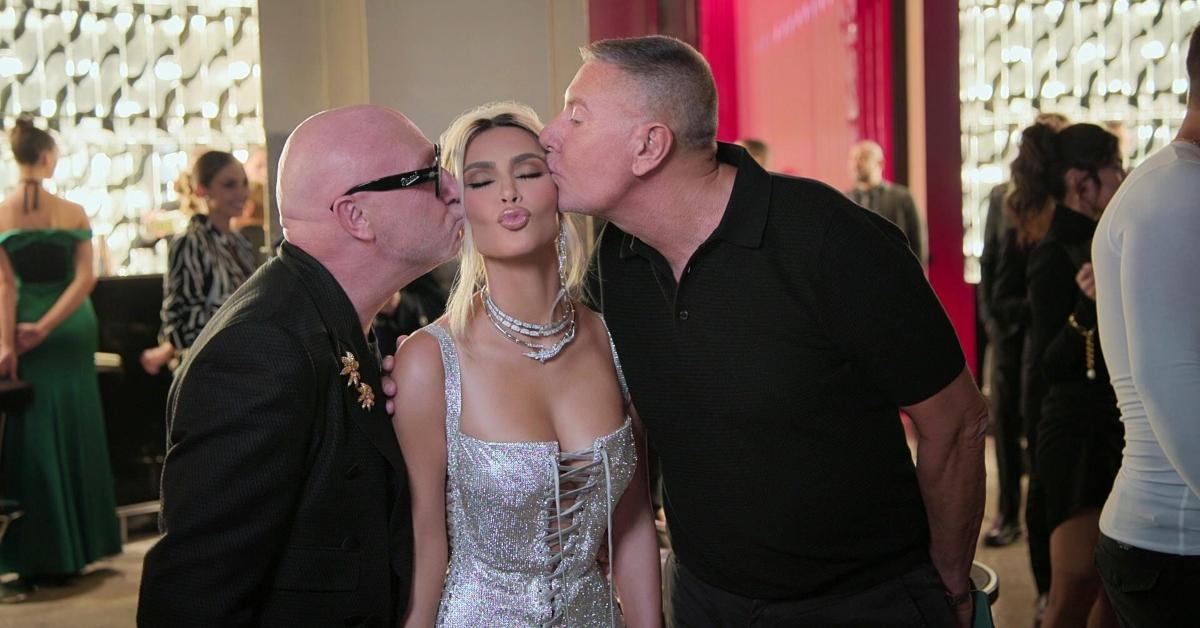 Article continues below advertisement
In Kourtney's opinion, Kim used the mood board she created for her wedding to launch the Dolce & Gabbana collection. Naturally, Kourtney only blames Kim for this egregious error. "It's also a brand," she said of the designers. "I can't really expect as much from them as I would my sister. Or I'm sure my mom did the deal." Duh Kourtney, Kris does all the deals, but we digress.
Ever the people-pleasing youngest child, Khloé tried to smooth things over by explaining to Kim where Kourtney's anger was coming from. "She feels like her wedding moment was taken away from her and she just feels like there's no loyalty in this family," she told her single-minded sister. This didn't sit well with Kim at all who released her anger like a Kraken.
Kim pointed out that she doesn't have to ask Kourtney's permission to do anything. Kim then pivoted over to accusing Kourtney of copying her. In Kim's mind, Kourtney borrowed looks from her previous weddings. Then the lowest blow was dealt when Kim said Kourtney has no friends apart from Travis. Oh boy, the Dolce & Gabbana gloves are off for this battle!
The Kardashians airs Thursdays on Hulu.