Did Kristy Katzmann Find a Baby Daddy on 'Labor of Love'?
Wondering if Kristy Katzmann is pregnant after 'Labor of Love'? Learn all there is to know about the influencer who's ready for a baby, love optional.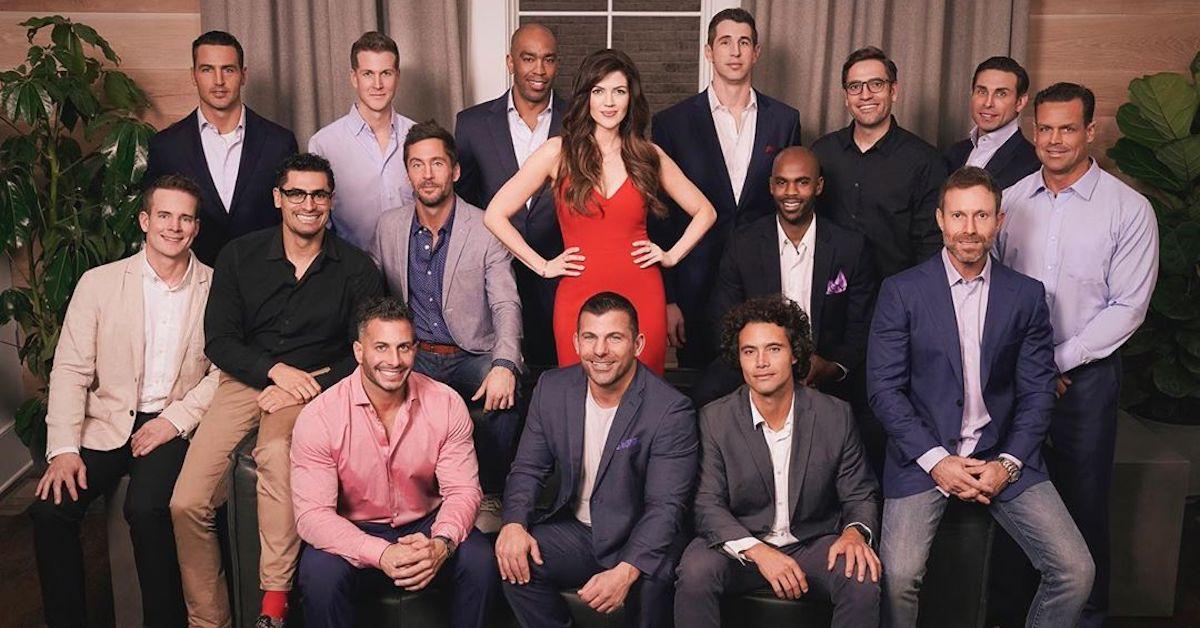 Kristy Katzmann is beautiful, successful, and has a full life, but while her professional life has worked out perfectly, she found herself in her 40s and ready for a baby. The only problem was that she hadn't yet found a suitable partner to take that journey with her.
Article continues below advertisement
But on Fox's Labor of Love, perhaps the influencer could have found the ideal mate to make a baby with. The question on everyone's minds as they watch her embark on that quest is: did it work? Is Kristy Katzmann pregnant after her reality TV search (and, if so, by whom)?
But first, let's get to know the star a little better.
Article continues below advertisement
Who is Kristy Katzmann and what does she do for a living?
Kristy wears a couple of hats, but both of her jobs center around her interests in beauty, wellness, and motherhood. The 42-year-old Chicagoan studied journalism at Notre Dame and has master's degrees in acupuncture and herbal medicine.
She applies her undergraduate education in her work on the women's lifestyle blog Modern Mamanista, which she runs with her sister Sarah and often posts about on her Instagram.
Aside from blogging and being a doting aunt to her sister's three teenage kids, Kristy also works as a key accounts manager for Ora Organic, a plant-based supplements company and wellness brand.
Article continues below advertisement
So, did it work? Is Kristy Katzmann pregnant or on her way to becoming a mom?
As viewers watch Kristy (and host Kristin Davis), determine whether any of the 15 dad hopefuls is right for her to start her family with, they'll undoubtedly wonder whether she was successful. Though plenty of women have kids in their 40s, it is a lot harder to conceive — and of course there's no guaranteeing she found the man she can start a family with.
Article continues below advertisement
As host Kristin states in the show's trailer, love is not Kristy's main objective in this search, though obviously she would love to find a romantic match as well as a parenting partner. It's just that the baby is the non-negotiable top priority, because the clock is ticking. "I would like to have a baby this year," she told the men vying to be her baby daddy, and that's a pretty short timeline!
Thankfully, Kristy seems to have an insurance plan and has opted to freeze her eggs with the help of Chicago fertility specialist Ova Egg Freezing.
The cryopreservation specialists already have a reality TV tie-in, because one of the nurse specialists on the team is The Bachelor alum, Whitney Bischoff Angel. Whitney did not find forever on TV with Chris Soules, but back in the Windy City she met her now-husband, Ricky Angel, and the couple recently celebrated their son Hayes' first birthday.
Article continues below advertisement
As for Kristy's path to motherhood, her social media profile doesn't offer much, but a post on her 42nd birthday (which was also Christmas), seems to offer a few clues.
Article continues below advertisement
As she reflected on the year, she wrote, "I've been going through some big life transitions, some exciting changes, and some moments of reckoning that have had me feeling a little down and out. But today, on my 42nd birthday, I'm looking back on this year and feeling proud. It wasn't easy and it wasn't what I hoped for, but it was good."
Article continues below advertisement
To us, that sounds like perhaps the journey we're about to watch on Labor of Love doesn't quite have the happy ending Kristy was hoping for, but that it was a valuable growth experience for her.
"It pushed me in new ways and broke me open," her birthday caption says of the year — which also included filming for the show. "It challenged me to choose myself and step into the parts of my life that scare me most. I'm digging into life, dropping my walls, and reconnecting with myself. ME. Not my achievements, not my successes, not my failures, and not my mistakes. Just me. And I'm learning to let that be enough."
Of course, we won't find out for sure until we get to the end of Labor of Love, airing Thursdays at 9 p.m. ET on Fox.