Is Leah Messer Pregnant? Fans Think She May Be Expecting With Boyfriend Jaylan Mobley
Rumors started swirling that 'Teen Mom 2' star Leah Messer and her boyfriend Jaylan Mobley are expecting a child. Is Leah pregnant again?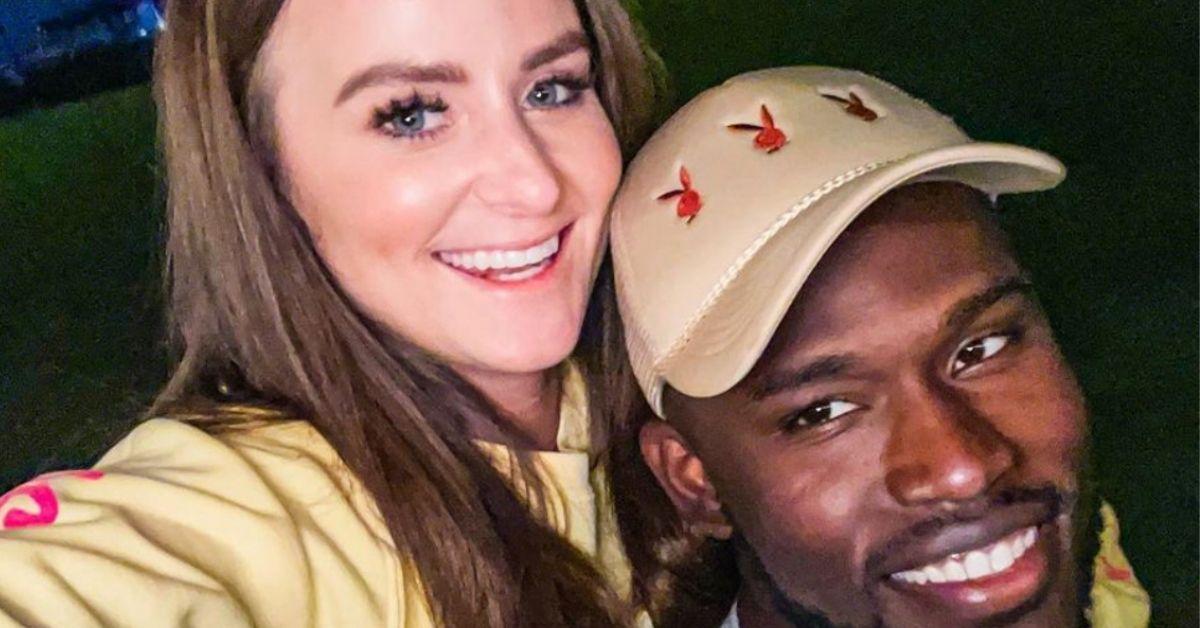 Over the years, viewers have seen Teen Mom 2 star Leah Messer go from a struggling teen mom to a published author and motivational speaker.
In fact, in her memoir Hope, Grace & Faith, she shared her story of redemption as she documented her battle with addiction, anxiety, and her previous abortion. She also discussed what it's like to navigate co-parenting three kids with exes Corey Simms and Jeremy Calvert.
Article continues below advertisement
It seems things are only looking up for Leah. And although she hasn't had the best luck in the romance department, she hasn't given up on love and dating. In September 2021, she went public on Instagram with her new man Jaylan Mobley.
Fast-forward to early 2022 and rumors began floating around that the newly minted couple could be expecting. Now, fans want to know the truth: Is Leah Messer pregnant with her fourth child? Keep reading to find out.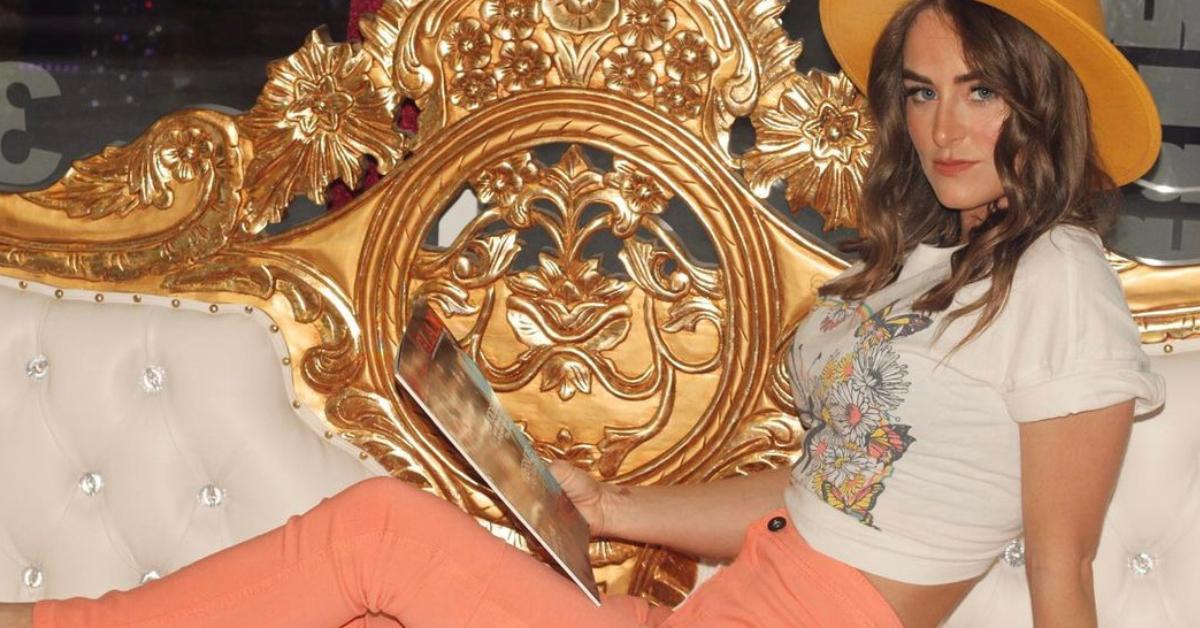 Article continues below advertisement
Fans think Leah Messer could be pregnant with new boyfriend Jaylan Mobley.
Fans are officially meeting Jaylan now as Teen Mom Season 11 gets underway. However, those who follow Leah on Instagram may have spotted him in her photos before that.
Rumors that Leah could be pregnant actually began circulating on Jan. 1, 2022, after the reality star shared a series of New Year's Eve photos with Jaylan. In some of the shots, fans claimed to have seen a bump. "I PEEP IT," one fan wrote, adding the pregnant woman emoji. Another wrote: "Looks like a baby bump."
Rumors of the potential pregnancy began to heighten more leading up to the Season 11 premiere. On March 2, the mom-of-three shared a photo of herself where she teased "new beginnings and new blessings" during the upcoming season.
Article continues below advertisement
Not to mention, Jaylan expressed his desire to have kids in the future during a preview clip of Season 11. He also asked Leah in the clip if he could see a photo of her kids. When she obliged, he quickly told her that her kids were "beautiful" and she seemed like a very good mother.
The chemistry definitely seemed to be there between them.
Article continues below advertisement
So, is Leah Messer pregnant?
As far as we know right now, Leah Messer is not pregnant, but she hasn't ruled out having more children in the future. In an interview with Us Weekly in March 2021, she doted on her daughters and expressed how proud she is to be their mom.
Article continues below advertisement
Leah shared, "I don't know where I'd be without them. Listen, if I were to ever get remarried, and let's say they didn't have kids and would want a child, it would have to come with terms and conditions this time because I put my work in!" She added, "I don't know. Whatever's meant to be will happen."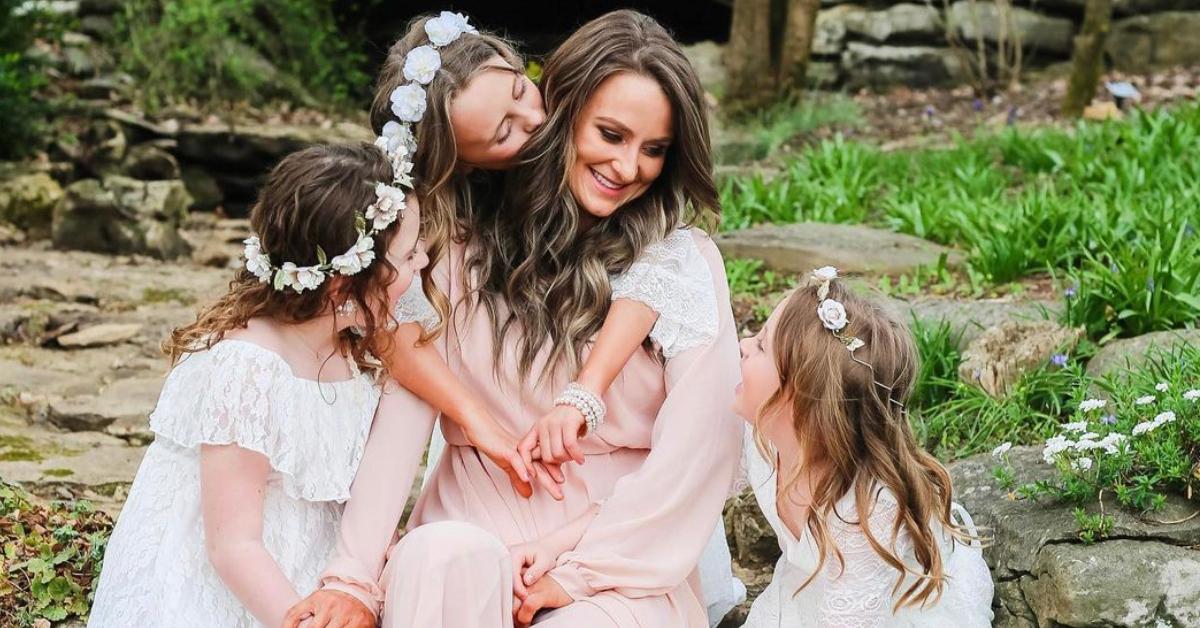 Leah shares her twin girls, Ali and Aleeah, with ex-husband Corey Simms, to whom she was married from 2010 to 2011. She also shares her youngest daughter, Addie, with her other ex-husband, Jeremy Calvert, to whom she was married from 2012 to 2015.
Teen Mom 2 airs on MTV on Tuesdays at 8 p.m. EST.