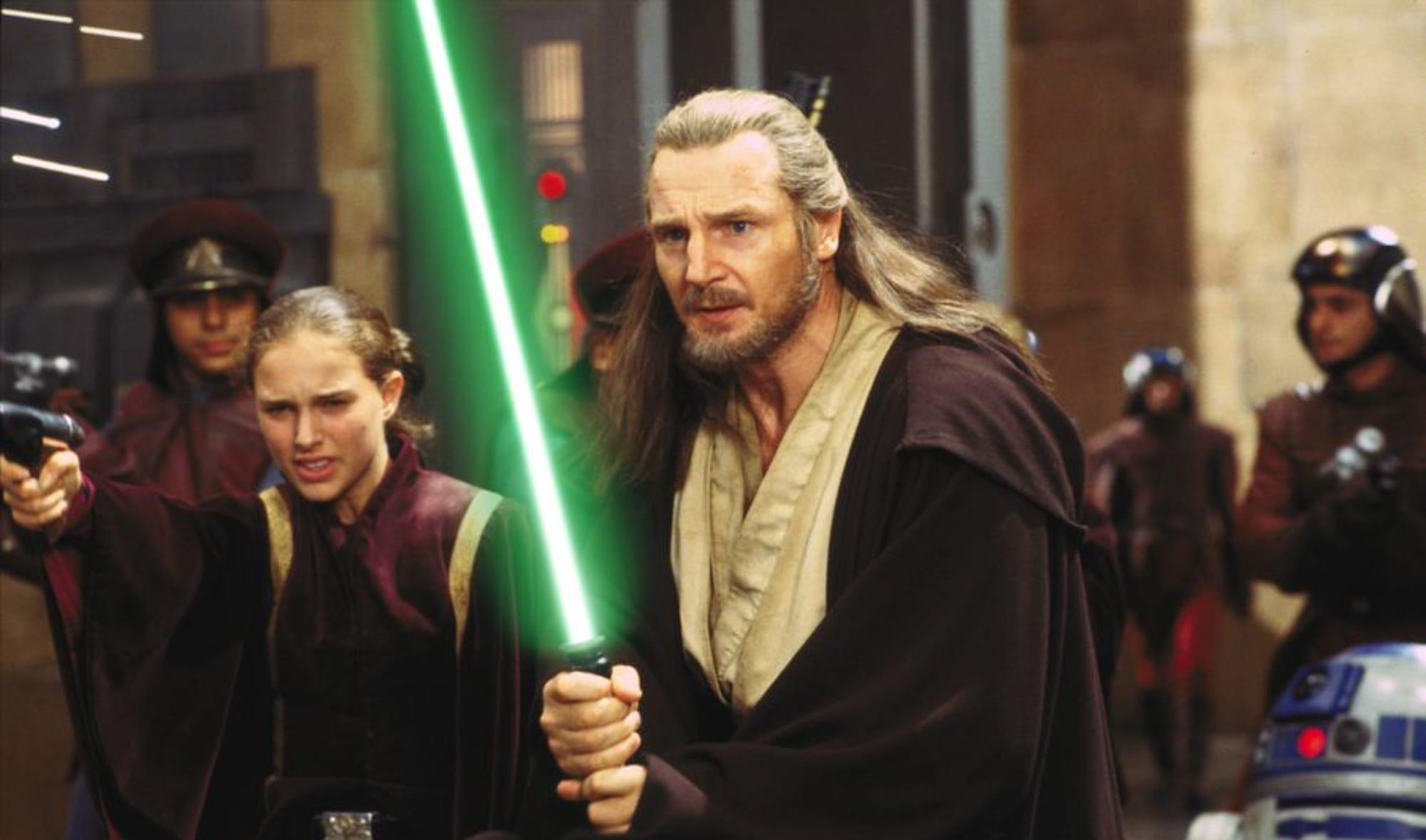 The 'Obi-Wan Kenobi' Finale Is Here — Does Liam Neeson Return as Qui-Gon? (SPOILERS)
Spoiler alert: This article contains spoilers for Episode 6 of Obi-Wan Kenobi.
We're not crying. You are!
After nearly two and a half years of anticipation and six incredible episodes, it's time for us Star Wars nerds to officially say goodbye to one of our most prized possessions: Obi-Wan Kenobi.
Article continues below advertisement
On June 22, the Disney Plus miniseries aired its finale and even brought back a few fan-favorite characters to perfectly wrap up the story. With that said, we can't help but think about Obi-Wan's former Master, Qui-Gon Jinn.
So, is Liam Neeson in Obi-Wan Kenobi? Let's find out!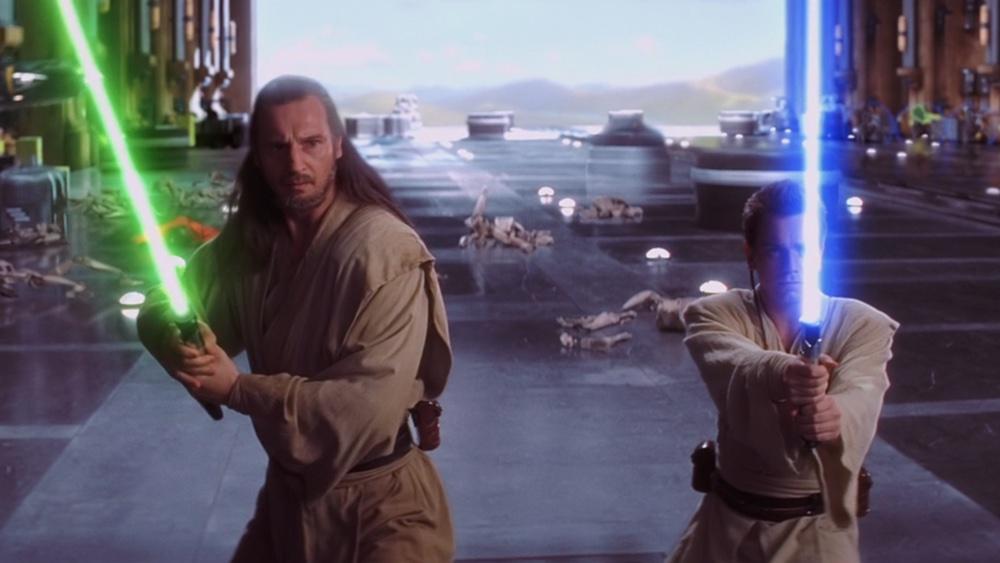 Article continues below advertisement
Is Liam Neeson in 'Obi-Wan Kenobi'?
After 23 years, everyone's favorite prequel Jedi is back!
Although Liam Neeson recently said to Comic Book that he'd only return to the franchise on the big screen, he surprisingly reprises his role as Qui-Gon Jinn in the finale of Obi-Wan Kenobi.
Qui-Gon Jinn appears as a Force ghost.
Once Obi-Wan returns to Tatooine to make sure Luke is safe and reassures Owen he will leave the youngling alone, he packs up his things and heads out into the desert in search of a new home.
Now, cue every single crowd applause and cheering sound effect because, while riding an Eopie, Obi-Wan spots someone in the distance. It's Qui-Gon Jinn as a Force ghost!
Article continues below advertisement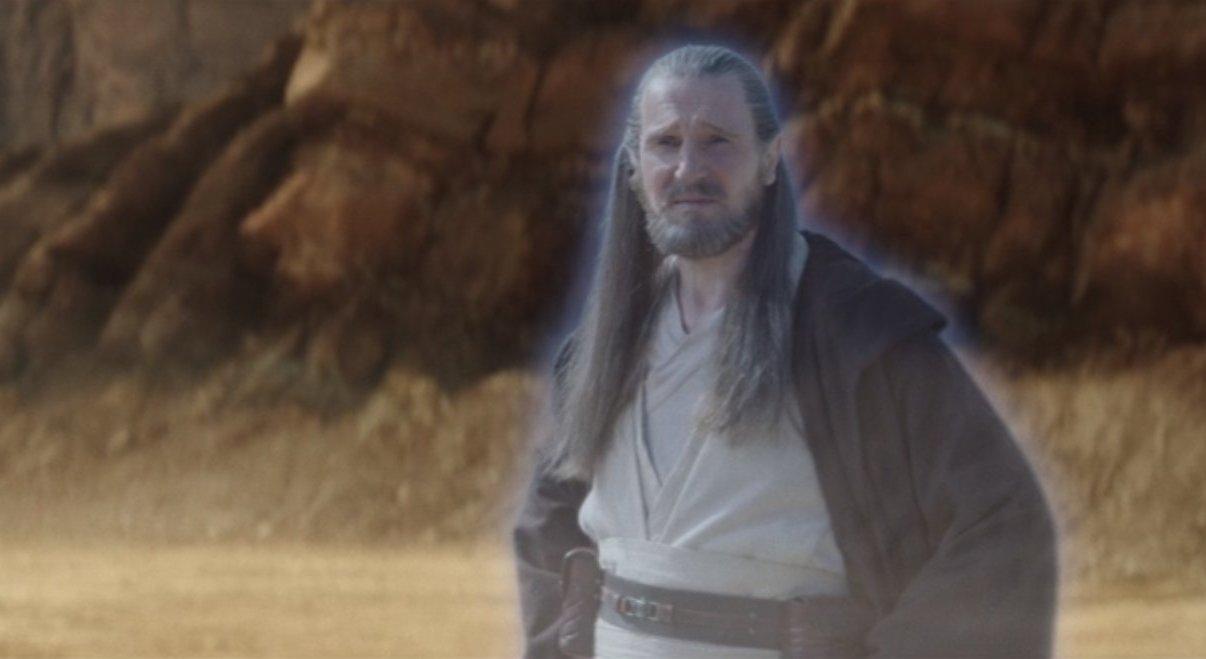 After Obi-Wan acknowledges his former master's presence, Qui-Gon turns and responds, as sassily as ever, "Well, took you long enough." Honestly, we're so glad his sassy side still exists after all these years.
Article continues below advertisement
"I was beginning to think you'd never come," Obi-Wan admits.
Qui-Gon responds, "I was always here, Obi-Wan. You just were not ready to see. Come on; we've got a ways to go."
And with that, Obi-Wan Kenobi concludes its story. But, if there just so happens to be a Season 2, it's possible viewers could see Qui-Gon guide Obi-Wan on various missions and teach him the ways of becoming one with the Force.
All six episodes of Obi-Wan Kenobi are now streaming exclusively on Disney Plus.