Lil Nas X Came Out on His Album and No One Noticed
Lil Nas X came out in his song "Clo7ure." Here's everything we know about the rapper's revelation.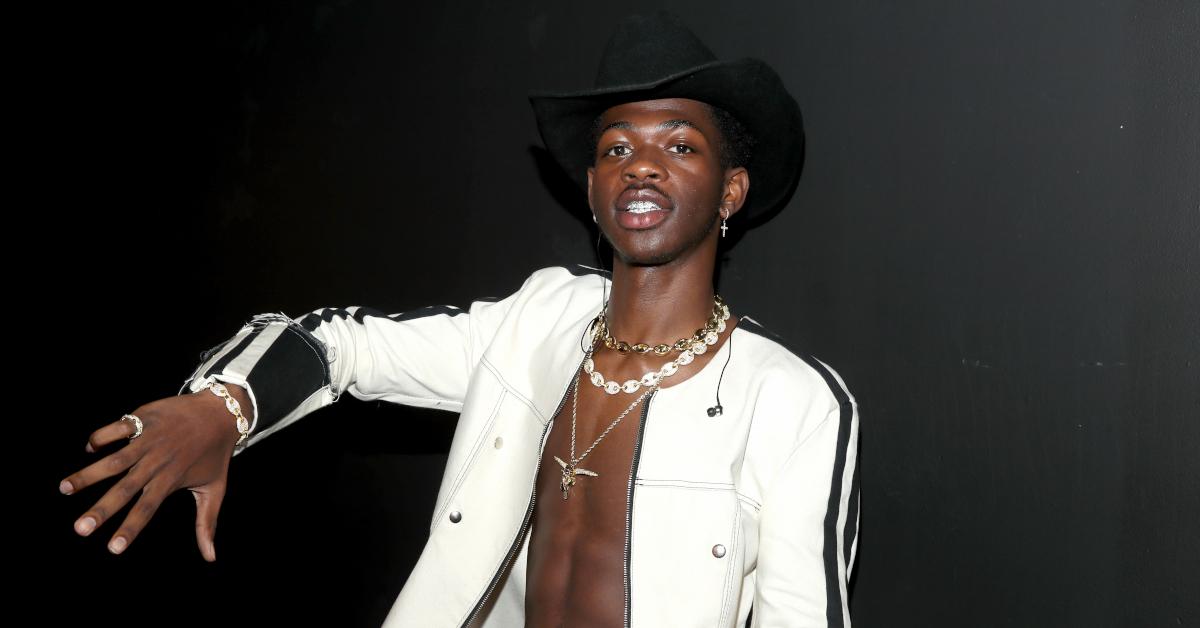 Is Lil Nas X gay? That's what many fans think after reading a social media tweet from the rapper promoting his track, "Clo7ure." He tweeted it at the end of June 2019, and asked people to "listen closely" to the song before "this month ends."
Article continues below advertisement
Nas X recently released his EP, titled 7 and has been making some pretty smart moves in the music industry. For example, he's currently riding the wave of his single "Old Town Road." Instead of trying to tour on his name alone or opening for bands with just that one track, he comes in for brief performance cameos with other popular artists, like Cardi B, during live shows.
In the tweet, Nas X wrote: "Some of y'all already know, some of y'all don't care, some of y'all not gone fwm no more. but before this month ends I want y'all to listen closely to c7osure [sic]." He concluded the message with a rainbow emoji.
Article continues below advertisement
Did Lil Nas X really come out?
A follow-up tweet from the rapper cleared up any doubt as to the message he was sending to fans. In it he writes, "deadass thought I made it obvious." He accompanied the tweet with two screenshots of his EP cover art, which depicts buildings shimmering with rainbow lights.
Others pointed out his leather, shirtless, flamboyant cowboy attire as a clear sign as well.
Article continues below advertisement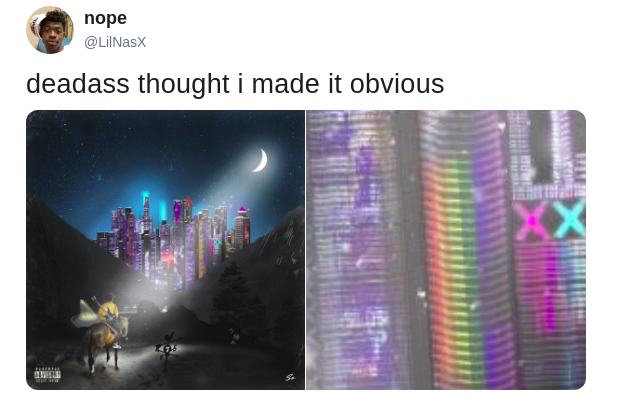 The lyrics to "Clo7ure" say it all. 
Lil Nas X also quite explicitly refers to his decision to come out in the lyrics for the track. In the song he says:
"Brand new places I'll choose and I'll go, I know / Embracin' this news I behold unfolding / I know, I know, I know it don't feel like it's time / But I look back at this moment, I'll see that I'm fine."
Article continues below advertisement
The number of gay hip-hop artists who openly discuss their sexuality has been historically low. It's been the subject of a great number of discussions and online debates; even popular shows like Empire and The Boondocks have discussed the issue on their respective programs.
Article continues below advertisement
Jussie Smollet's character in Empire, Jamal Lyon, was a gay musician abused by his father for his sexuality. In The Boondocks, "Gangstalicious" is a rapper struggling with his own identity as he tries to reconcile his "hard" persona with the fact that he's gay.
For Lil Nas X, however, he's received a flood of support from notable personalities and people all over social media. TV host, Jawn Murray applauded the young artist, but also feared that he would be further ostracized from country music charts. Nas X's "Old Town Road" was removed from the charts for not being "real country," which many perceived as veiled racism. The fact that he's openly gay now, Jawn cautions, will only push him further from the country music base.
Article continues below advertisement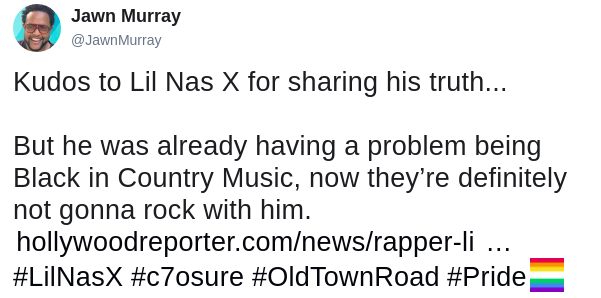 Lil Nas X's 8-track EP features some high-profile talent collaborations: Cardi B. and Ryan Tedder of OneRepublic, along with Billy Ray Cyrus, are featured on 7. The sound is a multifarious one: Lil Nas X jumps from country, to trap, to pop-punk and also has writing credits from Travis Barker of Blink 182 and Atticus Ross from Nine Inch Nails.
Article continues below advertisement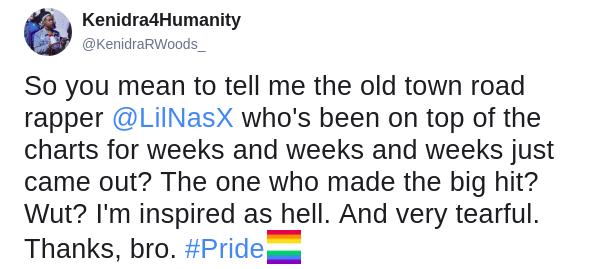 The EP debuted at No. 2 on the billboard 200 list, despite some scathing reviews. Have you heard any of the tracks yet and are you excited for more music from Lil Nas X? Or do you think he's just a one-trick pony?