Is Lin-Manuel Miranda Related to Alexander Hamilton? They Have Many Similarities
Lin-Manuel's performance as the original Alexander Hamilton in the Broadway play was so iconic that people wonder if he's actually related to him.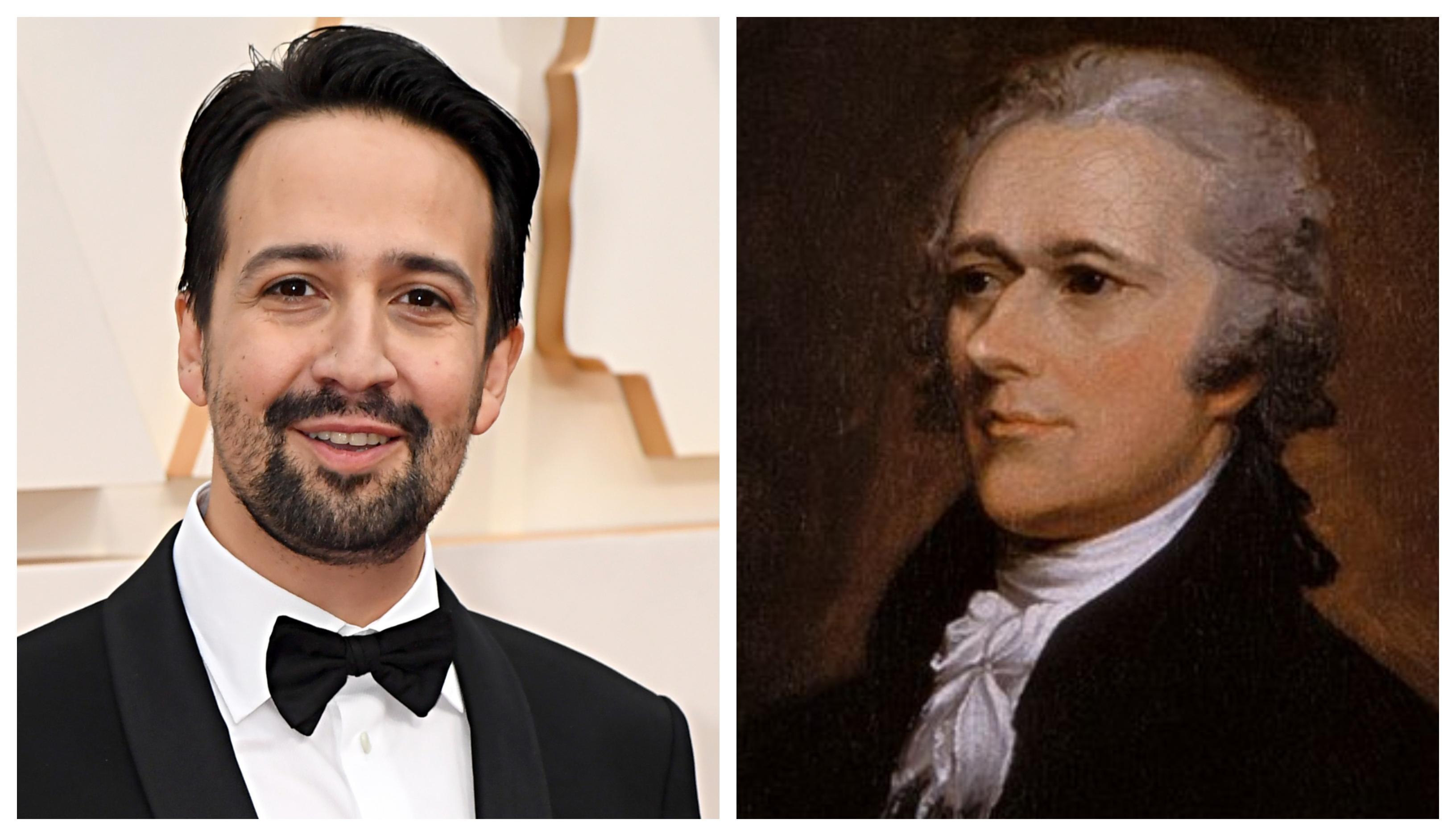 When Hamilton dropped on Disney Plus in July, the groundbreaking Broadway musical was finally able to be enjoyed by the masses — and a whole new wave of Hamilton fever ensued. The hip-hop sensation created by and starring Lin-Manuel Miranda tells the story of founding father Alexander Hamilton and his political rival, Aaron Burr (Leslie Odom Jr.), and stars a racially diverse cast. But is Lin-Manuel actually related to Alexander Hamilton?
Article continues below advertisement
Lin's portrayal of Hamilton was so convincing that after watching Hamilton for the first (or hundredth) time, plenty of viewers found themselves wondering if the playwright/performer/musical genius has a shared ancestry with the founding father.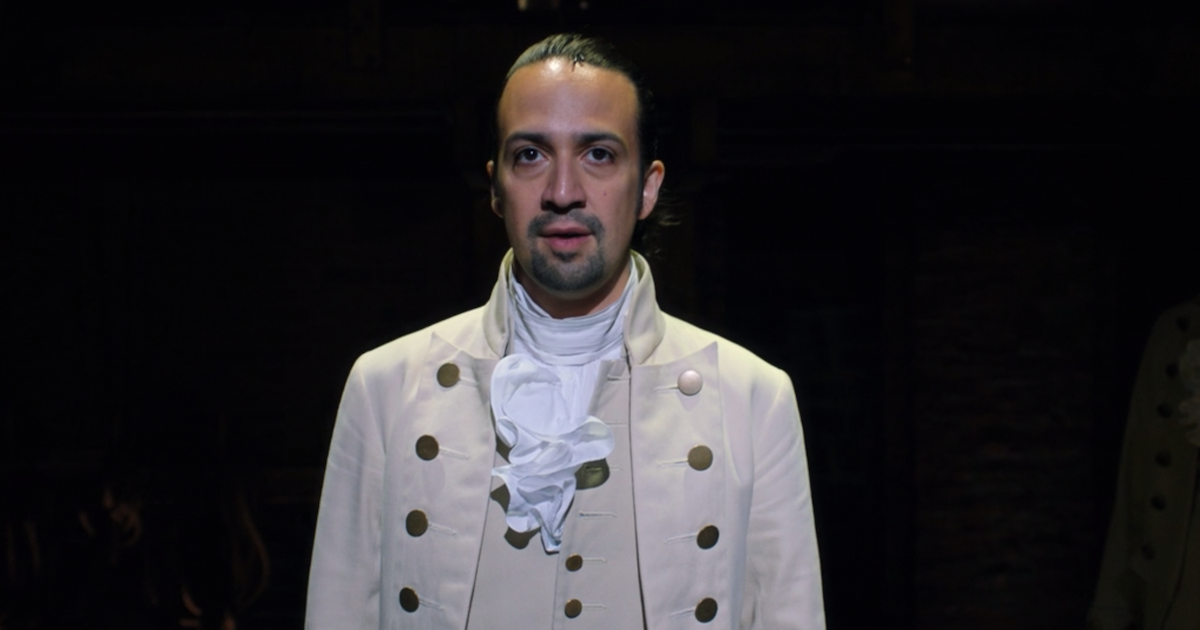 Article continues below advertisement
Is Lin-Manuel Miranda related to Alexander Hamilton?
Despite his iconic portrayal of Alexander Hamilton on Broadway, Lin-Manuel Miranda is not actually related to the founding father. (Sorry, folks.) An article published by The Guardian offers insight into the composer's ancestry, however.
Lin's great-great-great-great-great grandparents (on his mother Dr. Luz Towns-Miranda's side) were David Towns and his partner, Sophie. They were an interracial couple who were evidently genuinely in love — despite slavery and laws at the time — according to Megan Smolenyak, a genealogist who spent a month researching Lin's family tree.
Article continues below advertisement
"Once I came across David and Sophie I just became obsessed with them and tried to find out more," Megan told The Guardian. "Here's a white fellow and a formerly enslaved woman and they spend their entire lives trying to outrun slavery. Every time they thought they were safe, the laws would change and they'd have to move again."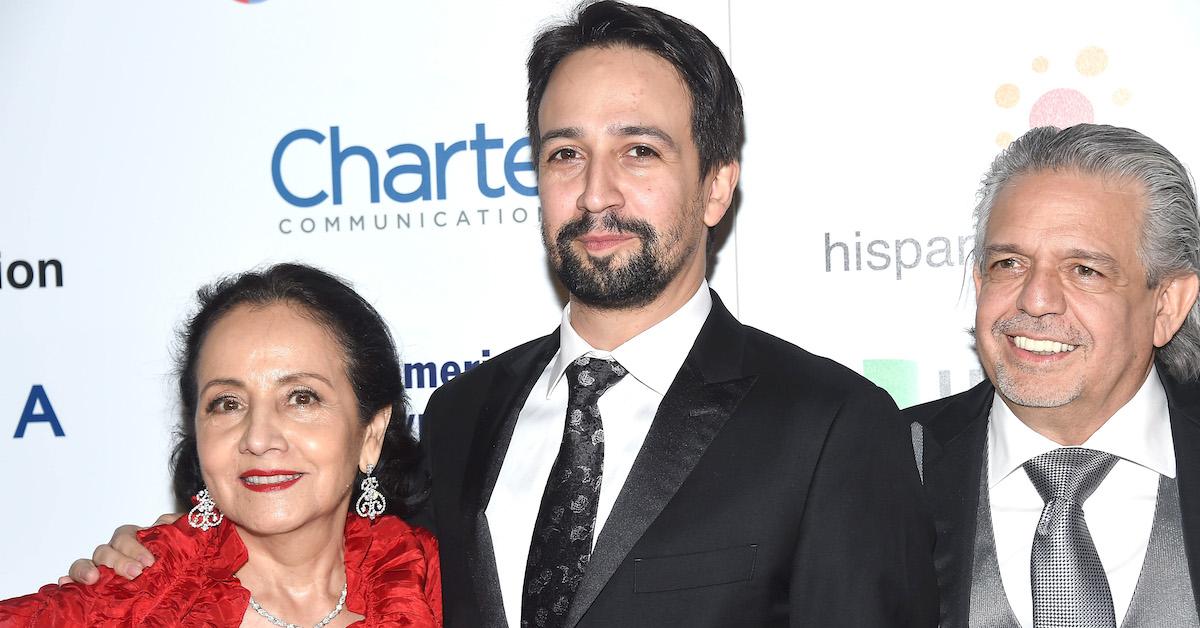 Article continues below advertisement
David and Sophie's son, Juan/John married a woman named Mary Ann Smith, who was an Alabama-born daughter of African Americans, Megan found. Generations that followed in this branch of Lin-Manuel's family tree for the most part, had spouses who were Mexican or of Mexican heritage, according to The Guardian.
"So if you think about it, this portion of Lin-Manuel Miranda's family was multiracial, multicultural and multinational. In short, they have a lot in common with his Puerto Rican forebears," Megan said.
She added, "All the indications are that it was a genuine match. They stayed together until her death. You can't help, when you read this story, but to be rooting for them."
Article continues below advertisement
Lin's father has a lot in common with Alexander Hamilton.
During an interview with The Oprah Magazine, Lin opened up about how similar Hamilton and his father, Luis Miranda, were.
"Hamilton grew up in the Caribbean and had a hellish childhood, but he transcended his circumstances by writing. That's how he got the scholarship that brought him to America — which is the same thing that happened with my father, who got a full ride to grad school at NYU after he finished college in Puerto Rico at age 18," Lin-Manuel explained.
Article continues below advertisement
So does Alexander Hamilton have any living descendants?
So no, Lin-Manuel Miranda isn't related to Alexander Hamilton. But we're endlessly grateful that he created and starred in Hamilton. Because let's face it: The show just wouldn't be the same without him as the $10 founding father without a father.