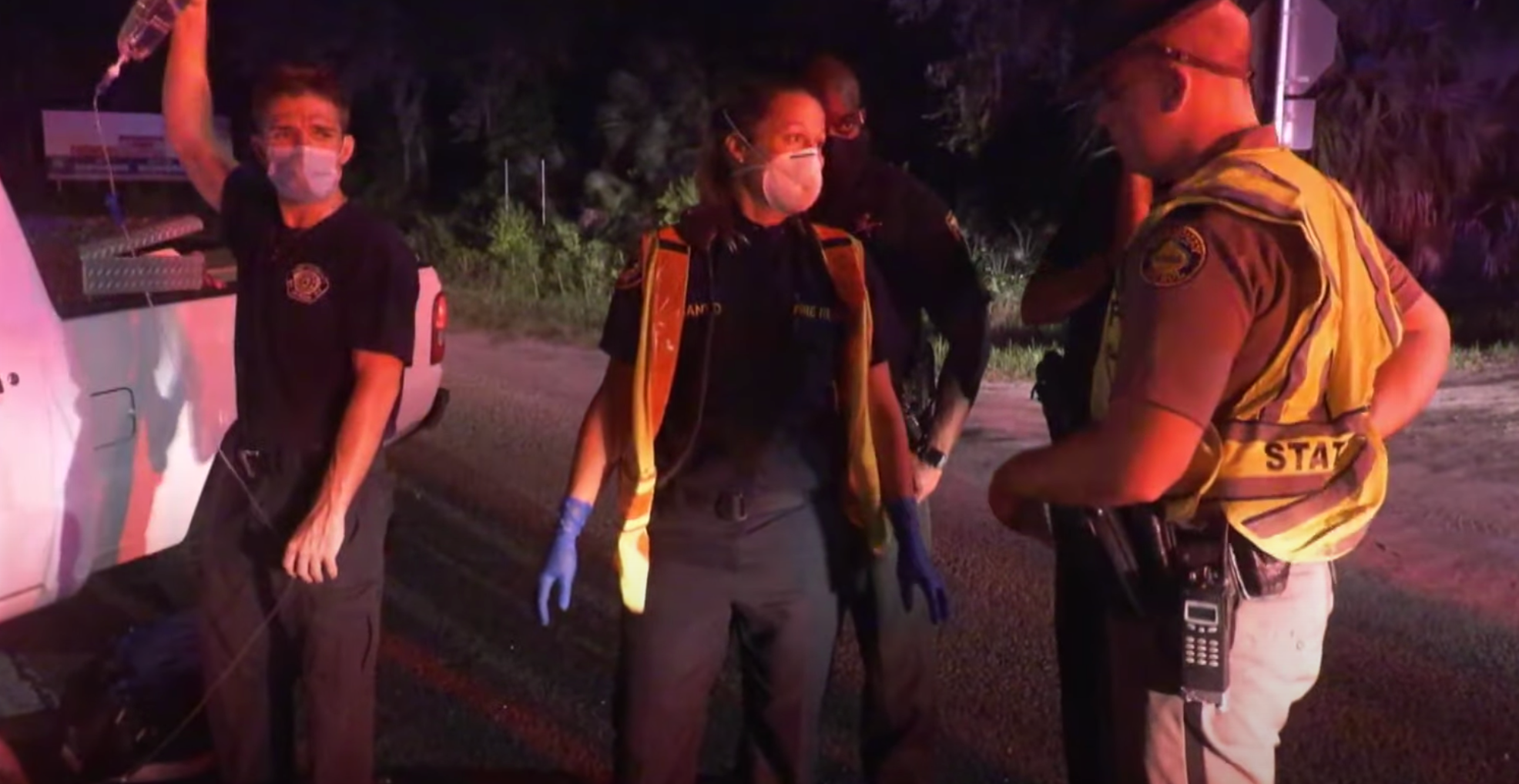 It Doesn't Look Like 'Live Rescue' Is Going Anywhere, Despite Controversy
If you're a Live Rescue fan, we have good news: Live Rescue, which follows EMTs and fire fighters responding to emergencies across the country, seems to be back for good after a brief hiatus due to COVID-19. Although some viewers were concerned Live Rescue wouldn't be returning, Season 3 of the show premiered on Aug. 21.
Article continues below advertisement
Many are relieved 'Live Rescue' came back.
In May, a Redditor posted a thread on Live Rescue and if it had been canceled (the original post has since been deleted). After Live PD got the axe (Live Rescue is a spin-off), some worried for the fate of Live Rescue.
Someone replied to the thread, saying, "No, it is NOT safe to say it has been cancelled. It is, however, safe to say that the show is on a filming hiatus for the time being. My belief is that the show will return, once the serious threat of covid-19 abates. How long will that be? Who knows?" Live Rescue is definitely back, though.
Article continues below advertisement
Still, people wondered why Live PD was still airing at the time when Live Rescue wasn't. "If I had to guess it's due to the amount of precautions & PPE EMT's & Medic's require for each call compared to the police," someone wrote on Reddit.
Article continues below advertisement
Here's why some people aren't watching 'Live Rescue' anymore.
There are some Live Rescue fans that are upset with A&E for canceling Live PD and Cops. After the killing of George Floyd back in late May, A&E re-evaluated the ethics behind the cop shows and decided to pull the plug.
"I did not watch nor will i watch A&E until live pd is either reinstated or sold to another network. As much as i enjoyed live rescue it was wrong in so many ways to stop supporting LEOs when they needed it most. So I suggest you recheck your facts cause someone got it wrong!" one person tweeted.
Article continues below advertisement
Live Rescue also received some backlash after privacy concerns were brought up. Back in November 2019, Live Rescue filmed an intoxicated woman in Sacramento who fell and hit her face on the pavement just as firefighters and paramedics arrived.
Article continues below advertisement
The episode showed everything, although it did blur out the woman's face. The Sacramento Bee was unhappy about A&E's production in Sacramento, claiming the show takes advantage of impoverished communities and uses their lived experiences as entertainment — and that it's more damaging than helpful.
"These shows are exploitive. Certainly when you call 9-1-1 in a moment of distress or have an emergency, you don't expect a film crew to be coming to film you or your family member, child or loved one. It's trauma porn," Kate Chatfield, who works for the Justice Collaborative stated.
Regardless, people were psyched the show was back. And it sounds like Live Rescue will always have its fan base.
Article continues below advertisement
Season 3 aired Aug. 21, and the season finale of Live Rescue (Episode 16) is scheduled for Saturday, Oct. 10. So we still have seven episodes ahead of us.