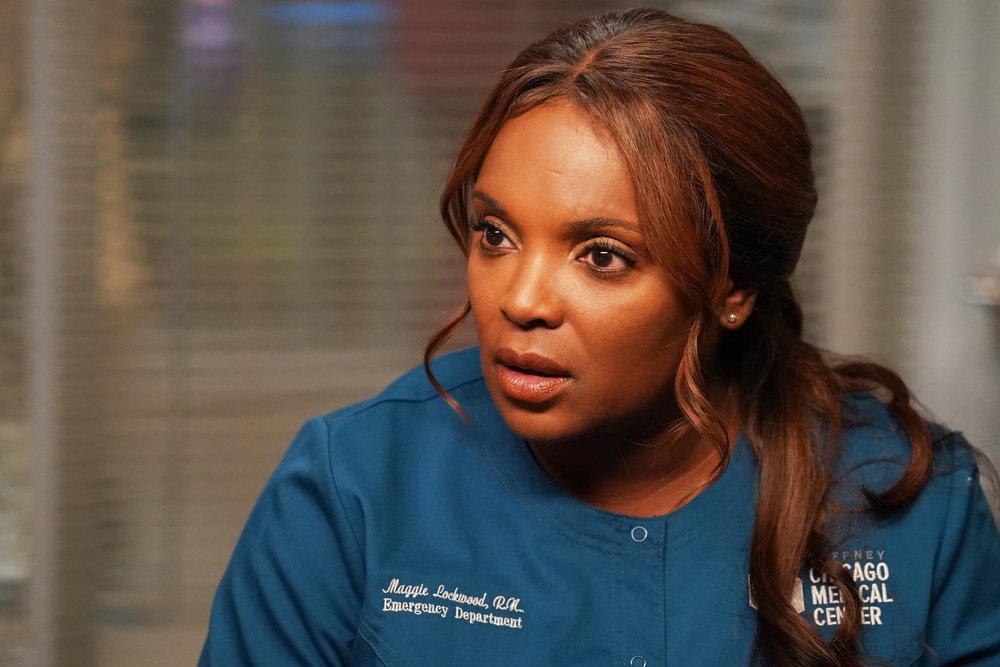 Maggie Gets Some Shocking News on 'Chicago Med' (SPOILERS)
This article contains spoilers for Season 7, Episode 13 of Chicago Med.
Season 7 of Chicago Med is quickly heating up. With this season's love triangle causing some tension between the hospital's staff, and Maggie Campbell's relationship with Vanessa Taylor beginning to grow, there's no shortage of personal storylines to keep viewers entertained.
Now, a mid-season episode of Chicago Med has some fans wondering about the personal of the actress behind Maggie. Is Marlyne Barrett?
Article continues below advertisement
What happened to Marlyne Barrett's character on 'Chicago Med'?
Maggie has had an eventful past couple of seasons as the daughter she previously gave up for adoption is placed in a position at the same hospital and the two try to form a relationship. But it seems that's not all that's in store for her character lately.
In Episode 13 of the current season, which aired on Feb. 23, Maggie gets some disconcerting news about her health. She initially comes into the emergency department during her time off complaining of queasiness, but what she thinks will be a simple diagnosis was anything but.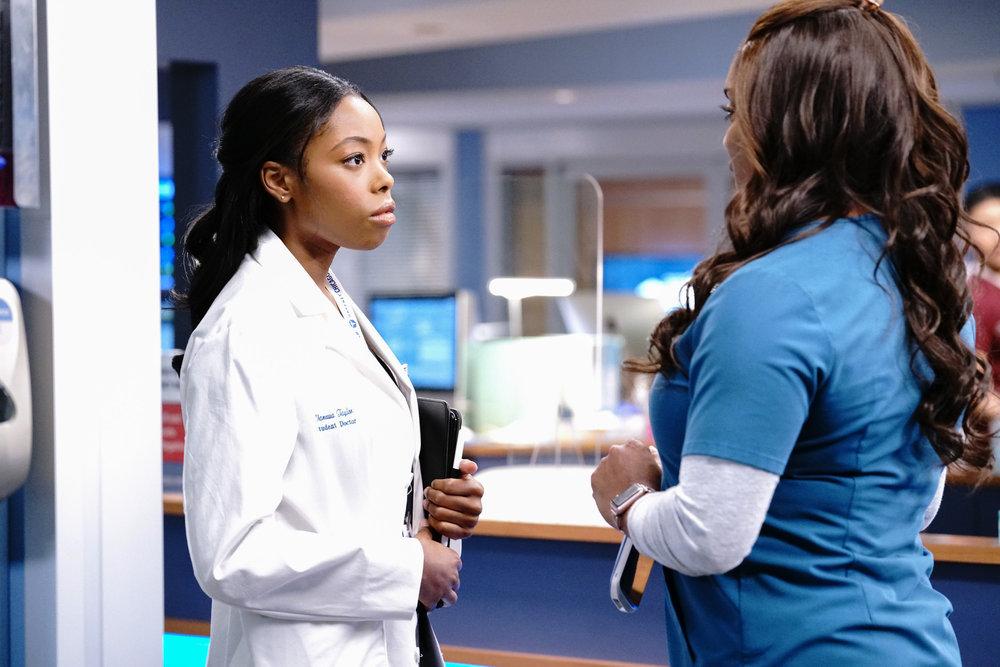 Article continues below advertisement
Her daughter, Vanessa Taylor, is the one who tends to her. After asking some questions, Vanessa decides to run some tests, including a pregnancy test — which does, in fact, say that she's pregnant!
While this new could be a bit hard for Vanessa to hear, especially when Maggie decides she's going to keep the baby, her daughter reiterates that she's here to be a support her mother in whatever way she can.
Unfortunately, though, this isn't the end of the unexpected news Maggie receives.
After learning about the baby, Vanessa decides to take Maggie for an ultrasound to understand how far along she is and get an idea of when she's due. However, as they're doing the ultrasound, Vanessa discovers that Maggie isn't actually pregnant at all — she has a tumor.
The tumor has thrown off her hormones, which prompted the pregnancy test to come back as falsely positive. At this time, it's not clear what exactly Maggie plans to do about the tumor, as she and Vanessa decided to run some other tests before getting ahead of themselves with the bad news.
Article continues below advertisement
Is Marlyne Barrett pregnant?
Of course, whenever a female character onscreen gets a pregnancy diagnosis, viewers want to know if it correlates to the actress's real-life circumstances. But Marlyne's character, Maggie, isn't actually pregnant — and neither is Marlyne!
The actress has been married to her husband, Gavin Barrett, since 2009, and while they've been together for more than a decade, they don't currently have any children, nor have they shared any plans on starting a family.
Remember: just because a woman in Hollywood is given a pregnancy-driven narrative doesn't always mean they're having a baby of their own!
Catch new episodes of Chicago Med when they are on Wednesdays at 8 p.m. EST on NBC.