'Chicago Med' Star Marlyne Barrett Is Facing Her Health Challenges Head On
'Chicago Med' star Marlyne Barrett revealed that she was diagnosed with cancer, similar to her onscreen character, charge nurse Maggie Lockwood.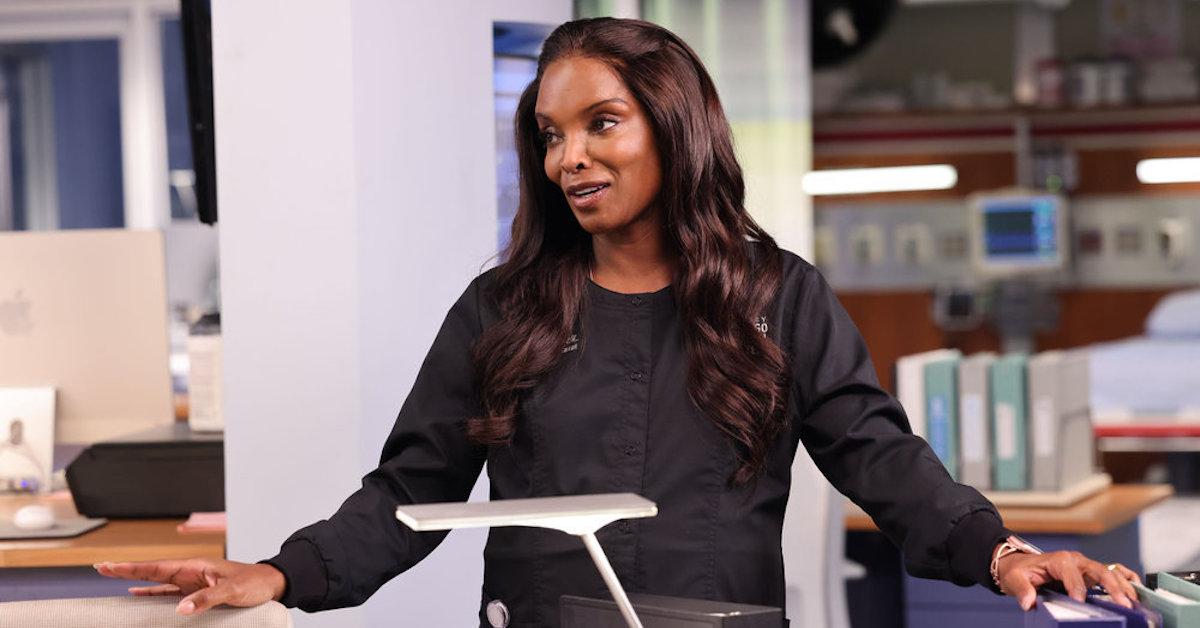 One of the most-watched primetime television shows, Chicago Med, boasts a variety of diagnoses and doctor-themed drama. However, the characters aren't the only ones who are dealing with people getting sick. In reality, Marlyne Barrett, who plays charge nurse Maggie Lockwood, revealed her cancer diagnosis.
Article continues below advertisement
In fact, on Chicago Med, Maggie went through similar medical challenges during her battle with breast cancer. Now, Marlyne is sharing her personal battle after her character inspired her to fight through it. Here's everything we know about Marlyne's cancer diagnosis, and her character's weight changes.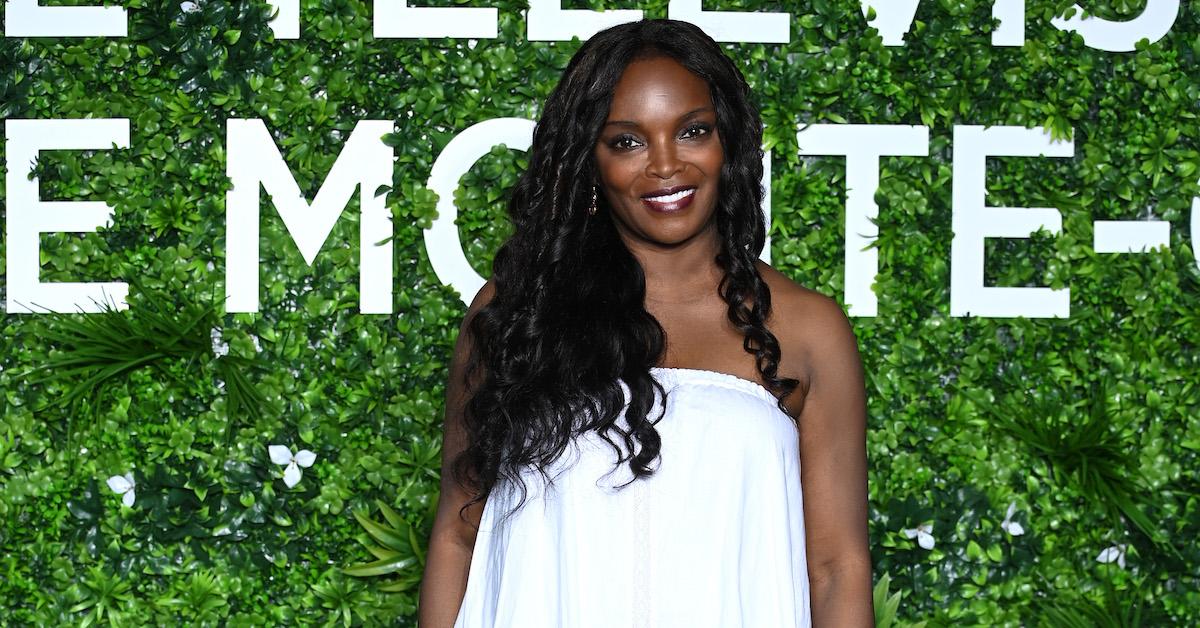 Article continues below advertisement
Marlyne Barrett has been diagnosed with uterine and ovarian cancer.
While Marlyne only shared her cancer diagnosis publicly on Sept. 27 with PEOPLE, she has been struggling since she got sick in April 2022. After a hernia repair, she knew something was off. "I had this accumulation of fluid [in my abdomen] that I couldn't shake," she explained. "I looked like I was nine months pregnant. And I also had shortness of breath, but no pain, which was interesting."
Then, on July 18, Marlyne got the official diagnosis. "The initial experience was a shock, a shock to my womanhood," she said. "I didn't believe them, but when they showed me the CT scan, I went, 'Oh my word.' The first questions were, 'Am I going to live?' I just fell into my husband's arms. It still takes my breath away when I think about it."
Article continues below advertisement
Chemo was one of Marlyne's first major challenges. "I didn't want to give the power to chemo," she said. "My hair has always been an essence of beauty. But I took my own razor and I shaved my head. I did it in front of my babies, so they'd see it was still Mommy. I wept, I wept, I wept. But it was a beautiful experience to do it in front of them."
Article continues below advertisement
The 'Chicago Med' team has been extremely supportive of Marlyne since her diagnosis.
Despite all the challenges she has had to face, Marlyne looked to Chicago Med for support and comfort. After her character, Maggie, went through similar challenges, Marlyne knew she had to share her experience of getting sick with her castmates and fans. She shared:
"I'm an extremely private person, but I felt a responsibility to tell my story. When my character went through breast cancer, I had a sea of people reach out to me through social media. They brought me courage, and so I felt a sense of inevitability to meet their hearts where they met me."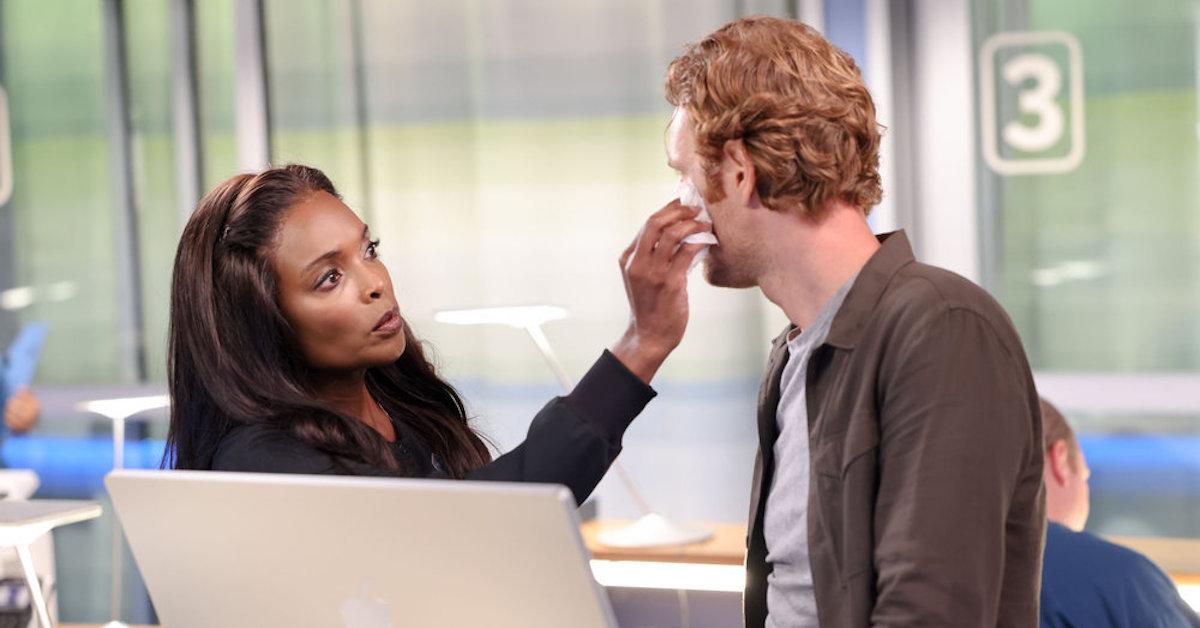 Article continues below advertisement
But fans aren't the only ones bringing Marlyne comfort during this difficult time. "I've had people shave their heads on set to support me," she revealed. And while Marlyne has continued to work, she has had to make some changes. "I start an hour earlier to get my bearings before I start my day," she explained, in addition to taking some days off when she needs to.
"Work brings me a lot of joy right now," she said. "It brings me a lot of reprieve to think about something other than, 'When is my next chemo shift?' and 'How am I going to hug my children?'"
Article continues below advertisement
Fans have noticed that Marlyne Barrett may have lost weight on 'Chicago Med.'
While Marlyne is dealing with cancer off the set, it has some effects on her work as well. "Because of the mass, my mid-range is a different size, so the costume department does an incredible job," Marlyne shared. "Interestingly enough, my character on the show already wears a wig!"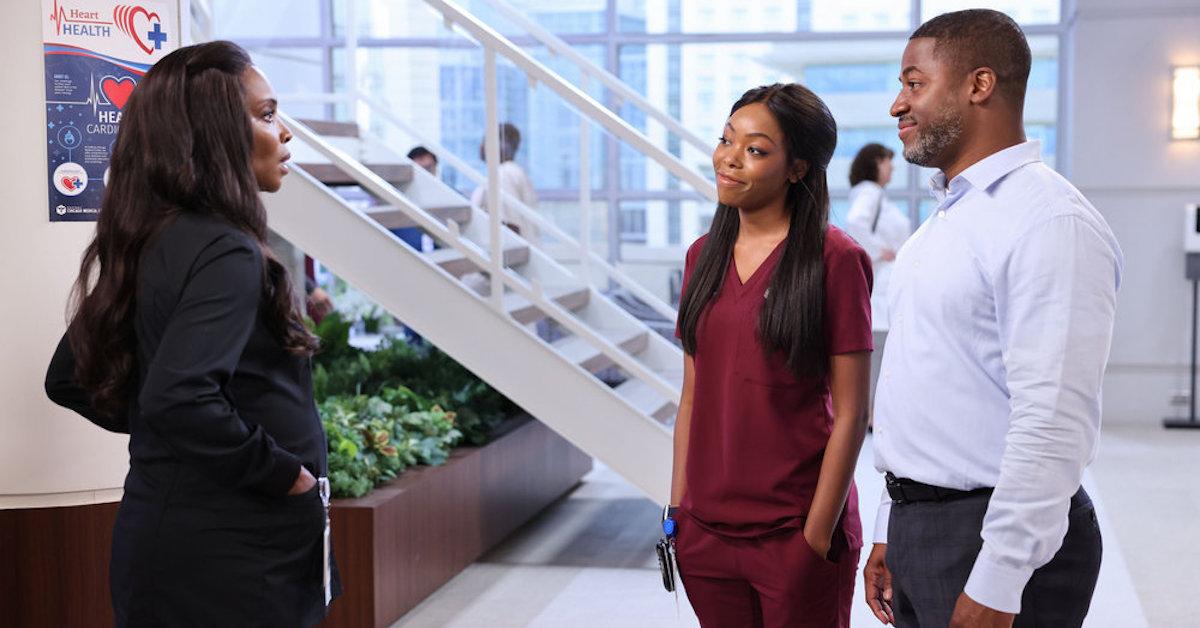 Between the mass on her ovaries, which grew to the size of a football, and the chemotherapy, Marlyne has likely dealt with several weight fluctuations throughout this journey. Let's just hope that she pulls through as strongly as Maggie did in Season 4.
New episodes of Chicago Med air every Wednesday at 8 p.m. ET on NBC.