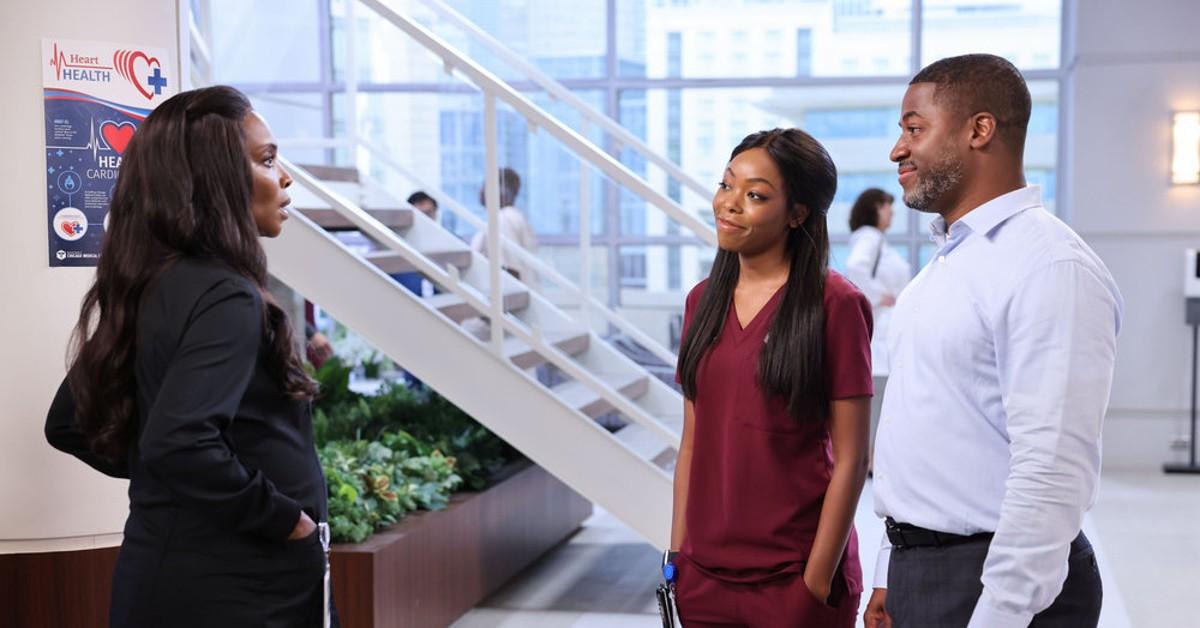 Wait, Is Maggie Going to Need a Heart Checkup After Seeing Her Ex on 'Chicago Med'?
It's been a while since we've seen our resident favorite doctors on Chicago Med. The Season 7 finale was quite action-packed, especially for Nurse Maggie Lockwood (Marlyne Barrett).
Because we all know by now that some of Chicago Med's major drama happens away from the city's largest hospital!
Article continues below advertisement
So what's going on with Maggie and her ex Grant Young (Wayne T. Carr)? Maggie and Grant may not be together anymore, but they still do share one precious thing in common — their daughter, Vanessa (Asha Cooper), who happens to be a resident at Gaffney Chicago Medical Center.
To say the three haven't had the most conventional relationship over the years would be an understatement — hence why our curiosity was piqued when we saw a promo picture of the trio in the Chicago Med Season 8 premiere!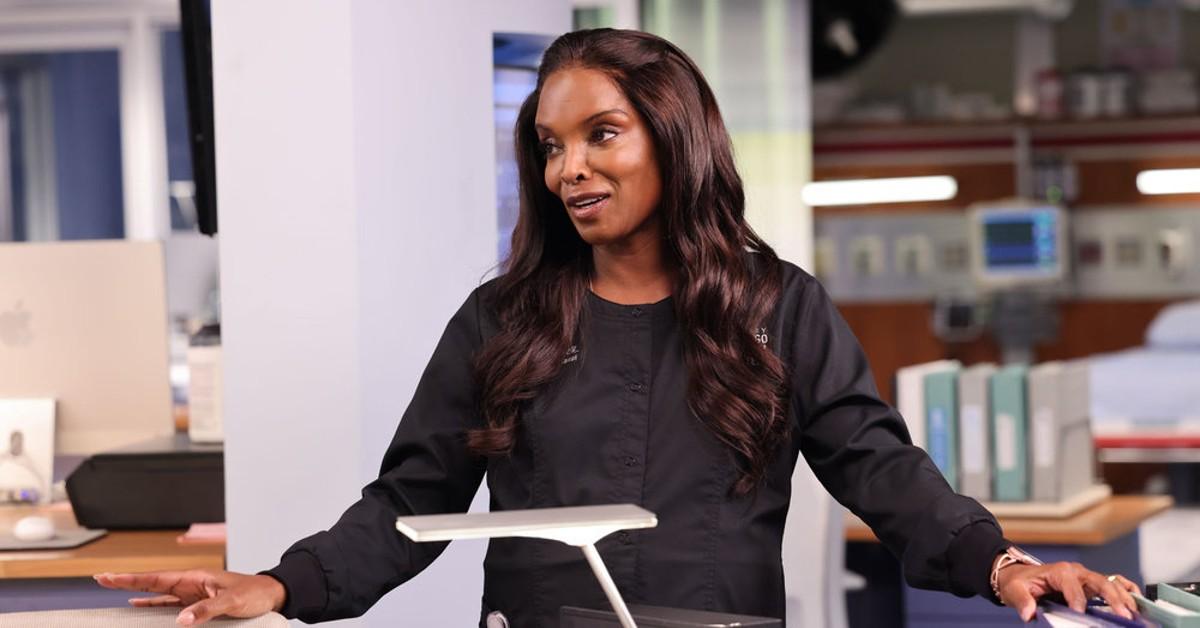 Article continues below advertisement
Who plays Maggie's ex on 'Chicago Med'? Meet Wayne T. Carr.
On Chicago Med, actor Wayne T. Carr plays Grant Young – Maggie's ex, and the father of Vanessa. Although the secret is finally out at Gaffney that Vanessa was Maggie's biological daughter, the mystery of Vanessa's birth father was still quite the Chicago Med secret.
Wayne made his first appearance as Maggie's ex and Vanessa's father in the Chicago Med Season 7 finale, titled "And Now We Come to the End." He will appear in the Chicago Med Season 8 premiere as well.
It was Maggie who actually set up the reunion between Grant and Vanessa so they could finally meet on Chicago Med. Actress Marlyne, however, had a different, hilarious reaction to the newest conflict in Maggie's life. She told TV Insider, "When I found out that Vanessa's father was coming, I was like, 'Sweet chalupa, why?' But I always knew there was a possibility of a bond that was so rich."
What we knew about Grant prior to his appearance was that he was an emergency department doctor at Gaffney Medical Center.
Article continues below advertisement
Before Wayne joined the cast of Chicago Med, he appeared in television programs like Stuck in the Middle, Stupid Cupid, and S.W.A.T, according to his IMDb page.
So we know what you're thinking. Will Grant have a big arc on Season 8 of Chicago Med? So far, Wayne's IMDb page only shows him appearing on Chicago Med Season 8, Episode 1. But who knows? Maybe the production team wants to keep future appearances from Vanessa's dad a secret!
When does 'Chicago Med' Season 8 air?
It's the most wonderful time of the year, Chicago Med fans, because Chicago Night Wednesdays are back on NBC! Be sure not to miss out on any potential drama with Maggie's ex Grant when the Chicago Med Season 8 premiere airs tonight, Sept. 21, on NBC at 8 p.m. ET.
And remember, Maggie is married! So there's no way she's rekindling anything with Grant ... or is she?