Will There Be a 2021 "One Chicago" Crossover? 'Chicago Fire's' Showrunner Weighed In
Fans of 'Chicago Fire' wait for a crossover event in the franchise every season, but will there be one in 2021? We've got the scoop.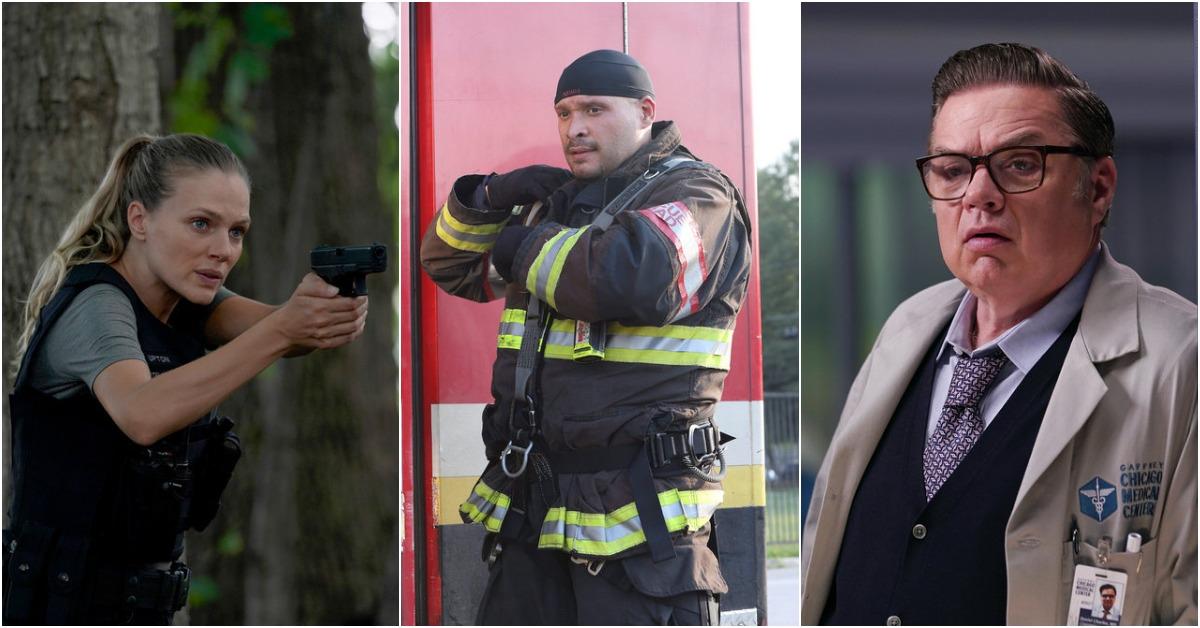 If there's one thing that Chicago Fire, P.D., and Med fans look forward to each season, it's a crossover event that features all three shows in the franchise. They take up the Wednesday night primetime block on NBC and the fandom is dedicated to watching these fictional heroes do their thing every week.
But will there be a "One Chicago" crossover event in 2021?
Article continues below advertisement
That's the question on most fans' minds going into the 2021 seasons of each show. Like Grey's Anatomy and Station 19 on ABC, the characters on Chicago shows often jump around in the franchise in guest appearances.
But an entire crossover event means that all three shows meld together in one supersized episode, and fans need to know what's going on.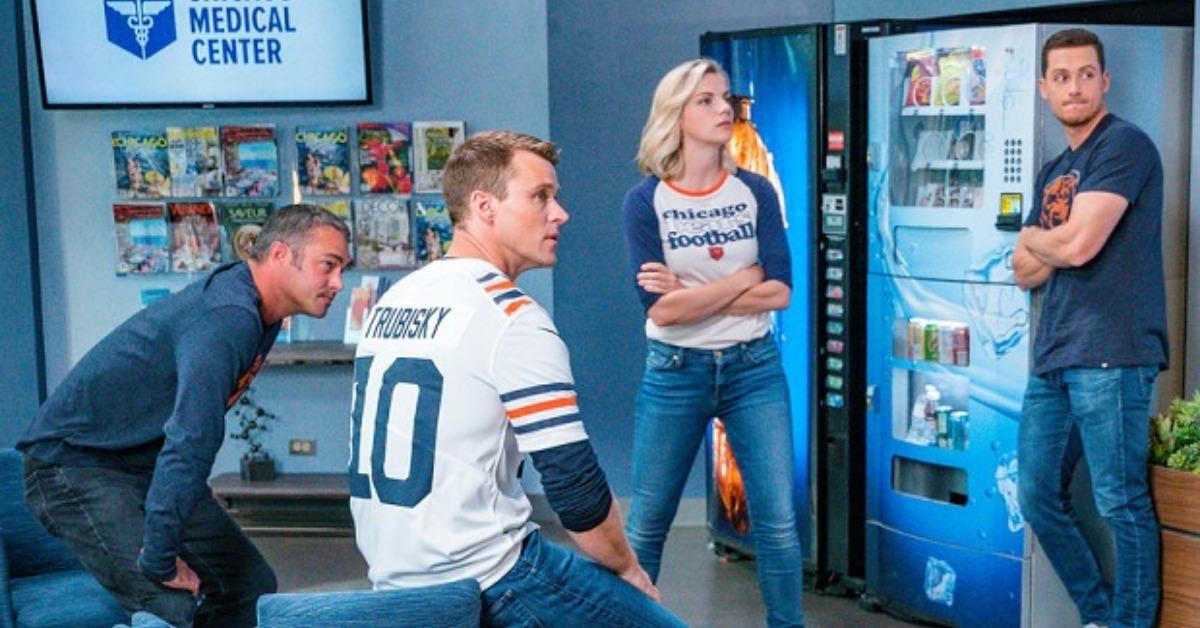 Article continues below advertisement
Will there be a "One Chicago" crossover in 2021?
When Chicago Med, Chicago P.D., and Chicago Fire, premiered their seventh, ninth, and 10th seasons, respectively, all on the same night in 2021, fans were excited. They were ready to get back to the lives of their favorite characters and see what kinds of life-threatening situations they would be put in this time around.
But, most importantly, fans wondered about a crossover event. Crossovers are typical in the franchise and there's always a ton of fanfare surrounding them.
Getting Chicago Fire's Boden and Chicago P.D.'s Platt in the same room is kind of a big deal. However, Chicago Fire showrunner Derek Haas revealed to TVLine that the crossover was on hold at the moment.
"I feel bad, because we had one planned, and we had it all talked out with the showrunners of the other two shows, and we know what we're going to do, and it's enormous," Derek told the outlet. "But the [COVID-19] Delta variant kind of forced our hand."
Article continues below advertisement
There could be crossovers with other Dick Wolf shows.
FBI: Most Wanted was created by Dick Wolf, who is also the mastermind behind the Chicago shows. Showrunner David Hudgins, spoke with CinemaBlend about a possible crossover between FBI: Most Wanted and one or more of the Chicago shows.
"You could see this team in Chicago with any of those people, right?" he said.
Article continues below advertisement
He agreed that "there's no reason" why a case in FBI: Most Wanted wouldn't take the detectives to Chicago and, by extension, to one of the Chicago TV shows.
There aren't any plans for such a crossover just yet. However, it does make you think about the endless possibilities across franchises under the Dick Wolf umbrella.
Article continues below advertisement
The "One Chicago" crossover event could happen in 2022 instead.
Never say never. Although Derek explained why a "One Chicago" crossover was nixed for 2021, there's always 2022. All three shows are full-sized network dramas and they all spill into 2022 with the sporadic breaks for holidays.
If production on all three shows finds a way to work together while remaining safe amid the pandemic, then maybe they could pull off a crossover next year.
It's certainly a good sign for fans that a crossover of Chicago shows is on showrunners' radars. It all depends on how to do it safely for the sake of the huge cast and production crews on each show in the franchise.
For now, fans will have to settle for watching Chicago Med, Chicago P.D., and Chicago Fire back to back every week, and pray the crossover happens soon.