Here's Why Fans Think Season 10 Might Be Joe Miñoso's Last on 'Chicago Fire'
Is Joe Cruz leaving 'Chicago Fire' after Season 10? Here's why fans think the actor will make his exit from the series after he almost drowns.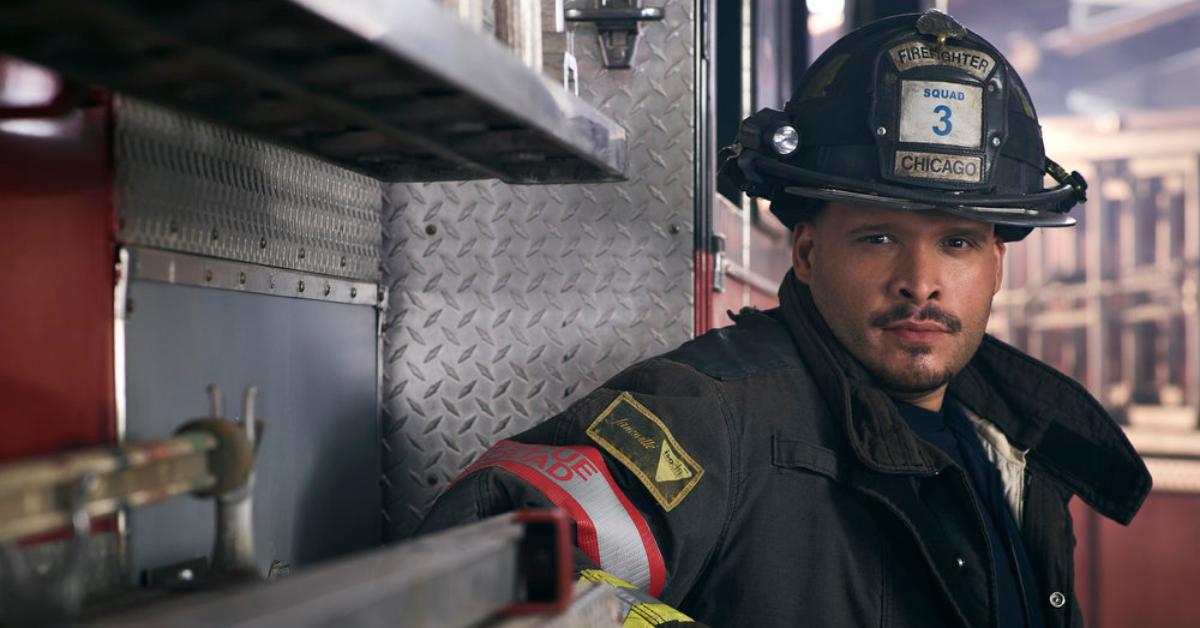 Spoiler Alert: This article contains spoilers for Season 10 of Chicago Fire.
Each season of Chicago Fire brings new changes for Firehouse 51. But following the cliffhanger Season 9 finale and the whopper of a Season 10 premiere, fans are still worried about Joe Cruz, played by Joe Miñoso, and what his near-death experience means for his future on the show.
Article continues below advertisement
Joe Cruz, who previously learned that he was expecting a child with his newlywed wife, Chloe Cruz, almost drowned in a rescue mission at the end of Season 9. While viewers now know he survives, some are still wondering if actor Joe Miñoso will remain part of the main cast.
So, is Joe Cruz leaving Chicago Fire? Read on to find out!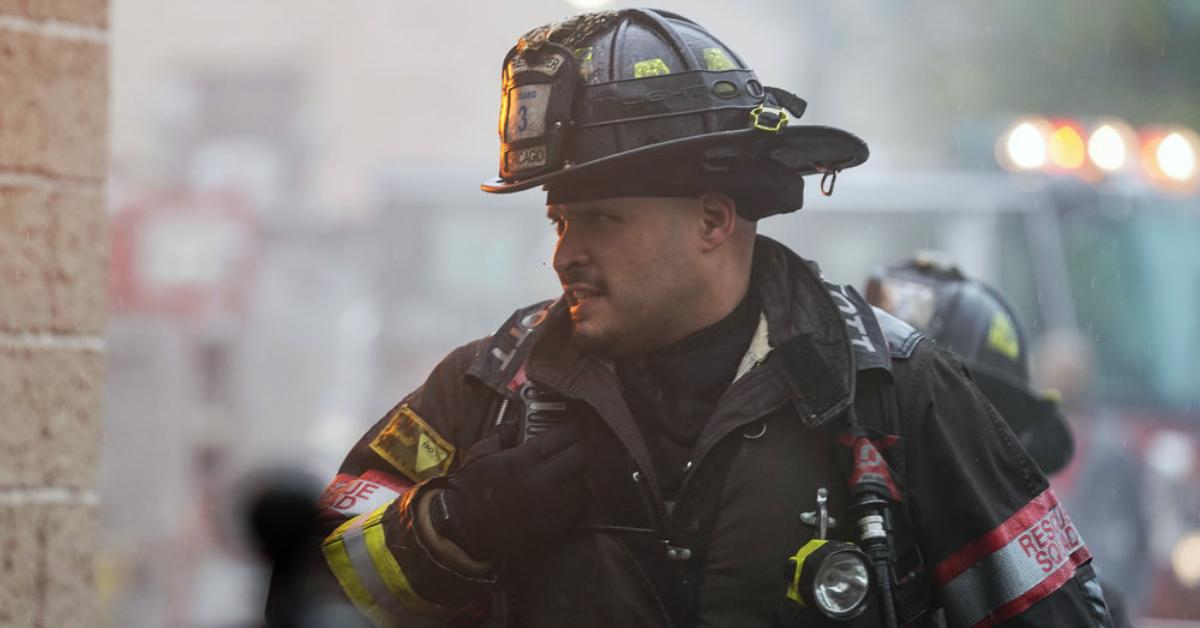 Article continues below advertisement
Is Joe Cruz leaving 'Chicago Fire'?
Although the status of Joe Miñoso's contract with Chicago Fire remains unknown, there is no indication that Joe Cruz will be leaving the cast anytime soon. Although his previous contract ended in Season 7, reports claim that he negotiated a new deal shortly after that will likely keep him on the series for a little while longer.
The duration of the deal has not been revealed.
Showrunners previously teased Joe Cruz's death in an early episode of Season 9 when he and Lieutenant Herrmann (David Eigenberg) found themselves trapped in a freight elevator during a rescue mission. Despite their close call with death, the two made it out of the 10-story storage unit alive. But fans had concerns that Joe may not have been so lucky in the season finale.
Luckily, we now know he's okay, and that means Joe Miñoso's future on Chicago Fire remains intact.
Article continues below advertisement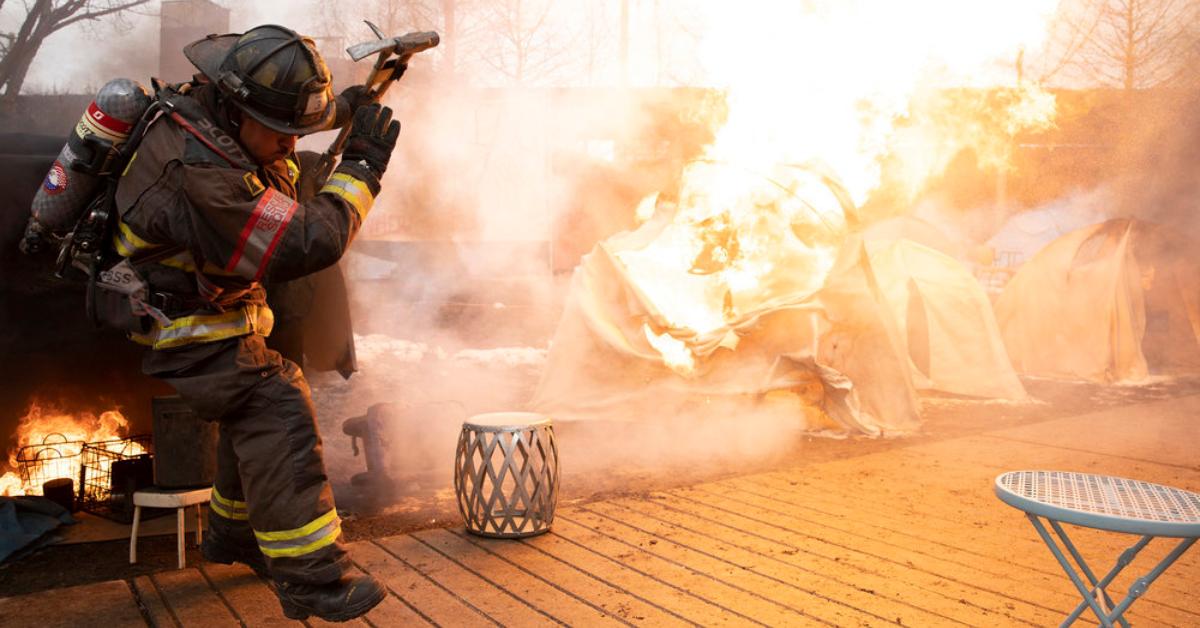 Does Cruz die in the 'Chicago Fire'?
Joe Cruz, along with Kelly Severide (Taylor Kinney), Tony (Anthony Ferraris), and Capp (Randy Flagler), all survive in the Season 10 premiere. But showrunner Derek Haas told TV Insider that Joe Cruz's road to recovery won't be easy.
"This will be a major storyline through the first part of the season," he said. "Cruz is going to have to overcome a lot with a baby on the way."
Article continues below advertisement
While Joe Cruz deals with the aftermath of almost dying on the job, he also has to gear up to become a dad. He and Chloe are expecting their first child together. And even though Joe Cruz has a lot going on outside of his growing family, the birth of his son might help him overcome the trauma he faced at the end of Season 9.
It seems like Chicago Fire fans are always worried about someone leaving the show. When you have a cast of characters whose fictional lives are almost always hanging in the air, though, that will happen.
For now, Joe Miñoso as Joe Cruz is staying around. But don't expect things to be easy for him as he tries to move on after he almost died.
Watch Chicago Fire on Wednesdays at 9 p.m. EST on NBC.