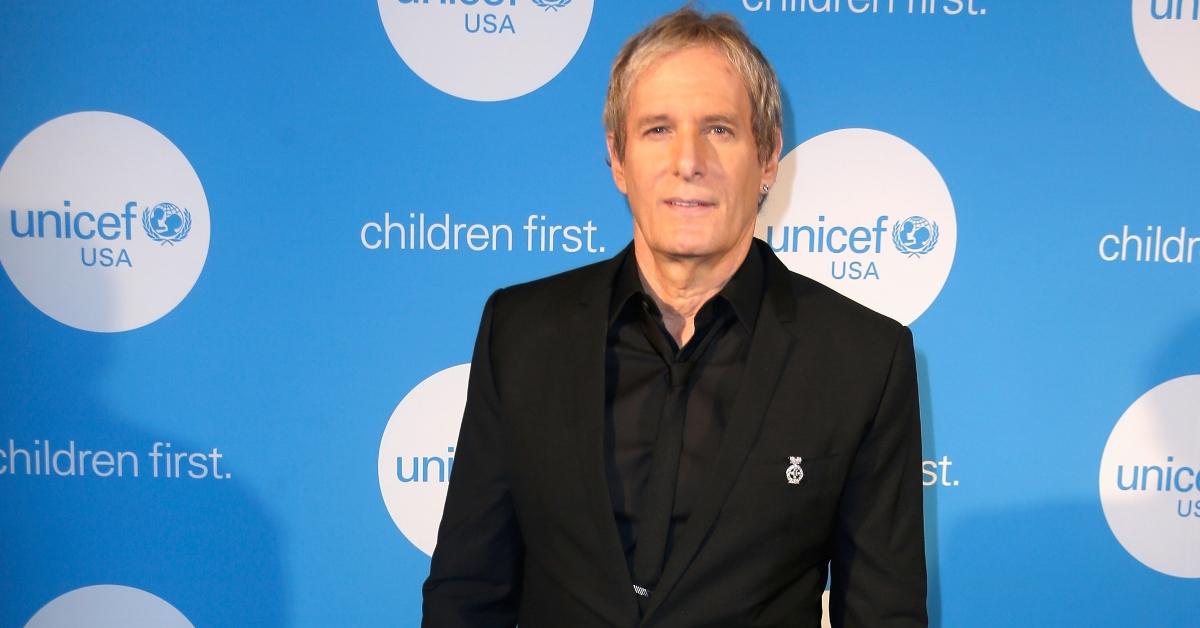 Grammy Winner Michael Bolton Previously Dated This 'Desperate Housewives' Star
One lucky competitor will win the opportunity to go on a date with a celebrity in each episode of the new Celebrity Dating Game. The unscripted ABC series is based on the original show, The Dating Game Show, in which one contestant, in this case, a celebrity, quizzes three mystery suitors.
The ABC reality dating show is hosted by actress Zoey Deschanel and Grammy winner Michael Bolton.
Article continues below advertisement
Michael adds a musical element to The Celebrity Dating Game and performs some of his biggest singles but tweaks the lyrics to provide a clue to the celebrity's identity.
"Having the musical component is great because I get to sing the songs I sing until I get to that parody," he told TVInsider. "It's not easy 'unlearning' songs I know so well as I've sung them live thousands of times. It's hard to dig into a line melodically that you're not used to doing, but some of them ended up being quite easy to sing."
So, is the host of The Celebrity Dating Game currently single? Keep reading to find out more about Michael's love life.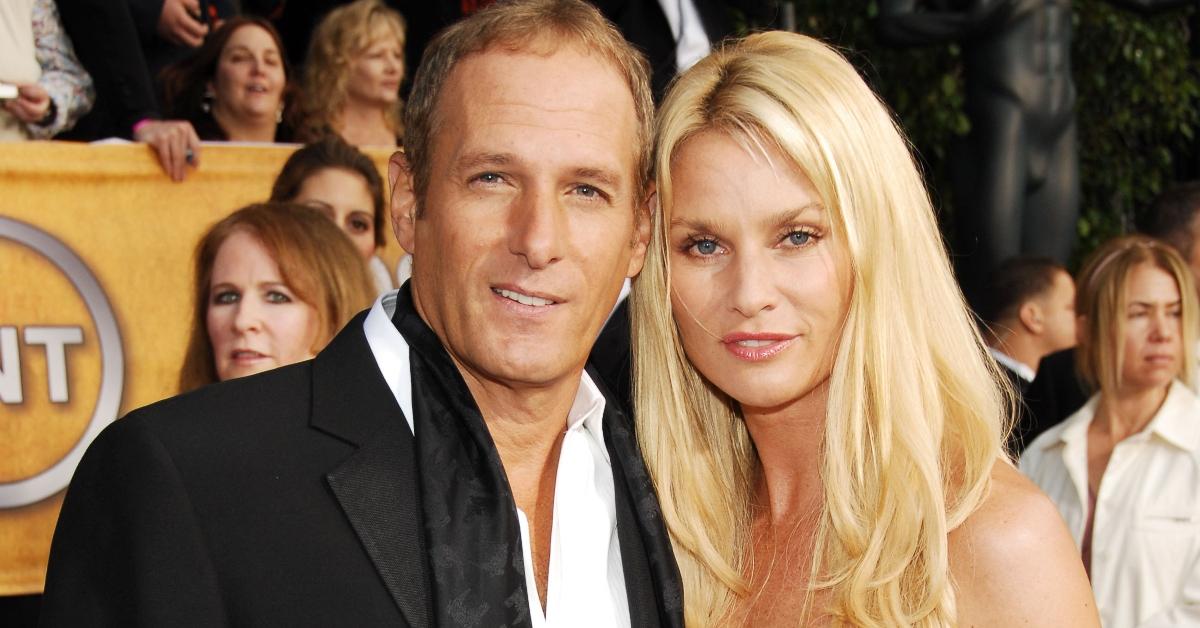 Article continues below advertisement
Is 'Celebrity Dating Game' host Michael Bolton single?
The "When a Man Loves a Woman" singer was previously married to Maureen McGuire from 1975 to 1990. The two have three daughters together: Isa, Holly, and Taryn.
Though Michael did not remarry, he was engaged to Desperate Housewives star Nicollette Sheridan.
Michael and Nicollette infamously made headlines in the '90s when the two reportedly began dating while the actress was still married to Harry Hamlin.
In 2019, Nicollette was accused of cheating by Harry's current wife, Lisa Rinna. During an episode of Real Housewives of Beverly Hills, Lisa told her fellow castmates, "The story is, she went to a Michael Bolton concert at the Hollywood Bowl." Adding, "I thank Michael Bolton to this day."
Article continues below advertisement
However, Nicollette tweeted a response to the cheating allegations, writing, "FAKE NEWS! Harry and I ended our marriage nose to nose in Canada ... Michael was a long-time friend that was invited to our wedding...Happy Harry found happiness with housewife @lisarinna."
Article continues below advertisement
Harry also got involved in the Twitter conversation, writing, "Re Fake News! What's it called when your wife of one year suddenly goes to bed with a pop singer? ... Two weeks after your mother dies?? I did a [lot of] stuff with my wife 'nose to nose' but ending our marriage was not one of them!"
Michael and the actress reportedly split in the late '90s after just five years together. But, the two gave their relationship a second shot in 2005 and got engaged just one year later. However, the couple ultimately decided to part ways and ended their romance in 2008.
"Nicollette Sheridan and Michael Bolton have amicably ended their engagement," Nicollete's publicist, Nicole Perna, shared in a statement at the time. "They appreciate your respect for their privacy in this matter."
Article continues below advertisement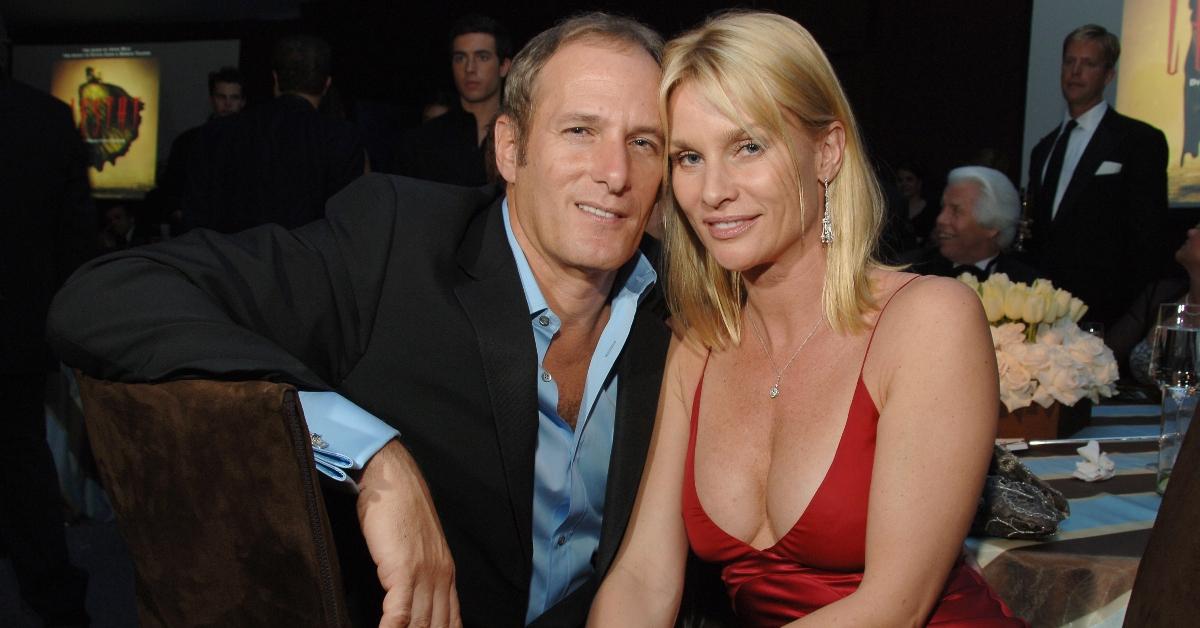 Though the couple has not revealed the reason behind the split, Michael told The Mirror in a 2009 interview that he wishes the best for his ex-fiancée.
The worst thing about the end of the relationship was losing your best friend in the world and your closest confidante," he said. "It's a cliché, but I just want Nicollette to be happy."
The Celebrity Dating Game airs Mondays at 10 p.m. ET on ABC.