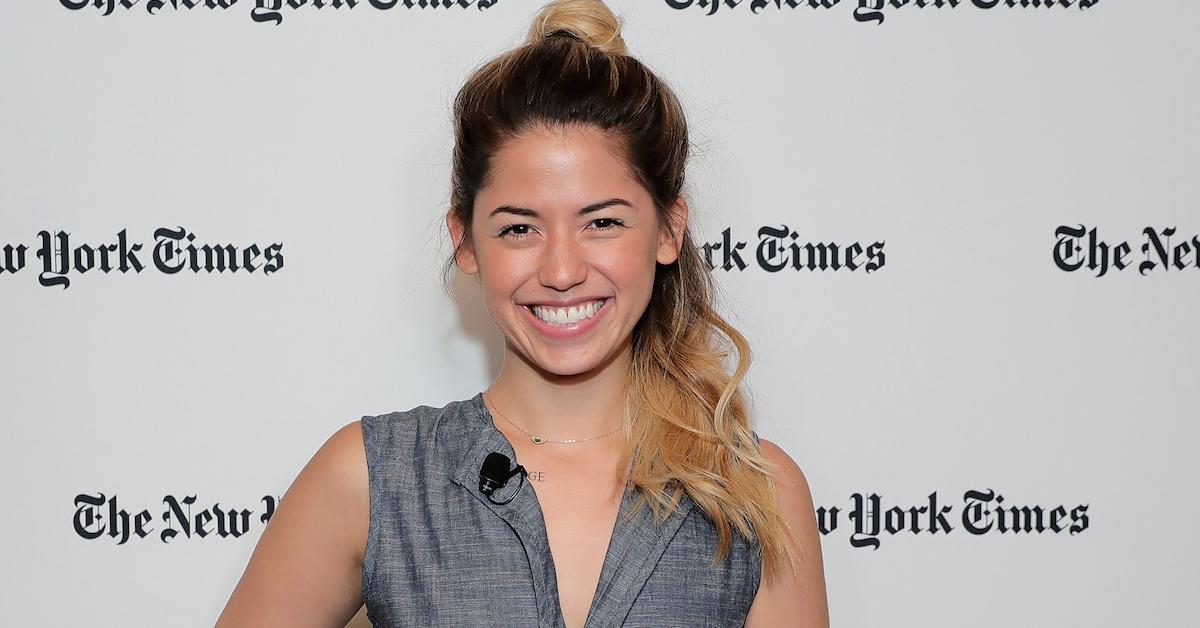 Is Molly Yeh Pregnant? The 'Spring Baking Championship' Host Is a Mom of Two
Is Molly Yeh pregnant? Fans of 'Spring Baking Champtionship' are curious if she's expecting, or if she recently welcomed a baby. Here's the scoop.
Season 8 of Spring Baking Championship kicked off on Feb. 28, 2022, with seasoned Food Network vet Molly Yeh taking on hosting duties. The competition is now down to the final four bakers — Romuald Guiot, Carolyn Portuondo, Dennis Van, and Jaleesa Mason — with the finale airing on May 2. Aside from rooting for their favorite contestant, viewers have honed in on something else: Molly's midsection. Does she have a bump? Is she currently pregnant? Keep reading to learn more.
Article continues below advertisement
Is Molly Yeh pregnant?
Throughout Season 8 of Spring Baking Championship, viewers couldn't help but notice that Molly always sported a smock-type dress. The gorgeous, flow-y outfits featured bold patterns and were perfect for the spring theme. However, as the weeks progressed, fans wondered if the dresses were strategic. Could they be camouflaging a bump?
Others noted that Molly even alluded to pregnancy cravings on the baking competition. "Well that explains the craving for cookie salad," one Twitter user wrote.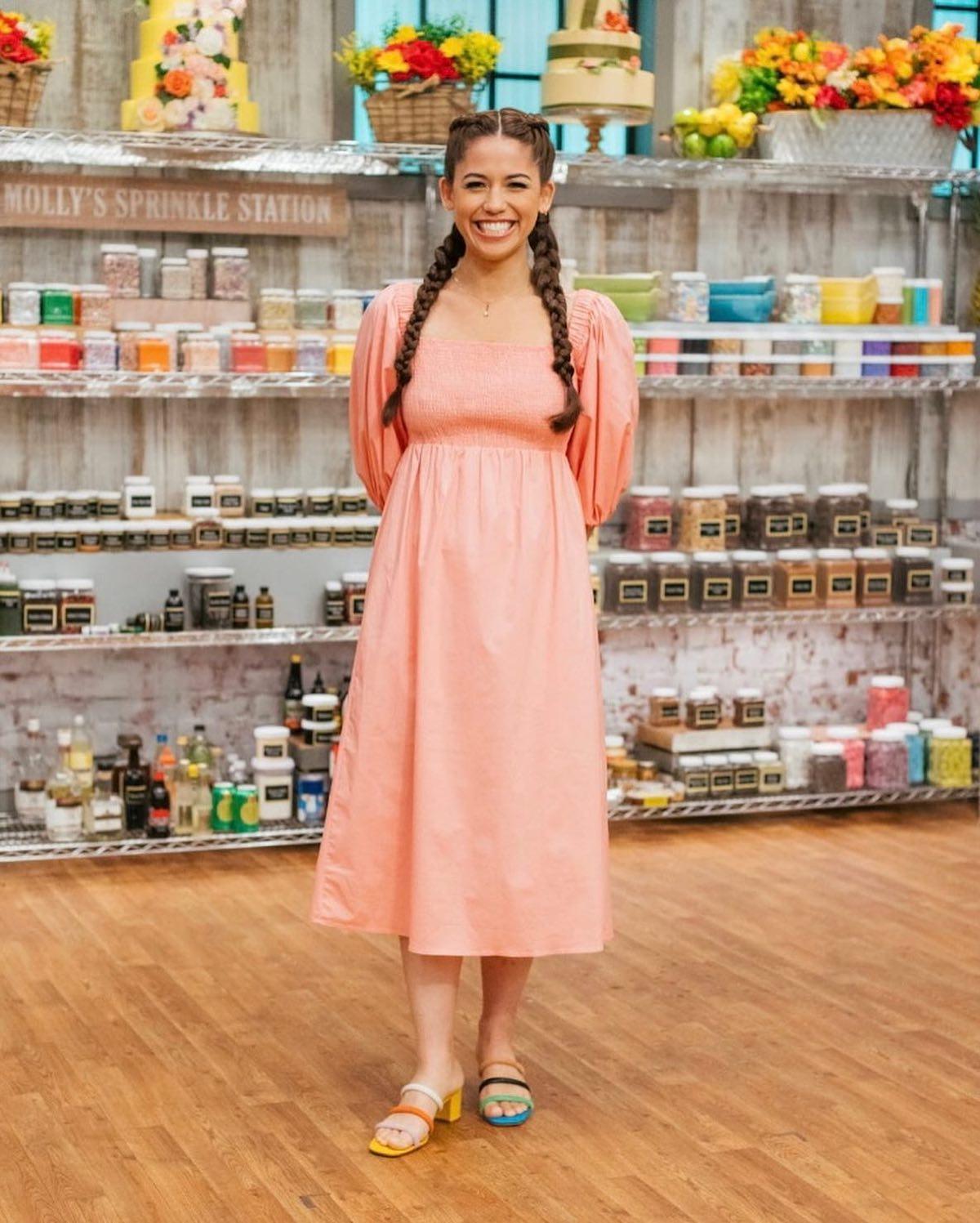 Article continues below advertisement
So is Molly pregnant? The answer to this question is actually twofold. Yes, Molly was pregnant when Spring Baking Championship was filmed — which likely happened sometime in summer/fall 2021. But no, she is not currently expecting a baby.
Molly Yeh and her husband welcomed a baby girl in February 2022.
On Feb. 20, 2022, Molly and her husband Nick Hagen welcomed their second child, a baby girl they named Ira Dorothy Yeh Hagen. She joined big sister, Bernadette Rosemary "Bernie" Yeh Hagen. "She's here!!! 🥰💕👶🏻🥳💕🥰 Ira Dorothy Yeh Hagen was born on Sunday at 9:20 a.m., between two snowstorms (eliminating the need to attempt to drive to the hospital on a tractor 😎)," the Girl Meets Farm star announced via Instagram two days after Ira arrived.
Article continues below advertisement
The mom of two continued: "I think she looks just like a tiny Bernie and also a tiny grandpa. Dorothy is after Dorothea, the original matriarch of the farm (Nick's great great grandma), and Ira is because our friend Jamie suggested it and we loved it!"
Article continues below advertisement
Ahead of baby Ira's birth, Molly opened up about how much Bernie was looking forward to becoming a big sister. "She's sooo excited!" she told People. "Every day she pats my belly to say good morning to the baby. She's gotten great at changing diapers on her dolls, putting them down for naps, and reading books to them, so I'm pretty sure she's going to want to raise this baby herself!"
In case you were wondering, Molly's firstborn adjusted like a champ once her baby sister arrived, as the mom of two detailed via Instagram. "Bernie is taking to her role as big sister beautifully, introducing ira to all of the best things like tickles, magic wands, tutus, and Frozen songs," she wrote. "We're so excited to be a family of four!"
Article continues below advertisement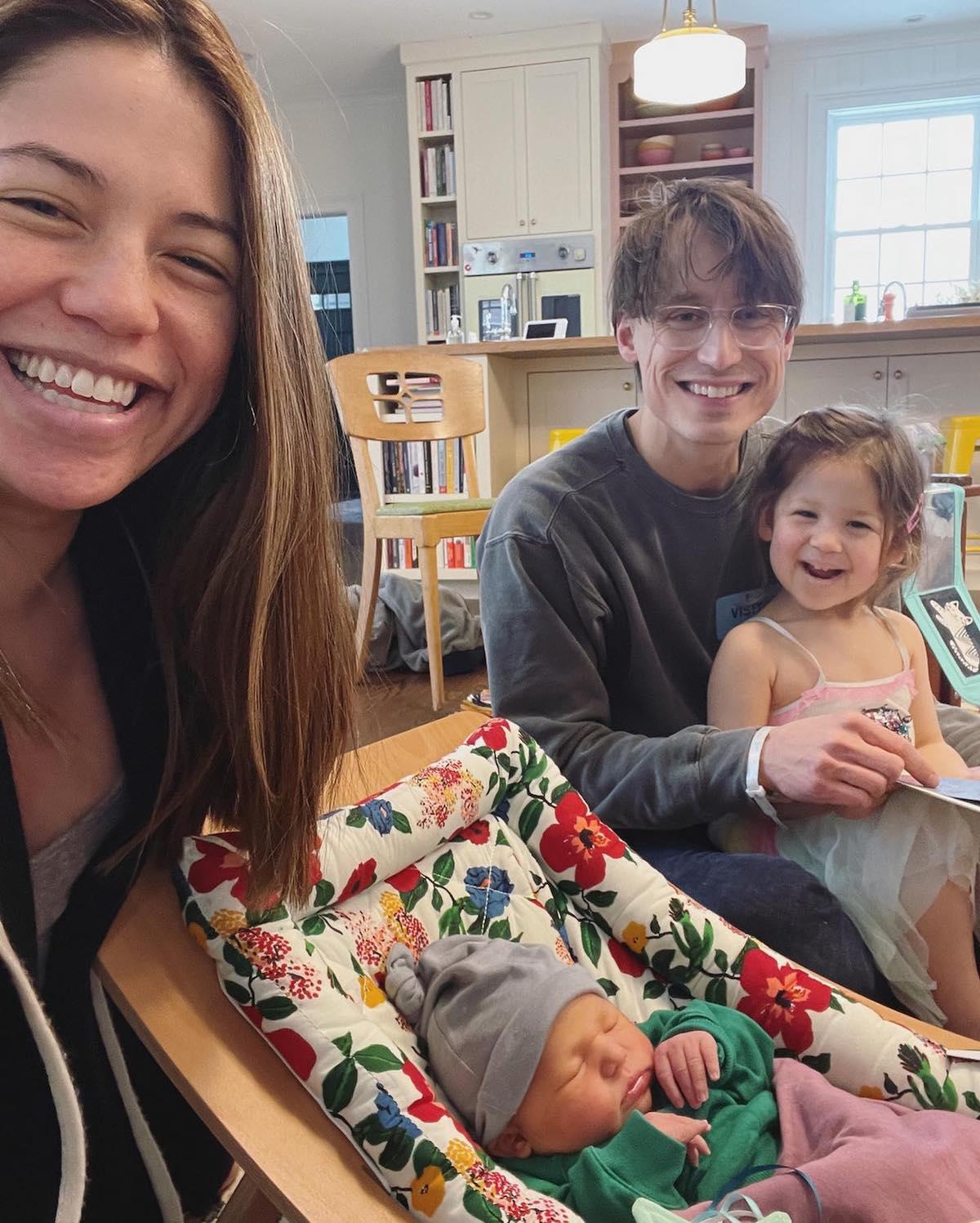 If you want to keep up with Molly's motherhood journey and upcoming projects, definitely consider giving her a follow on Instagram.
In the meantime, you can catch the Spring Baking Championship Season 8 finale on Monday, May 2 at 8 p.m. EST on Food Network. Or, stream it on Discovery Plus.